Kratom (Mitragyna speciosa) is a tropical evergreen tree that belongs to the coffee family. The plant is native to Southeast Asia, particularly Thailand, Indonesia, and Malaysia. Kratom is known for its natural benefits, making it increasingly popular in the Western world. While most people consume kratom in powder or capsule form, some kratom enthusiasts prefer to grow their kratom trees from seeds to use their leaves for various purposes. This article will discuss how kratom seeds work and things to note for planting a kratom tree.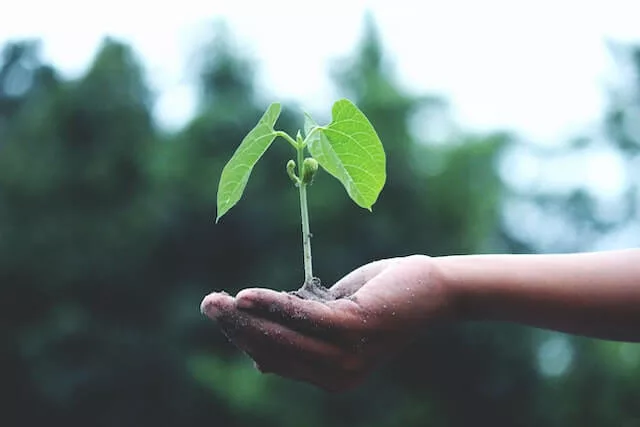 Working of the Seeds in Kratom Plant?
Kratom seeds are the reproductive part of the kratom tree. Each seed contains genetic information that determines the characteristics of the plant that will grow from it. Kratom seeds are tiny, about the size of a pinhead. They are green in color and have a hard outer shell that protects the embryo inside.
The kratom tree produces a large number of seeds, but not all of them are viable. The germination rate of kratom seeds is relatively low, which means that only a small percentage of seeds will grow into mature trees. Several factors affect the germination rate of these seeds, including seed quality, moisture, temperature, and soil quality.
One thing to note is that kratom seeds take work to come by. While you can buy kratom powder or capsules from various vendors, finding high-quality sources can be challenging as they are not readily available in the market and have a shorter shelf life. If you do manage to find kratom seeds, make sure you purchase them from a reputable source.
Things To Note For Planting Kratom Tree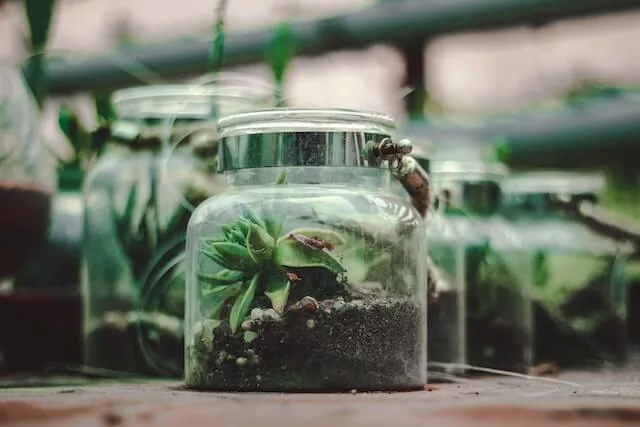 Planting a kratom tree requires some preparation and knowledge. Here are some things to note for planting a kratom tree successfully.
Choosing The Right Location
Kratom trees are native to the tropics and thrive in warm and humid conditions. So, if you plan to grow them, choosing a location that can mimic their natural habitat is essential. It is essential to point out that Kratom trees need plenty of sunlight, so choose a spot that receives an adequate amount of the sun throughout the day.
The area should also have sufficient shade to protect the plant from excessive direct sunlight during the hottest day. They also require well-draining soil that contains abundant nutrients. The soil should have a pH level between 5.5 and 6.5, which is slightly acidic. You can test the soil's pH level using a soil pH testing kit available at most garden centers.
Planting The Seeds
Before planting kratom seeds, you need to prepare the soil. Remove any weeds or debris from the planting ground and loosen the soil to a depth of around 12 inches. Add either compost or fertilizer to the soil to improve its nutrient content. You can also mix sand or perlite with the soil to improve drainage.
Since kratom seeds are small and delicate, they require special care when planting. Soak the kratom seeds in water for a day to soften their outer shell, and this would increase germination chances. After soaking, plant the seeds about 1/8 inch deep in the soil. Cover the seeds lightly with soil and provide them with some water.
Caring For The Plant
Once the seeds are planted, it's essential to provide proper care. Water the soil regularly to keep it moist but not waterlogged. Kratom trees require high humidity levels. So you can mist the leaves with water to increase humidity.
Moreover, they grow best in warm temperatures between 75°F and 90°F. Living in a colder climate, you can grow kratom trees indoors in a greenhouse or a warm room.
Fertilizing The Plant
Kratom trees require regular fertilization to promote their healthy growth. For instance, you can use a balanced fertilizer with equal nitrogen, phosphorus, and potassium. Apply the chosen fertilizer twice a week during the growing season, typically from spring to fall.
Pruning The Tree
As the kratom tree grows, it will require pruning to maintain its shape and size. Prune the tree regularly to remove dead or damaged branches and promote new growth. You can also trim the tree to control its height and width.
Harvesting The Leaves
Kratom leaves are part of the plant that contains the alkaloids responsible for their relaxing benefits. Thus, once your tree reaches maturity, you can consume the leaves. The sign of knowing the same is that the leaves turn yellow or brown.
To harvest the leaves, use a sharp knife or scissors to cut the stems of the leaves. Leave some on the tree to allow it to continue growing. Once you have harvested the leaves, you can dry them in the sun or with a dehydrator. You can then grind the dried leaves into powder or use them directly.
Legal Status Of Kratom
It's important to note that kratom's legal status varies by country and region. In some countries, including the United States, kratom is permitted, but it's classified as a controlled substance in others. Therefore, before growing kratom trees, research the laws and regulations in your area.
Additional Information
While kratom may have many benefits, it's also important to note that there are specific points to consider. Your homegrown kratom leaves might require extra care, like storing them correctly for longer shelf life and knowing the regulation related to this product, especially while traveling with Kratom products.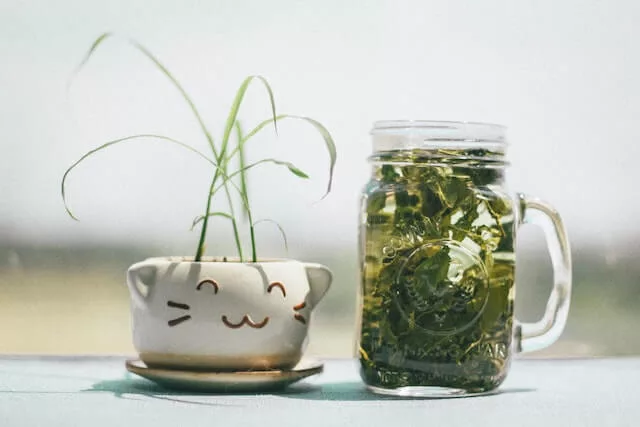 Summing Up
Growing a kratom tree from seeds can be a rewarding experience for kratom enthusiasts. But, it requires careful preparation and knowledge to ensure its successful growth.
When planting a kratom tree, choosing the right location, preparing the soil, and providing proper care are some of the points to consider. You may also speak to an expert regarding the frequently asked question, "Can you smoke kratom leaves?"
With the right conditions and maintenance, your tree can grow into a beautiful and healthy plant that produces leaves for your well-being. Remember to research kratom's legal status in your area before growing a kratom tree.