Geiger is a bestselling series by Image Comics with a massive following globally. It's set in the year 2050, where a radioactive family man called Tariq Geiger does everything he can to protect the fallout shelter housing his family. It is a fascinating new image in the comic world with elaborate characters and action-filled scenes. Read on to learn more about the seven copies of it and what makes them stand out.
Who Is Geiger?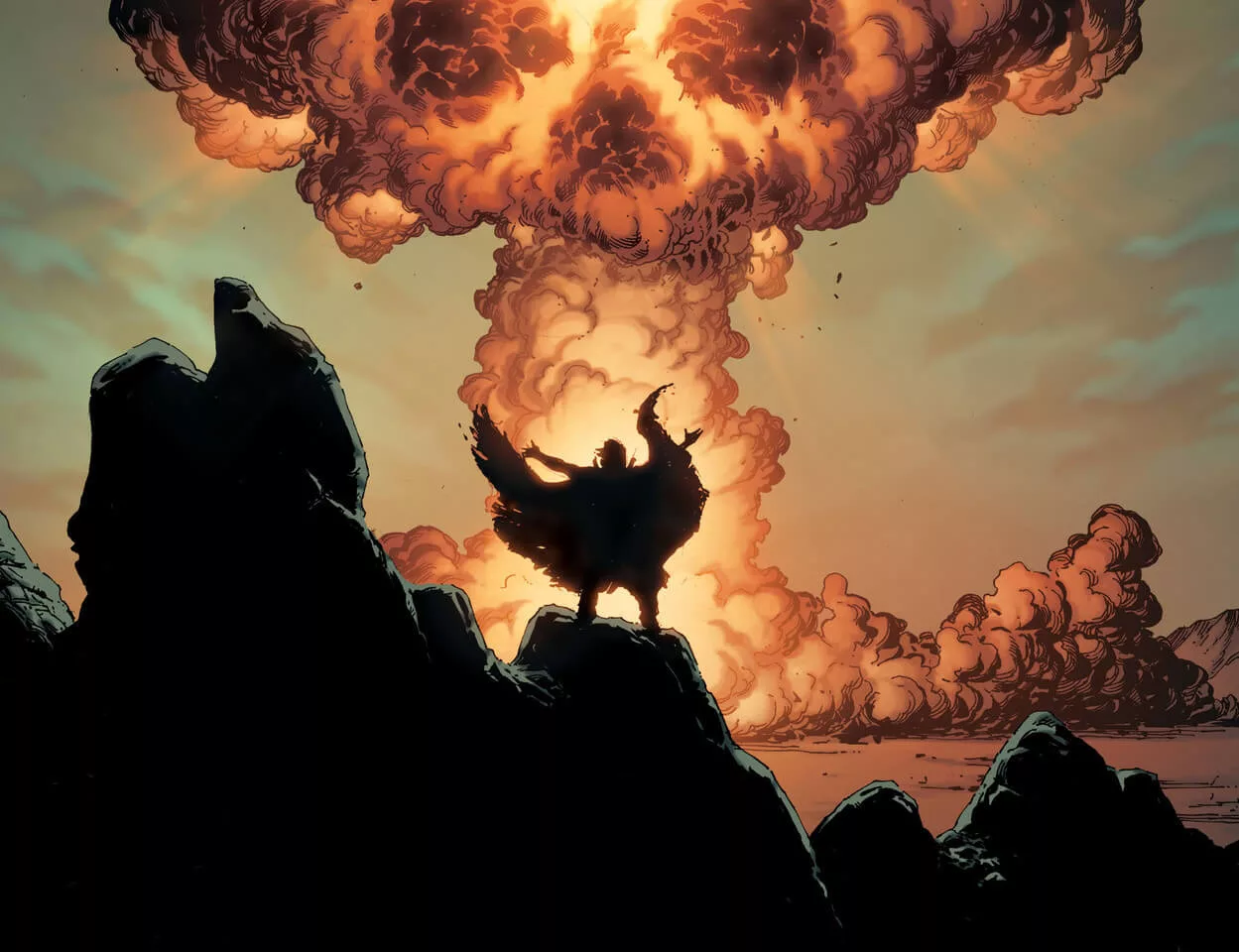 The comic revolves around Geiger, a sick man devoted to protecting his family. His family seeks refuge in a protective fallout shelter when the bombs fall, and he does everything he can to keep the structure safe.
According to the plot, Geiger is a complicated character. Despite having heart and humanity, the writers Geoff Johns and Gary Frank highlight his tough and menacing physique. Other characters often described him as a mysterious man and branded him names like the Meltdown Man and Joe Glow.
Reasons Why Comic Fans Love "Geiger"
Although comics are not the most popular entertainment source, he seems to have attracted a lot of new readers. The seven-edition comic series features engaging stories and unique characters to take you into the world of fantasy. Here are reasons that make "Geiger" an awesome comic:
Unique and Engaging Story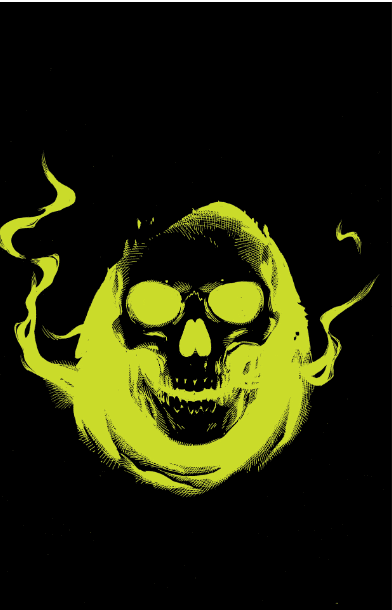 The plot and story featured are among the primary reasons many love this comic book series. Geiger features a unique and engaging story, often keeping readers hooked after the first pages. It's set in a post-apocalyptic world and shows how much a committed man can take to protect his family.
Unlike other comics, Geiger's story is engaging and thought-provoking. He develops supernatural abilities after surviving a nuclear war and uses these powers to protect his family and navigate the ruins of the world.
Action-Packed Scenes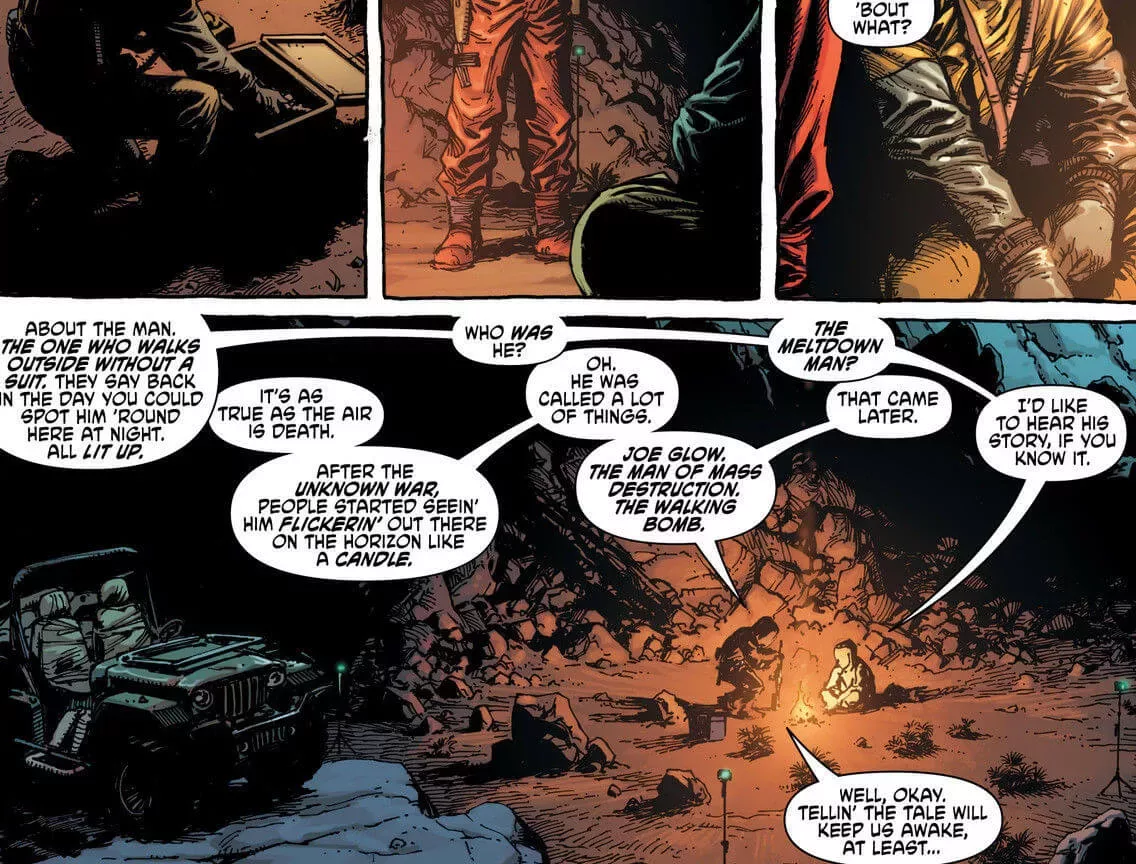 Geiger has a lot of action sequels as the main character tries to fight off the antiheroes. The comic's creators invested heavily in the action-packed scenes, delivering intense and thrilling scenes to keep you on the edge of your seat. Following the story for readers is easy since the action is well-paced and doesn't feel overwhelming.
Well-Developed Characters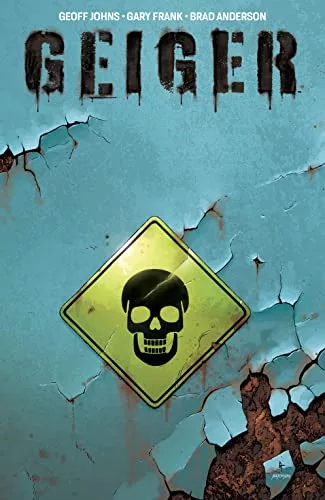 The main character in a story is only as good as their supporting characters. All the characters in Geiger are rich and well-developed, which helps solidify the entire storyline and adds even more depth.
The cast of characters featured in the comic series is diverse, each with a unique backstory and motivations. Geiger, the comic's main character, is complex and relatable as he struggles to find a new purpose while accepting his past.
Thought-Provoking Themes

There are dozens of themes featured that readers can relate to, which is another reason for its popularity. The comic series explores in-depth themes like redemption, survival, and sacrifice. These themes add depth to the story and allow readers to reflect on their reality.
Stunning Artwork
The images displayed are as important as the dialogue in comics. Another valid reason why many love "Geiger" is its stunning artwork. Gary Frank, one of the comic's creators, is famous for his attention to detail and ability to reveal a story's essence using images. It beautifully illustrates the post-apocalyptic environment by creating fine pieces of artwork.
Are you a comic enthusiast if you haven't read even one copy of the Geiger series? Geiger is among Image Comic's bestsellers and will soon be adapted for TV. There are around seven issues available, each with a unique and enticing story. Grab a copy today and enjoy the relatable characters and thrilling action in the comic series.
Conclusion
The Geiger series by Image Comics has gained a massive following globally due to its fascinating storyline, well-developed characters, and stunning artwork. The unique and engaging story set in a post-apocalyptic world, the action-packed scenes, and the thought-provoking themes have attracted a lot of new readers to the comic book genre.
The attention to detail and the ability to reveal the story's essence using images by the creators have created a captivating post-apocalyptic environment. If you haven't read any of the seven available issues, grab a copy and dive into the world of Geiger to enjoy the relatable characters and thrilling action in the comic series.
With the announcement of a TV adaptation, the Geiger series is undoubtedly going to gain even more popularity in the future.