Louise Jean McCary is the only daughter of Emma Stone and Dave McCary. She was born a year after the couple got married. If you wish to know more about the couple and their little princess, here's every single detail about this sweet family of three. 
Louise Jean McCary Birthday & Age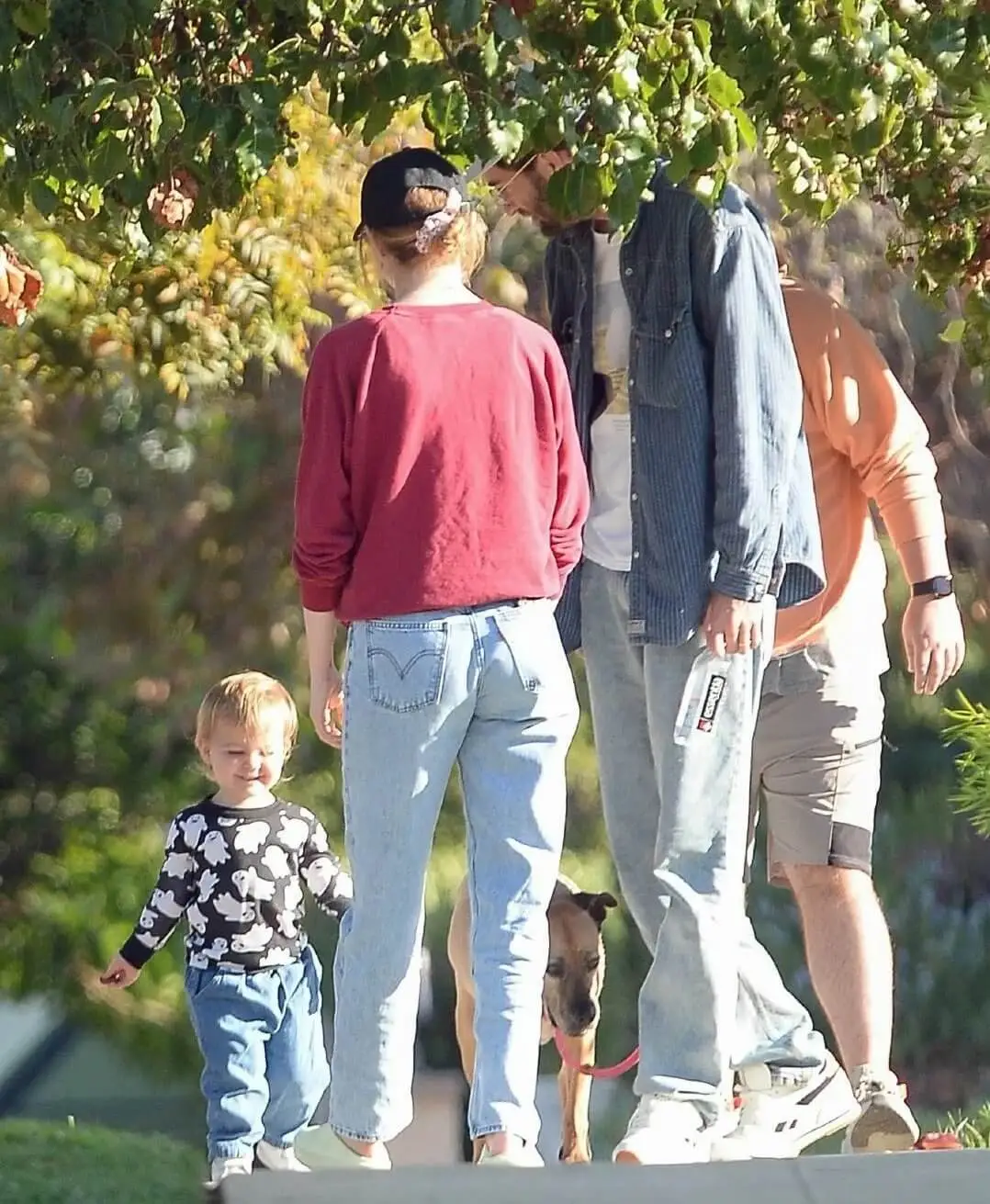 Louise is a famous celebrity kid born to Emma Stone and her husband, Dave McCary. Since the child has a popular background, the news of her birth gained a lot of media attention. Several fans poured in their love and congratulated the couple on social media. 
Even though Louise's parents are popular worldwide, they have done their best to maintain their daughter's privacy. The couple celebrates her birthday on March 13, and as of 2023, she is two years old. 
In addition to that, Louise Jean McCary's zodiac sign is Pisces. 
Who are Louise Jean McCary's Parents?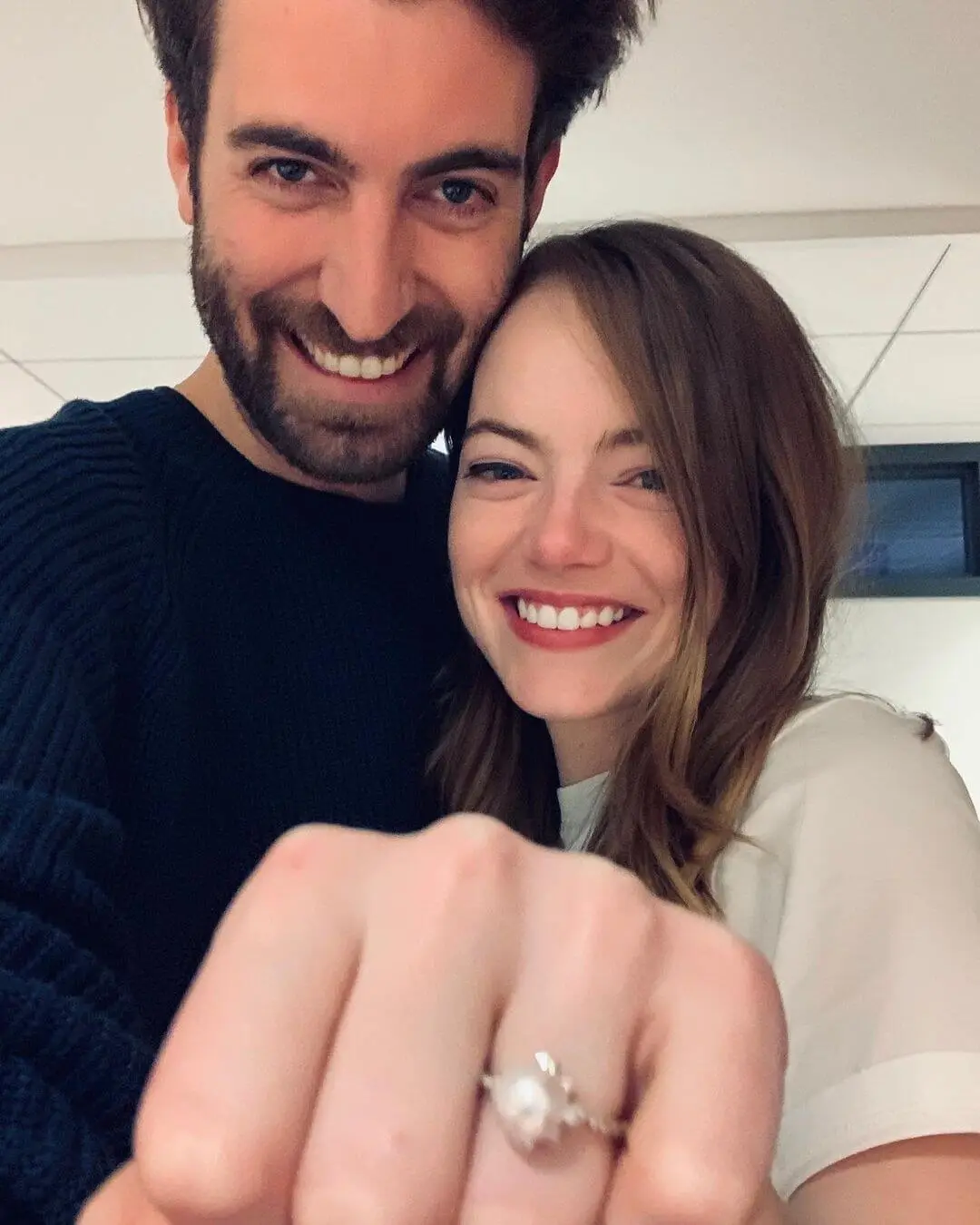 Now that you know a little bit more about the celebrity kid's early years, let's look at some important details about her parents. Well, she wouldn't have been as well-known without them!
Dave Lawrence McCary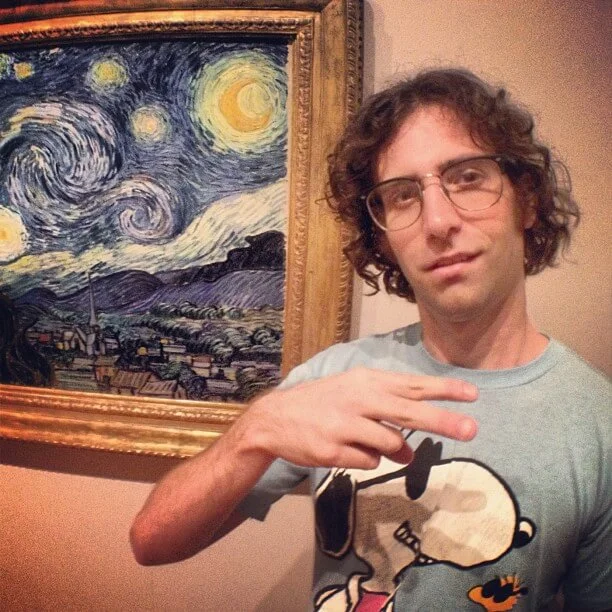 Louise Jean McCary's father is a famous American comedian, writer, and filmmaker. However, his most renowned work includes writing segments for Saturday Night Live for nearly six years and directing the first two seasons of Epic Rap Battles of History. 
In addition to that, Dave was the co-founder of a team of sketch comedians called Good Neighbor when he was studying at the University of Southern California. He was accompanied by Kyle Mooney, his childhood friend who also shared a home with him. 
Mooney decided to drop out of his course. However, he later joined Dave in SNL as a featured player along with the other Good Neighbor co-founders, Nick Rutherford and Beck Bennett. Nick and Beck also happened to meet David while studying at the same university. 
While Beck was a featured player like Mooney, Nick worked as a staff writer in Saturday Night Live. Moreover, McCary has a long list of movie credits, including Brigsby Bear, where he contributed as the film's director.
Emma Stone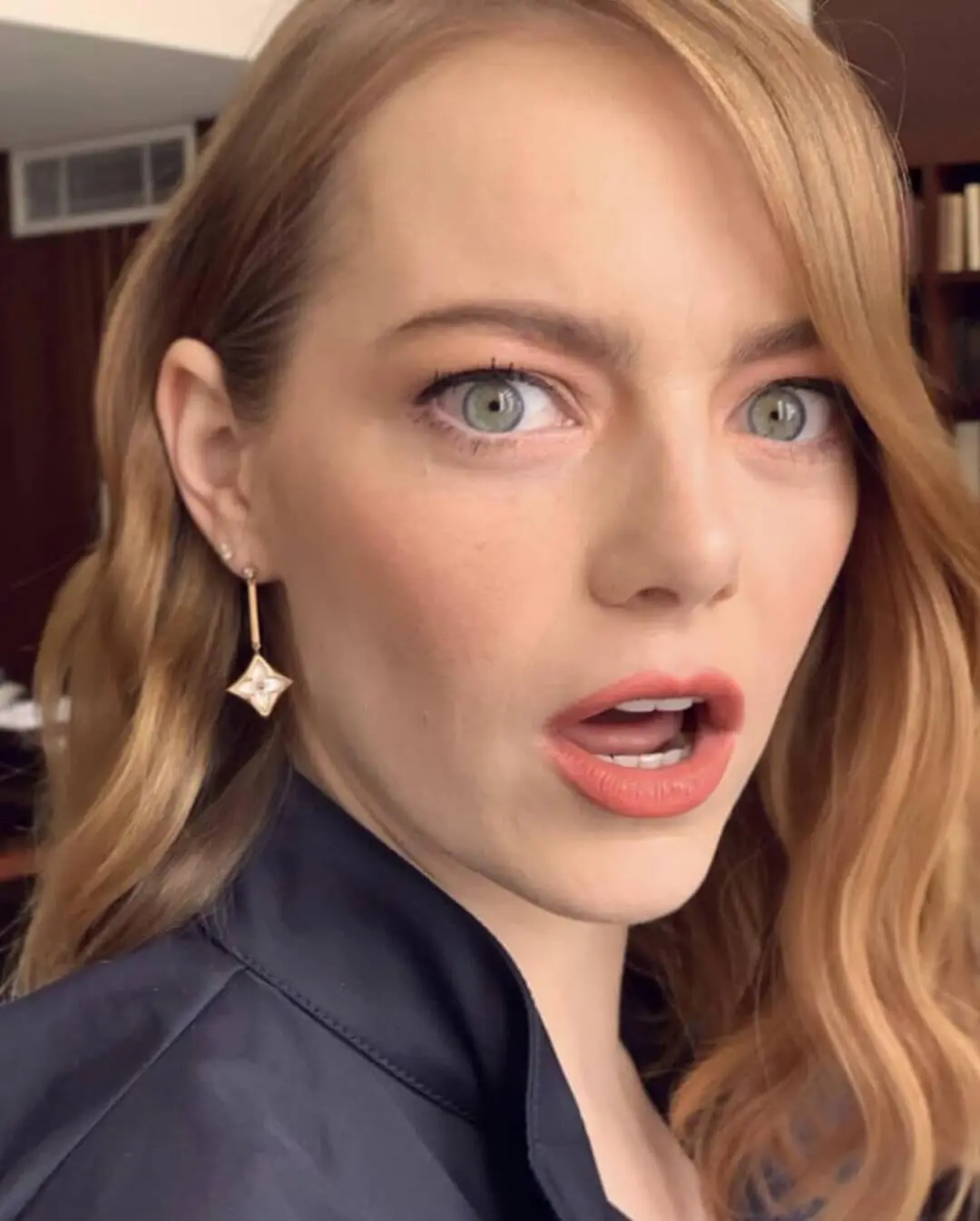 Let's talk about Louise Jean McCary's mother, Emma Stone. The world-famous actress is a winner of several prestigious awards, which include one Academy, one British Academy, and a Golden Globe. 
Stone was born and brought up in Scottsdale. As a child, she realized that acting was a serious business and wished to pursue it as a career. For the same reason, she began working with a theatre production in her hometown. However, she moved to L.A. looking for better opportunities and made her television debut in 2004. 
Emma continued to receive roles in teenage comedy films, including Zombieland and Easy A. By this time, Stone was already a well-known face in the industry. Nonetheless, she became even more popular after bagging the role of the female protagonist in The Amazing Spider-Man opposite Andrew Garfield. 
After getting married and starting a family with her husband, Dave, Emma started reducing her contribution to the industry. However, she was once the highest-paid actress in the world and has been named one of the world's most influential people by Time magazine.
A Little Background of Emma Stone and Dave McCary's Personal Life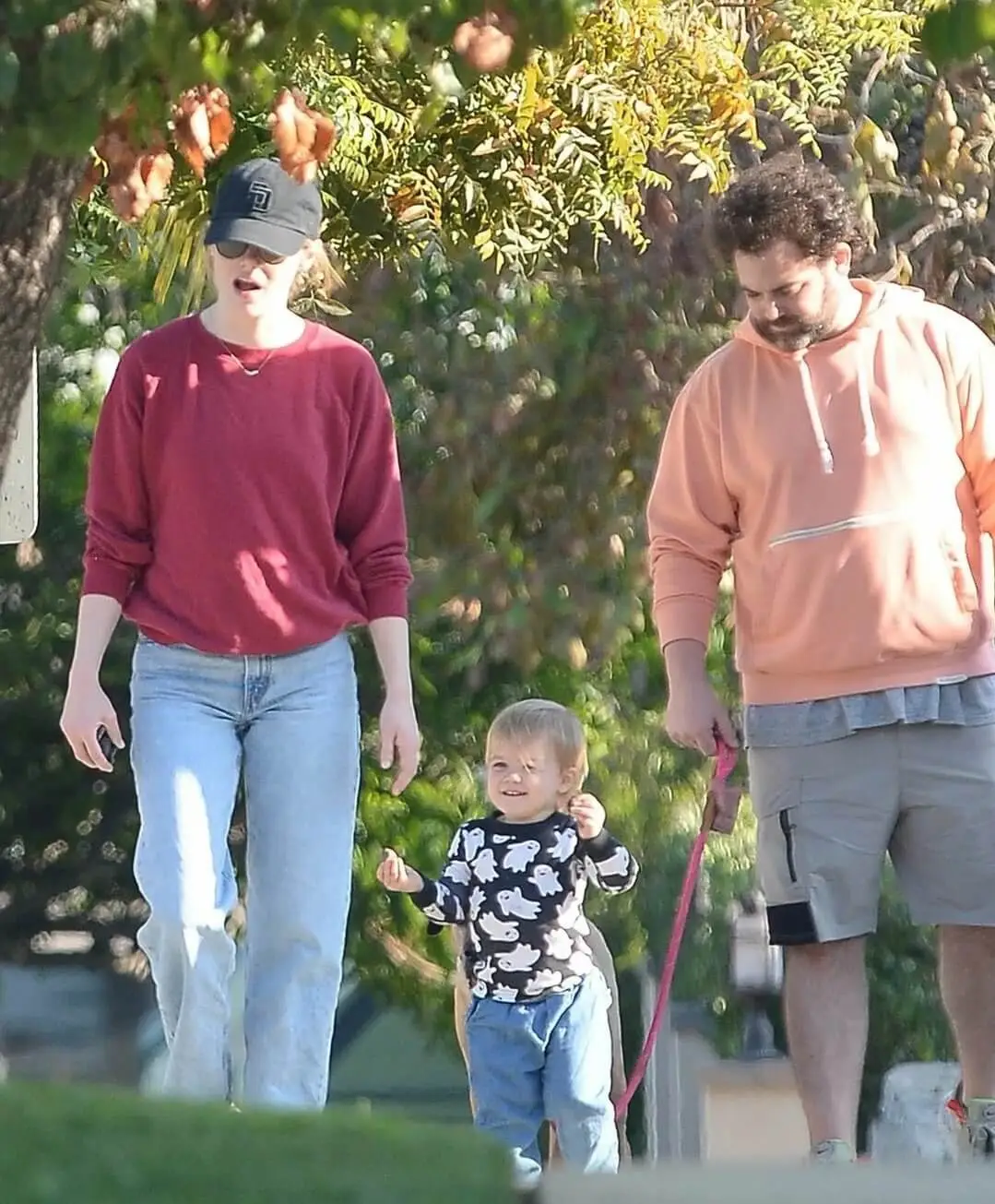 If you were not aware of Louise Jean McCary's parents' achievements, we bet now you have all the facts at your fingertips. But how and when did the couple meet and fall in love? Let's take a look. 
Well, before tying the knot with Dave, Emma began dating Andrew Garfield, who was her co-star in The Amazing Spider-Man. Nearly every media publication started writing about what was brewing between Emma and Andrew. 
However, the couple remained tightlipped throughout their relationship and refrained from talking about it, especially in front of the media. After being together for around five years, it was reported that the couple had parted ways in 2015. 
Two years after the breakup, Emma began dating Dave McCary. McCary asked for her hand in marriage in 2019, and the couple tied the knot the following year. The famous star, in the beginning, kept quiet about her romantic life like Raebanns and Utahjaz.
Emma Stone's wedding to Dave McCary was a private affair. The lovebirds only invited their close friends and family. In March 2021, the McCary family welcomed a new member, their daughter – Louise Jean McCary. 
Louise gets her name from Emma's grandmother. Besides, she also shares her middle name with her mother. 
Is Louise Interested in Acting?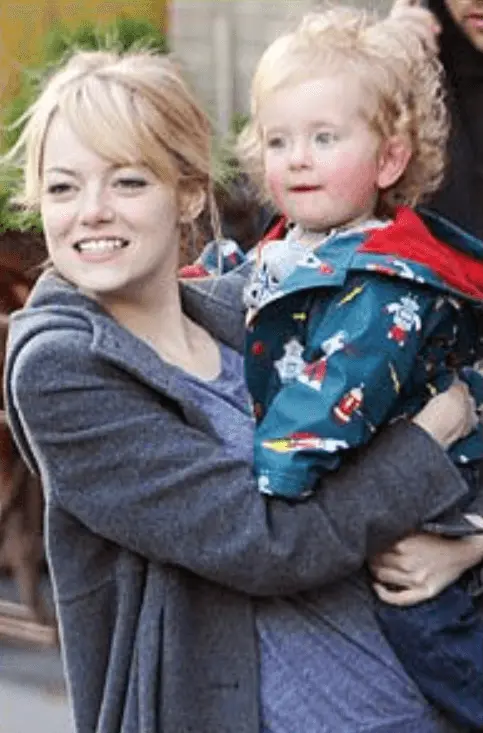 Emma and Dave's firstborn turns two on March 13, 2023. So as of now, there's no information about what the couple plans for her future. 
In fact, she herself is too young to decide whether she wants to become an actress like her mother or stay behind the lens and become a director like her father. 
Louise Jean McCary's Net Worth
Since Louise has not started her career yet, the famous celebrity kid does not have a concrete net worth of her own. However, her parents have done a lot of work in the industry, accumulating enough money to secure their daughter's future. 
While Emma Stone's net worth as of 2023 is nearly $40 million, her husband's net worth is $14 million. All in all, the family is enjoying all the luxuries this world has to offer. 
What Does Emma Have to Say About Her Daughter?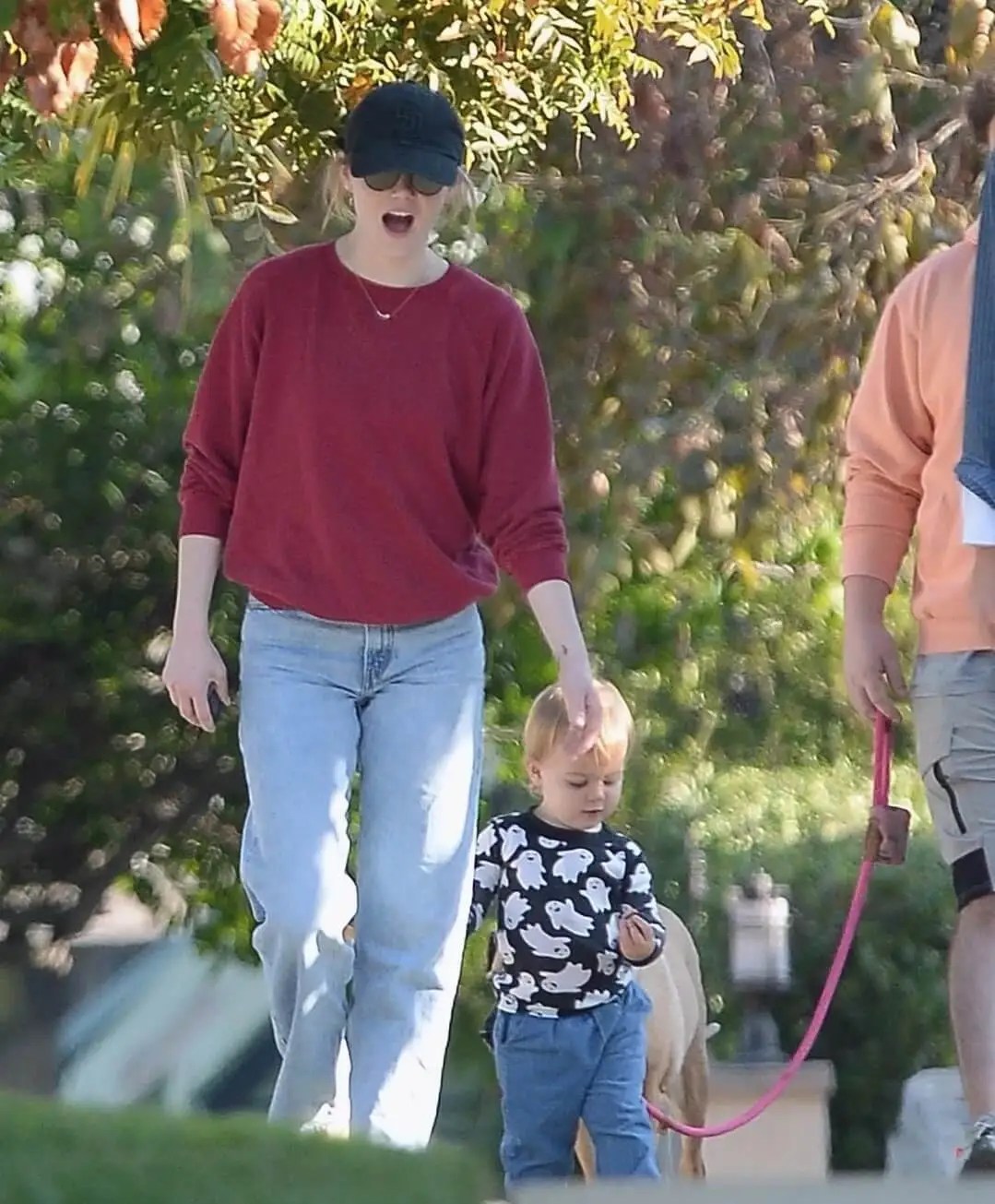 Emma Stone and her daughter Louise Jean McCary share an unbreakable bond. The famous mother-daughter duo is rarely spotted in public due to privacy concerns.
However, in an interview with ITV's Breakfast program Lorraine, Emma revealed that she is enjoying every moment of being a mother. Additionally, a source close to the actress told Elle that Emma always wished to become a mother and is doing her best to raise her beautiful daughter. 
In Conclusion
Celebrities and their kids share the limelight for various reasons. However, there are a few Hollywood mums who prefer to keep themselves away from the glitz and glamor, like Emma Stone. 
Emma gave birth to a beautiful baby girl in 2021. She and her husband have taken the role quite seriously and are cherishing every second of being first-time parents. We wish their little bundle of joy a lot of love and luck!