Navarone Garibaldi, the lead singer and lyricist of the American rock band 'Them Guns' is the son of Priscilla Presley, the former wife of Elvis Presley. But this 36-year-old talented singer's life is a rollercoaster journey.
Let's know more about Navarone Garibaldi in the content below.
Who is Navarone Garibaldi? 
Navarone Garibaldi is best known to be an American lead singer, lyricist, and guitarist of the rock band 'Them Guns.' This band was influenced by some famous bands of that time, Kings of Leon, Nirvana, Nine Inch Nail, and Chemical Romance.
Music is in his blood and his first love. Other than his amazing music, he is renowned as the son of Priscilla Presley, the former wife of American rockstar Elvis Presley.
| | |
| --- | --- |
| Full Name  | Navarone Anthony Garibaldi  |
| Mother's Name  | Priscilla Presley  |
| Father's Name  | Marco Garibaldi  |
| Date of Birth  | 1st March 1987 |
| Age | 36 Years As of 2023 |
| Place of Birth  | Santa Monica, California  |
| Nationality  | American  |
| Siblings  | Half-Sister: Lisa Marie  |
| Spouse  | Elisa Schilli |
| Zodiac Sign  | Pisces  |
| Famous As | Musical, & Son of Priscilla Presley  |
| Ethnicity  | White  |
| Religion | Christianity  |
Family Background
Navarone Garibaldi was born to Priscilla Presley and Marco Garibaldi on 1st March 1987 in Santa Monica, California. Marco was not the only child of Priscilla. She had another daughter named Lisa Marie with her former husband, Elvis Presley.
By being born into such a famous family like many other celebrity kids such as Julian Broadus, Navarone's interest in music was perhaps inevitable. As a child, he attended high school in Los Angeles.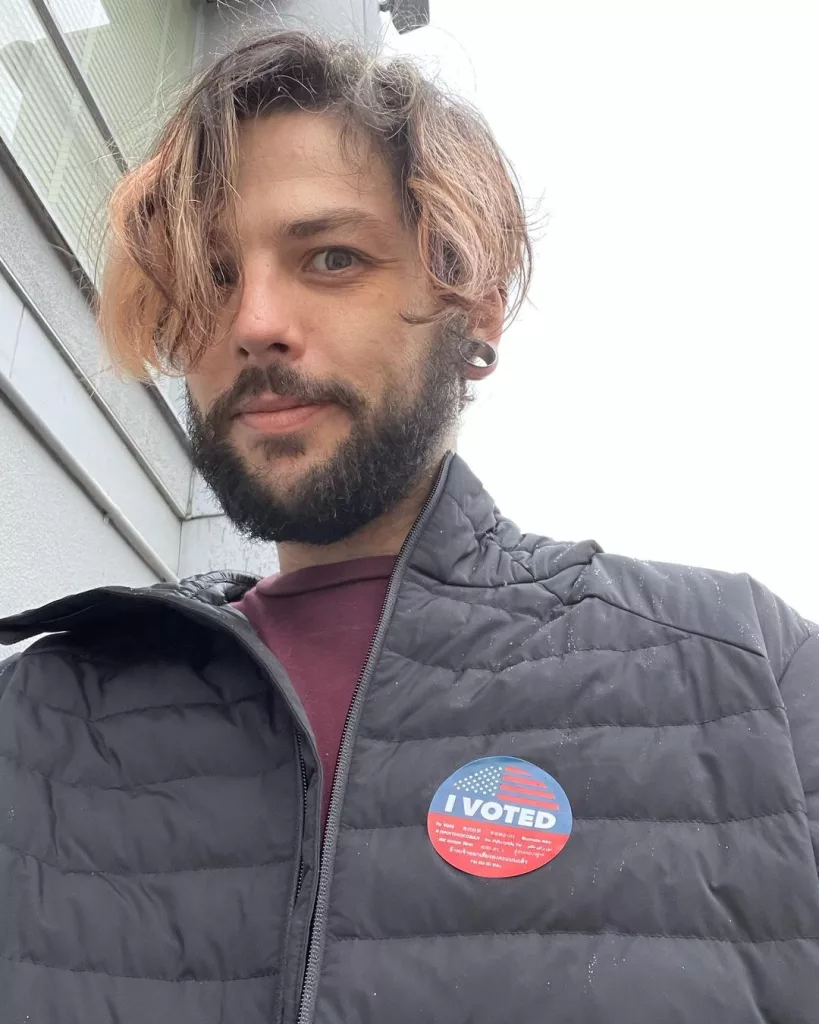 Relationship Between Navarone's Parents
Priscilla met Marco Garibaldi in the early '80s. Priscilla and Marco never get married. However, the couple became the proud parents of a baby boy named Navarone Garibaldi Garcia in 1987. However, after 20 years of a long relationship, their ways were separated.
Priscilla Presley was formerly married to the American rockstar Elvis Presley. The couple welcomed their first only child of, Elvis, Lisa Marie, on 1st February 1968. After a decade of their marriage, the couple got divorced in 1973.
In 2008, Marco established Godfather Entertainment, intending to produce movies costing around $20 million.
Navarone Got Embarrassed for His Mother
In an interview, Navarone once spoke out that what he was bringing up was not as lavish as it could be if he were Elvis's son. Initially, he was kept away from all the spotlights and as an ordinary kid. But gradually, the other kid's parents got to know his identity. They wanted to talk about her mom being a celebrity. Navarone confessed, 'I wasn't very comfortable with it.'
Controversy About Navarone's Dad
Navarone was never close to his dad when they were together. 'The Disciplinarian role didn't work between us,' the Singer admitted. But after his relationship was split up, the father-son became friends as Marco wanted someone to get out drinking with. 
In 2017 this bonding suddenly came to an end. This young singer got to know a hidden truth about his dad. From his cousin, Navarone got to know that his dad hadn't come from a wealthy Italian family as he claimed. But he is rather a Brazilian native. Marco even changed his last name from Garcia to Garibaldi after he arrived in the US. He didn't simply want to carry Hispanic identity in Hollywood.
This discovery was like a bolt from the blue from this young musician. He countered Marco to know the original truth. But his dad ignored him by telling him, 'Lose my number.' Since then, they haven't even talked to each other.
But the young son of Presley didn't hold his excitement to meet his original family. Navarone immediately flew to Brazil to meet his original family members. By the cost of losing one, Navarone gained the love of 20+ people. It was no less than an achievement to him.
Legal Battle Between Grandmother and Granddaughter
After the death of Lisa Marie, a legal battle started between her mother, Priscilla Presley (77), and daughter Riley(33) regarding Marie's estate. Lisa Marie has a son and a daughter, Riley and Benjamin Keough, with her ex-husband Danny Keough. After that, she married Michelle Lockwood. Later she gave birth to twins Harper and Finley with Michelle.
Among them, Benjamin died previously by committing suicide in 2020. Her other children are the beneficiaries of her estate. But the battle started in January, asserting that a 2016 amendment had a signature that was not legitimate. The change allegedly deleted the matriarch's name as trustee in favor of Riley and Benjamin, and Priscilla claimed it was forged without the presence of a witness or notary. The Zola actress has remained silent about the court dispute because she is the only trustee now that her brother has passed away.
Riley is in charge of the whole case and carrying the whole family estate moving forward. She is behind the whole funeral arrangements, along with handling the will, deciding about custody, and taking care of her twins.
Lockwood also gets involved in this legal battle, and finally, a few months ago, the composer applied to be appointed guardian ad litem. It was done to ensure that his twin daughters, who are 14 years old, have their interests taken into account. 
However, in an Instagram live, Navarone confronted his fans that it was not a big deal. "We did go to dinner and it went great; it's all good."
Death of Navarone's Half-Sister
In January 2023, Navarone and his family had to suffer the tragic death of his half-sister Lisa Marie. In her life span, Navarone wasn't very much close to his half-sister. But after her death, he attended Lisa's Memorial at Graceland and realized the vacuum in his heart. 
By posting a picture, he remembered his big sister, "I hope you are now at peace and happy with your Dad and your son by your side." It is noteworthy that besides Lisa's dad Elvis, her son Benjamin Keough died before her. Especially her son's suicide made things difficult for her, and at last, earlier in 2023, she died of cardiac arrest.
The whole family got united at Lisa's death memorial, and they sent unconditional love to her beloved memory.
His Relationship
Navarone's mother, the gorgeous Priscilla Presley, delivered the big news of Navarone getting married on Instagram. Before marriage, the couple had been together for 4 years. Garibaldi proposed to his sweetheart Elisa on the Christmas of 2020.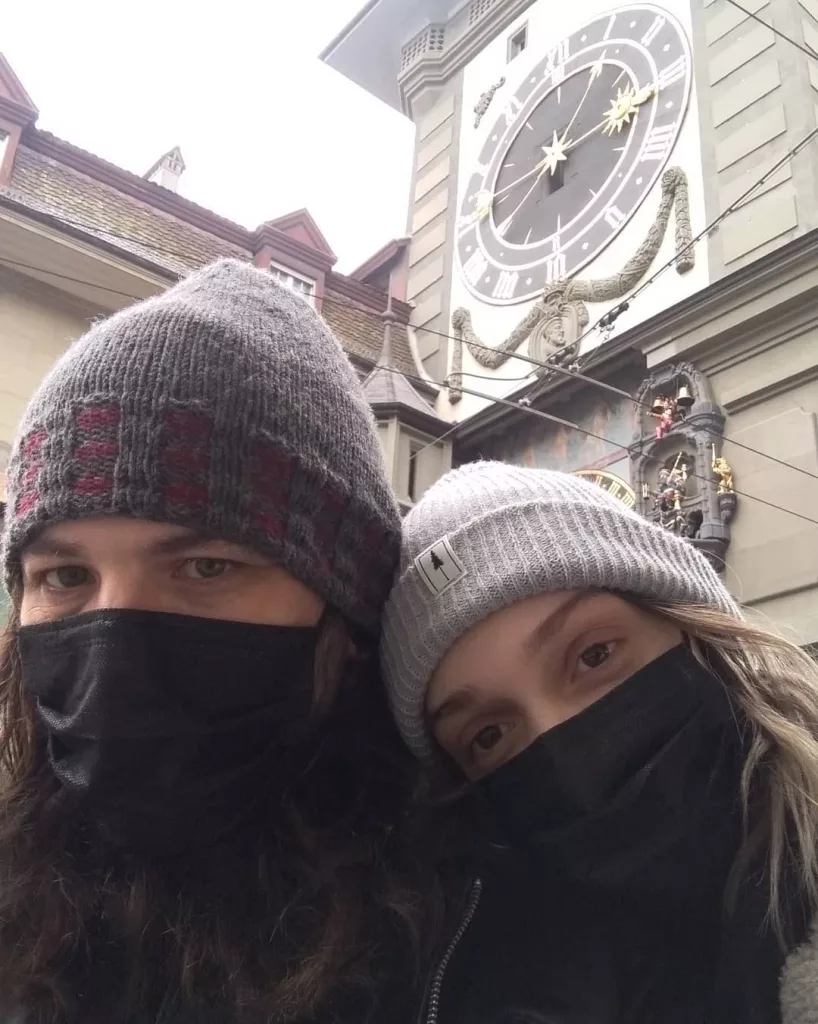 After one year, the grand marriage ceremony took place in Switzerland at the Schloss Hunigen Hotel. Finding a soulmate was never easy for this rockstar. Navarone admitted that Elisa had made everything easy for him. Life is impossible without the presence of Elisa, said the stepson of Elvis Presley. 
His Career
Inspired by the works of some excellent bands, the rock band 'Them Guns' started its journey in 2011 in Santa Cruz, California. Navarone has always been interested in and passionate about music which was the greatest motivation for him to open a band.
Navarone Garibaldi, the lead vocalist and guitarist, and his fellow band members are Kyle Hamood (keyboard and vocoder), John Martishius (lead guitar and vocalist), Chris Hudson (drums), and Ryan Partington (bass).
Initially, this young singer didn't think about such a huge success, but after some performances, their efforts started to be encouraged. Along with his band members, Garibaldi toured almost all over the nation and some famous rock destinations like The Viper Room and The Troubadour in West Hollywood.
Some of the famous songs of 'Them Guns' admired throughout the world are Devil's Eye, Close Your Eyes, Heard It All Before, Horoscope, Somebody Called the Cops, Muffins, Fireworks, Everybody Bleeds, Sidewinder, The Right Way to Do Wrong, Lost Boys, The Rise, Hand Me Your Heart.
Controversy
Controversies and rumors encircled Navarone almost from his teenage years. At the age of 17, he was arrested for driving too fast while high on hash. A hallucinogenic mushroom that included the Schedule I substances psilocin and psilocybin, which are prohibited in the US, was also present. He struggled to overcome his heroin addiction and other vices. 
With a lot of effort, Navarone was rescued by his mother. It is because of the problematic childhood Navarone faced. This unexpected incident brought the whole family under the spotlight again. Finally, his fiancé Elisa helped to bring him out of it.
Navarone Fought a Hard Battle Against Drug Addiction
As a teenager, Navarone was addicted to heroin and fentanyl. At first, the addiction started with heroin, but gradually it turned to fentanyl. He was so immensely addicted that he needed fentanyl every 45 minutes. The situation was turning wrong both for Garibaldi and his family. At the age of 18, the teenager left Los Angeles and set out for Santa Cruz.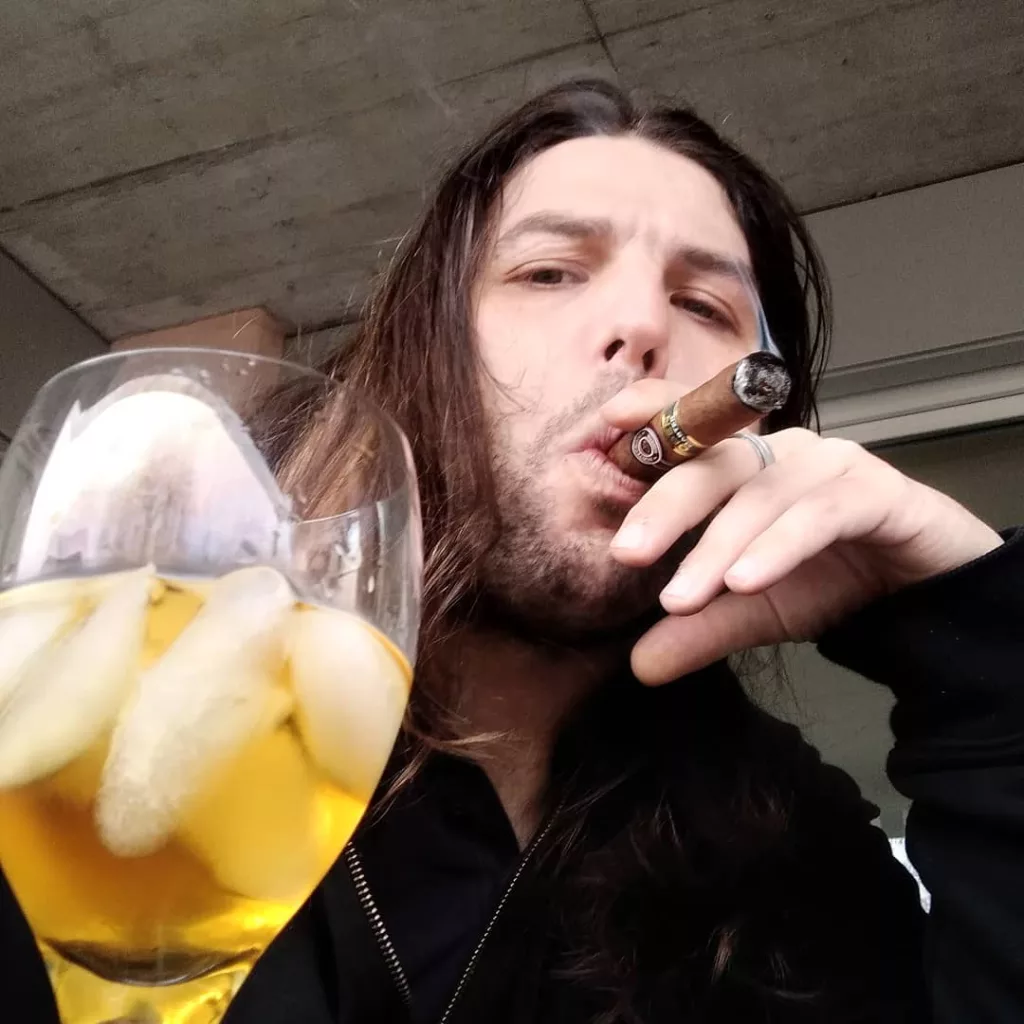 For Navarone, it was like an escape, and he wanted to have a fresh start. It is at that very time his parents got split up. The situation again got tougher for this young singer. But fortunately, with the help of his beloved Elisa, he came out of it with flying colors.
Navarone's Wife Helped Him to Overcome Addiction
The perfect match between Navarone and Elisa couldn't be better. When Garibaldi had completely sunk into an addiction to drugs, Achilli came as a savior for him. Garibaldi's future wife supported him in every way so that he could come out clean.
In Navarone's words, at the time of lockdown, he wanted to meet his sweetheart in Switzerland. He decided to leave Fentanyl (the drug to which he had been addicted) by hook or crook. He didn't take a single pound of it with him. 'Let's see how bad this can get,' he almost challenged himself. He then underwent a month of detox at Presley's home before visiting Achilli, he revealed to People.
Net Worth 
This USA-based superstar has possessed an estimated net worth of 500k dollars at such a young age. He is associated with singing, writing lyrics, and with playing the guitar. His income is drawn mainly from his career as a musician.
| | |
| --- | --- |
| Net Worth in Dollars  | 500k Dollars  |
| Net Worth in Euro  | 460k Euros |
Social Media
Navarone is active on Instagram only. He has 26k admirers to follow him. On this platform, he posted about his works and personal life. The account was activated in April 2012.
Physical Stats
Following the heredity of his family, Navarone Garibaldi has an attractive personality and appearance. His ethnicity is well complemented by his brown eyes and hair. The following chart gives details of Navarone's physical appearance.
| | |
| --- | --- |
| Height in Feet  | 6 Feet 1 inch |
| Height in Meter  | 1.86 m |
| Height in Centimeter  | 186 cm |
| Weight in Kg  | 98 kg |
| Weight in Pound  | 216 Lbs  |
| Eye Color  | Light Brown  |
| Hair Color  | Light Brown  |
Interesting Facts: 
Navarone loves to collect reptiles; he has reticulated pythons and Asian water monitors in his collection.

Navarone has great knowledge about reptiles and their breeds. In a

video, he displayed his huge collection of reptiles

. 

Besides reptiles, Navarone is also a

dog lover

and spends time with his pet.

Just a few days before the death of Lisa Marie, Navarone somehow escaped a fatal blow of a camel. He was feeding a camel at a sanctuary in California. But when the food was finished, the camel suddenly got furious, bit him, and lifted him up, but somehow the sanctuary workers saved him and sent him to the hospital. But the hero of the story is a dog who barks at the camel and scares it away.