Öznur Serçeler is a Turkish actress famous for acting in many movies & TV shows. She is popularly known for her acting as Leyla Aydın in Erkenci Kuş. Her career is not much prolonged, but she has already achieved enormous fame for acting in many movies and series.
| | |
| --- | --- |
| Full Name | Öznur Serçeler |
| Date of Birth  | 1st January 1987 |
| Birth Place | Kayseri, Turkey |
| Nickname | Öznur |
| Famous as | Actress & Model |
Her Biography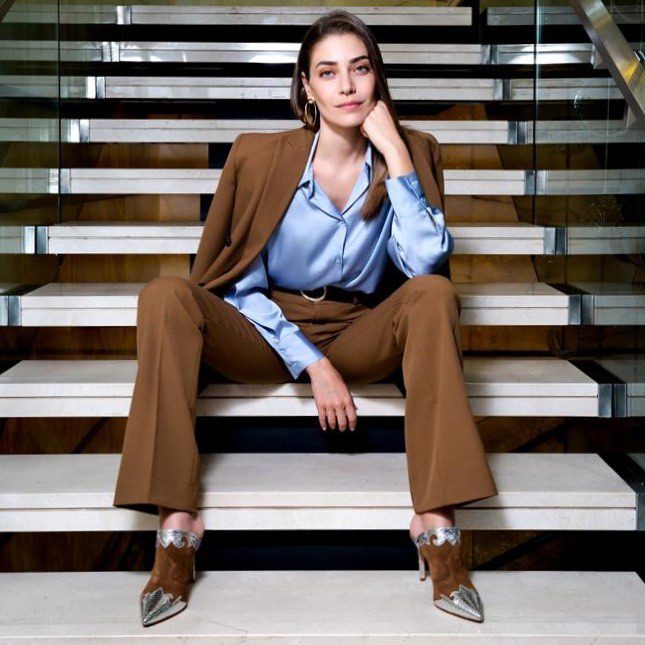 Öznur was born on 1st January 1987 in Kayseri, Turkey. She completed her studies at Mersin University Conservatory in music in 2001. Then she was admitted to Bilkent University to study music and stage arts in 2003.
She also participated in the global youth orchestra program and performed in Bodrum, Berlin, and Kasel in 2007. In the same year, she participated in the elite model look contest.
Nationality

Turkish

Age

34 years

School

Turkol Cankaya at Mersin University

College

Bilkent University

Religion

Christian

Zodiac Sign

Capricorn

Debut

Nuri (2011)

Karışık Kaset (2014)
Her Career
Öznur Serçeler's career started with the elite model look contest (2007). After that, she auditioned for some TV series. The spotlight falls first on her after performing in a drama series- Hayat Devam Ediyor, released in 2011.
She made her debut in the movie Karışık Kaset (Mixed Tape), released in 2014. She also acted in the lead role of Duru in the series Aşkın Kanunu, 2014.
She also played another lead role Fatoş Yalçın, in the TV series Dolunay. Another series named Erkenci Kuş was released in 2019, and Serçeler played the famous role of Layla in this movie. Some of her famous movies & TV series are given below:
Films
Karışık Kaset (2014)

Deccal (2015)

Her Şey Aşktan (2016)

Hayati Tehlike (2016)

Salur Kazan: Zoraki Kahraman (2017)

Aynasız Haluk (2022)
Television Series 
Nuri (2011)

Hayat Devam Ediyor (2011–2012)

Emret Komutanım Yeniden (2013)

Merhamet (2013–2014)

Boynu Bükükler (2014)

Aşkın Kanunu (2014–2015)

Muhtesem Yuzyil: Kösem (2016)

Dolunay (2017) – Fatoş

Erkenci Kuş (2018–2019) – Leyla Aydın Divit

Yalı Çapkını (2022) – Asuman
Her Physical Stats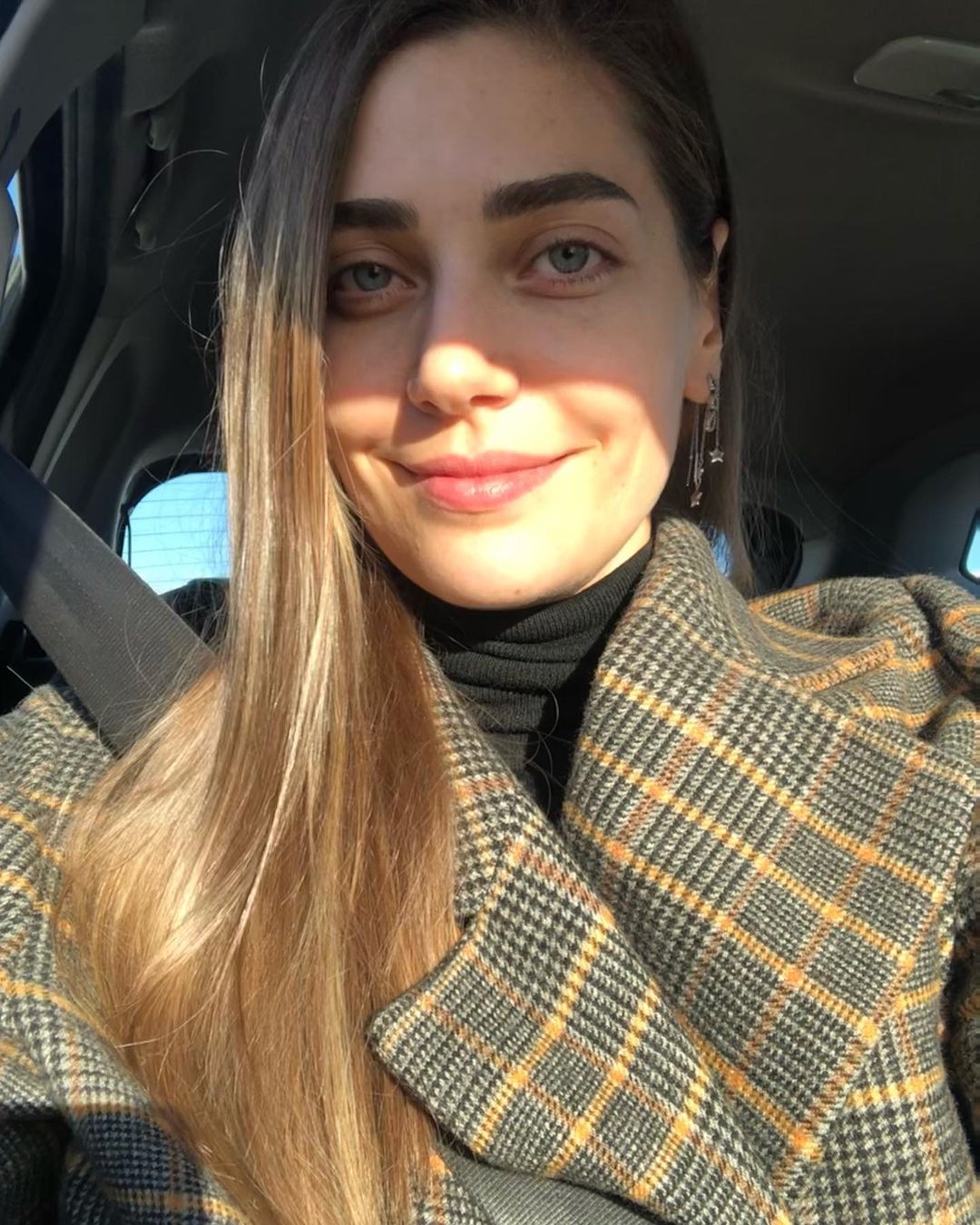 Öznur is physically very fit and active. Her weight is around 56 kg. She is 5 feet 7 inches tall. She possesses light brown hair and hazel green colored eyes.
| | |
| --- | --- |
| Height | 5 feet 7 inches. |
| Weight | 56 kgs. |
| Eye Color | Hazel Green |
| Hair Color | Brown |
TV Series & Movies
From childhood, Öznur was interested in music and acting. That is why she attended Mersin University Conservatory. In 2003 she won a scholarship to Stillianan Stavreva's class at Bilkent University's music and performing arts faculty.
At college, she participated in several music competitions and did some modeling. The elite model look contest in 2007 changed her career, and she started professional acting. She debuted in drama series named Hayat Devam Ediyor, directed by Mahsun Kırmızıgül.
Since then, she has acted in many popular films and TV shows. She was wildly applauded for her performance in the romantic comedy series Erkenci Kuş.
Below are the names of some popular TV Series or movies, along with the terms of her characters.
2011 – Life Continues (Hayat Devam Ediyor)
2011 – Nuri
2013 – Yes Sir: Again (Emret Komutanim: Yeniden) (as Banu Erdogan)
2014 – Law of Love (Askin Kanunu) (as Duru)
2014 – Boynu Bukukler (as Inci)
2014 – Mixed Tape (Karisik Kaset) (as Pelin) (Movie)
2015 – Antichrist (Deccal) (as Duygu) (Movie)
2015 – Married and Angry (Evli ve Ofkeli)
2016 – Magnificent Century: Kosem (Muhtesem Yuzyil: Kosem) (as Melek Hatun)
2016 – Life Critical (Hayati Tehlike) (as Linda) (Movie)
2016 – Everything is From Love (Her Sey Asktan) (Movie)
2017 –  Dolunay – (Bitter Sweet)
2017 – Salur Kazan: Zoraki Kahraman (Movie)
2018 – Daydreamer (Erkenci Kus) (as Leyla) with co-actors Özlem Tokaslan, Can Yaman, Demet Özdemir, Anıl Çelik, Tuğçe Kumral, Birand Tunca.
Interesting Facts About Öznur Serçeler
She is a lover of pet animals, especially cats.

She appeared on the cover page of various popular magazines.

She is fond of exercise and likes to stay fit.
She loves to travel and explore new places.
Besides her interest in music and singing, she is also a fantastic painter.
Her Family
Not much is known about Serçeler's parents, just like Jane Cameron Agee. Once, she shared her mother's photo on her social media account. She has two siblings named Özge Serçeler and Özlem Serçeler.
| | |
| --- | --- |
| Mother's Name | Not Known |
| Father's Name | Not Known |
| Husband's Name | Not Applicable |
| Brother's Name | Not known |
| Sisters Name | Özge Serçeler, Özlem Serçeler |
Her Relationship & Marital Status
 Öznur Serçeler is not married till now. As per the information, previously, she had one relationship. Currently, she is in a relationship with Yigit Guven. She had posted pictures with him on her social media accounts. 
Her Educational Qualification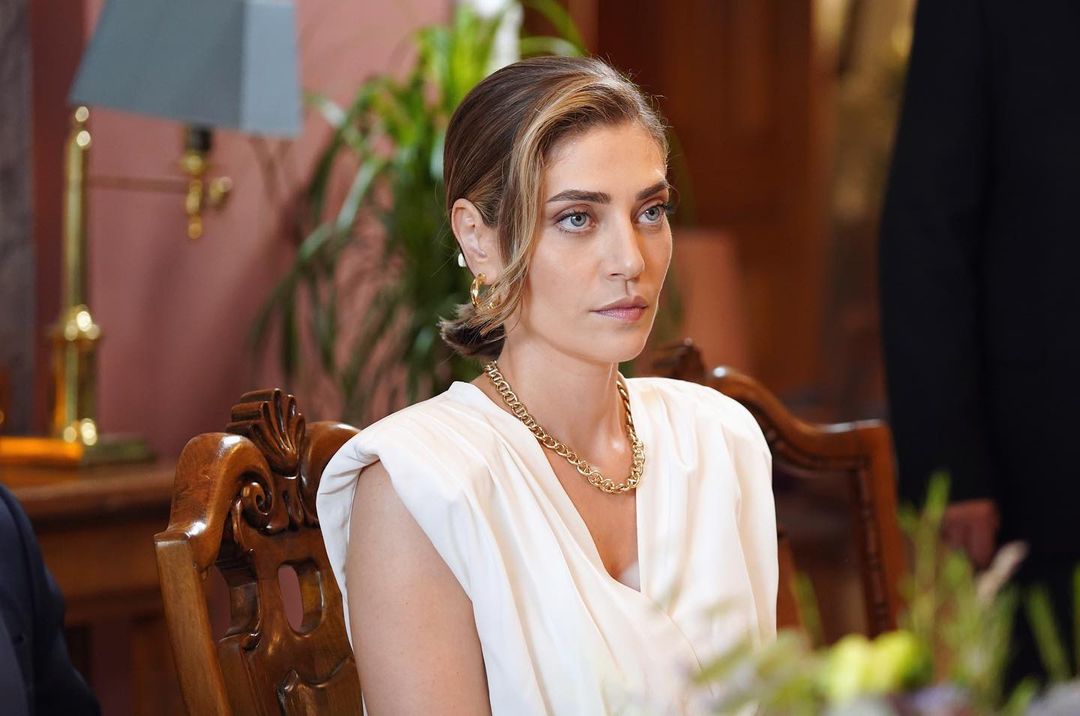 Serçeler's education was completed in Turkey. She took her primary education from Turkol Cankaya at Mersin University and graduated in music from Bilkent University. There she also studied theatre arts.
Her Net Worth
Her source of income of Öznur mainly comes from her occupation- modeling and acting. In 2001 her proper estimated net worth was $4 million.
| | |
| --- | --- |
| Year | Net Worth |
| 2020 | $4 million dollars |
| 2019 | $3.5 million dollars |
| Income Source | Actress |
Some Trivia About Öznur Serçeler
Öznur is one of the most popular Turkish actresses, but she is also famous globally.

She is popularly known for her appearance in the movie Erkenci Kuş.

She started her career as a model, and now she is a renowned face in acting.

Apart from acting, she is fond of music, singing, drawing, etc.

Oznur is a lovely Turkish entertainer who started her profession as a model before becoming an entertainer.

Cats are her number one choice for a pet.

Oznur is a fitness freak who loves remaining fit while thinking of her calling.

A few famous magazines have included her.

Oznur appreciates investigating new spots and voyaging.

Singing is one of her #1 side interests, and she has music schooling behind her.

Oznur has a phenomenal ability for painting.

As Leyla in Erkenci Kuş, she played the senior sister of Demet Ozdemir in the renowned Turkish sequential.

Oznur Serçeler plays various musical instruments, including flutes.