Swift is the laptop series from Acer that is designed for productivity laptops. Like all the other big names in the laptop industry, Acer has also divided its laptop segments into different user requirements.
In this segment, Acer brings laptops designed to meet the requirements of all working professionals and students. Acer Swift 3 sf315 41g is one laptop in the Swift series. Like all the previous models, it is also designed in a portable and light form factor to make it easy to carry. How's the performance? What's the battery life? And the most critical question is, should you buy this? We will clarify everything for you, so be here till the end of this article.
Overview
The Acer Swift 3 sf315 41g is light in weight and compact machine; you will understand this at a glance. It comes with 15.6 inches Full HD display (more later). Talking about the core of the laptop, it comes with a Ryzen 7 2700U processor. In terms of design, the laptop comes with an all-metal design that gives a solid, in-hand feel. Other than these, it also has some exciting features, such as fingerprint sensors for security. With all that being said, let's jump straight into the detailed review so that you can deeply understand this.
Processor
Acer Swift 3 sf315 41g is powered by the AMD Ryzen 7 2700U processor, which builds for notebooks. In terms of performance, it can handle all the daily tasks without any issues. For instance, you can do all your office-related work, like making presentations, attending meetings, and switching between multiple tabs. Moreover, if you are a college-going student or someone who does coding-related stuff, this processor is more than enough for you.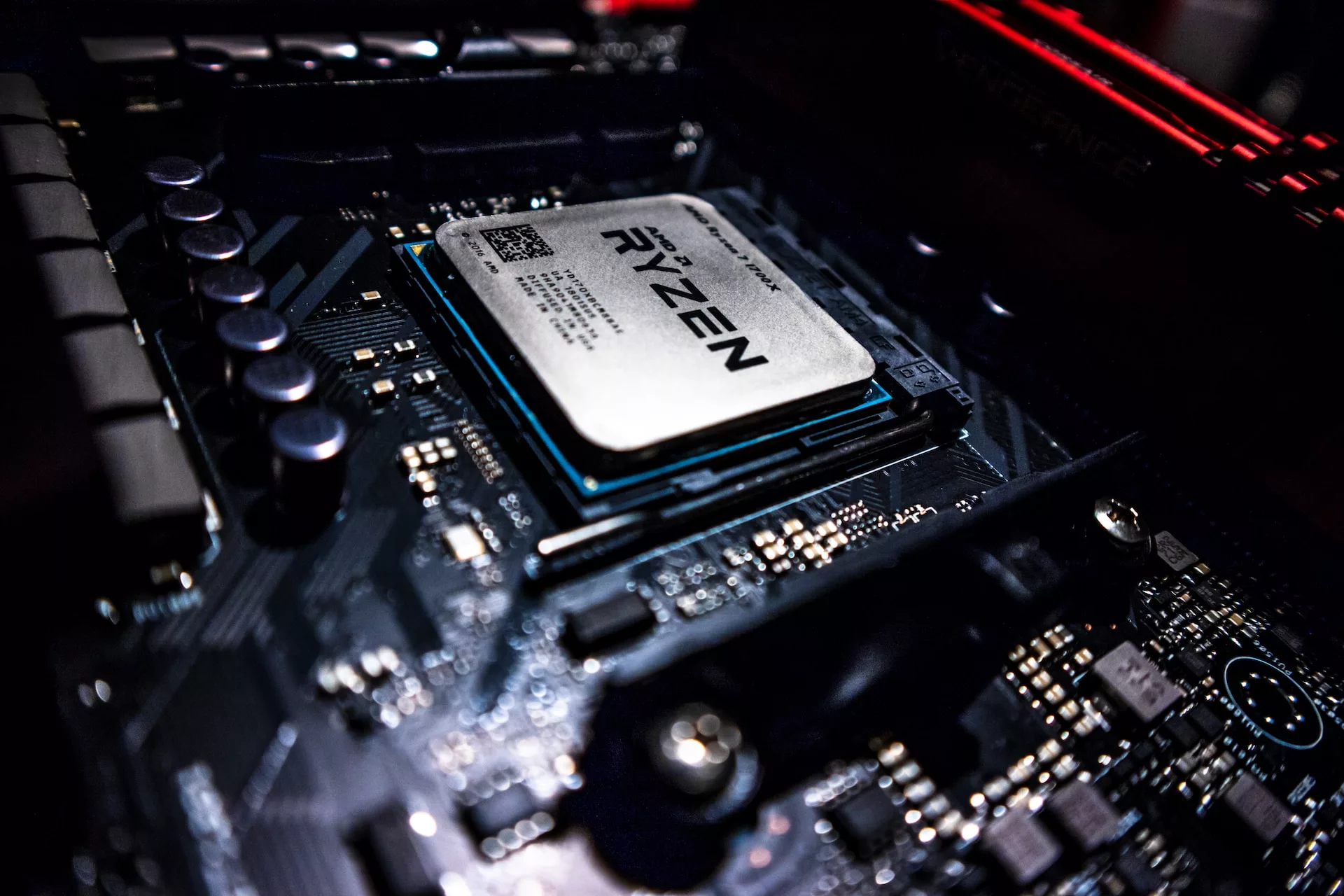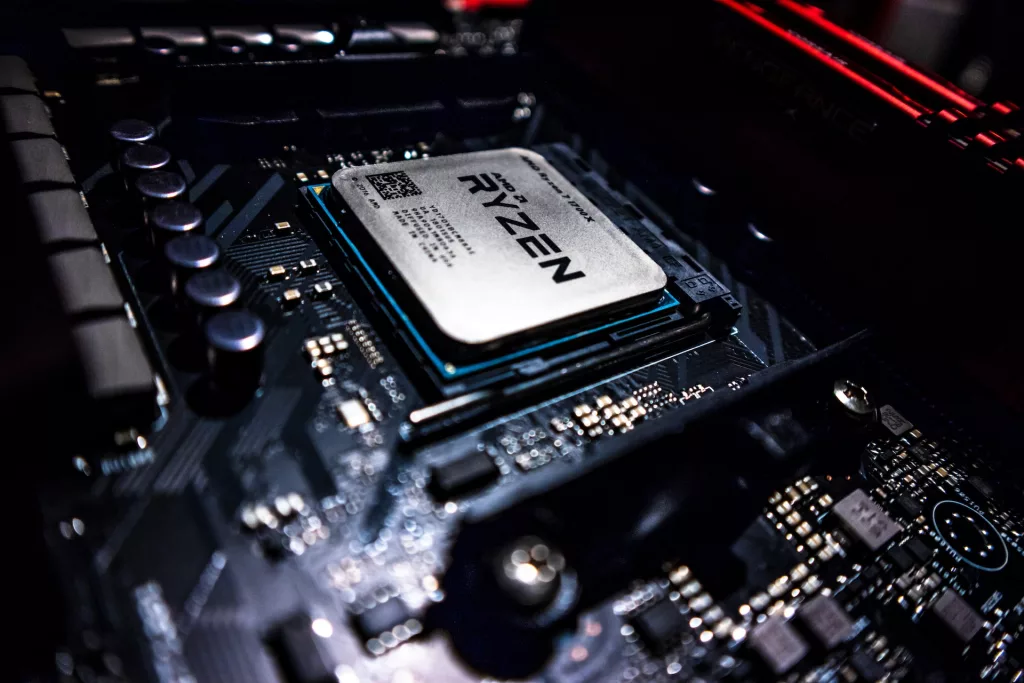 On the other hand, if we talk about the graphics processing unit of the laptop, it offers AMD Radeon RX 540 with 2GB of dedicated VRAM. This Radeon GPU is designed to assist you while doing heavy tasks. For instance, photo editing, video editing, light gaming, etc.
An important thing to notice here is that the GPU available in this laptop is not meant for heavy gaming. However, you can still play some midrange games on low settings but don't expect serious gaming from this laptop. This is because it is a productivity laptop.
Display
Another critical aspect of the laptop is its display. It is bundled with a 15.6 inches Full HD display. The good part about this display is that it is an IPS panel, which means you don't have to worry about its picture quality. Being an IPS panel, you can expect true-to-life natural colors. Watching movies and Web series will be a good experience with this display.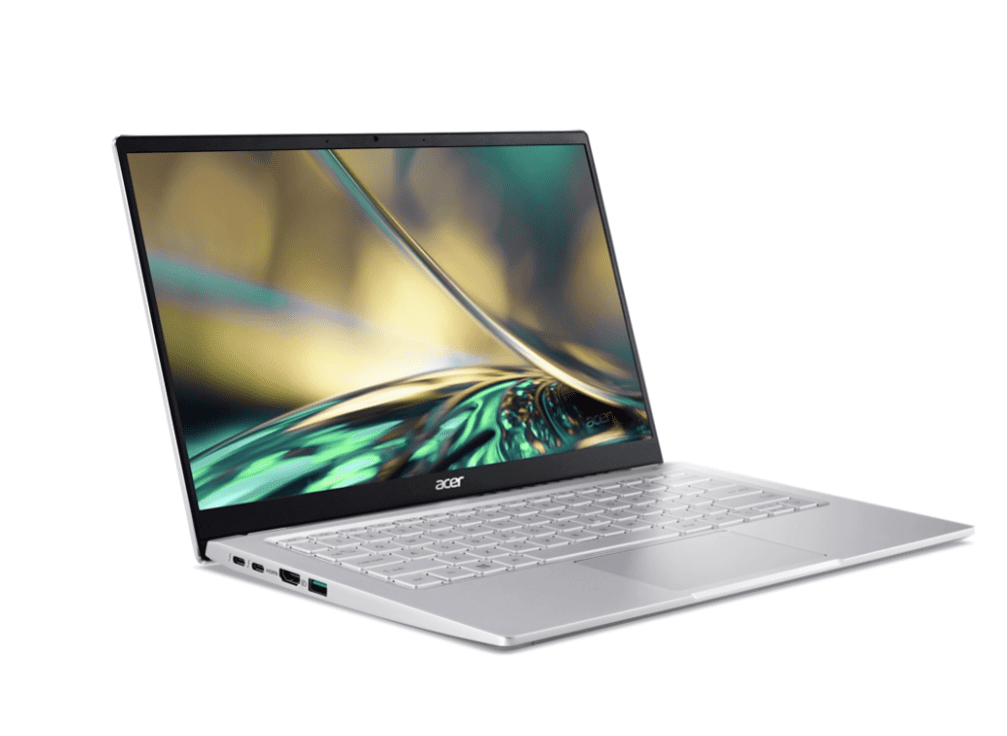 This is not all; the display has something more to offer. Acer has added corning gorilla glass protection to protect the display. The company does not mention the version of the Corning gorilla for some reason. Anyways, having protection is still better than not having it.
Also, read Razer Blade 15 2018 H2: Best Gaming Laptop in High Range.
Keyboard and Trackpad
Acer Swift 3 sf315 41g offers a standard keyboard with regular key travel. The keys are clicky and work completely fine. Talking about the typing experience, it seems good. Moreover, the keyboard has backlight feature, which means you will not face any trouble working late at night or in the dark. Considering the number of keys, it lacks numerical keys, which can irritate you a little if you work too much on Excel. In my opinion, we can't consider this a major con because most laptops don't come with numeric keys for some reason.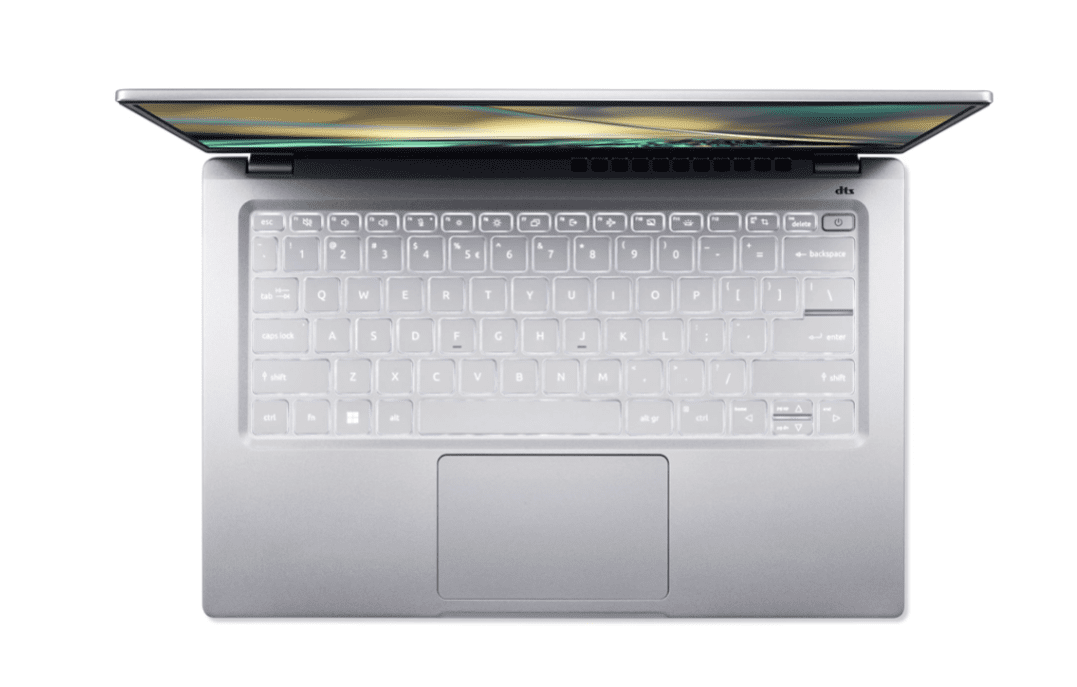 On the other hand, the touchpad on this one is regular. Whether you talk about responsiveness or size, it works like another laptop in this price range. However, I would recommend using a good-quality mouse for the best working experience.
Build and Design
Acer Swift 3 sf315 41g comes with a metal design. The design feels solid and sturdy on hand. Its 0.74 inches thick design makes it easy to carry. So, you can bring your productivity partner wherever you go. Talking about the visual appeal, it feels premium due to the brushed metallic unibody design.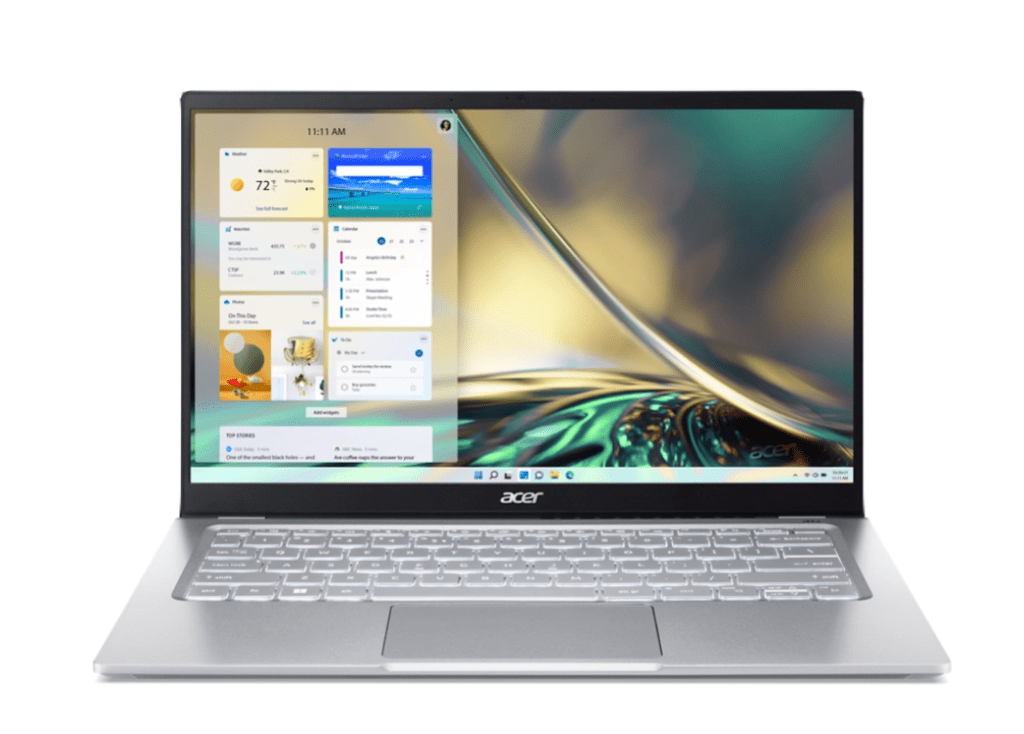 Because of this, you can expect good longevity. Considering all this, it's evident that the build and design of this laptop are great. The only thing that feels strange is that it has huge bezels. As per modern standards, it feels a little outdated. However, it has nothing to do with the display quality; still, it can be an issue for some people.
Acer Swift 3 sf315 41g Security
Most laptop users use a password to unlock their laptops, which is essential for security purposes. To make it more secure, some people use long and complex passwords. You may think, what's the big deal? It is oblivious. Well, it's oblivious, but entering the long password every time can be irritating, especially when you enter it wrong; my mistake.
If the thing mentioned above happens to you, then Acer has solved this for you. It has a fingerprint scanner that lets you unlock your machine by tapping your finger. In addition, it adds an extra layer of security.
Memory and Storage
If you think this laptop has everything good inside, here's a catch. The storage this laptop offers doesn't seem to be satisfying. This is because it comes with a 256 GB SSD and GB of RAM. You may be thinking, what's bad about it? The weird thing is that it doesn't offer upgradability. I am pretty sure this will not be sufficient for most users.
| | |
| --- | --- |
| Pros | Cons |
| Full HD Display | No Ethernet Port |
| Metal Body | Lack of Upgradability |
| Fingerprint Sensor | |
| Backlight Keyboard | |
| 2GB Graphics Card | |
| Value For Money | |
| SSD | |
Final Thoughts on Acer Swift 3 sf315 41g
The laptop Acer Swift 3 sf315 41g is a good package. For instance, a full HD display, 2GB graphics card, and metal design make this machine a good buy. On the other hand, it needs to include some essential areas. For example, it doesn't have an ethernet port, which is disappointing for some people. In addition, the unavailability of RAM upgrade options is a major con. If you use multiple(heavy) applications simultaneously, then 8GB of RAM isn't enough.
In conclusion, the laptop has good features for the price. You can opt for this if you are ok with all the cons mentioned above. Otherwise, you can look for other options too.