If you need a powerful laptop immediately, the Razer Blade 15 2018 H2 is an excellent choice. It is one of the best gaming laptops on the market, and it won't disappoint you in any way. When you want a powerful and portable gaming laptop, you can't go wrong with this laptop.
We'll evaluate whether or not this gaming laptop monster is worth your money in this article. The price of the laptop is $2500 because it has got all the features that are required for playing high-end games.
Razer Blade 15 2018 H2: Specifications
Gaming laptops are always in demand, and here we have the review. Take a look at the specifications in tabular form:
| | |
| --- | --- |
| Laptop | Razer Blade 15 2018 H2 |
| Display Size | 15.6 inch |
| Display Resolution | 1920*1080 |
| Pixels Per-inch | 141.2 PPI |
| Price | $1100 |
| Battery Life | Upto 5 hours |
| RAM | 16 GB |
| Storage | 1 TB |
| Weight | 2.1 kg |
| Processor | 8th-generation Intel Core i7-8750H |
| GPU | NVIDIA GeForce GTX 1070 Max-Q |
| Operating System | Windows 10 Home |
| Processing Speed | 2.40 GHz |
| Memory Speed | 2666 MHz |
| Price | $2500 |
Display
It features a 15.6-inch IPS display with a resolution of 1920×1080 and is designed to be used for gaming, video editing, and photo editing. For gamers who want to fully enjoy the visuals of their games, a screen size of 15.6 inches is recommended. Additionally, the 144 Hz refresh rate makes games look as smooth as butter.
It appears that the colors displayed are nearly accurate; however, there are a few that are not.
Choose from FHD 360Hz, QHD, or 4K to get a thin, edge-to-edge 15.6′′ display with minimal bezel distraction and custom color calibration. When you watch movies and web shows on this laptop, you'll love the display.
Design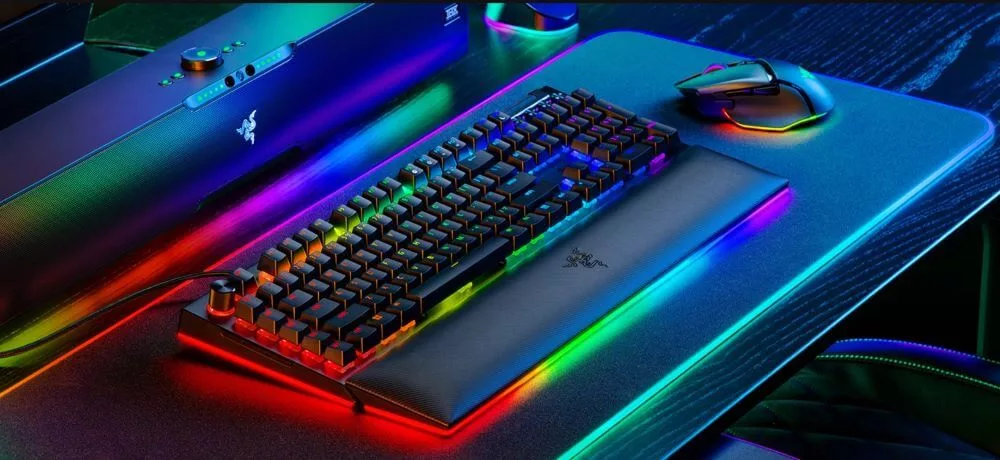 Trackpads with mouse buttons are uncommon on laptops these days. This gaming laptop is one of the thinnest on the market, measuring just 0.78 inches thick. The most unique feature is its Chroma keyboard, which allows users to change the color of the backlighting.
You can take Razer Blade 15 2018 H2 anywhere since it is small and light. The laptop feels very solid all around because it is made well all around. For easy access to external devices like a keyboard, mouse, and other peripherals, this gaming beast has a 3.5mm headphone jack and a USB-C port.
Performance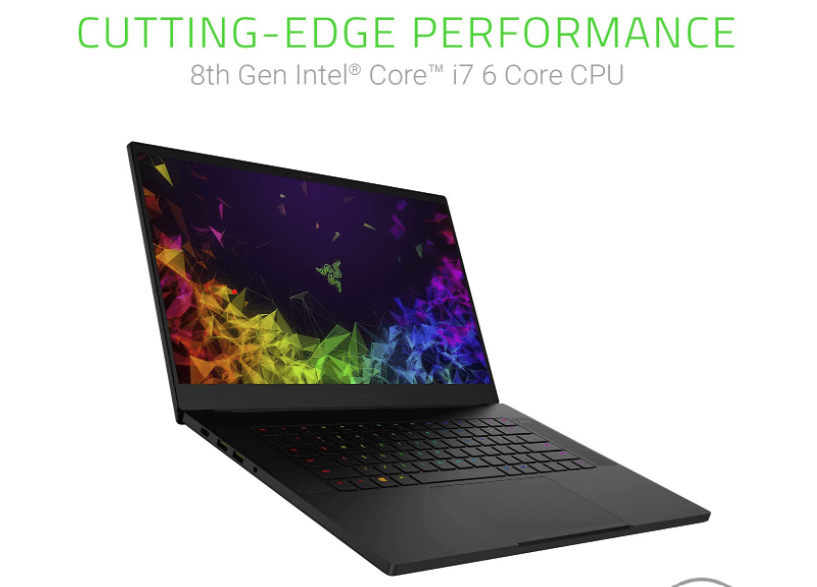 With an Intel Core i7-8750H processor, the laptop is one of the most powerful gaming laptops available. The laptop already comes with 16 GB of RAM, but it cannot be upgraded. NVIDIA GeForce GTX 1070 Max-Q is the graphics processor (GPU) installed in the device.
Gameplay and switching between tasks will be easy with the laptop. Graphic artists love this laptop because of its powerful performance and portability. As a result, it stays cool and quiet even after extended gaming sessions.
Battery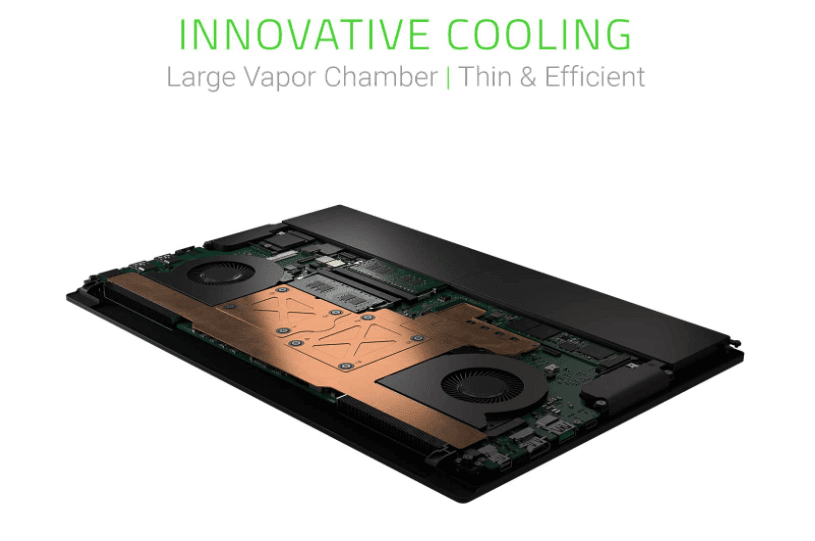 Razer Blade 15 2018 H2 battery life is an excellent topic for discussion. Since it is a gaming laptop, it offers a much longer battery life than other gaming laptops. On a single charge, the laptop can run anywhere from 6 to 10 hours.
When you play games on the laptop, the temperature does not rise, making it more comfortable to play games.  Keeping the screen's brightness low and reducing your device's power consumption can help you save an additional 20-30 minutes of battery life.
Sound and Build Quality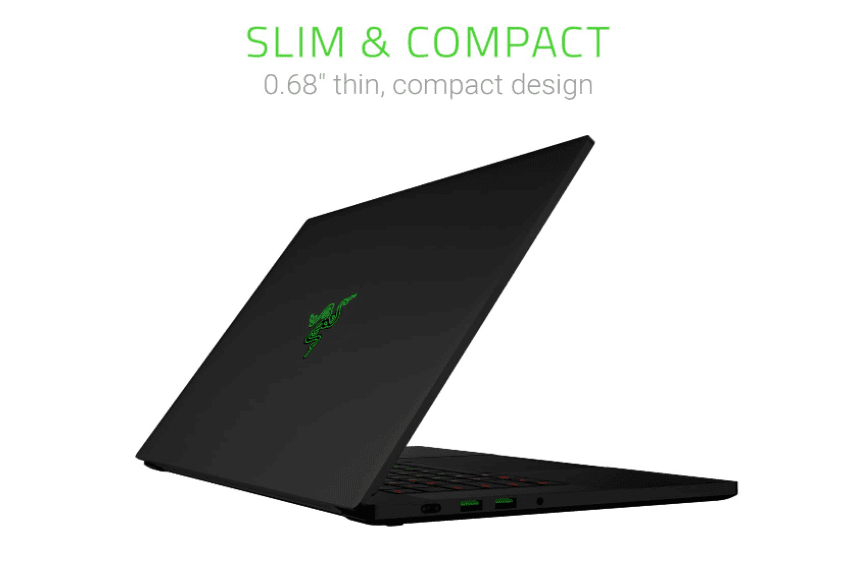 Despite being fitted on both sides of the keyboard, the speaker grill provides good sound quality. Its sound volume is sufficient, so you won't need to add another speaker since you'll be able to hear every movement in games. If you enjoy listening to loud music then this laptop will not disappoint, but the quality is not satisfactory. Some laptops can outperform this beast in sound compared to most laptops in this segment.
Pros & Cons
Pros:
There is 16GB of RAM on this laptop, which is good for gaming and will make the computer run more smoothly.
There is 1TB of storage on this laptop for games, movies, music, etc.

Even the most demanding games can be played on the laptop.
Cons:
SD cards cannot be inserted.

I don't think the speaker makes a very good sound. However, it is loud enough.

Taking 4 hours to charge is too long.
Conclusion
If you are looking for a gaming laptop like Clevo NH70 designed to play high-end games. Then this laptop is an ideal option for you because it is capable of performing all of these tasks any day. The laptop is without a doubt, one of the best gaming laptops you can purchase today.
When you use the Razer Blade 15 2018 H2 daily at work everyone will notice its look and impact like other premium gaming CPUs called Alienware Area-51 Threadripper. Throughout the article, you will find both positive and negative aspects of this laptop. Hope you found this review information useful when you search for the best laptop for your needs.