Apple's upcoming launch of their Vision Pro virtual and augmented reality Apple headset headset may disrupt yet another market – live sports broadcasting. As Apple aggressively pursues streaming rights for sports content, the company could leverage its new headset to provide fully immersive and interactive experiences for sports enthusiasts.
Apple's Strategic Moves in the World of Sports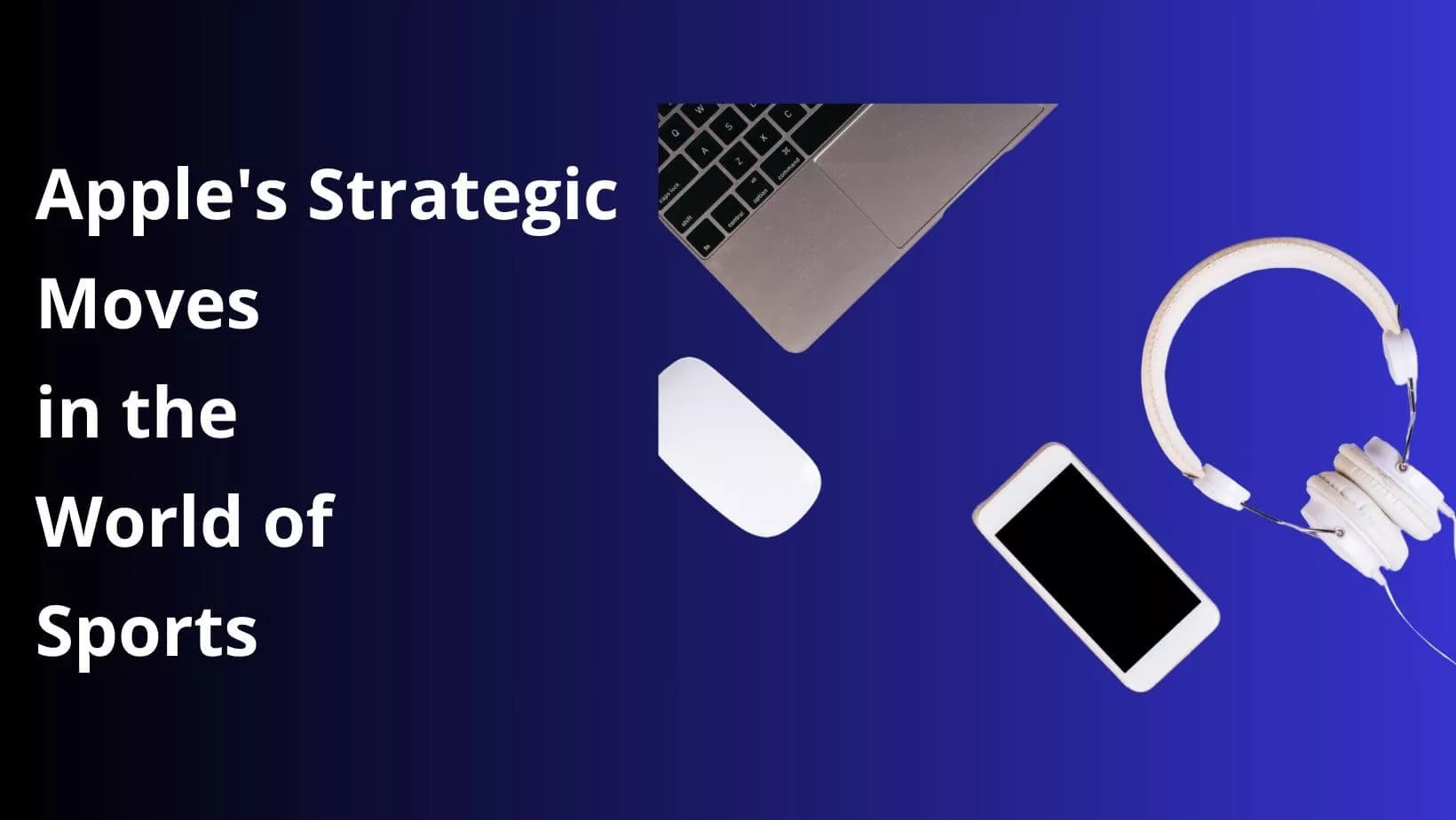 Over the last several years, Apple has inked deals for rights to stream major leagues like MLB, MLS, and NBA. They are also rumored to be bidding for NFL Sunday Ticket when it goes up for renewal. Critics believe Apple is poised to become a major player in content streaming and deliver a more seamless viewing experience across screens, particularly in the realm of sports streaming.
Content and Hardware Synergy for Enhanced Sports Viewing
Once Apple can combine this content ownership with their new Vision Pro headset, they can offer sports fans entirely new ways to engage with live games, including sports betting. The headset's advanced spatial audio, hand tracking, and external camera capabilities can enable users to view the game from any vantage point and interact with replays, stats, and more, enhancing the sports betting experience.
Apple could create a Virtual Skybox experience, for example, allowing fans to watch with friends as if they were there live, a feature that could be appealing to sports fans.
The Apple Ecosystem: Revolutionizing Sports Entertainment
By integrating the Vision Pro with Apple's ecosystem of products like Apple TV and iOS apps, fans can easily stream games anywhere and switch between 2D and immersive 3D viewing. This integration not only ensures a seamless transition across devices but also opens up a myriad of possibilities for enhanced fan engagement.
As Apple continues to harmonize its devices and services, the synergy within the ecosystem provides users with a cohesive and immersive sports entertainment experience.
The Vision Pro, acting as a linchpin, amplifies the impact of this integration, promising a future where sports enthusiasts can seamlessly navigate between dimensions of viewing, creating a truly personalized and dynamic entertainment journey.
Apple's Vision for a New Era of Sports Viewing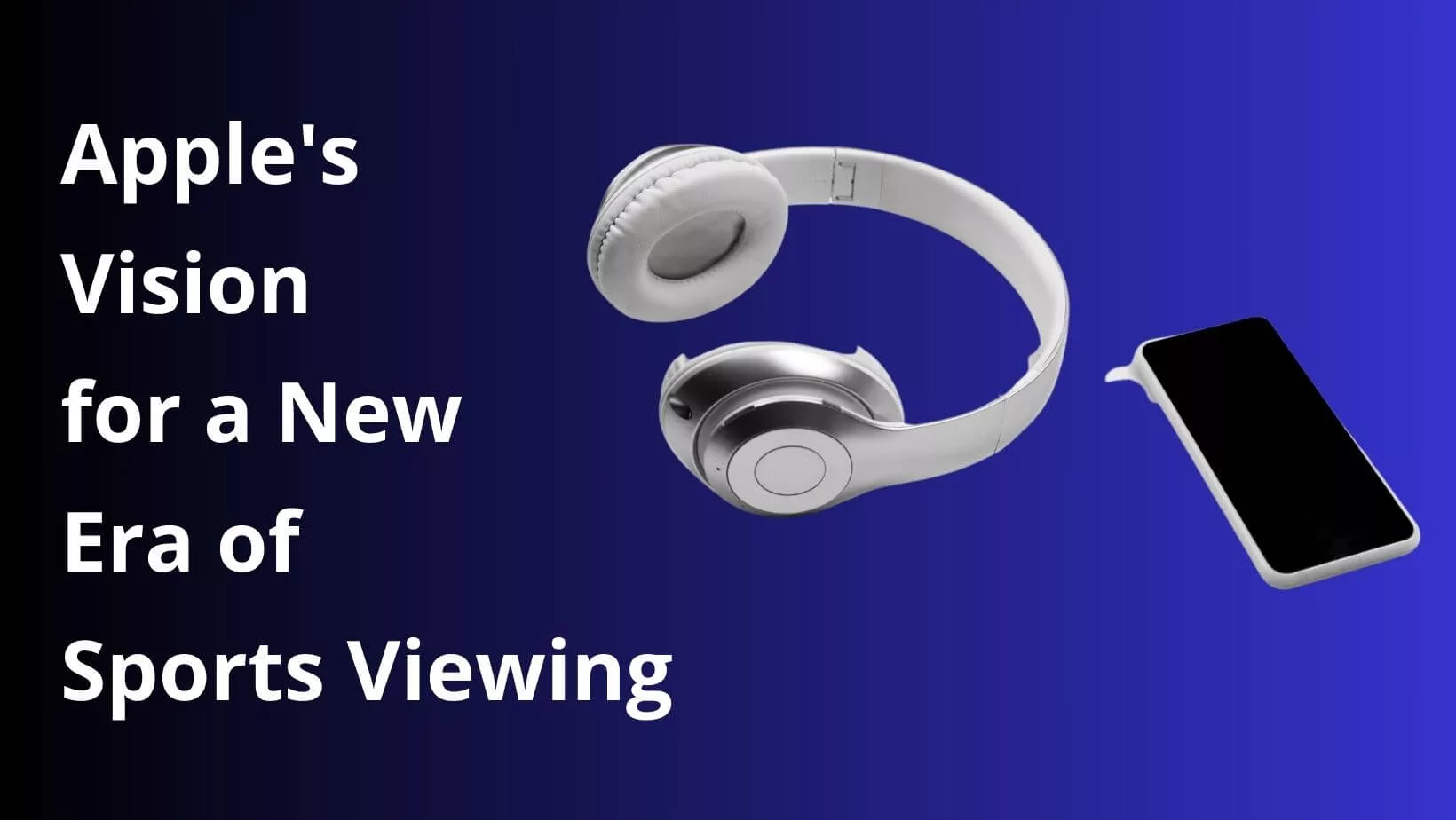 The Vision Pro will make it possible for Apple to own the full stack around content viewing – from content licensing to headset tech, including features that could be utilized in sports betting applications.
This paves the way for a reimagining of sports broadcasts where the screen moves from your TV to your eyes and head movements.
While still early, Apple's ambitious moves in content could give them pole position in determining the next generation of sports entertainment, including sports betting.
Retailers' Dream: A New Era of Interactive Entertainment
Just think about this as a retailer, family and friends sat around watching Messi score in the MLS, one orders Taco Bell using Siri, another uses Siri for Uber Eats to get a Pizza, rinse repeat for interactive experiences.
There is not enough whitespace in this blog to list the possibilities. Don't get me started on anchored AR adverts using gestures to buy in the stream.
Competition and Challenges in the World of Sports Entertainment
Rivals like Amazon and Google won't cede the space easily though. The competition for content rights and emerging broadcast technologies will remain fierce. But with the Vision Pro headset expected to launch soon.
Apple can kickstart the entertainment revolution quicker than competitors, potentially affecting the sports landscape. The days of just staring at a flat TV screen to watch sports may soon be a relic of the past.
A Glimpse into the Future: Virtual Skybox Experience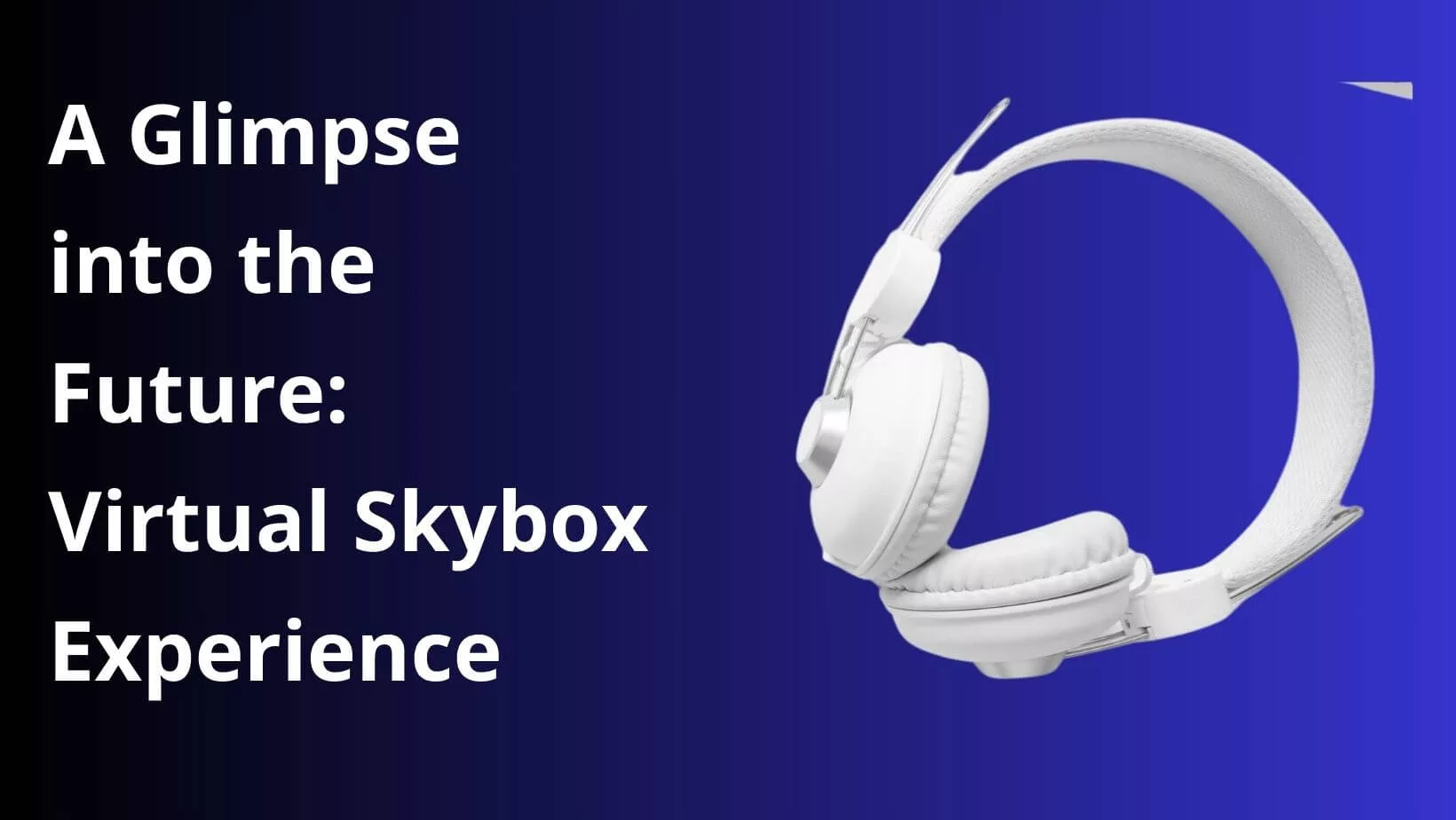 In envisioning the future of sports entertainment, the creation of a Virtual Skybox experience stands out as a particularly intriguing possibility. With the Vision Pro headset, Apple opens the door to a virtual space where fans can gather, transcending physical distances to watch a game together as if they were in the same physical location.
This innovation not only enhances camaraderie among fans but also introduces new dimensions of social interaction and shared experiences. The Virtual Skybox experience could redefine the communal aspect of watching sports, providing a unique and immersive environment for fans.
Siri and Beyond: Revolutionizing Interactive Experiences
The integration of Siri into Apple's ecosystem of products adds a touch of convenience to the sports viewing experience. However, this is just the beginning of the interactive potential that lies ahead. As fans gather to watch a game, Siri becomes a gateway to a world of possibilities.
From ordering food to hailing a ride, Siri's capabilities are just the tip of the iceberg. Imagine a scenario where gestures trigger augmented reality (AR) advertisements, allowing users to make purchases without leaving the immersive sports stream.
The convergence of voice commands, gestures, and AR opens up limitless possibilities for interactive and integrated experiences, transforming the way we engage with sports content.
The Battlefront: Apple vs. Competitors in the Sports Streaming Arena
As Apple charts its course into the world of sports entertainment, it faces formidable competition from tech giants like Amazon and Google. The battle for content rights and the development of emerging broadcast technologies will undoubtedly be fierce.
While Apple's Vision Pro headset positions them as a front-runner in this revolution, the landscape is dynamic and competitive. In this arena, the clash of titans will not only shape the future of sports streaming but also redefine the boundaries of innovation in entertainment.
The Vision Pro headset, set to launch soon, presents Apple with a unique opportunity to leapfrog ahead and set new standards in the sports entertainment industry.
Final Verdict
The Vision Pro headset is not merely a technological advancement; it symbolizes Apple's pivotal role in reshaping the landscape of sports and entertainment. The imminent era promises a fully immersive and interactive sports viewing experience, with Apple leading the charge.
Amidst formidable competition, Apple's strategic acumen, cutting-edge technology, and seamless ecosystem integration position them as trailblazers in defining the future of sports and entertainment.
As the Vision Pro emerges on the horizon, it beckons a paradigm shift, not just in how we consume sports but in how we perceive entertainment itself. Beyond the realm of hardware, it signifies a convergence of innovation and aspiration.
Apple's commitment to an unparalleled user experience extends far beyond the immersive headset; it infiltrates the entire ecosystem. This holistic approach ensures that the transition from traditional sports viewing to the dynamic, interactive future is not just seamless but transformative.