Danielle Bregoli aka Bhad Bhabie is one of the celebrities tasting success at a young age. She hasn't just attained popularity in the music world but also established herself as an OnlyFans star.
Apart from this, Bhad also has her own scholarship fund. And the social media personality also raises her helping hand for troubled youth by supporting the Breaking Code Silence Movement.
Born on March 26, Bhad Bhabie hails from the working-class border of Boynton Beach and Lake Worth, Florida, the US. Things weren't easy for her during her growing years as she faced many challenges during her upbringing.
However, it was her association with rap & hip-hop music that determined her destiny. She would skip school and do rap with her school friends in an abandoned garage.
Her love for music helped her learn from popular music stars. Even Bhad Bhabie wouldn't have thought that she would be a star at a young age.
Let's discuss in detail the lifestyle and career growth of the young internet sensation here!
Young Digital Star Living a Luxurious Life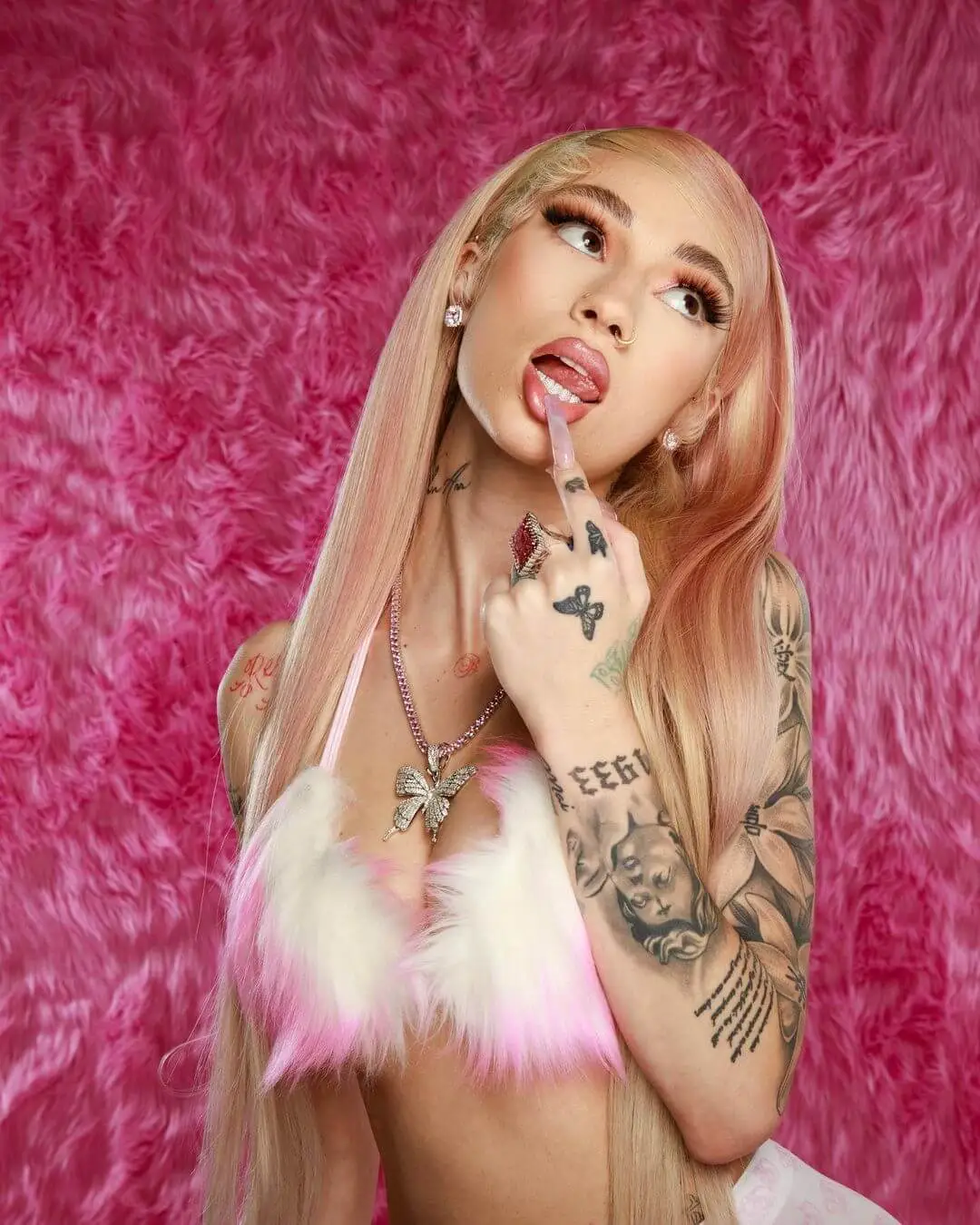 Bhad Bhabie has very well utilized the growth opportunities in the digital world. Owing to this, she kissed success at a young age. Gaining millions of followers and subscribers on Instagram and YouTube respectively is a testimony to her popularity like Raebanns.
Undoubtedly, she is a young digital star enjoying a luxurious life. If you check out her Instagram profile, you would see her pics with luxurious cars and expensive handbags.
She isn't just popular as a rapper but she has also emerged as a successful social media personality.
Growing Rapper and OnlyFans Model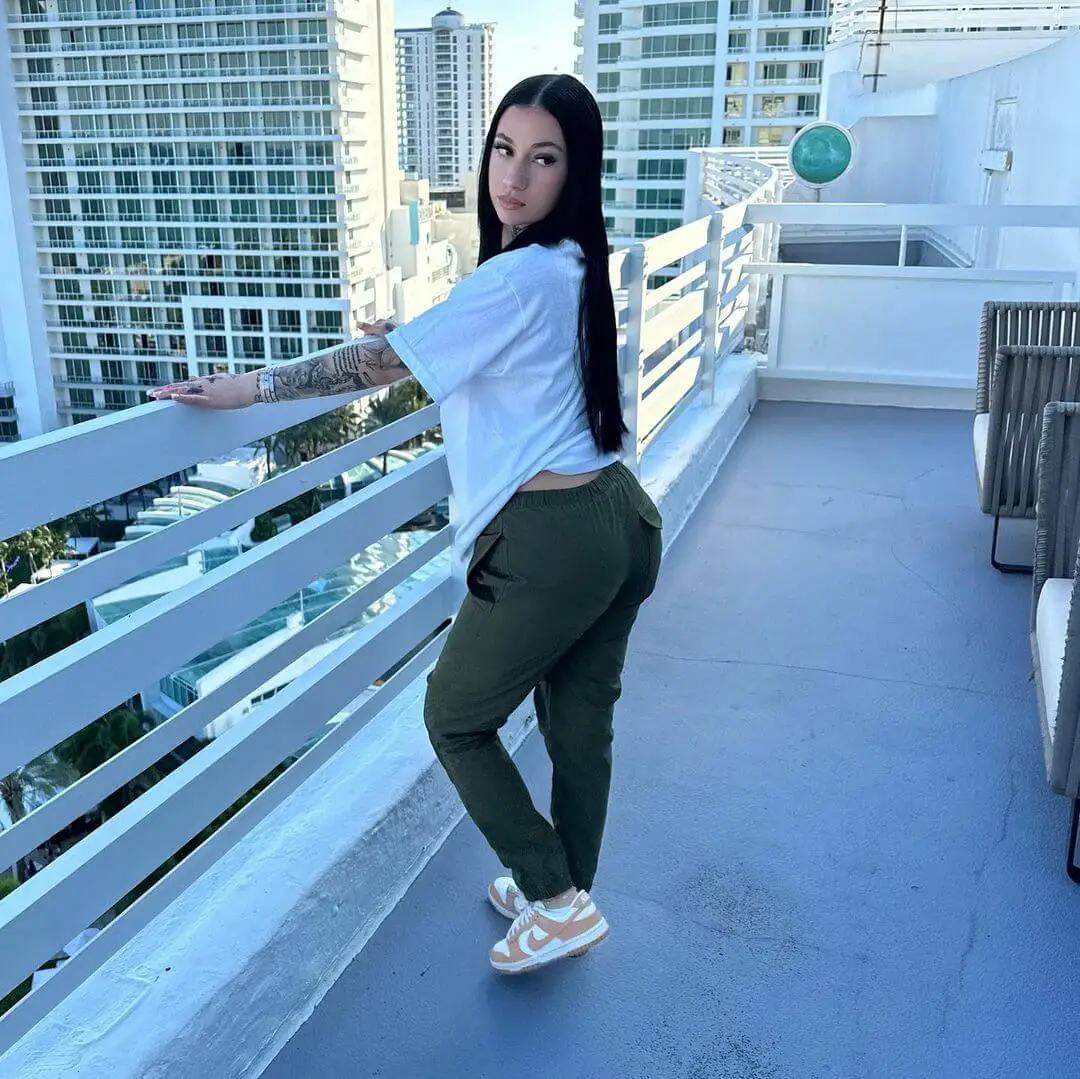 Danielle Bregoli is a talented personality and she has left her mark in the music world & OnlyFans arena. Here are some details of her growth in these two segments:
Her Musical Career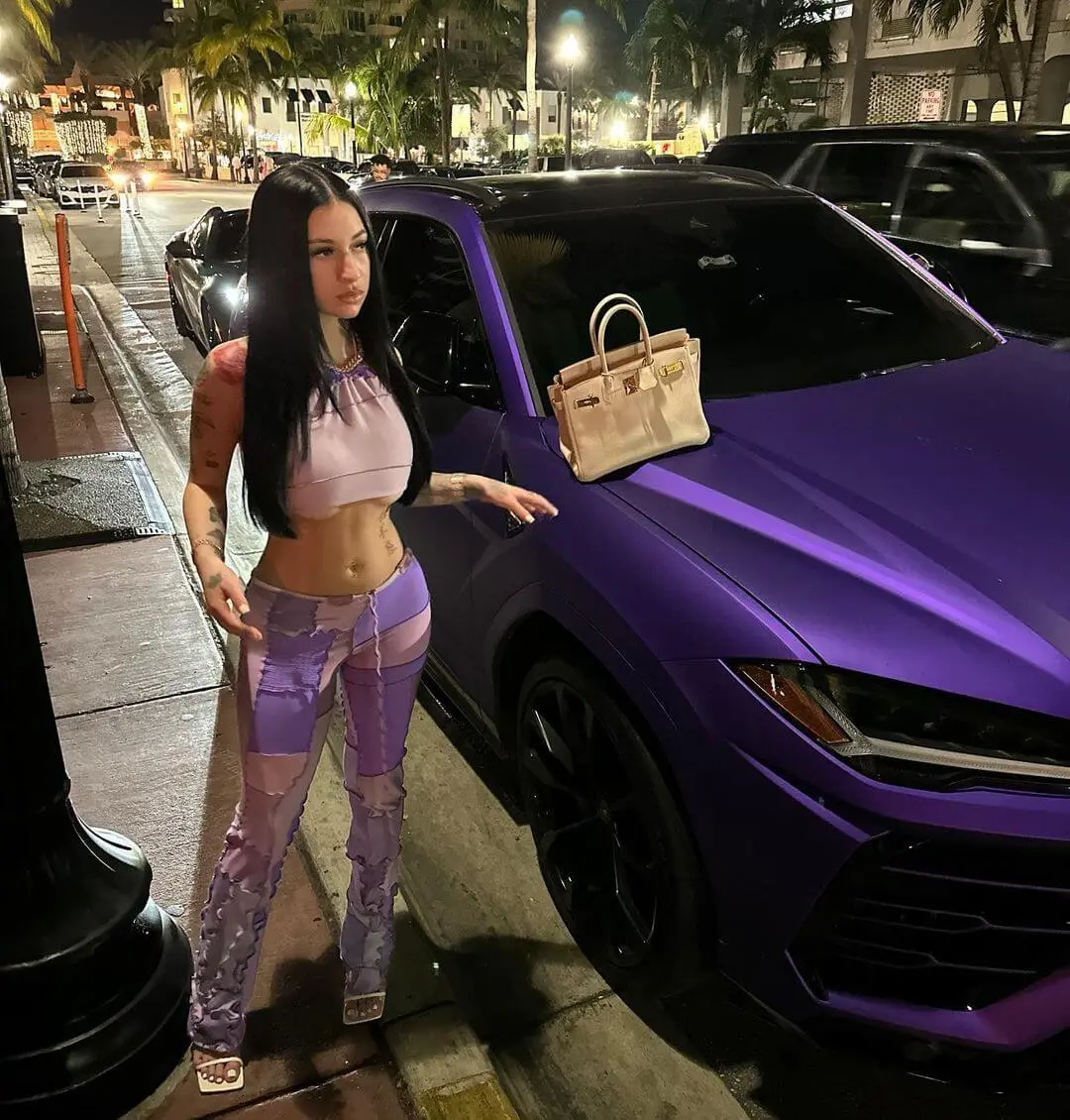 Bhad Bhabie's inclination toward rap music during his growing years pushed her to pursue the path of music. She would rap with her school friends and it formed a strong musical foundation for her.
It was her appearance in the TV show "Dr. Phil" that helped her come into the limelight. Her catchphrase "Cash me outside how bout dat" made her an internet sensation.
Her catchphrase even grabbed the attention of the recorder, DJ Suede The Remix God, who created a single out of it. Luckily, the single became popular and got listed on the Billboard Hot 100 and other musical charts.
At just 14, she came up with her song titled, "These Heaux" which also got a positive response. And it made her the youngest female rapper to enter the music chart.
Her early success helped her attract many reputed record labels in the music world. After this, Bhad Bhabie didn't stop and came up with many singles & mixtapes.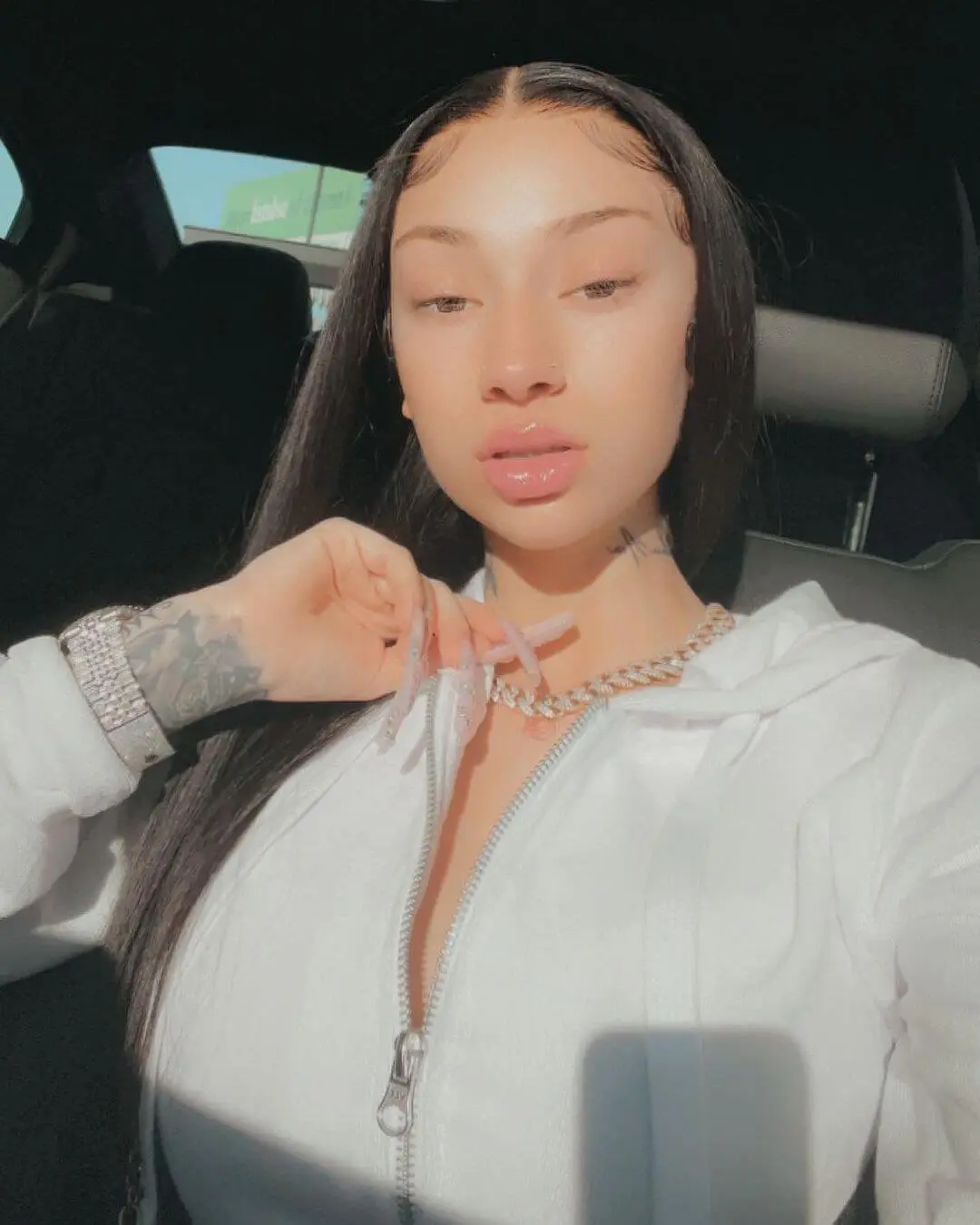 In 2017, the American rapper also released three singles and the year 2018 also marked the release of her non-album single, 'Both of Em'. Also, Bhad collaborated with the rapper Lil Yachty to release her song titled, "Gucci Flip Flops".
The song was so successful that it got certified gold by RIAA and Music Canada (MC). She also debuted with her mixtape '15' on 18 September 2018.
Lately, the young music star has released songs titled, "Boondocks", "Vibe Check", "Bi-Polar" and "Miss Understood". You can check her YouTube channel to enjoy watching the music videos of her latest songs.
Her OnlyFans Career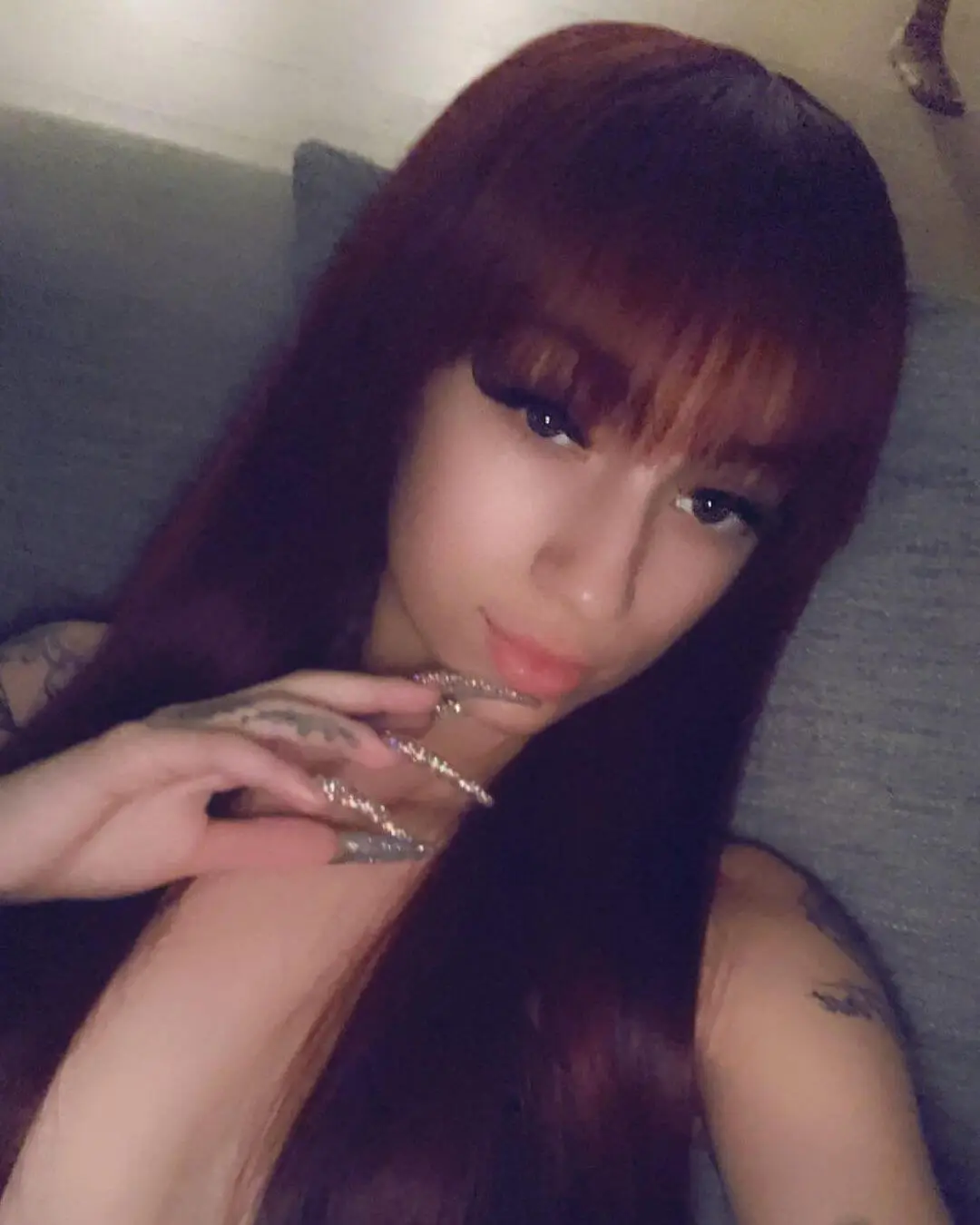 Bhad Bhabie isn't just popular in the musical sphere but she has also made her presence felt as a social media model like Jelly Roll's wife. Apart from posting her stunning photos on her Instagram profile, she brings racy content to her OnlyFans subscribers.
One could enjoy watching her sensual photos and videos by opting for a paid subscription to her OnlyFans page.
The 19-year-old star has gained over 16 million followers (as of 2022) on Instagram. And her YouTube subscribers count has already surpassed 7 Million (as of 2022). She enjoys a wealthy lifestyle with a net worth of many millions like Andrew Tate.
Given her booming popularity, Bhad Bhabie got a chance to give a speech at Oxford University back in September 2022. Here, she addressed a huge crowd of students and shared her inspiring thoughts with them.
Her Imprints on Social Media