The Dell Alienware 15 R4 is a high-end gaming laptop that has gained popularity for its impressive features and performance capabilities. This laptop boasts a sleek design, high-quality display, and robust components that allow it to handle demanding games and tasks with ease.
Its keyboard and touchpad are also noteworthy, featuring customizable options and lighting features. In addition, the laptop offers strong connectivity options and audio capabilities. With its competitive pricing and availability, the laptop is a top choice for gamers and power users looking for a reliable and powerful laptop.
Design And Build Of Dell Alienware 15 R4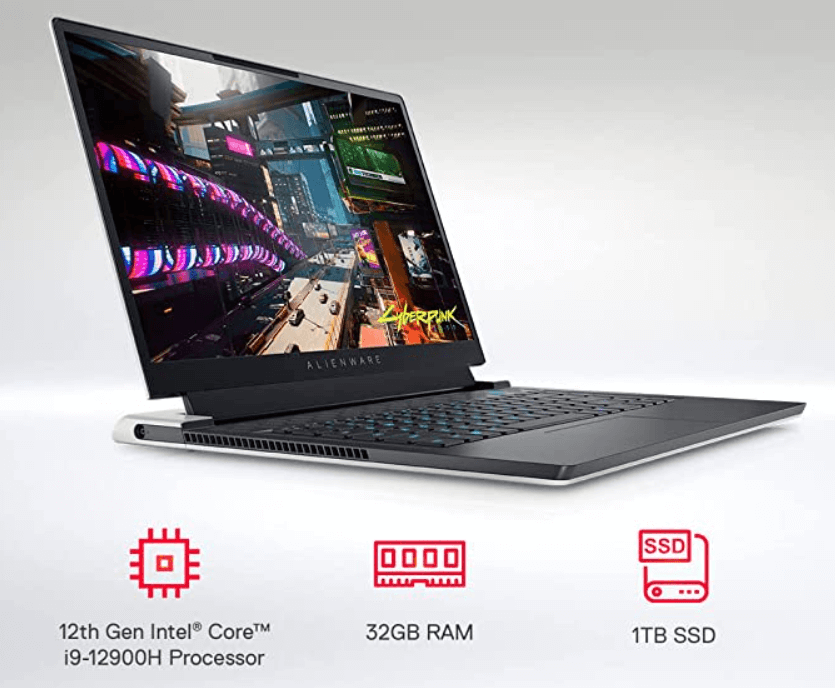 It boasts a sleek and visually striking design that sets it apart from other gaming laptops. Its angular lines and futuristic aesthetic give it a distinct and modern look. The laptop is primarily made of high-quality plastic and aluminum, making it sturdy and adding to its premium feel.
The laptop weighs around 7.7 pounds, which is heavier for a portable device, but not too cumbersome to transport. Its dimensions measure 15.3 x 12 x 1 inches, making it relatively easy to fit into a backpack or laptop bag. However, its weight and size can make it challenging to carry around for extended periods.
One of the most notable design features of this laptop is its customizable lighting. Users can personalize the keyboard, touchpad, and other components with up to 80 RGB colors to fit their preferences. The laptop also features an alien head logo on the back, which lights up in RGB colors and adds a cool and distinctive touch.
In terms of build quality, the laptop is durable and can withstand regular use. The chassis is made of sturdy materials, and the keyboard and touchpad have a solid feel. Additionally, the laptop's hinges are robust, which prevents the screen from wobbling when in use.
Also Read:- Alienware Area-51 Threadripper – In-Depth Review of the Beast
Overall, its design and build quality are impressive, and its customizable lighting features give it a unique and stylish edge. While it's not the most lightweight laptop, its durability, and solid build make it a reliable choice for gamers and power users.
Its Display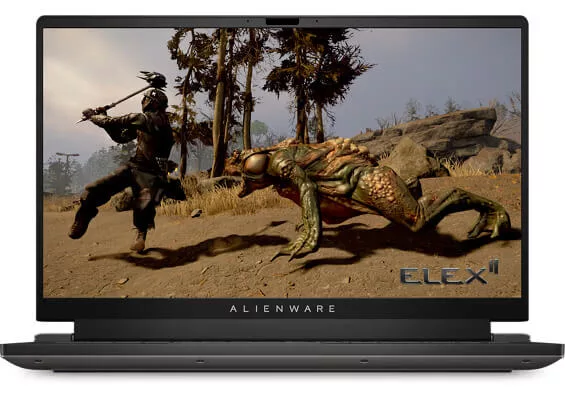 The Dell Alienware 15 R4 features a 15.6-inch display with a 1920 x 1080 pixels resolution. The screen is IPS-based and features anti-glare technology, which reduces eye strain and enhances visibility in bright environments. The laptop's display also supports Nvidia G-Sync technology, which synchronizes the screen's refresh rate with the graphics card, resulting in smooth and tear-free gaming experiences.
The display quality of the laptop is impressive, with vivid and accurate colors and sharp images. The laptop's screen has a high contrast ratio of 1200:1, which provides deep blacks and bright whites, making images and videos pop. The laptop's IPS panel also ensures wide viewing angles, allowing for comfortable viewing from multiple angles.
Regarding gaming performance, its display does not disappoint. Its fast refresh rate of 144Hz ensures that games run smoothly without lag or stutter. The G-Sync technology also contributes to a smooth and tear-free gaming experience, making it an ideal choice for serious gamers who demand high-quality visuals.
The laptop's display also supports Nvidia's Max-Q technology, which optimizes performance and reduces power consumption for improved battery life. This technology also allows the laptop to run quietly, making it an excellent choice for those who prefer a silent gaming experience.
The Performance Of The Gaming Wonder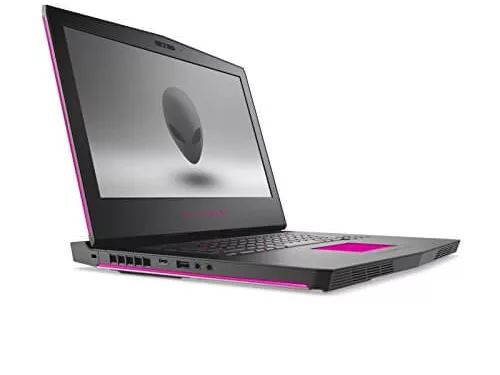 The device is a high-performance gaming laptop that boasts an impressive set of hardware components. The laptop has an Intel Core i7-8750H processor, a six-core CPU clocked at 2.2GHz, and can reach up to 4.1GHz with Turbo Boost technology. The laptop also complements an NVIDIA GeForce GTX 1070 graphics card, a powerful GPU capable of easily handling high-demand games and tasks.
The hardware configuration allows running games and applications smoothly without lag or stutter. The laptop's processor and graphics card work together seamlessly to deliver exceptional performance, and the laptop comes with 16GB of DDR4 RAM and a 256GB SSD for fast boot and load times.
To keep the laptop cool, Dell has included its Cryo-Tech v2.0 cooling technology, which uses advanced thermal management techniques to control the laptop's temperature. The laptop also supports overclocking, which allows users to push the processor and graphics card to their limits for even better performance.
Keyboard And Touchpad Of the Gaming Beast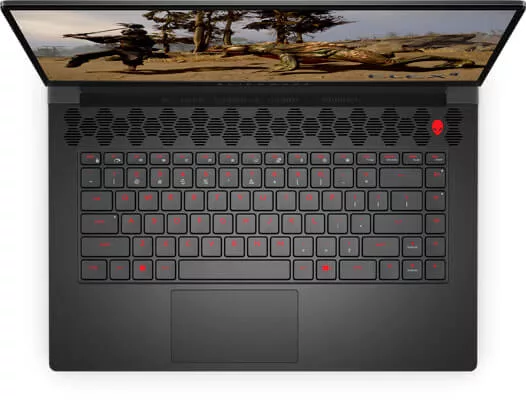 It features a full-size keyboard with customizable RGB lighting and a responsive touchpad. The keyboard is designed for gaming and features a comfortable layout with a dedicated number pad and programmable macro keys. The keys are backlit with customizable RGB lighting, allowing users to personalize the keyboard.
The touchpad is responsive and accurate, making it easy to navigate and interact with the laptop. The touchpad supports multi-touch gestures, such as two-finger scrolling and pinch-to-zoom, making it a versatile input method.
In addition to the keyboard and touchpad, the Dell Alienware 15 R4 supports other input methods, such as a touch screen or stylus. However, these features are not included by default and must be purchased separately.
Also Read:- Clevo NH70 – A Complete Gaming Laptop at Affordable Prices !!
Overall, the keyboard and touchpad on the Dell Alienware are of high quality and offer a comfortable and responsive input experience. The customizable RGB lighting and programmable macro keys add to the keyboard's appeal, while the multi-touch gestures on the touchpad make it a versatile input method. While the laptop does not come with a touch screen or stylus by default, the option to add these features is available for those who require them.
Audio And Connectivity Of the Gaming Ninja
It has impressive audio capabilities thanks to its dual front-facing speakers and a subwoofer. The laptop delivers rich and immersive audio, making it ideal for gaming, streaming, and multimedia.
Regarding connectivity, the laptop features a variety of options, including USB 3.0 and USB Type-C ports, an HDMI port, and an Ethernet port. The laptop also has Wi-Fi and Bluetooth connectivity which allows users to connect to wireless networks and devices.
Overall, it offers a range of connectivity options and impressive audio capabilities. It is a fantastic choice for gamers and multimedia enthusiasts who demand high-quality audio and versatile connectivity options.
Its Battery Performance
The battery life on the Dell Alienware 15 R4 is average for a gaming laptop, with up to 6 hours of battery life during typical use. However, the life of a battery can vary depending on usage, and heavy gaming or demanding tasks can significantly reduce battery life.
The laptop has power-saving features and options, such as switching between integrated and dedicated graphics and adjusting display brightness, which can help extend battery life. 
However, users should be prepared to keep the laptop plugged in during extended gaming sessions or other high-demand tasks. Overall, while the battery life of the laptop is not exceptional, it is in line with other gaming laptops in its class.
Price And Availability Of Dell Alienware 15 R4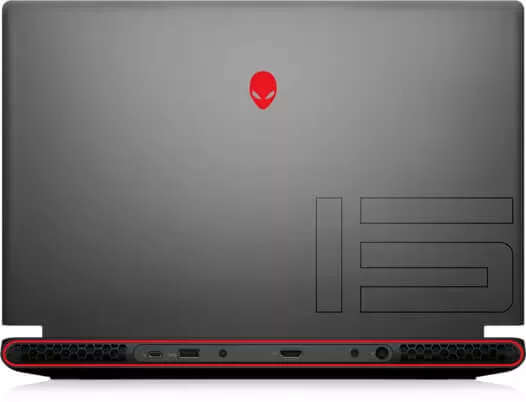 The laptop is currently available on Dell's website, starting at around $1,588 for the base model. Prices may vary depending on configuration options and sales or promotions.
Dell occasionally offers sales or promotions on the Alienware 15 R4, such as discounts or free upgrades. It is always worth checking Dell's website for the latest deals.
There are several alternative gaming laptops in the close price range including the MSI GS65 Stealth Thin, the Razer Blade Stealth Laptop, and the ASUS ROG Zephyrus S. Each of these laptops offer similar performance and features, and choosing between them may come down to personal preference and specific needs.
Final Thoughts
Overall, the Dell Alienware 15 R4 is a powerful gaming laptop with impressive performance capabilities, a sleek design, and customizable features. Its 15.6-inch display offers stunning visuals and an immersive gaming experience, while its keyboard and touchpad provide comfortable and responsive input. The laptop also offers versatile connectivity options and impressive audio capabilities.
The Alienware 15 R4 is an excellent selection for gamers and power users who require high performance and reliability from their laptops. Its powerful processor and graphics card can handle even the most demanding games and tasks. At the same time, its customizable lighting and overclocking options allow users to fine-tune their gaming experience to their liking.
If you're a serious gamer or power user needing a reliable and high-performance laptop, then this device is worth considering. Its impressive features and performance capabilities make it an excellent investment for those needing a laptop to keep up with their demands.
In conclusion, if you're in the market for a top-of-the-line gaming laptop, then this laptop is a great choice. Its impressive performance, sleek design, and customizable features offer an unbeatable combination of power and versatility. So, why not consider purchasing the Dell Alienware 15 R4 today and take your gaming experience to the next level?