When a company is growing, new needs come to light. New measures are necessary to maintain efficiency. Many companies find that internal communication becomes significantly more difficult, and it can be tricky to come up with new solutions to cope with the matter like Digital Signage.
If you are interested in learning more about Employee digital signage for the betterment of your team, you have landed on the right page. Below, we will introduce you to digital signage and we will elaborate on how it can improve internal communication in your business.
What is digital signage?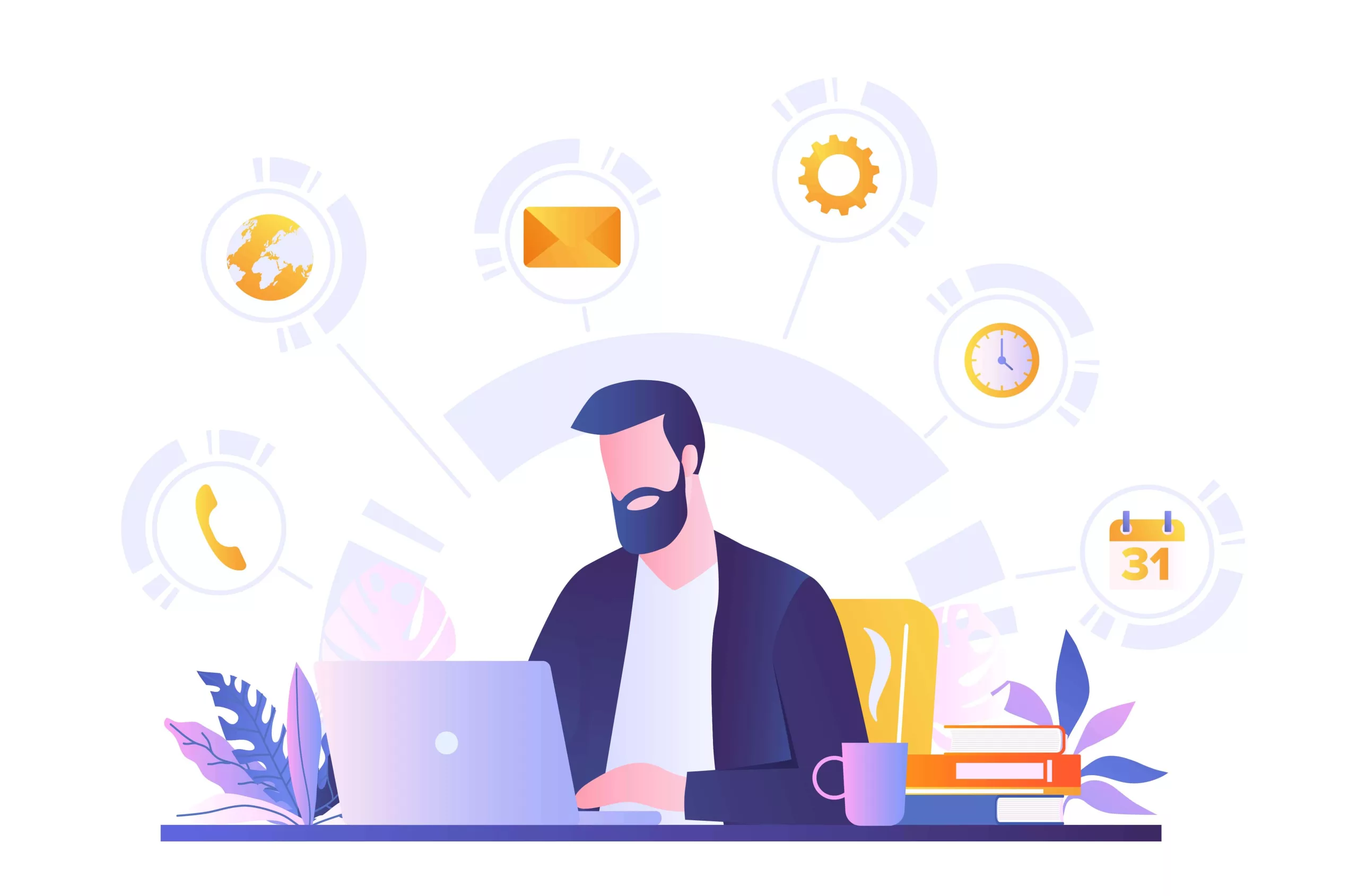 When you first hear of the concept "Digital Signage", it might sound confusing. However, it is quite simple. It is all about signs and messages – but digital ones! You may wonder how signs can help you in your business, and how it can improve communication between you and your coworkers.
When you communicate through signs. There is no doubt that your employees and your coworkers will all get the exact same message. Surely, this can be done through email – but with a sign, your message will not drown in a flood of other emails. Therefore, no one will have the excuse of not having read the message on the digital sign.
With digital signage, you are also taking sustainable measures. Of course signs can be produced and hung around in the office when a message that needs to get out among the employees. However, this is not a very sustainable way of distributing communication. With it you can programme your messages and renew them as often as you desire without wasting resources that are harmful to the environment.
Optimize Internal Communication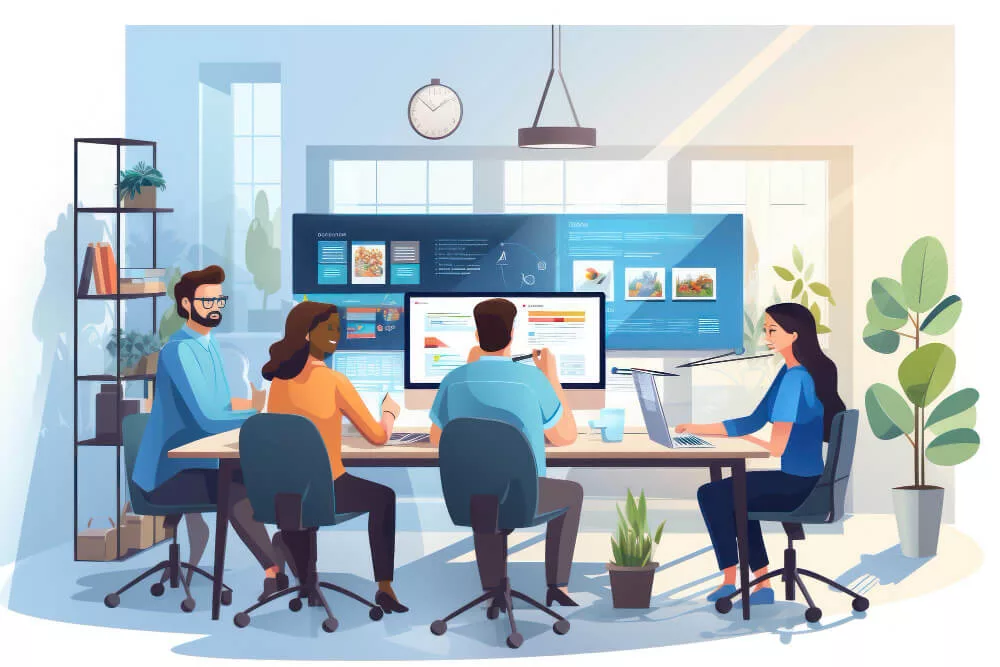 As mentioned above, your message to your employees quickly ends up in a flood of other emails. Nowadays, offices also use other chat functions in order to keep each other updated.
However, important messages also tend to be hidden among other topics of conversation! With it you do not have to worry about these matters. When you have an important message, it will be on the sign for everyone to see.
Digital signage can also function as a reminder to the people working in the office. If you have a lot of meetings, a lot of social activities or something else. You can distribute an office calendar on the sign.
Like that, everyone will be updated on a daily basis! There is no doubt that it might create a better overview over certain aspects in an office which might lead to less stress in the end.
You can also use digital signage on a more personal level. Is it someone's birthday? Show it on the digital signage! No one in the office will forget, so everyone will be able to congratulate the person who's birthday is up.
In this way, the usage of it becomes more personal, which quickly creates a more down-to-earth atmosphere in the office. This might also create employee Engagement to improve the productivity amongst your team. The possibilities with digital signage are many. Only your imagination sets the limitations!
Benefits of Digital Signage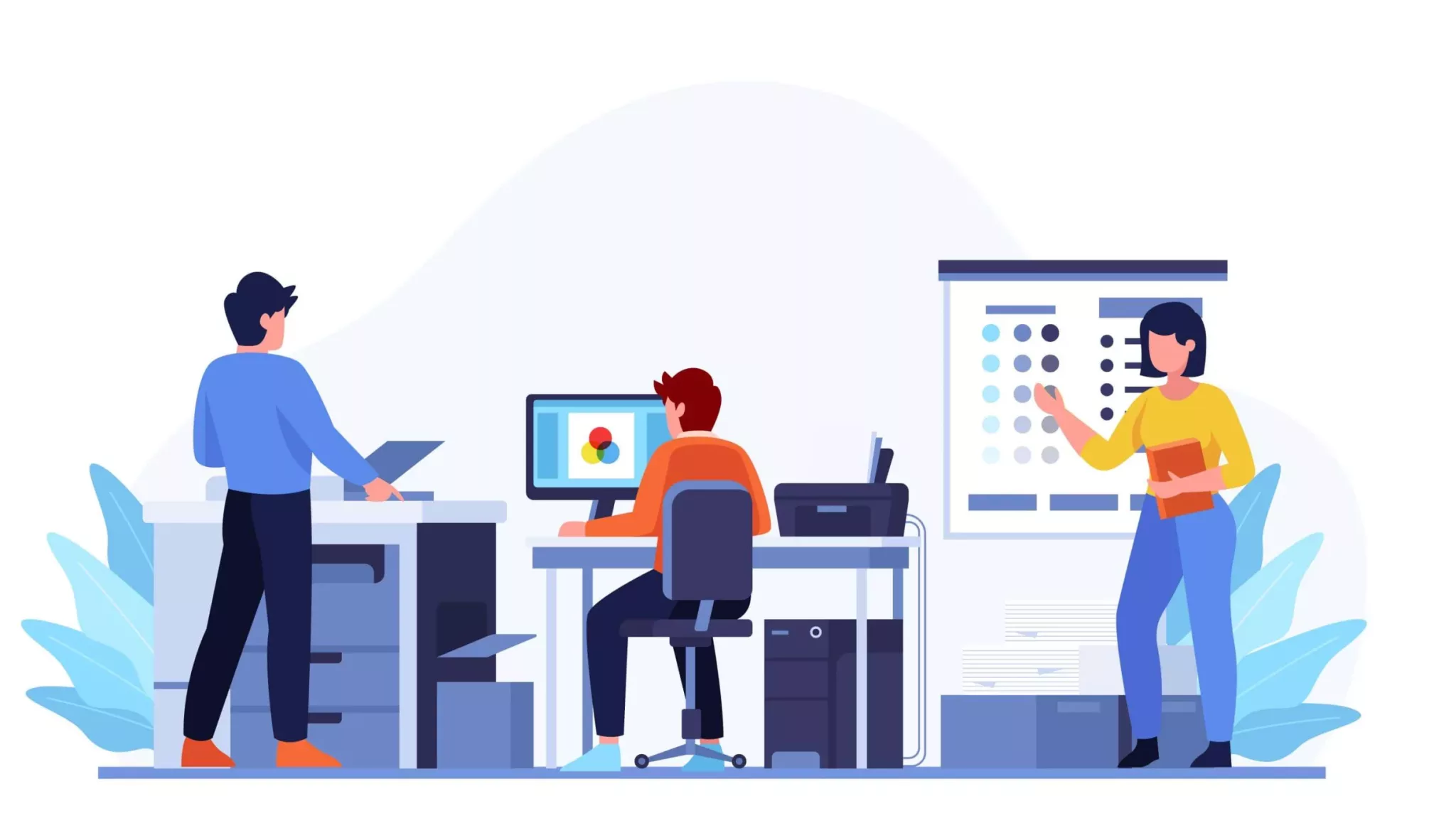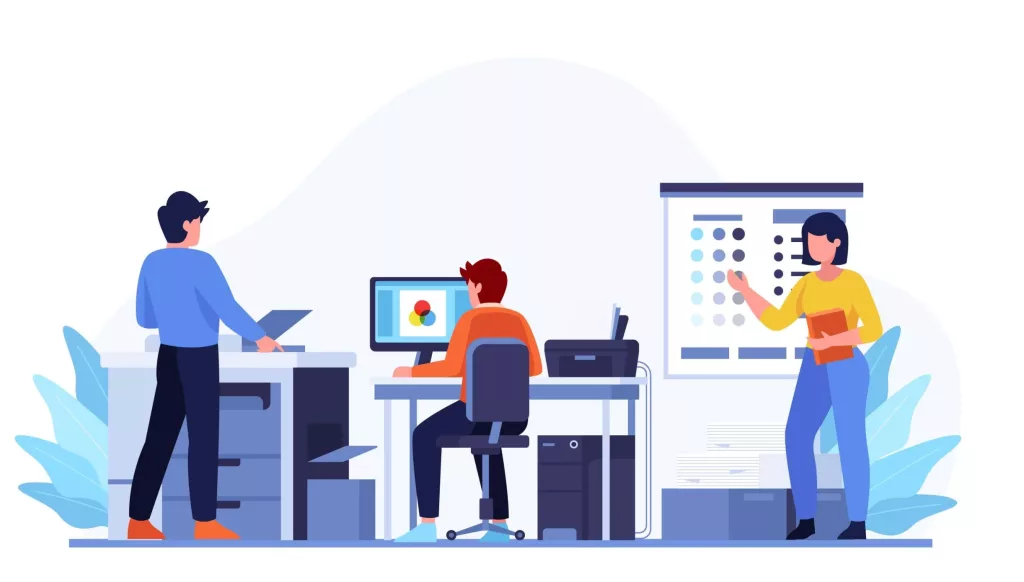 In the advanced digital world, businesses are striving to differentiate themselves from competitors. An effective method is the adoption of digital signage – electronic displays conveying information, promotions, and ads. These dynamic screens offer real-time updates, making them a potent means of targeting customers with pertinent messages through removing communication barriers at workplace.
Dynamic Content Creation: It facilitates the presentation of diverse content types – texts, images, videos, social media posts, news, and more. This dynamic content creation keeps audiences engaged and attentive.
Ease of Changing Messages: It allows swift message updates, ideal for conveying real-time information and conducting cost-effective marketing experiments.
Timely Messaging: Scheduled content delivery ensures messages stay relevant, promoting flexibility compared to traditional static signage.
Increased Attention and Retention: Dynamic content captures attention more effectively, with studies indicating higher view and recall rates for digital displays.
Sales and Impulse Purchases: Digital signage prompts spontaneous purchases through targeted messages, influencing customer decisions and upsells.
Reduced Perceived Wait Times: Displaying wait times and engaging content in waiting areas enhances customer satisfaction and reduces perceived wait times.
Enhanced Customer Experience: It informs customers about products, offers, and promotions, creating immersive shopping environments and boosting engagement.
Sustainability and Cost Reduction: Digital signage reduces paper usage, ink, and operational costs, contributing to eco-friendliness and efficiency.
Centralized Management: Centralized content management ensures consistent branding across multiple locations, simplifying control and updates.
Improved Internal Communication: It aids in efficient internal communication, recognizing employee achievements, and boosting motivation.
Conclusion
A recent study by Global Market Insights, Inc. forecasts the digital signage market to exceed $23 billion by 2023. Underscoring its potential for expanding business reach. This technology is highly customizable, enabling enterprises to craft unique campaigns that resonate with their target audience. Leveraged proficiently, digital signage becomes a potent marketing tool for heightening brand recognition and driving sales.
In conclusion, digital signage is a potent tool for effective customer communication, brand visibility, and increased profitability. As consumers rely heavily on screens for information, leveraging this trend empowers businesses to stand out in competitive markets.