You find yourself amid a pivotal project, with time quickly slipping away. There's an air of anticipation, but there's a snag! A big problem has popped up, and it's different from the coffee machine on the fritz. It's a communication hiccup – a hurdle often overlooked but can cause a mighty fine mess. Well, then, buckle up! We're about to embark on a journey, delving into the nuts and bolts of 'Overcoming Communication Barriers in the Workplace: Tips and Strategies.'
Is that a scenario you've found yourself in? Are the wheels of productivity often gummed up by misunderstandings, misinterpretations, or just plain silence?
It's not exactly breaking news that solid communication is the lifeblood of any successful organization. But, let's face it, we've all had those days where it feels like we're speaking different languages. We're not talking about the joy of multilingualism here. Instead, we're knee-deep in the quagmire of workplace communication barriers – "It's frustrating."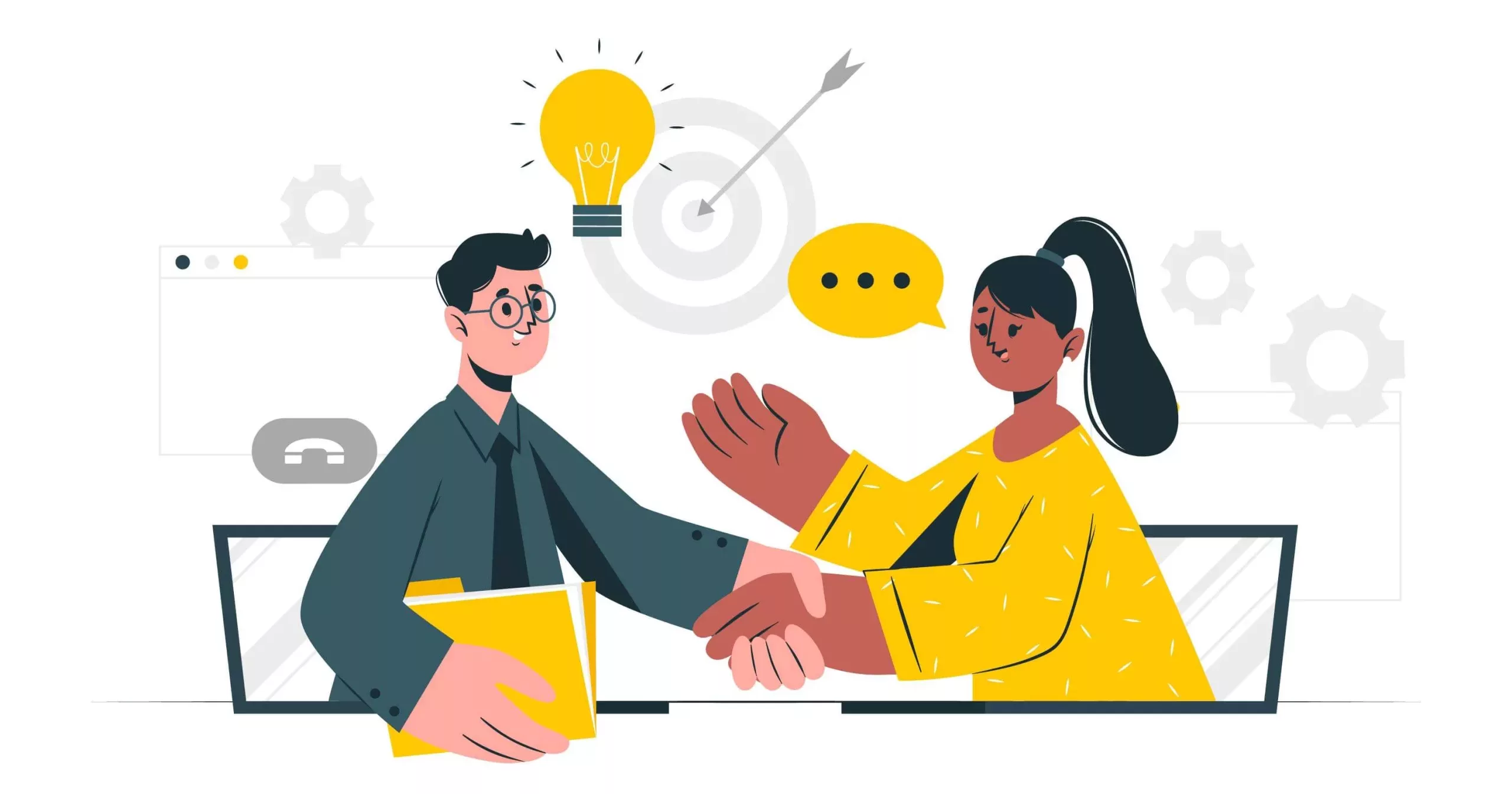 Hang in there! Don't give up just yet! Overcoming communication barriers in the workplace is possible. It's a way that can lead to a more harmonious, productive, and innovative work environment.
Learn practical tips and effective strategies to overcome obstacles and keep communication flowing smoothly. Welcome aboard! Before we embark on our adventure, please ensure your seatbelt is securely fastened. Get ready to explore every inch of our journey with enthusiasm and curiosity!
The Communication Conundrum: What's the Big Deal?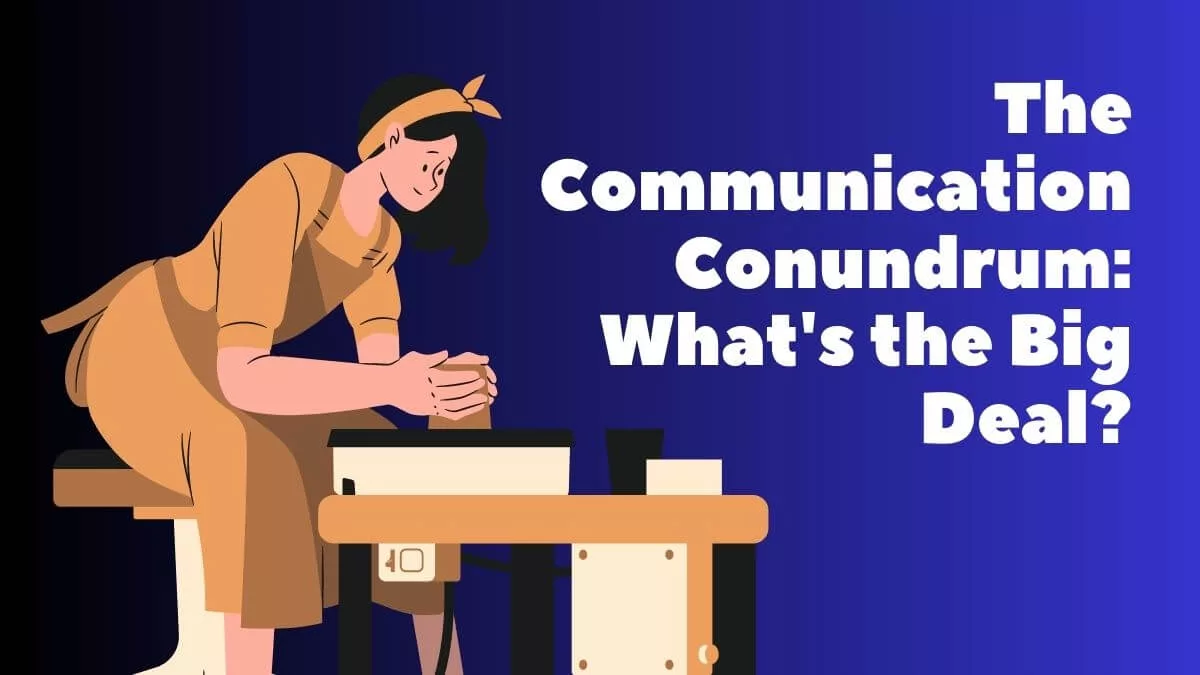 Before we set sail on this voyage of discovery, let's take a quick pit stop to understand why communication is such a big cheese in the corporate world.
The Domino Effect of Dysfunctional Dialogue
When communication in the workplace hits a roadblock, it's not just the immediate conversation that suffers. Just like a chain reaction, a single misunderstanding can cause a series of confusion that results in:
Misaligned goals: The left hand doesn't know what the right hand is doing, and your team pulls in different directions before you know it.
Drop in morale: Employees feel undervalued and unheard, causing a dip in motivation.
Decreased productivity: Time and energy could be better spent resolving misunderstandings than focusing on the task.
Hurdling the Barriers: Identifying the Culprits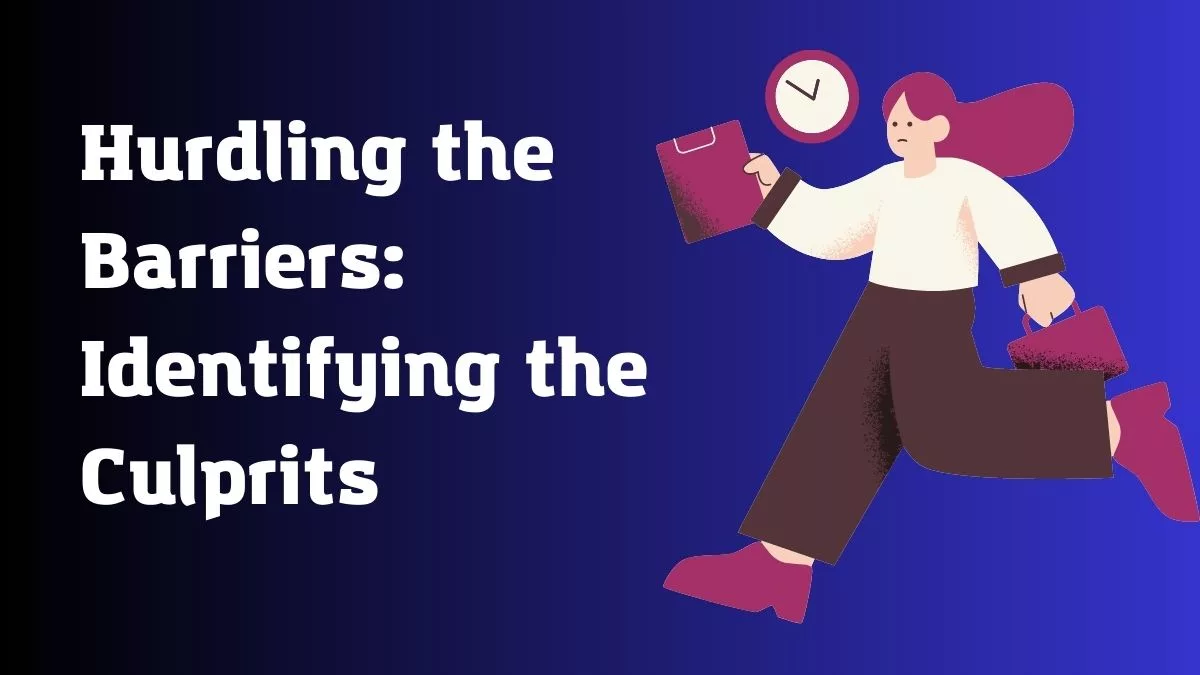 Before we can go about overcoming communication barriers in the workplace, we've got to know what we're up against. Here's a quick rundown:
Language Barriers: Let's not beat around the bush – it will be bumpy if we don't speak the same language.
Cultural Differences: Not just a matter of 'you say tomato, I say tomato', but the whole shebang of attitudes, beliefs, and behaviors that can cause a right old mix-up.
Technological Hitches: We've all been there – frozen screens during video calls, misinterpreted emails, and the classic "Can you hear me now?" on repeat.
Physical Separation: Remote working has perks, but communication can be as challenging as herding cats.
Hierarchical Hang-ups: Sometimes, it's not what you say but who's saying it that makes all the difference.
Now we've got our culprits in a lineup, let's take a gander at how we can start overcoming communication barriers in the workplace.
Embracing Cultural Differences
Diversity is the spice of life; nowhere is this more accurate than in the workplace. Here's how we can celebrate those differences rather than letting them become barriers:
Cultural Awareness Training: "An ounce of prevention is worth a pound of cure". The same goes for potential misunderstandings arising from cultural differences.
Inclusive Policies: Make sure everyone feels valued and included, no matter where they're from or their cultural background.
Open Dialogue: Encourage team members to share their cultural experiences and perspectives. It's a win-win situation – we all learn something new and build stronger connections.
Bridging the Language Divide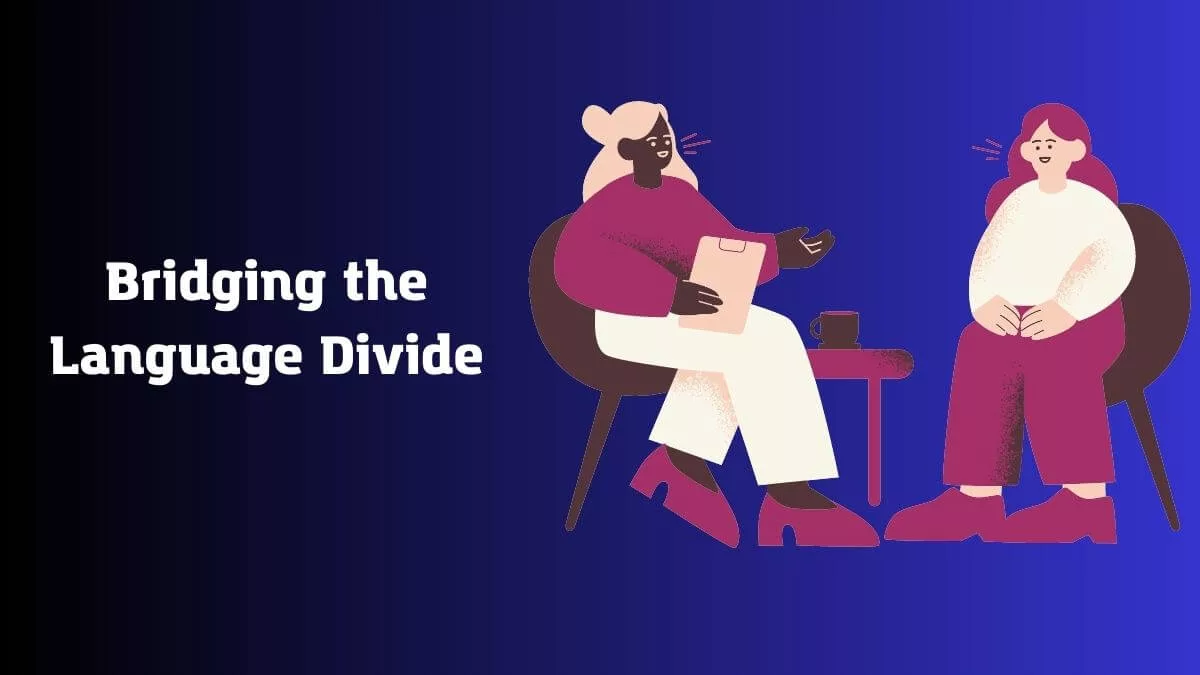 This one's a no-brainer – we've got to get everyone on the same page, linguistically speaking. Here are a few methods to accomplish that:
Language Training: Give team members a chance to improve their language skills. You can always have a little knowledge.
Translation Tools: From handy apps to professional services, there's a world of resources to help make the language less of a stumbling block.
Simplified Communication: When in doubt, keep it simple. I'd appreciate your providing a more straightforward explanation without using complicated terminology.
Communication Barriers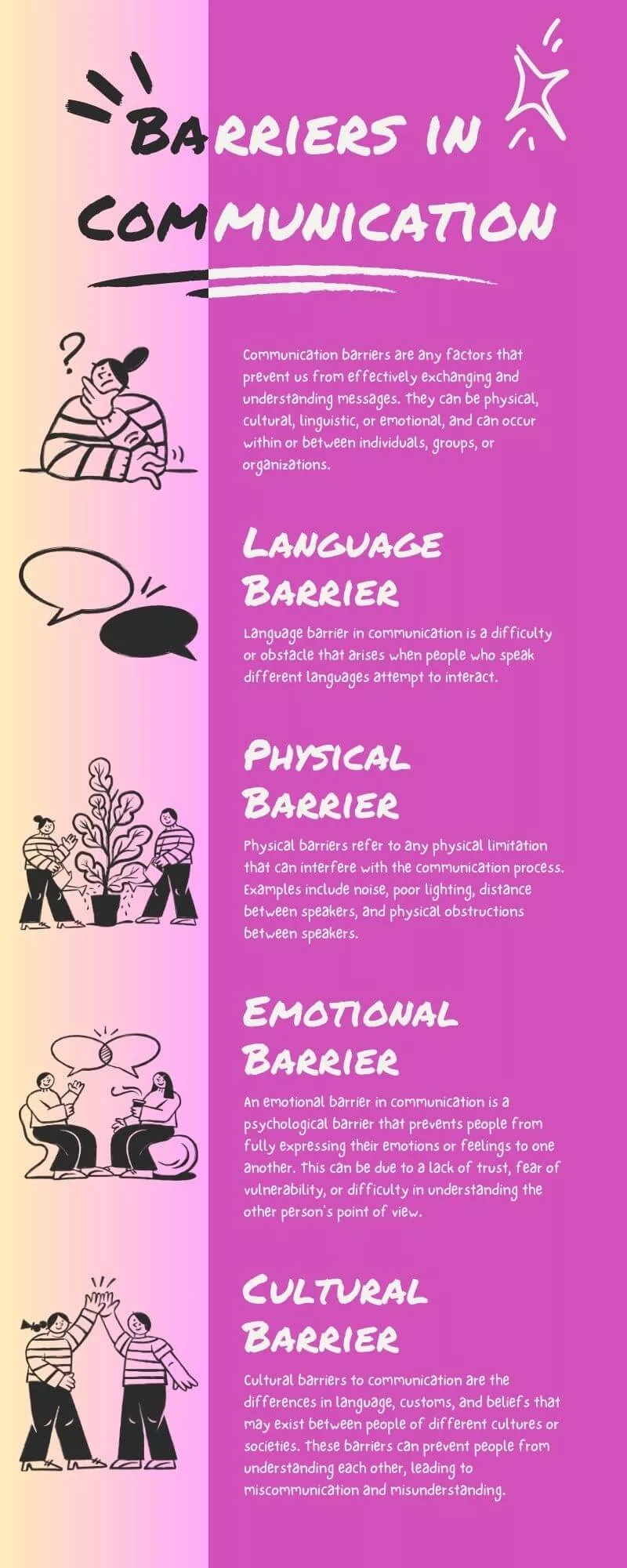 In the fight against communication barriers. Here are a couple of tips:
Tech Training: Stay ahead by offering regular training sessions on the latest communication tools.
IT Support: Having a tech expert with knowledge readily available is crucial in case of any technical issues.
Choosing the Right Tools: Not all communication tools are created equal. Pick the ones that best suit your team's needs and capabilities.
Navigating Physical Separation
With remote work or part-time jobs at home becoming a permanent feature in many workplaces, there are communication obstacles that we must address. Let's explore ways to overcome these challenges.
Regular Check-ins: Out of sight doesn't have to mean out of mind. Regular check-ins help maintain a sense of connection and catch potential issues before they blow up.
Virtual Team Building: Who says you can't have fun just because you're not in the same room? Virtual team-building activities can strengthen bonds and improve communication.
Clear Expectations: Clear, concise expectations leave no room for misunderstanding and ensure everyone's on the same page.
Managing Hierarchical Hang-ups
Power dynamics can throw a spanner in the works regarding open communication. Here's how to keep things flowing:
Open Door Policy: Encourage a culture where everyone feels comfortable voicing their thoughts, regardless of their position in the hierarchy.
Transparent Communication: Keep everyone in the loop. When decisions are made and information is shared freely, trust is built, and communication improves.
Respectful Listening: Everyone has a voice, and every voice matters. Encouraging a work environment where active and respectful listening is valued can significantly improve communication in the workplace.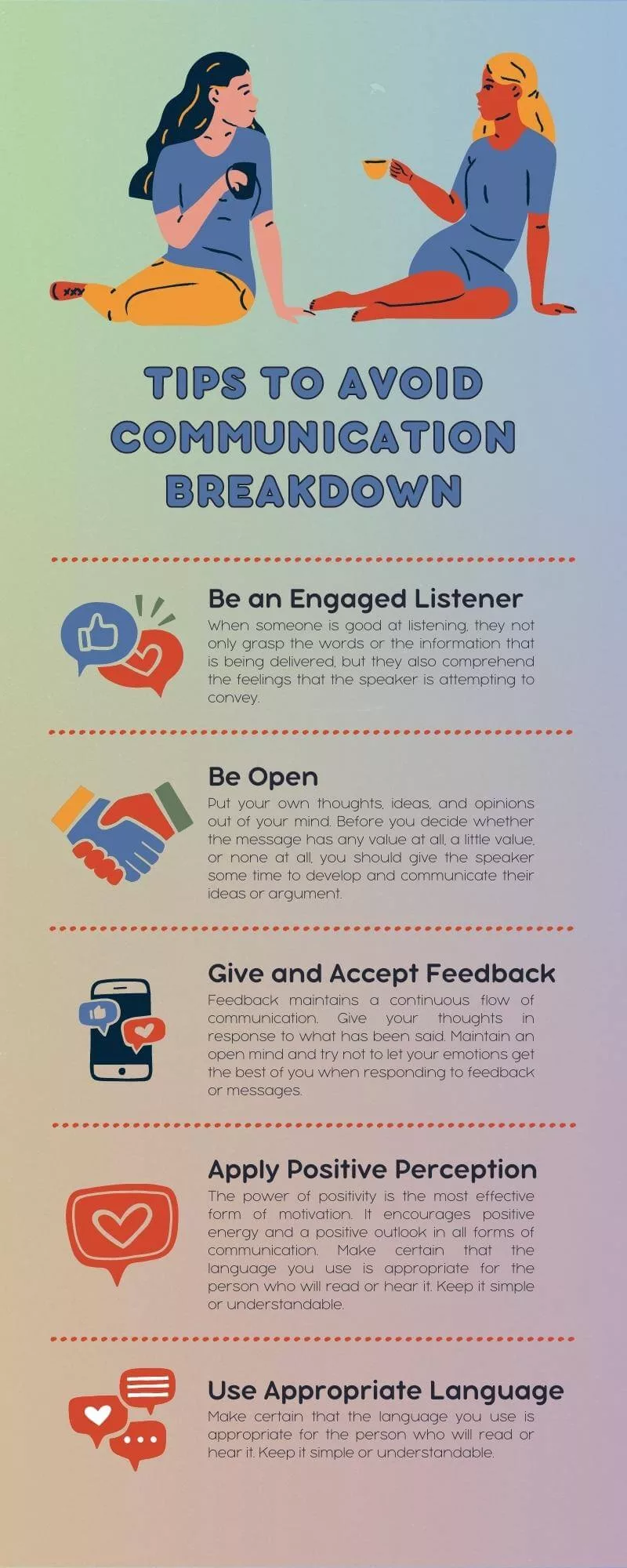 FAQs: Dousing the Flames of Doubt
Q1: What is the most significant communication barrier in the workplace?
The biggest obstacle can vary based on the specific dynamics of your workplace. However, commonly, it tends to be a need for more openness and transparency.
Q2: Can technology help overcome communication barriers in the workplace?
Absolutely! From video conferencing tools to instant messaging apps, technology can help bridge the gap – as long as it's used wisely and effectively.
Q3: How can remote teams overcome communication barriers?
Remote teams can overcome communication barriers by regular video conferencing, utilizing collaboration tools, and scheduling regular check-ins to ensure everyone is aligned and connected.
Q4. Why is overcoming communication barriers in the workplace so important?
Let's put it this way – effective communication is the glue that holds an organization together. Without it, productivity dips, misunderstandings run rife, and morale dips.
Q5. What's the first step in overcoming communication barriers?
The initial step is to acknowledge the issue at hand. After pinpointing the obstacles hindering your progress, you can devise plans to overcome them.
Conclusion
Overcoming communication barriers in the workplace might feel like climbing a mountain. But remember, every journey starts with a single step. There's a strategy to tackle it, whether it's language barriers, cultural differences, technological hitches, physical separation, or hierarchical hang-ups.
Feel free to get involved and engage in communication. Remember, communication is a two-way process. The more effort we invest in it, the more benefits we reap. Let's strive for clear, effective, and transparent communication in our professional environments!
With the right strategies, a dash of patience, and a sprinkle of understanding, a journey can lead to a vibrant, productive workplace where ideas flow like a river, and every voice is heard.
So, are you ready to set sail and navigate the choppy waters of workplace communication? With these tips and strategies in your toolkit, you're well on your way to overcoming communication barriers in the workplace, fostering a culture of clarity, and boosting productivity to new heights. Let's get the conversation started!