One of the most renowned medical practitioners in America, Dr. Ildaura Murillo Rohde, is rightly called the pioneer for Hispanic nurses in the country. According to a study in 2017 by the Department of Health and Human Services, Latinos make up 5.7% of registered nurses in the United States.
She started her career with a nursing degree but ended up becoming the first Hispanic to get a doctorate from New York University.
If you are a fan and want to celebrate her achievements, this blog is for you. Take a look at her journey – right from her birth to her death.
What is Dr. Ildaura Murillo Rohde's
Age?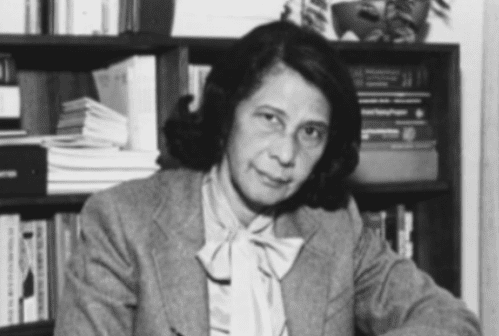 Dr. Rohde was born on September 6 in 1920 and her birthplace was Panama. However, she moved to the United States when she was 25 years and spent most of her life in America. 
As per this information, she would have been 102 years old today. But unfortunately, she breathed her last on Sept. 5, 2010, in Panama. We shall talk more about her death but first, let us look at her early life.
Her Early Life & Family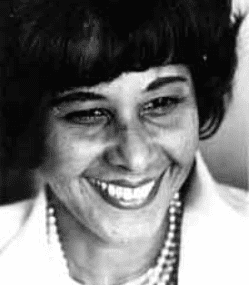 As discussed before, Dr.Rohde was born in Panama. She was a competent medical professional who worked hard to bring change to her community. 
Dr.Rohde was Hispanic, and after coming to the United States, she enrolled in a nursing program. However, she did not find many people who shared the same background as her in the medical field. 
Moreover, she was shocked to see the absence of Hispanic academicians while studying. It prompted her to learn more and set an example. 
Coming to Dr. Ildaura's family, not much has been revealed. The names of her parents, as well as her siblings, are undisclosed. 
Beginning of Her Career
Dr.Rohde enrolled at the Medical and Surgical Hospital School of Nursing in 1948 to earn a nursing diploma. She finished her degree and started working as a nurse in San Antonio, Texas.
However, she discovered a scarcity of Hispanic nurses to assist the population, which is mentioned in her report for NAHN. While this incident gave her a reality check, it did not stop her from pursuing her education. 
Dr. Murillo- Rohde received a degree in psychiatric mental health nursing from Columbia University in 1953.
She began working with Korean War veterans from Puerto Rico at Bellevue Psychiatric Hospital. After being hired by the psychiatric division of Wayne County General Hospital in Michigan, she returned to New York to launch the first psychiatric division of Elmhurst General Hospital in Queens.
Dr. Rohde wanted to quench her thirst for knowledge. Therefore, she joined New York University to obtain a master's and a Ph.D. In 1971, she made history by becoming the first Hispanic nurse to receive a Ph.D.
Her dissertation was on interpersonal compatibility between Puerto Rican mothers and sons.
"The NYAM Center for History tells us that Dr.Rohde was a renowned expert in psychotherapy, marriage, and family therapy when she served as Dean of the College of Nursing at SUNY Downstate Medical Center," according to their website.
As a federal grant reviewer in Washington, D.C., she discovered a shortage of Hispanic nurses who could advise policymakers on the healthcare needs of Hispanic communities. 
Her Accomplishments
Dr. Murillo- Rohde served in many leadership positions throughout her career. This included the Associate Dean of the School of Nursing (University of Washington) and Dean and Professor Emeritus of Nursing (New York School of Nursing).
Talking about her other accomplishments, Dr. Ildaura Murillo-Rohde was named the permanent representative of UNICEF. In addition, she served as a psychiatric consultant to the Guatemalan government (appointed by the WHO). 
Besides, she was named a Living Legend by the American Academy of Nursing and was celebrated by Google Doodle in 2021, where she was honored.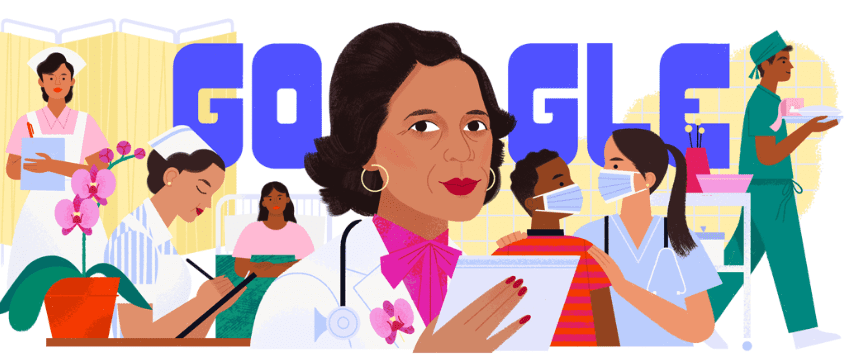 It showcased Dr. Murillo Rohde in a hospital setting, wearing a white coat and holding a notepad. Moreover, it was created by Loris Lora, a Latina illustrator who is highly influenced by the minority communities in the United States of America. 
Dr.Rohde authored several publications throughout the course of her career, which helped advance the body of knowledge on Hispanic culture.
Some of her few studies and articles include Family Life Among Mainland Puerto Ricans in New York City Slums (1976) and Chicano Aging and Mental Health (1983).
Her Husband?
We have discussed how Dr.Rohde was named the Living Legend of the American Academy of Nursing in 1994. 
However, if we talk about her marriage and personal life, the details about Ildaura's husband are not available online. 
Since her services as a caregiver and instructor in the nursing and medical fields are commendable, we believe she cared the same way about her family. 
Her Children 
Like her husband, Dr. Murillo Rohde has not revealed anything about her children. Even though her family has mainly shied away from the spotlight, we believe they must have been quite proud of her achievements and everything she accomplished for her community.
When Did she Die?
Dr.Rohde breathed her last in Panama at 89 years, even more than Joanne Rhue Harrison. But the precise reason hasn't been made public. Dr. Murillo- Rohde passed away just one day before turning 90 on September 6, 2010. 
Dr.Rohde continues to be regarded as a nursing industry pioneer. In her honor, the National Association of Hispanic Nurses (NAHN) offers a scholarship and an award for academic distinction.
The Establishment of NAHN
As discussed before, Dr. Ildaura Murillo Rohde worked hard for the betterment of the Hispanic community. Moreover, she wanted them to show up and represent themselves worldwide, especially in the United States of America.
Even though she was shocked to see how Hispanic people were nowhere near the nursing field. She continued encouraging her people to get into the medical profession. For the same reason, Dr.Rohde proposed to set up the Hispanic Nurses Caucus in 1974. 
However, her idea was rejected. In 1976, she set up the National Association of Spanish-Speaking Spanish-Surnamed Nurses and served as its first president. The organization's name was changed three years later to the National Association of Hispanic Nurses.
Her Net Worth
Dr. Ildaura's net worth reportedly ranges from $1 million to $5 million. However, there have only been speculations about how much she has earned throughout her career. 
As one of the renowned medical professionals in the United States of America, we can conclude that she made quite a fortune and lived a very stable life. 
Conclusion
Dr. Ildaura Murillo Rohde was the driving force behind NAHN. She successfully dedicated her life to the upliftment of her people like some of the world's greatest scientists. We hope this blog inspires you to do better for the people around you!