You must be wondering What is the Eehhaaa app? It credits money to the user's bank account just by showing them advertisements. What is making this application super popular in all corners of the world? 
At first, it seemed like a happy, cheery sound that we heard or said to express excitement. Well! There are a lot of questions that come across our minds when we hear about it. 
Through this post, you will explore all the earnings possibilities under this application and how it tempts people to download it.
What is EEHHAAA?
EEHHAAA is an advertising application where people can earn money only by watching advertisements from anywhere around the globe.
This web-based platform is a great opportunity to earn more by viewing as many ads as possible. You can enter this platform through eehhaaa.com.
This application is also available on the Play Store with the name EEHHAAA Limited – JAA LifeStyle. It is registered under the platform JAA Lifestyle and originated in Dublin, Ireland.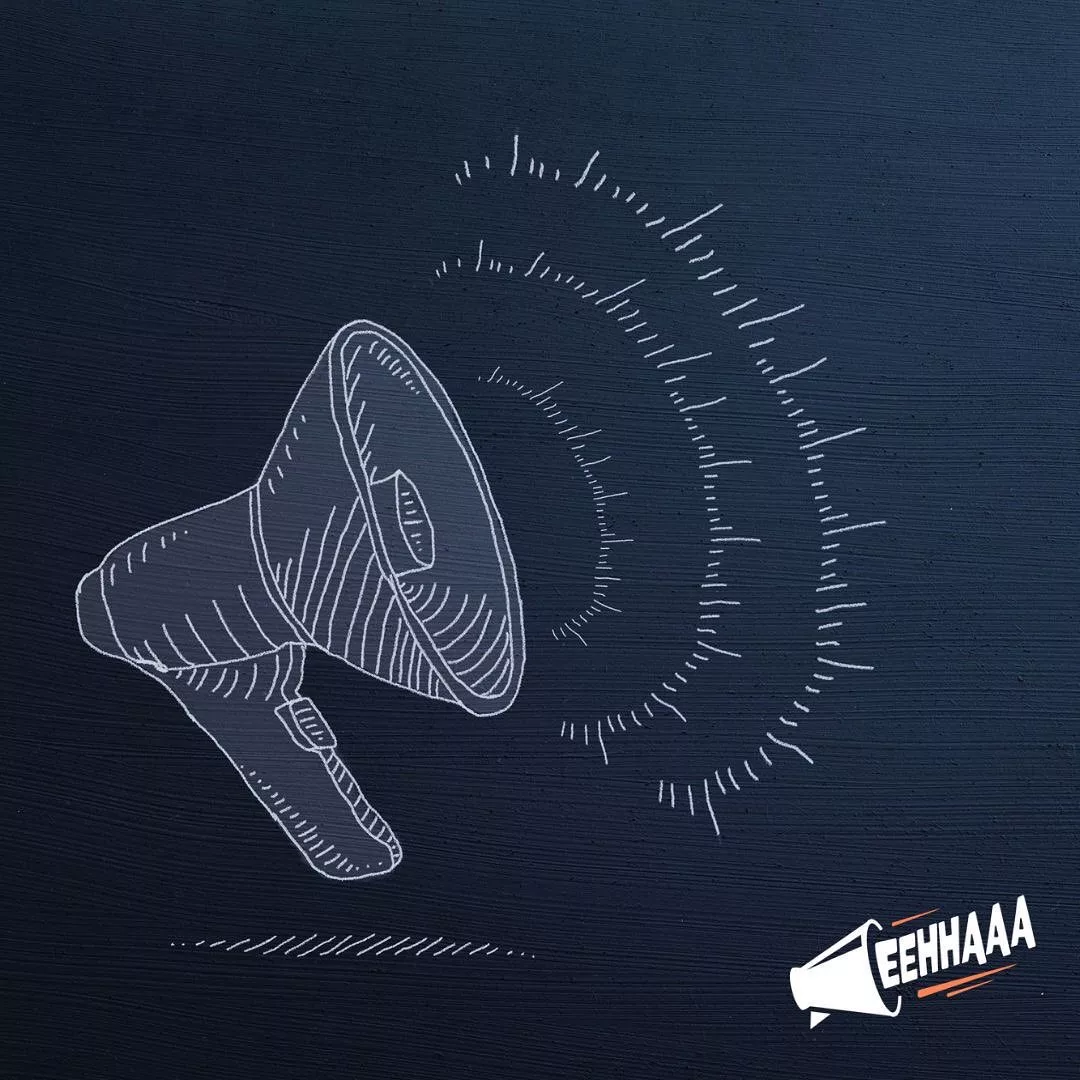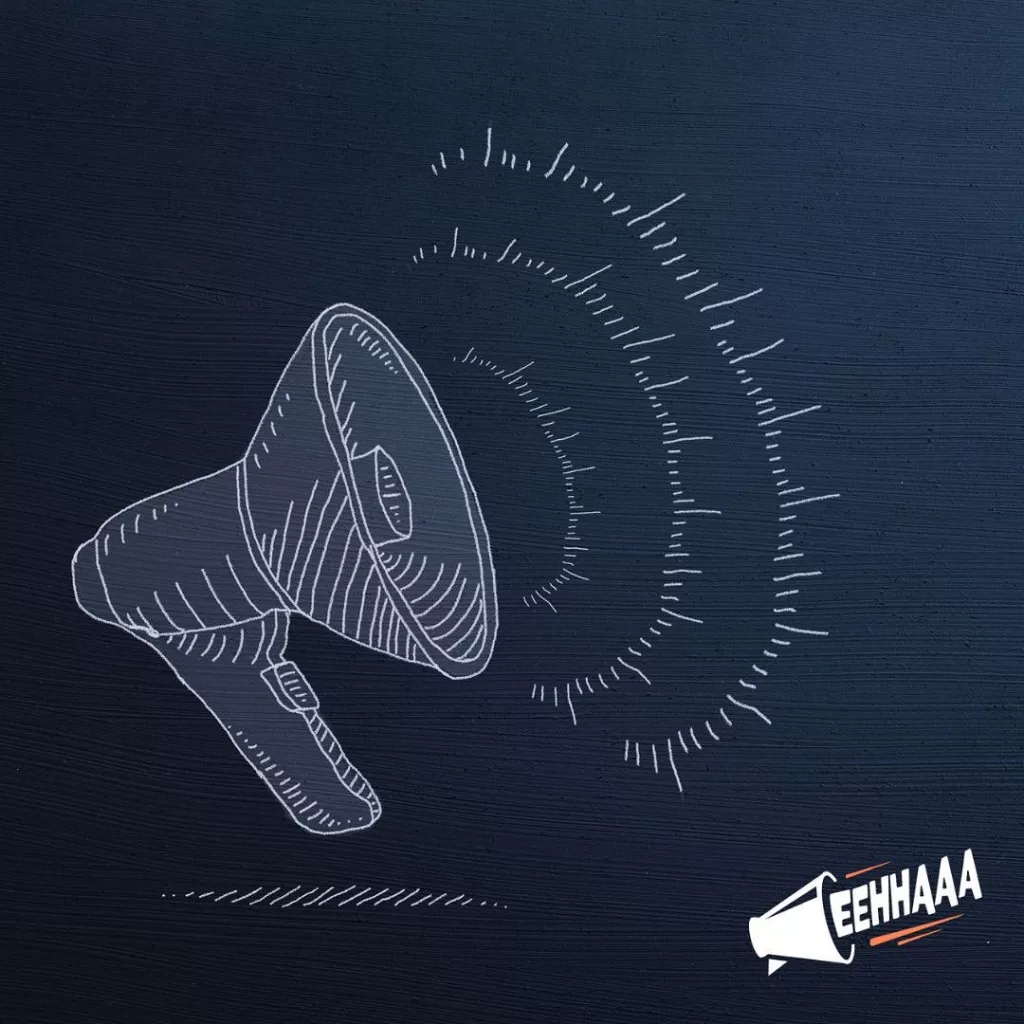 This platform offers a fixed amount of money for viewing advertisements. You can also refer to this to your family and friends to earn easily only by watching advertisements. 
Moreover, you will also get referral money when your referred audience watches the advertisements. You will receive the same amount your referred person will receive on viewing the advertisements on the platform.
The main agenda of this application is to promote advertising to the audience and make it favorable for them to earn only by seeing the ads. It shares a certain amount with the one who watches the video.
You do not have to face any hassle in order to watch the ads, but you can see them anywhere you want just by logging in to your account.
How can I register or enter the Eehhaaa world?
To register for this online advertisement viewing platform, you have to follow the below-mentioned steps.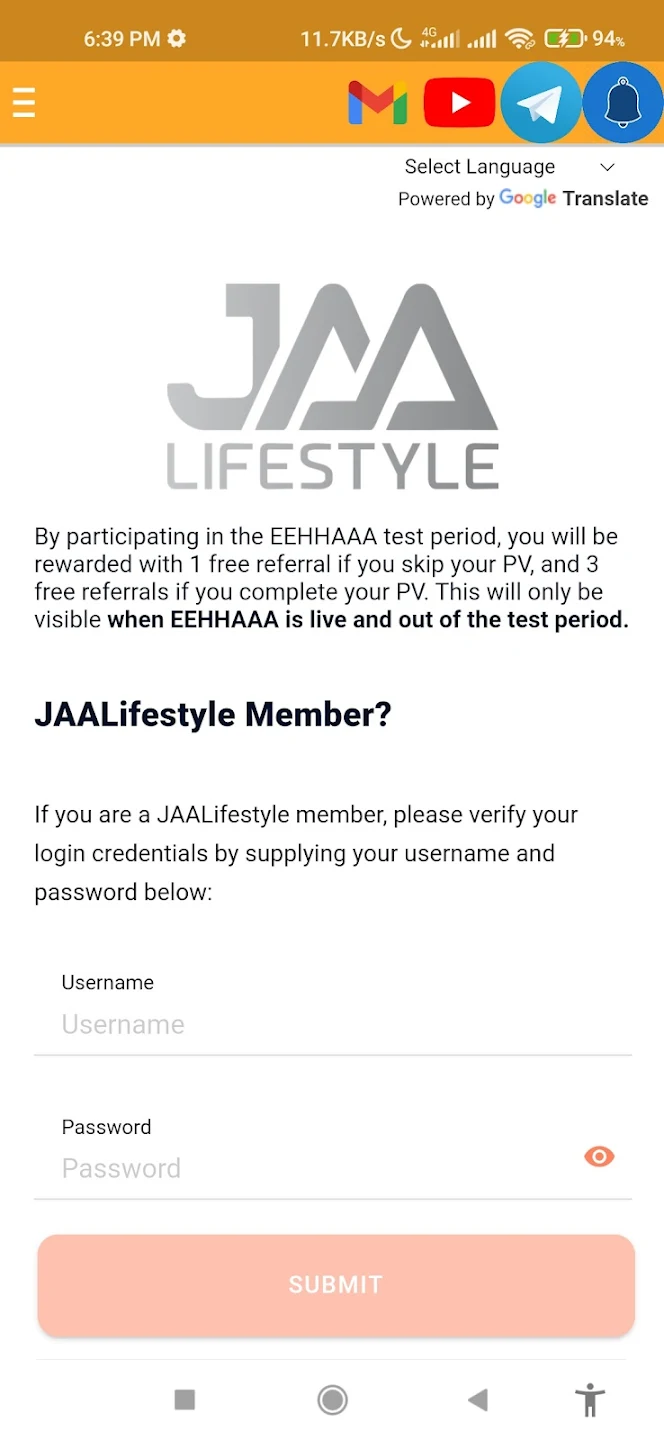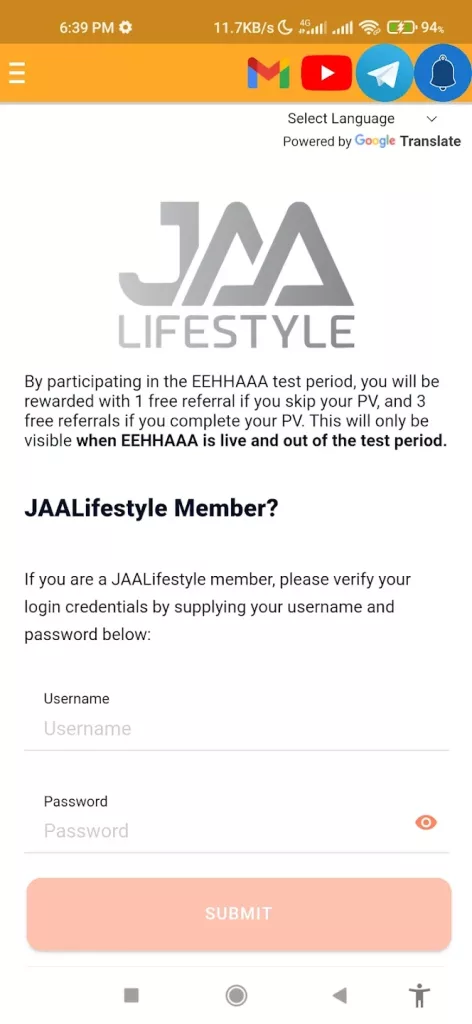 Add your full name and username that you wish to set up for your account.

Then you will also get the Sponsor's username mentioned automatically while signing up for the platform.

Further, enter your email and choose the country, phone number, date of birth, and password.

Later, you have to tick two boxes mentioning Terms & Conditions and Privacy Policy.

After filling in every step, you can select the signup button for this application.
Methods to earn money from this application
There are particular methods listed on this platform through which you can earn well in a month. Initially, you will find a type of income into three parts for which a set target is given to the user in order to earn from this platform.
These targets include adding users as members and, further, to earn from referring the application, it is mandatory to take the subscription.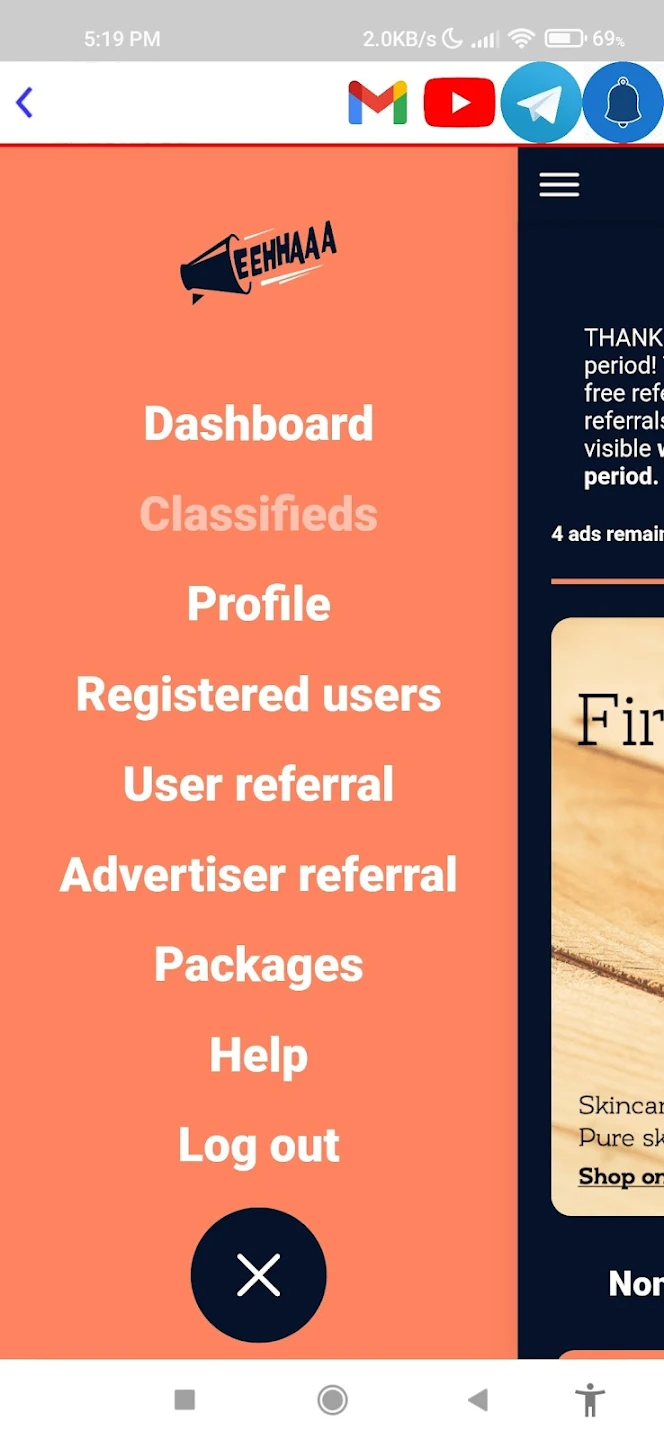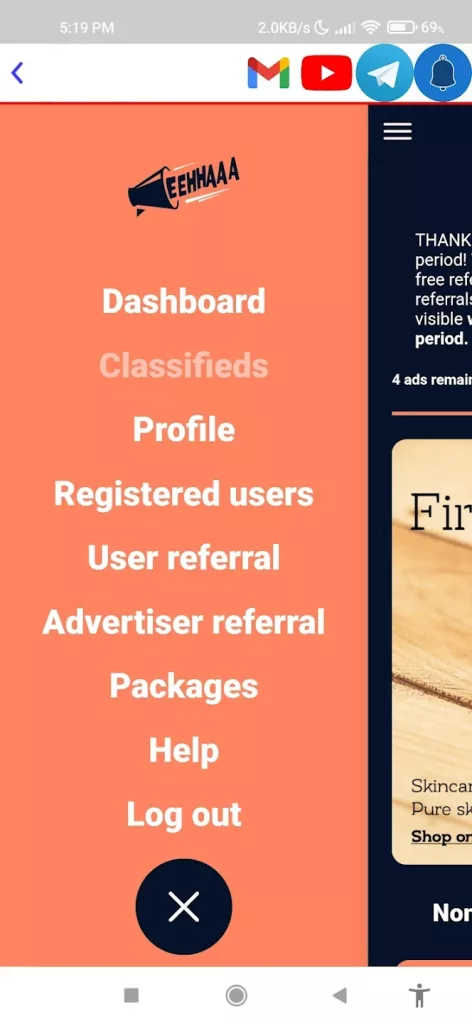 Free Future Share Income, Free Ad View Income, and Subscription Based Monthly Term Income are the three types of methods through which one can earn from this application.
The platform provides up to 60 ads per day to the user. If you introduce the advertiser to the platform, then you can earn from this contribution as well. You will receive 10% of the commission from the amount the advertiser is paying to the platform.
Final Verdict – Real or Fake
Overall, there are also ample conditions and rules to this ad viewing platform. The company has laid down strict policies that one must go through well to face any losses.
Initially launched in 2021, the company has set up a strong base and advertising for this platform. While many people are claiming that they earn from this platform, it is always recommended to check out every angle before paying for a subscription. 
Whether this platform seems real, sometimes the negligence of the user leads to losses as they do not prefer to go through the terms and rules well. It is a completely different application, unlike any other widely used social media application, therefore, users need to be careful before subscribing to the platform.
However, the Facebook account @RealEehhaaa and Instagram account @realeehhaaa of this advertising company already have thousands of followers, which shows that many people consider this platform a trustworthy and reliable source of earnings.
Hopefully, this information will give you some basic details about this application. Ultimately, whether you want to move forward with this application or not is your choice. Good Luck!