Erin Odenkirk is famous among netizens as the daughter of Bob Odenkirk and Naomi Yomtov. She has parted away from the profession of her parents and is trying to establish herself as an illustrator. Like many celebrity kids such as Jasper Breckenridge Johnson, she is making her career in a field other than acting. 
Let's know more about the youngest child of Bob Odenkirk in this article below.
Who is Erin Odenkirk?
Erin is famous for being a celebrity kid. Naomi and Bob, the famous silver screen celebrities, welcomed their youngest kid on 24th November 2000. She is trying to pursue her career as a writer, illustrator, and multimedia artist, unlike her parents.
Let us know a bit more about this 22 years old celebrity kid.
Full Name

Erin Odenkirk 

Parents 

Father: Bob Odenkirk

Mother: Naomi Yomtov

Siblings 

Nate Odenkirk 

Age

22 years as of 2023

Date of Birth 

24th November 2000

Place of Birth 

USA 

Nationality 

American 

Gender 

Female 

Zodiac 

Sagittarius 

Ethnicity 

White

Education 

Pratt. Institute 

Occupation 

Illustrator, Writer, Multimedia Artist 

Famous As 

Daughter of Bob Odenkirk 

Religion 

Christianity 
Her Education
Bob Odenkirk's younger daughter is pursuing her studies at Pratt Institute in Brooklyn, New York. She is pursuing a Bachelor of Arts Degree in Critical and Visual Studies with a double minor in psychology and Sustainability.
Her Career
This multi-talented young artist is blooming in her career as a multimedia artist, illustrator, and writer. She even worked as an illustrator in a children's book written by her father, which was titled Zilot & Other Important Rhymes, under the Little Brown imprint.
Besides this, she has also illustrated in a magazine named The Inquirer Magazine. Her illustration has also been credited in Nate's article titled 'To New York, With Love, The Seuss/Silverstein Correspondences.'
Her Family Life
Robert Odenkirk, aka Bob, is a famous actor in Hollywood as a producer and director, especially for acting in web series like Breaking Bad and Better Call Saul. This multi-talented married the producer Naomi Yomtov in 1997. Her dad is the son of Walter and Barbara Odenkirk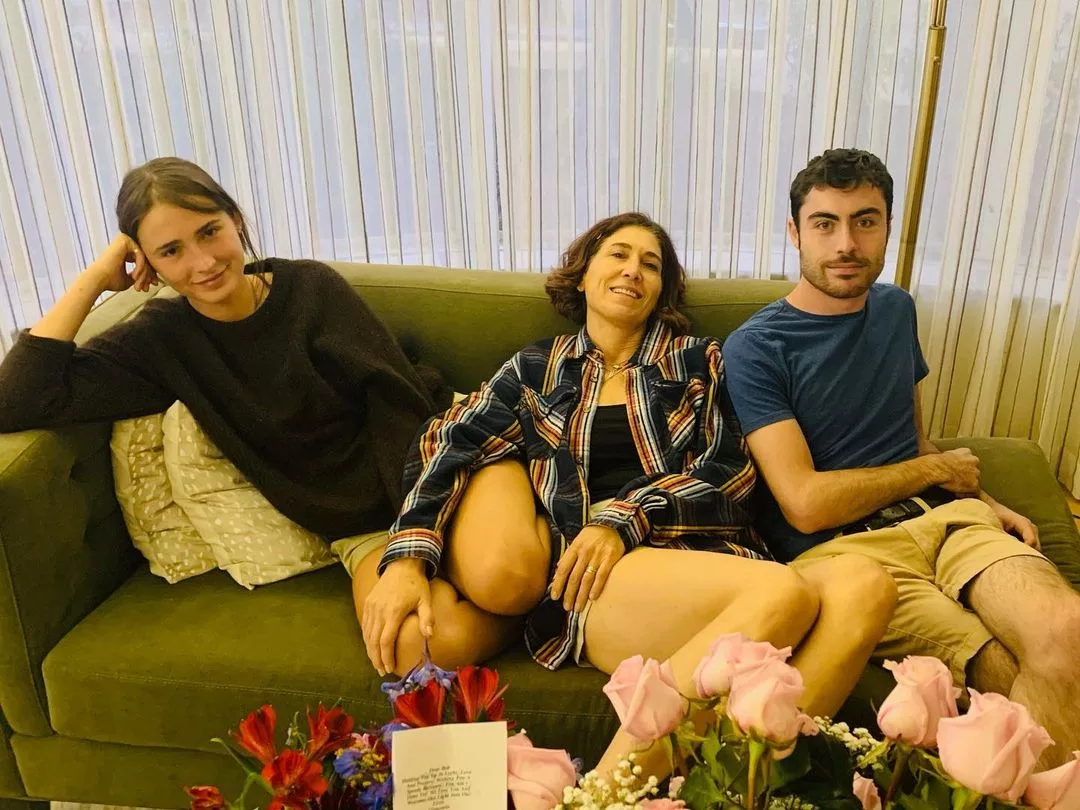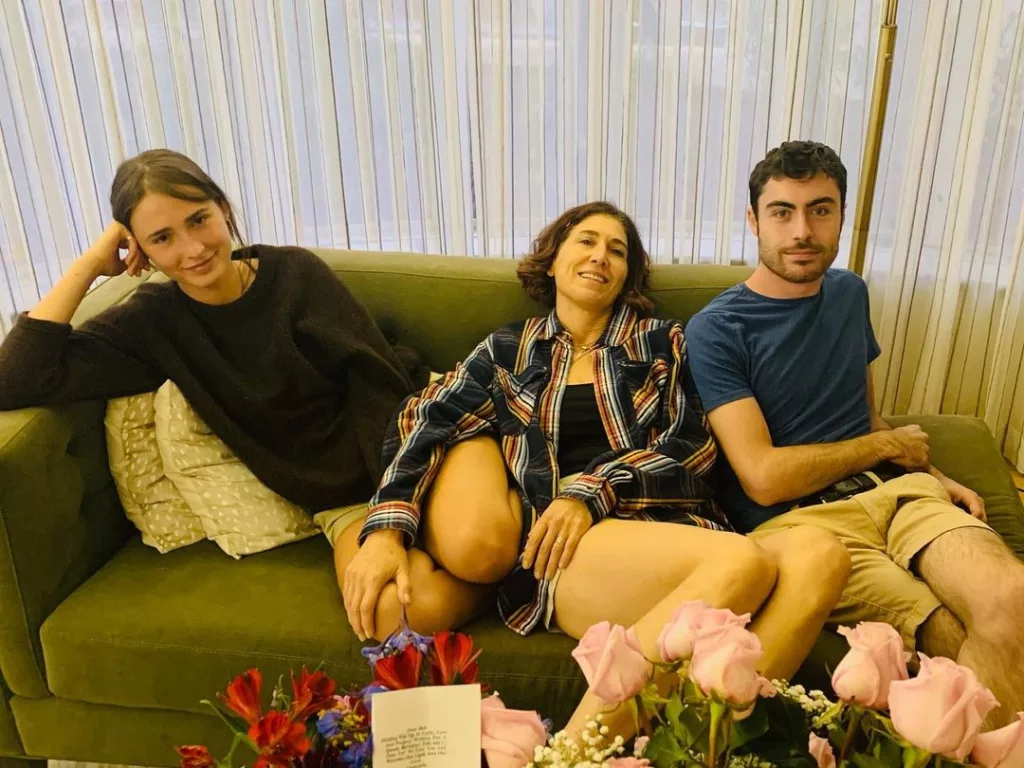 In the following year, the couple's elder son Nathan Odenkirk was born, who is two years older than Erin, his sister. Nathan, aka Nate, is a writer like his uncle, Bill Odenkirk. 
Erin's uncle Bill Odenkirk is a comedy writer, and the producer of American comedy shows like The Simpsons. Bill also collaboratively worked with his brother Bob in a comedy show, Mr. Show with Bob and David.
Erin has another uncle named Phil Odenkirk. Her aunt is Lori Odenkirk-Boe, a Director's Assistant at Beidelman-Kunsch Funeral Homes & Crematory in Naperville, Illinois. Her other aunts are Maria Odenkirk and Susan Odenkirk-Harding.
Erin's Parent's Relationship
Erin's father Bob Odenkirk, the 61 years old American actor, had been living a happy married life since his marriage in 1997. He met his future wife in 1994 at the UnCabaret in West Hollywood, California.
They were in a romantic relationship for three years and got hitched thereafter. The couple is presently in The USA.
About Erin's Dad, Bob Odenkirk
Bob Odenkirk is especially praised for his role in the crime drama web series Breaking Bad and its spin-off Better Call Saul. In these series, his character as a corrupt lawyer Saul Goodman has gained much attention.
However, Bob started his career as a writer in 1987 for 'Saturday Night Live.' He worked for eight years continuously there from season 13 to 20.
Later he performed in many shows like "Happy Happy Good Show", "Show-Acting Guy", and "Flag Burning Permitted in Lobby Only." Later in 1991, this famous writer and actor started to work for a television show, "Get a Life." The next year proved very busy for Bob, and he wrote 'The Dennis Miller Show.' His creativity doesn't stop here as in the same year, he wrote and acted in the 'Ben Stiller Show.'
In 1993-94, Bob was occupied with writing the show "Late Night with Conan O'Brien" and appeared in some radio programs and TV series. Bob Odenkirk never retired and made contact with HBO for a comedy show Mr Show with Bob & David' in 1995. He also appeared in television shows like "Everybody Loves Raymond", "How I Met Your Mother", and "Curb Your Enthusiasm."
In the field of direction, Odenkirk also showed his talents and directed three films named "Melvin Goes to Dinner", "The Brothers Solomon", and "Let's Go to Prison."
Nathan Odenkirk, Elder Brother of Erin
Bob and Naomi's eldest child, Nathan Odenkirk, was born in 1998. Following in his father's and uncle's footsteps, Nate is pursuing his career as a writer and a performer.
He has been associated with comedy shows like The New Yorker, Inquirist, and Chicago Genius. He had also been responsible for holding a weekly podcast named Alright It's Time For The News.
On social media, especially on Instagram, Nathan showcased his challenge as a standard comedian. He was also present in the projects like Hello It's Hobert and Melvin Goes to Dinner.
Bob Odenkirk Survived a Heart Attack
In 2021, on the set of Better Call Saul, Bob Odenkirk survived a severe heart attack. He was immediately taken under medical treatment and CPR. 
Erin Helps Her Dad in Completing His Book
Erin, collaboratively with her dad, announced to work on a children's book titled Zilot & Other Important Rhymes. She worked as the illustrator for this book.
Erin shared the background story behind writing this book which started long back when her dad used to write poems. It was a kind of teamwork. Bob had written one line, and his children completed the following one. She added, "It ended up being us workshopping them fully together. And I feel like we're a good team for that." 
The word Zilet was the name of the tent the siblings used to make in childhood. Bob didn't change some silly words which were written by Erin and Nate in their childhood. It would appeal to the children more, he hoped. 
Bob's Kids were The Inspiration Behind His Role in Better Call Saul
Bob had a unique role in Breaking Bad, but he never thought of working in a spin-off series Better Call Saul as a main character. But he was offered the role of the protagonist in the series, and she at first thought to turn the proposal down. He was worried about leaving his wife and children alone for more than four months. But Erin and her brother convinced him to take that iconic role.
Bob added, "It had been viewed by their pals. They wanted me to do it because they knew it was a wonderful show that people appreciated. The day they spoke with me, I trusted their assurances that they would assist at home and that all might work out. So I gambled on it."
Her Relationship 
Erin Odenkirk is a very private person and doesn't like to open up much on social media accounts about her personal life. So it is hard to know if she is involved in any kind of romantic relationship. It is assumed that she has been single and unmarried till now.
Her Net Worth
As Erin hasn't started her career officially so, there is no information available about her net worth. However, her father has earned a large sum of money from his acting career. Being a businesswoman, Naomi has also accumulated 2.3 million dollars in net worth approximately. By this, it is assumed that both Erin and his brother are enjoying a luxurious life.
Her Physical Stats
This 22-year-old illustrator looks attractive, like her parents. Do you wanna know about the details of her appearance? Here it is:
| | |
| --- | --- |
| Height in Feet  | 5 Feet 6 Inches  |
| Height in Centimeters  | 163 cm |
| Height in Meter  | 1.63 m |
| Weight in Kg  | 55 Kg  |
| Weight in Pounds  | 110 Lbs |
| Hair Colour  | Dark Brown  |
| Eye Colour  | Brown  |
Wrapping Up
Erin is a rising celebrity kid who chose a different path for her career. She is doing great in her life, personally and professionally.
Usually, it is obvious for many star kids to follow the path that their family members are excelling in. However, it is completely different for Erin Odenkirk. She is a beautiful artist, and the fans of her celebrity father are curious to know if she will follow the same path as her other family members.