Your medical history includes facts that can significantly impact many areas of your life, so determining who to share details with is a personal decision. With that in mind, the Health Insurance Portability and Accountability Act of 1996 was created to protect this sensitive information. Any parties with access to the data must safeguard it and ensure confidential data is not exposed during transmission by Faxing Sensitive HIPAA Data. With that in mind, many organizations now use cloud fax services and adhere to HIPPA best practices to protect medical data.
HIPPA and Medical Information Transmission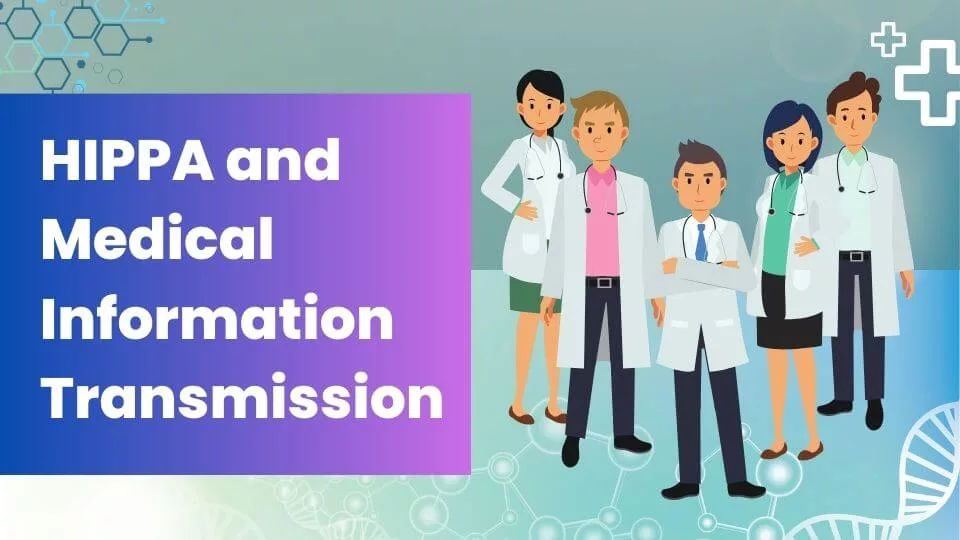 The digital age makes it simple to transmit critical information quickly and accurately. However, the same process can soon become a nightmare for anyone handling Personal Health Information (PHI.). Information breaches could result in lawsuits unless senders and receivers follow strict protocols when emailing or faxing sensitive HIPAA data.
It's an issue that affects millions of providers and their clients or patients. According to Centralis Health, entities like doctor's offices, hospitals, insurers, and related business associates like information technology providers, billers, and various agencies deal with PHI. Records are often faxed for efficiency, but it's easy to violate HIPPA regulations when using a traditional fax.
Fax Machine Vulnerabilities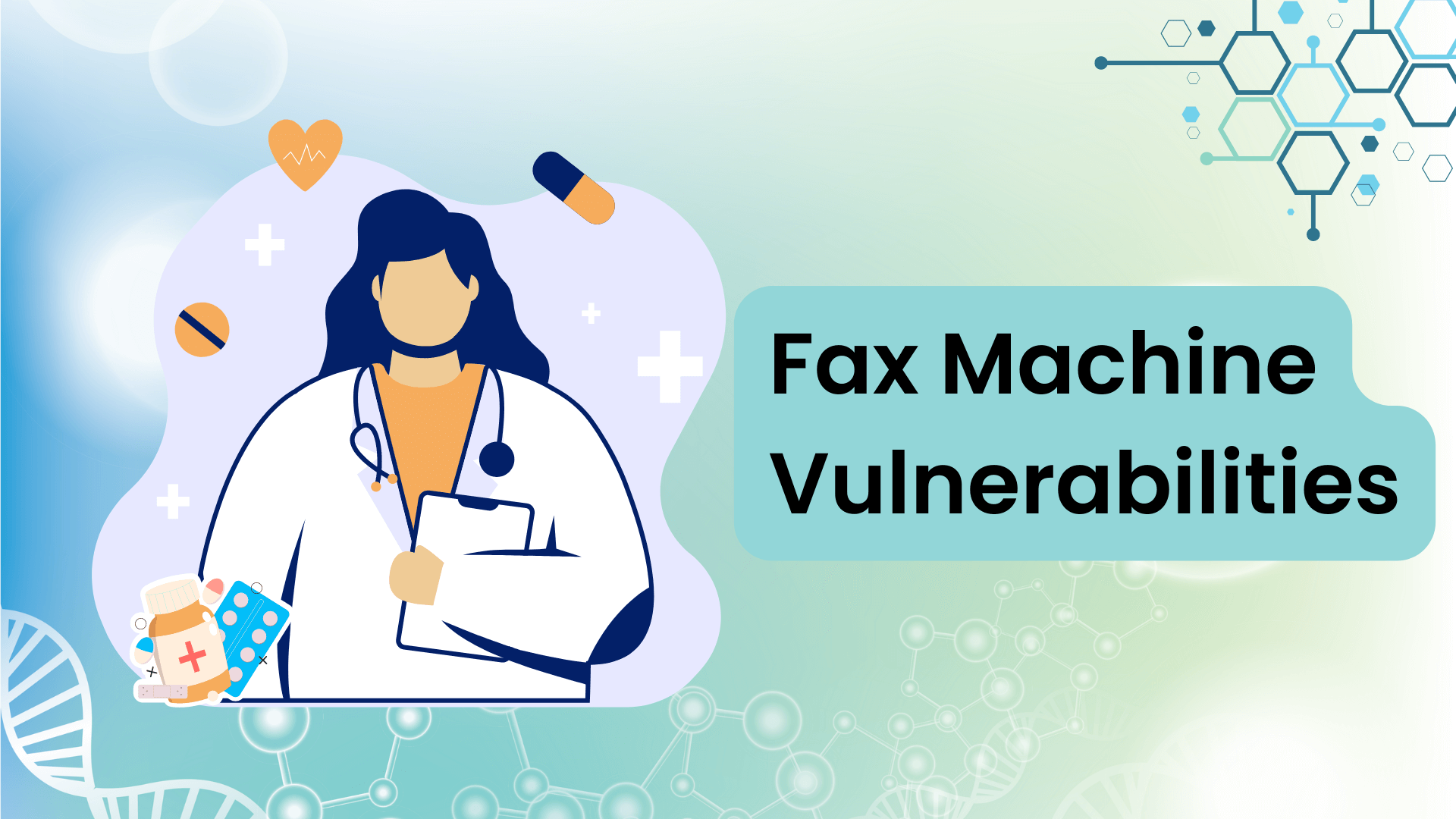 Several issues can compromise PHI when using traditional fax. For example, best practices when faxing PHI require approved cover pages that obscure information beneath them. Guidelines also outline secure fax transmission, printing, and storage practices. Even recycling bins can expose sensitive information.
Entities are required to keep confidential records of who handles documents sent and received. Organizations may need multiple fax lines to ensure staff members without clearance do not receive records. Fax machines must be located where passersby cannot see sensitive documents that have not yet been picked up.
Cloud Faxing and HIPPA Compliance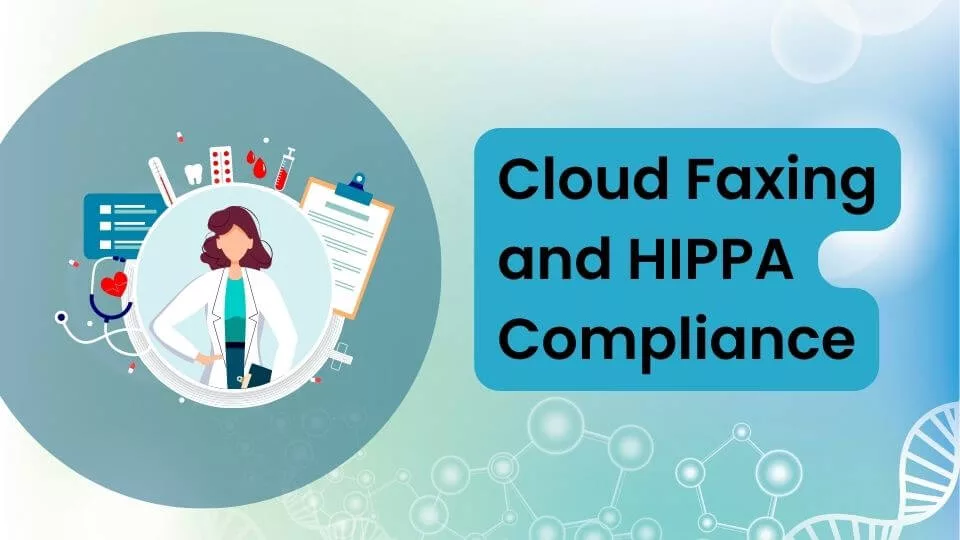 Cloud faxing may be called online, internet, or email-based faxing. It is a method for transmitting data digitally instead of dealing with paperwork and physical fax machines. An organization needs an internet connection and an account with a cloud faxing provider to benefit from cloud faxing. Many organizations have switched to secure cloud-based services to ensure HIPPA compliance.
In technology, "cloud" refers to a server and computer network that handles applications and storage. When parties use cloud faxing, files are stored on remote servers. Sending a fax via an internet fax service means it is sent to a provider's server, which holds it until a recipient is ready to download and open it.
The process includes advanced security measures and guarantees complete privacy for sensitive records. There is the potential to store, create, and audit documents discretely. Cloud faxing provides data encryption and real-time secure data transfer, which protects PHI.
Per VLMS Global Healthcare, cloud faxing provides quick, confidential access to time-sensitive patient information. It automates the reception, distribution, and tracking of sensitive documents such as medical records. Layers of security prevent hacking, and even if data is intercepted, a third party cannot read it since an authorized user must convert data.
All parties handling personal health information must follow HIPPA guidelines, especially when transmitting data. With that in mind, many organizations now use secure, cloud-based fax services to ensure compliance. Sensitive data is not seen by anyone but the sender and intended recipient. Information is protected while it is transmitted and stored. Cloud-based faxing also provides a record of users and a confidential audit trail.
Features and Benefits of HIPAA-Compliant Fax Solutions
1. Robust Data Encryption
Our secure fax platform utilizes industry-standard encryption algorithms to safeguard your sensitive data throughout the entire transmission process. By encrypting both the content and metadata of your faxes, we ensure that only authorized recipients can access the information, providing an additional layer of security against unauthorized interception.
2. Access Controls and Audit Trails
With our HIPAA-compliant fax solutions, you can enforce access controls and track the entire lifecycle of your faxed documents. Our platform allows you to restrict access to authorized users, ensuring that only designated individuals can view and retrieve sensitive information. Furthermore, comprehensive audit trails provide a detailed record of each fax transaction, including timestamps, sender and recipient information, and any modifications made to the documents.
3. Secure Cloud Storage and Retention
To further enhance data security and compliance, our fax platform offers secure cloud storage and retention options. By storing your faxed documents in an encrypted format within our highly secure infrastructure, we eliminate the risks associated with physical storage, such as loss, damage, or unauthorized access through VPN. Additionally, our solution facilitates seamless retrieval and archiving of faxes, enabling efficient record-keeping and compliance with HIPAA's retention requirements.
4. Integration and Workflow Optimization
Our HIPAA-compliant fax solutions are designed to seamlessly integrate with your existing workflows and electronic health record (EHR) systems. By eliminating the need for manual handling and scanning of paper documents, our digital faxing capabilities streamline your communication processes, reduce administrative burden, and enhance overall efficiency within your organization.
How to Ensure HIPAA Compliance in Fax Communication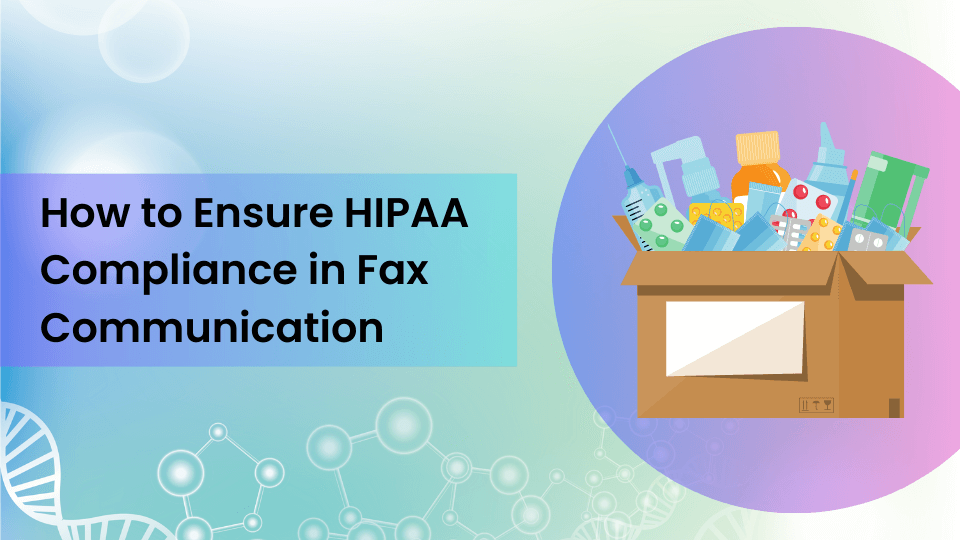 Achieving and maintaining HIPAA compliance in your fax communication requires a holistic approach that encompasses not only secure technology but also proper policies, training, and ongoing monitoring. Here are some essential steps to ensure compliance:
1. Risk Assessment: Conduct a comprehensive risk assessment to identify vulnerabilities and develop a risk management plan tailored to your organization's needs.
2. Policies and Procedures: Establish clear and documented policies and procedures that outline the proper handling, transmission, and disposal of faxed documents. Ensure all employees receive training on these policies and understand their responsibilities in maintaining HIPAA compliance.
3. Access Controls: Implement access controls and user authentication mechanisms to ensure only authorized personnel can send, receive, and access faxed documents. This helps prevent unauthorized individuals from gaining access to sensitive information.
4. Encryption and Security Measures: Utilize a secure fax solution that employs encryption to protect the confidentiality and integrity of faxed data. Encryption ensures that even if intercepted, the information remains unreadable to unauthorized parties. Additionally, regularly update and patch your faxing software and systems to address security vulnerabilities.
5. Monitoring and Auditing: Regularly monitor fax transmissions, access logs, and audit trails to detect suspicious activities or breaches. Implement an incident response plan to address security incidents promptly and effectively.
6. Business Associate Agreements: Ensure third-party vendors or service providers involved in your faxing processes, such as our company, sign a Business Associate Agreement (BAA). This agreement establishes the responsibilities and obligations of each party in maintaining HIPAA compliance and safeguarding patient information.
7. Ongoing Training and Education: Provide regular training sessions and educational resources to employees to ensure they stay updated on HIPAA regulations, best practices for secure fax communication, and any changes in policies or procedures.
Conclusion
Secure and compliant fax communication is essential for healthcare organizations to protect patient privacy, maintain data integrity, and meet HIPAA requirements. Our company offers innovative and robust HIPAA-compliant fax solutions designed to streamline your communication processes while ensuring the highest levels of security and compliance.
By implementing our secure fax platform, which includes robust data encryption, access controls, secure cloud storage, and integration capabilities. You can rest assured that your fax transmissions are protected from unauthorized access, interception, and breaches. Our solution provides the tools and safeguards to help your organization maintain HIPAA compliance and protect sensitive patient information through fax.