The efficiency and productivity of a team aren't merely matters of numbers; they're intricacies of management, leadership, tools, and mindset. Elevating your team's productivity can become the defining factor in achieving business objectives. In an age where innovation, rapid adaptation, and competitiveness form the core of business success, teams are the engines that drive organizations.
Ensuring the maximum efficiency and productivity of these teams is more than a goal; it's a necessity. Here's a comprehensive look into effective strategies that can significantly elevate your team's productivity.
By understanding the foundational pillars, implementing proven strategies, harnessing data, and empowering effective leaders, any team can achieve higher levels of success and efficiency. Keep adapting, learning, and striving for excellence, and the results will undoubtedly follow.
Understanding the Basics of Team Productivity
Productivity transcends mere output; it's about generating meaningful and impactful results that contribute to the team's mission and objectives. This expedition is not a mere quest to increase output, but a deliberate path to drive efforts toward outcomes that hold true value.
It's about aligning every task, every interaction, and every endeavor with the team's mission and larger objectives. The resonance of each action reverberates through the fabric of collective success.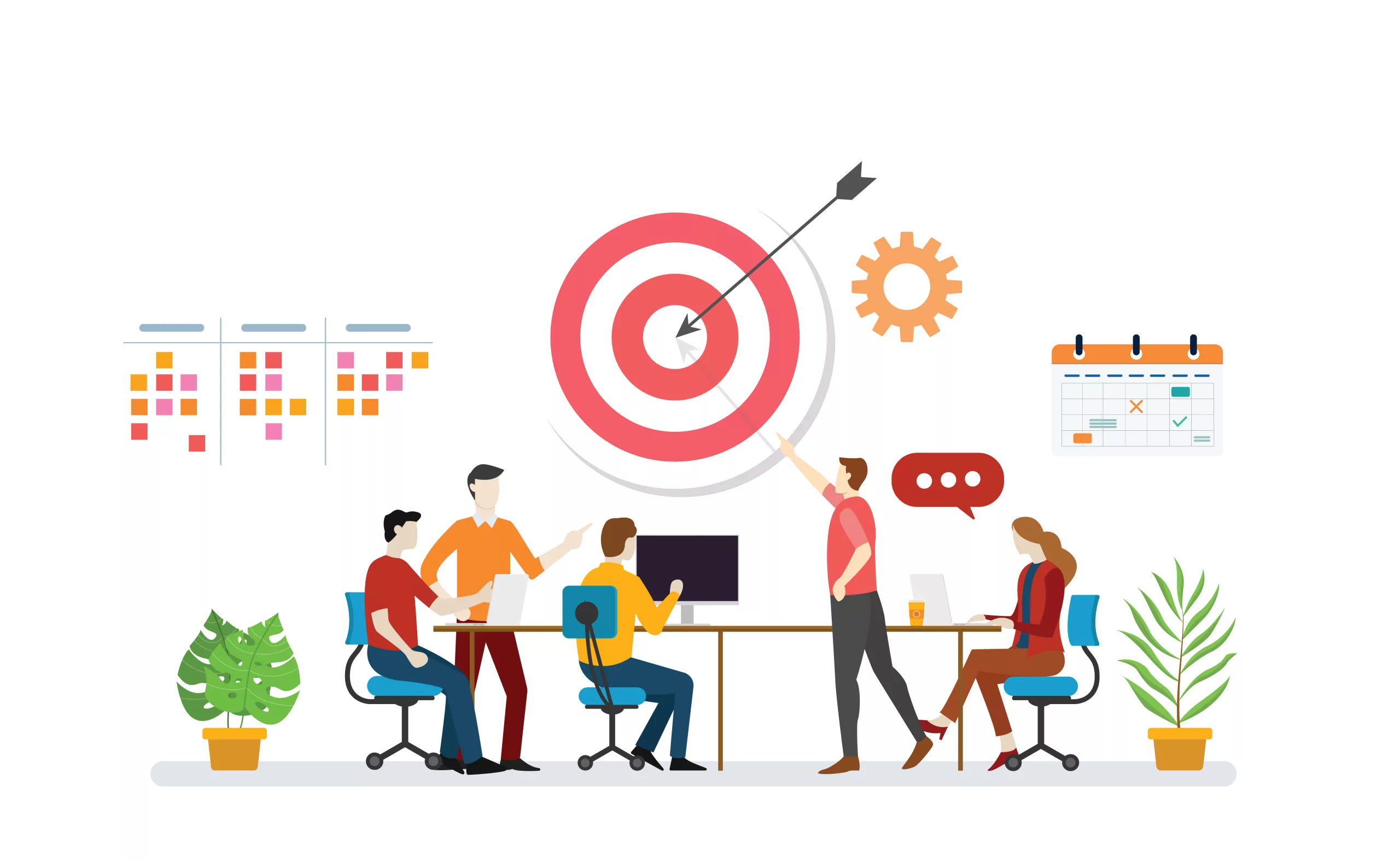 The Pillars of Productivity
1. Clarity of Vision:
Clearly defined goals provide a roadmap for the team's efforts. Team members comprehend the significance of their tasks within the larger context. Tasks are purpose-oriented, motivating individuals to invest their energy effectively.
2. Open Communication:
Transparent communication channels encourage a culture of collaboration. Ideas and feedback are freely exchanged, fostering creativity and innovation. Improved communication leads to quicker problem-solving and informed decision-making.
3. Optimal Tools & Resources:
Equipping the team with appropriate tools streamlines processes and boosts efficiency. Adequate resources minimize hurdles, enabling smoother task execution. Team members are empowered to perform at their best, enhancing overall performance.
4. Goal Alignment:
Ensuring that individual goals align with team and organizational objectives. Coordinated efforts prevent duplication of work and enhance synergy.
5. Time Management:
Efficiently allocating time to tasks based on their priority and complexity. Avoiding time wastage and multitasking in favor of focused work.
6. Skill Utilization:
Assigning tasks that match team members' skills and strengths. Maximizing efficiency and minimizing frustration by capitalizing on expertise.
Encouraging a culture of learning and growth. Regularly evaluating processes and practices for enhancement.
Yet, these pillars stand stronger when intertwined with the principles that guide actions. Aligning goals harmonizes the collective effort, weaving a tapestry where each thread contributes to the masterpiece. Skill utilization capitalizes on individual strengths, propelling the team toward tasks where they shine brightest.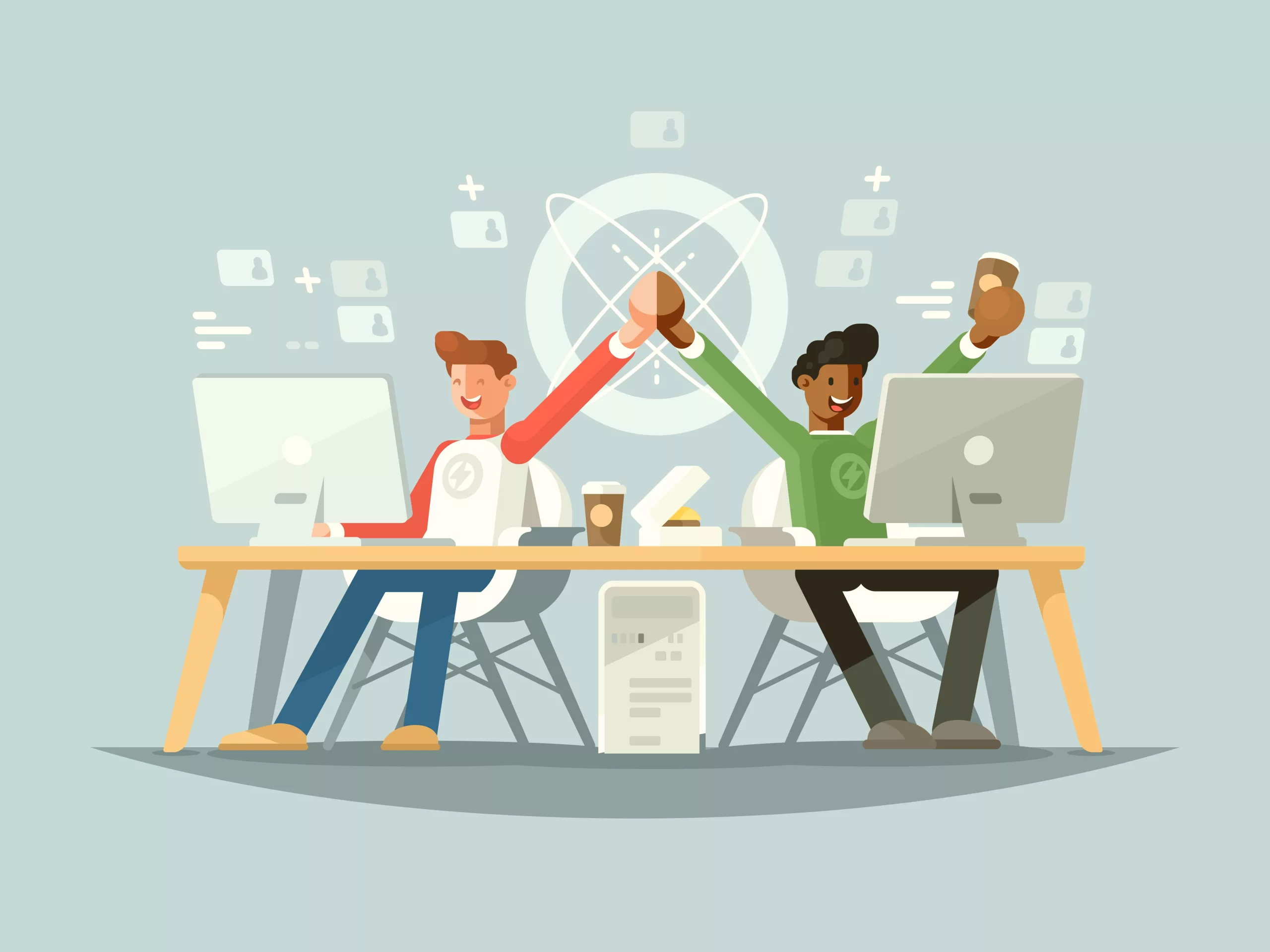 Maximizing Team Productivity: Unveiling Strategies for Success
In today's dynamic and swiftly evolving professional landscape, achieving optimal team productivity is a pursuit that demands both finesse and ingenuity.
In this endeavor, several strategies emerge as guiding lights, illuminating the path toward unparalleled success. From setting precise goals to embracing flexibility, from fostering continuous learning to investing in mental well-being.
These strategies weave together to create a tapestry of productivity that seamlessly blends individual growth with collective accomplishment.
1. Precision in Goal Setting: The SMART Principle
At the heart of every productive team lies a set of well-defined and intelligently crafted goals. The SMART principle serves as the cornerstone in this pursuit. By adorning objectives with the qualities of being Specific, Measurable, Achievable, Relevant, and Time-bound, teams forge a laser-focused approach. This approach, in turn, ensures that endeavors translate into tangible and meaningful outcomes. In the intricate dance of productivity, precision in goal setting sets the stage for a performance that is both purposeful and impactful.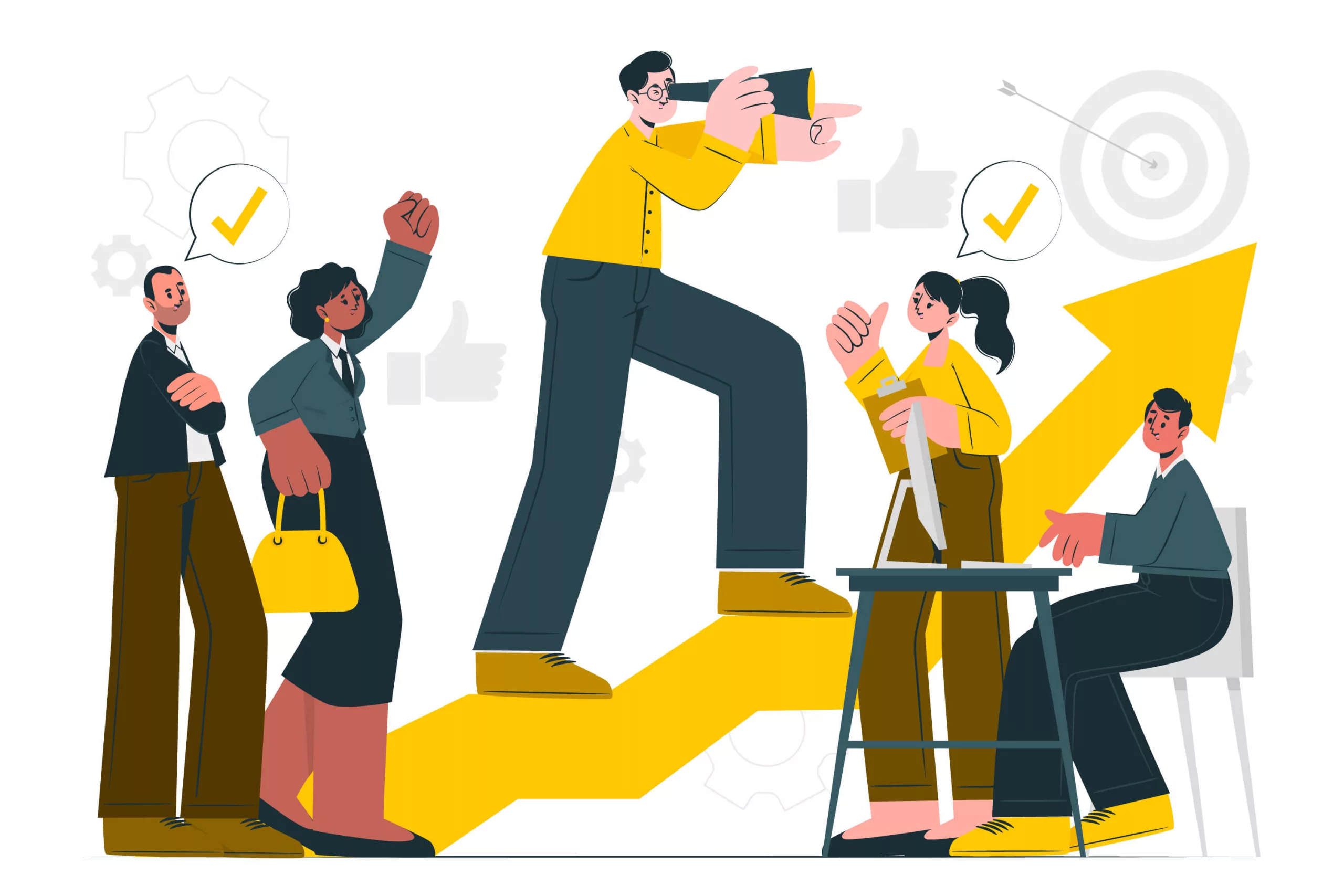 2. Collaborative Digital Platforms: Bridging the Geographical Divide
In the age of remote work and digitization, the geographical chasm that once separated teams has been bridged by collaborative digital platforms. Slack, Zoom, Trello, and their digital kin have emerged as the virtual bridges that facilitate seamless communication and project tracking. These platforms transform distance into an inconsequential factor, enabling teams to coalesce across borders and time zones. As the physical boundaries dissolve, the symphony of collaboration reaches a crescendo, propelling productivity to new heights.
3. Continuous Learning Culture: Navigating Industry Trends
In a world where innovation surges forth ceaselessly, remaining competitive necessitates a commitment to continuous learning. Periodic workshops, seminars, and online courses function as the compass that guides teams through the tumultuous currents of industry trends. A culture that thrives on learning is one that adapts swiftly, evolving its strategies and methodologies to stay ahead of the curve. By keeping knowledge current and skills refined, teams elevate themselves to the echelons of resourcefulness and competence.
4. Embracing Flexibility: The Dance of Work-Life Synergy
The traditional confines of the 9-to-5 paradigm are being reshaped by the emergence of flexibility as a catalyst for productivity. Flexible schedules and remote work options are the antidote to the suffocating monotony of rigid routines. They infuse a breath of fresh air into the professional sphere, boosting morale and reducing stress. As work-life synergy becomes not just a distant dream but a tangible reality, the rhythm of productivity becomes harmonious and invigorating.
5. Constructive Feedback Mechanism: Nurturing Continuous Improvement
The engine of productivity thrives on the fuel of constructive feedback. Open channels that traverse both the top-down and peer-to-peer directions pave the way for a culture that champions continuous improvement. Within this culture, constructive criticism is not a source of discomfort, but rather a tool for refining processes and honing skills.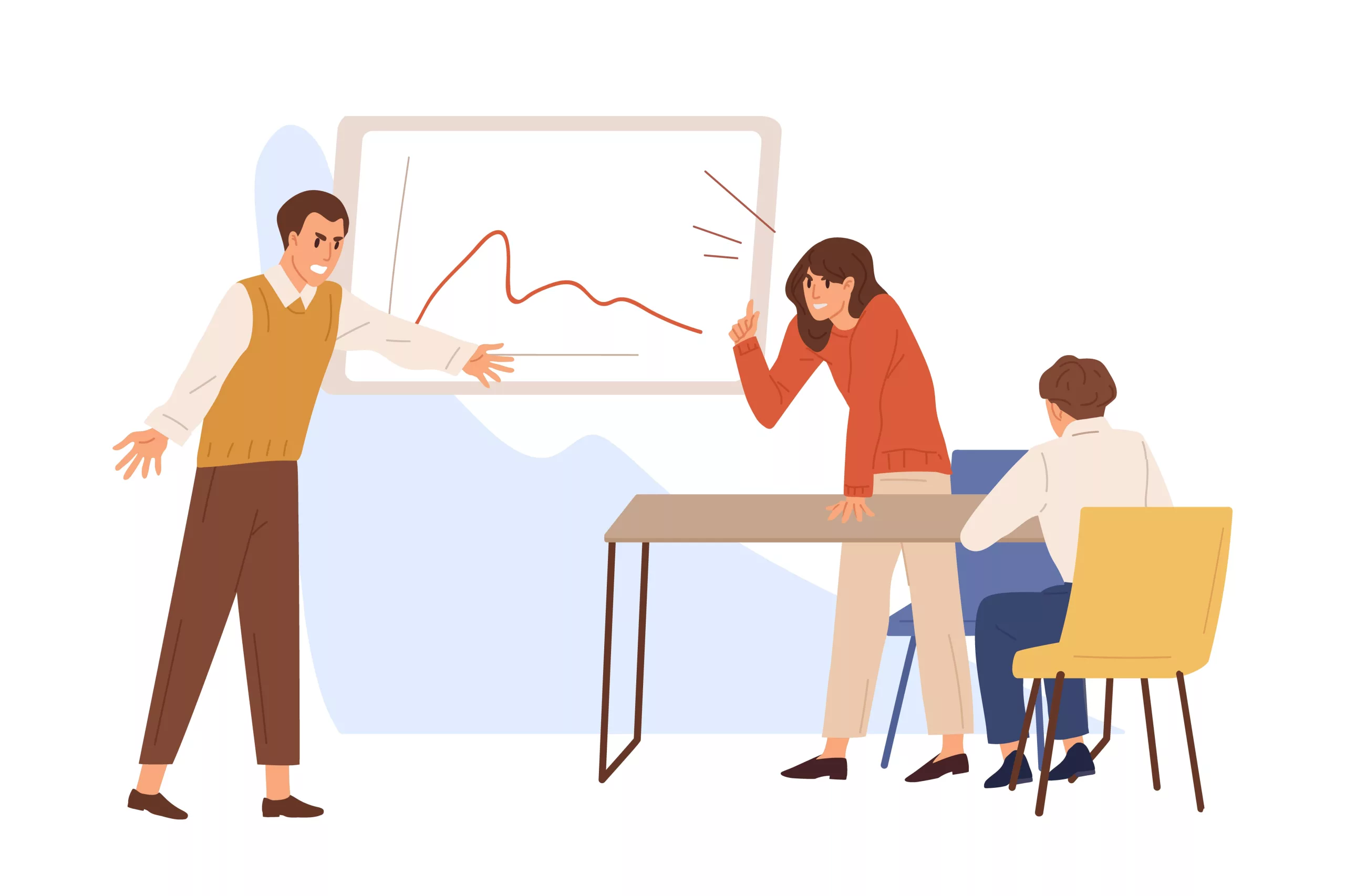 6. Empowerment through Autonomy: Cultivating Ownership & Accountability
Empowerment is the spark that ignites the flames of ownership and accountability. When team members wield control over their work and decisions, their investment in the outcomes deepens. This elevation of responsibility cultivates a sense of ownership, where the success of the endeavor is intertwined with personal pride. This, in turn, fuels the engine of accountability, driving the pursuit of quality and excellence.
7. Investing in Mental Well-being: Nurturing Resilience and Creativity
A mentally healthy team is a wellspring of creativity, efficiency, and resilience. The acknowledgment of the human aspect within the professional sphere is pivotal. Regular breaks, mental health resources, and a work environment that nurtures support all stand as pillars that sustain mental well-being. In this realm of care, individuals find the space to recharge, rejuvenate, and return to their tasks with a vigor that knows no bounds.
8. Optimal Resource Allocation: Maximizing Efficiency
Resources, be they human or technical, are the currency of productivity. Their judicious allocation is akin to a symphony conductor ensuring each instrument plays its part harmoniously. Task assignment becomes a strategic orchestration, ensuring the right tasks land in the hands of the right individuals. This synergy of skills and roles, accompanied by the equipping of necessary tools, propels productivity to its zenith.
9. Data-Driven Strategies: Illuminating the Path Forward
In the data-driven age, decisions are crafted with the insights that numbers provide. Regular analysis of performance metrics becomes the compass that guides teams through uncharted waters. Tools like Google Analytics and HubSpot metamorphose into the lighthouses that illuminate where the team stands in the grand expanse of goals and ambitions. Informed decisions, bolstered by these insights, serve as the rudder steering the ship toward success.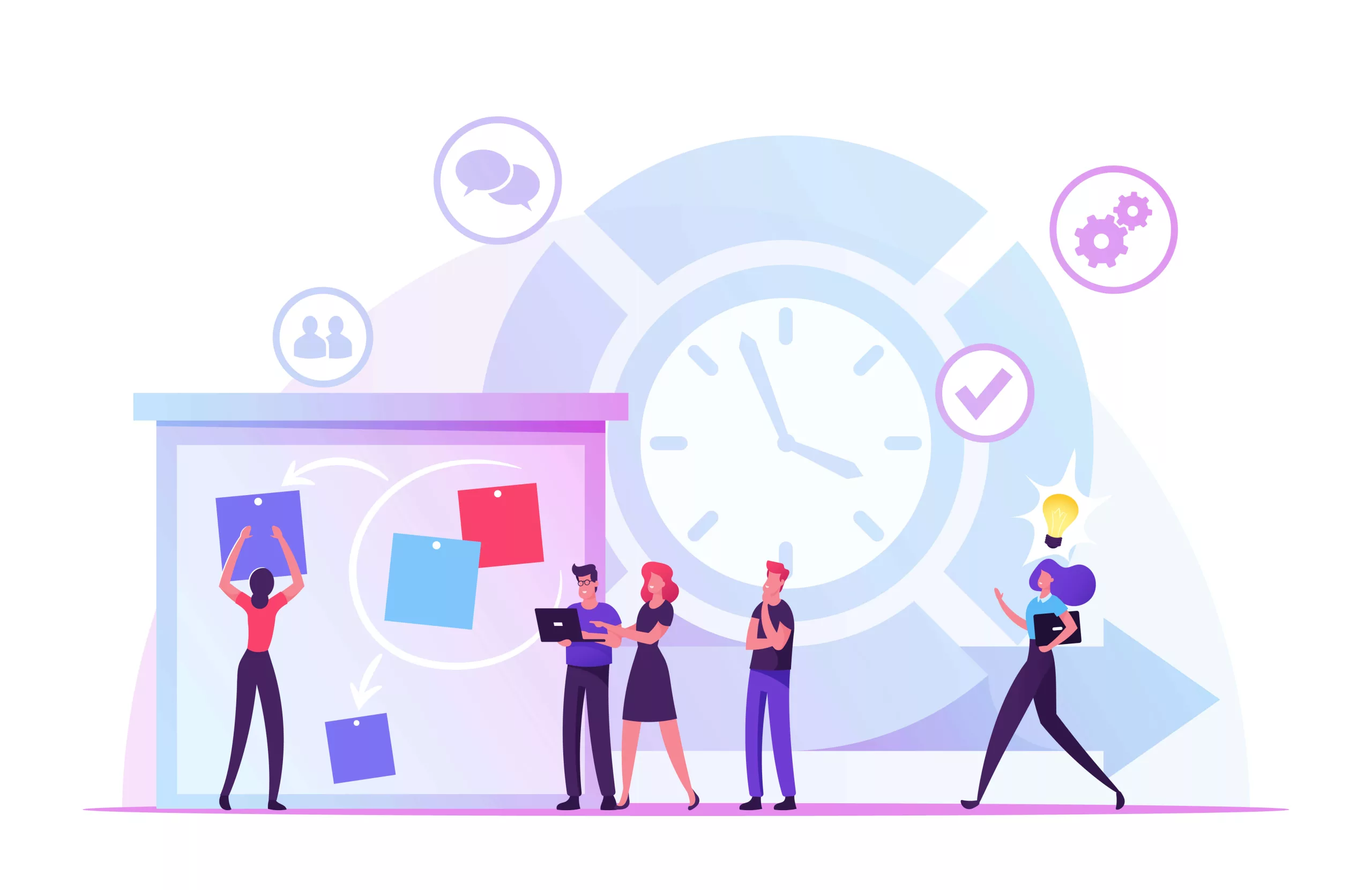 10. Celebrate Small Wins: Nurturing Confidence and Morale
In the relentless march toward grand goals, the small victories often get lost in the shuffle. Yet, these small wins hold the essence of progress. They are the markers of triumph, the milestones that underscore the team's capabilities. Celebrating these achievements is more than just an exercise in boosting morale; it's a reminder of the journey taken, a confidence-building gesture that paves the way for even greater feats.
Conclusion – The Beacon of Productivity
In this pursuit of productivity, the individual and the collective find equilibrium. By embracing these strategies, teams traverse the era of rapid changes and challenges with unwavering resolve.
Collaborative digital platforms obliterate geographical constraints, fostering connectivity and innovation.
Investing in mental well-being nurtures resilience and creativity. Optimal resource allocation maximizes efficiency. Data-driven strategies light the path forward, and celebrating small wins nurtures confidence.
Some Real-Life Case Studies in Team Productivity
In the fast-paced world of business, companies are constantly seeking avenues to maximize their output and optimize team dynamics. While theoretical models and strategies abound, nothing brings clarity like real-world examples. Real-life case studies serve as a testament to tried and tested strategies, offering insights into the practical challenges faced by organizations and the innovative solutions they employ. These narratives provide actionable blueprints, illustrating how renowned companies have effectively enhanced team productivity, thereby transforming their operational landscapes.
1. Google's 'Project Aristotle'
Background: Google, known for its data-driven decision-making processes, launched 'Project Aristotle' to determine the factors that make a team effective.
Key Findings:
Psychological safety was paramount. Teams that felt safe in taking risks and were confident they wouldn't be punished for making mistakes performed the best.
Dependability, structure & clarity, meaning, and impact of work also played vital roles in team effectiveness.
2. Microsoft's Four-Day Work Week Experiment in Japan
Background: In 2019, Microsoft Japan experimented with a four-day workweek while still paying employees for five days.
Key Findings:
The experiment led to a 40% increase in productivity.
Electricity costs dropped by 23%.
92% of the company's employees said they were pleased with the four-day week.
3. Toyota's Introduction of the Kanban System
Background: Toyota introduced the Kanban system in the late 1940s to improve its manufacturing efficiency.
Key Findings:
The Kanban system reduced idle time in production processes, thus improving productivity.
It provided visibility into workflow processes, which allowed for quicker identification and resolution of any issues or bottlenecks.
4. Hootsuite's #FollowTheSun Strategy
Background: Hootsuite, a social media management platform, employs a global team. They implemented a strategy called #FollowTheSun, where work moves with the time zones.
Key Findings:
This approach maximized productivity by ensuring that some part of their global team was always working, keeping the momentum going 24/7.
It also optimized response times for their global clientele.
5. The FBI's Sentinel Project
Background: After the 9/11 attacks, the FBI undertook a project called Sentinel to modernize its case management system. Initially, the project faced several challenges and delays.
Key Findings:
The success was achieved when they adopted an agile approach, breaking down the project into smaller pieces and implementing them in stages.
Engaging end-users during development and iterating based on feedback was critical to the project's success.
Each of these cases underscores the importance of adaptability, innovation, and putting both employees and end-users at the forefront of decision-making to enhance team productivity.
6. Spotify's Squad Framework
Background: Spotify, a leader in the digital music space, wanted to maintain its start-up agility while growing. They devised a new organizational structure to support this.
Key Findings:
Spotify's teams, known as 'squads', operate like mini start-ups. Each squad is autonomous and follows its agile methodology.
Squads belong to larger 'tribes', coordinated by 'chapters' and 'guilds' to maintain alignment and promote best practices across squads. This model has allowed Spotify to scale without losing its agility and innovation edge.
7. Atlassian's ShipIt Days
Background: Atlassian, the company behind products like Jira and Confluence, instituted "ShipIt Days," formerly known as "FedEx Days". Employees are given 24 hours to work on any project they choose, provided it's not part of their regular jobs.
Key Findings:
These intense 24-hour hackathons led to innovations that might not have emerged during regular workdays.
By giving employees the autonomy to choose projects they're passionate about, even if just for a day, Atlassian fostered creativity, enthusiasm, and a sense of ownership. Many ideas from ShipIt Days have been incorporated into Atlassian's products.
Both Spotify and Atlassian demonstrate that providing teams with autonomy and promoting innovation can drive productivity and lead to tangible, positive outcomes for the company.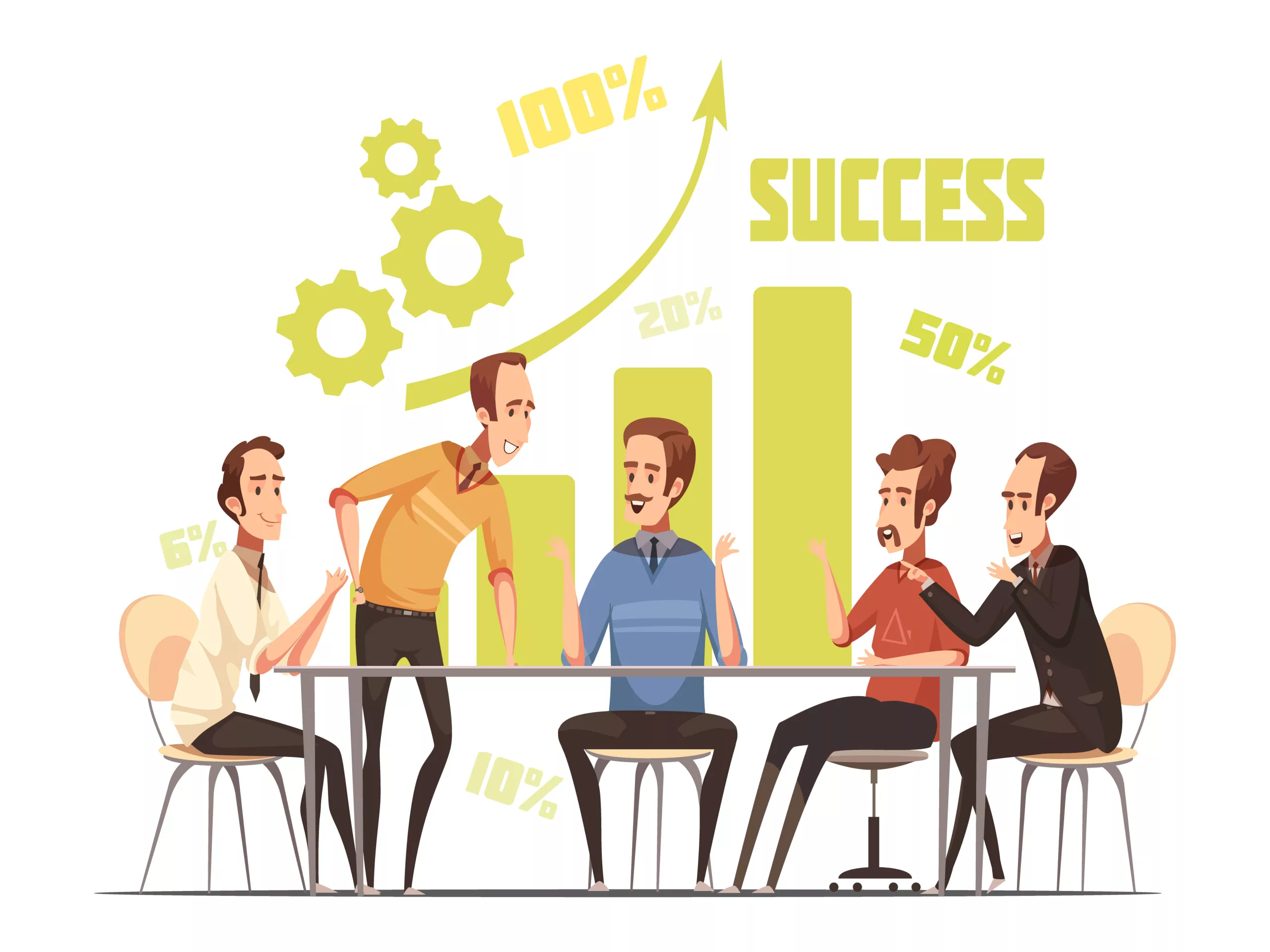 Lessons from the Frontlines of Corporate Excellence
The diverse array of case studies underscore a universal truth: there's no one-size-fits-all approach to boosting team productivity. From tech giants like Google and Spotify to trailblazers like Toyota and Atlassian, each has charted its unique path to success. However, a common thread binds them all: the relentless pursuit of innovation, a deep understanding of team dynamics, and an unwavering commitment to their vision.
For businesses looking forward, these case studies serve as both inspiration and a guide, lighting the path towards operational excellence and sustained growth.
Recognizing Productivity Barriers: Clearing the Path to Success
Before embarking on the journey of implementing strategies for enhanced productivity, it's imperative to shine a spotlight on the potential obstacles that may be impeding progress. Identifying and understanding these barriers is the first step in crafting effective solutions that can steer your team toward optimal efficiency and accomplishment.
Common Obstacles: Unmasking the Culprits
In the quest for productivity, there are certain roadblocks that commonly emerge, obstructing the path to success. Recognizing these hurdles is crucial, as it lays the groundwork for devising strategies to overcome them.
Ambiguous Goals: Navigating the Maze of Uncertainty
One of the fundamental productivity barriers arises from the lack of clear and well-defined goals. Imagine navigating a ship without a compass; the journey becomes riddled with uncertainty and confusion. Similarly, when teams are confronted with vague objectives, their efforts can easily meander off-course. Ambiguity in goals leads to misaligned priorities and a lack of motivation to pursue tasks. Without a crystal-clear direction, the sails of productivity remain slack, and progress stagnates.
Inefficient Communication: The Web of Misunderstandings
Effective communication is the lifeblood of any successful endeavor. When the channels of communication are clogged or hindered, misunderstandings sprout like weeds in a neglected garden. Information silos, where vital insights are trapped within closed circles, can cripple collaboration and innovation. Inefficiencies in communication breed confusion, erode trust, and cause projects to spiral into chaos. Like a tangled web, inefficient communication ensnares progress and hampers productivity.
Inadequate Tools: The Handicaps of Inefficiency
Just as a painter needs brushes and a writer requires a pen, every professional requires the right tools to perform their tasks efficiently. Inadequate tools, whether they're physical resources or digital platforms, can act as severe hindrances to productivity. Imagine trying to construct a masterpiece with a palette of faded colors or attempting to build a bridge with subpar materials. In the absence of suitable tools, momentum stalls, creativity dwindles, and the path to accomplishment transforms into a grueling uphill battle.
Limited Resources: The Shackles of Scarcity
Picture a chef attempting to create a gourmet meal with only a handful of ingredients. Similarly, teams facing limited resources—be it time, budget, or manpower—struggle to fulfill their potential. Inadequate resources constrain creativity, hinder innovation, and limit the scope of what can be achieved. Teams find themselves grappling with a scarcity mindset, where the fear of running out overshadows the pursuit of excellence. Without the necessary resources, progress becomes an uphill battle, and productivity languishes in the shadows of unfulfilled potential.
Task Overload: The Peril of Burnout
While a bustling schedule can be invigorating, an overload of tasks can transform into a perilous precipice. Task overload is a common pitfall in modern workplaces where the desire to achieve more is often met with a deluge of responsibilities. When team members are stretched to their limits, the quality of work suffers, and burnout looms on the horizon. The once vibrant flame of motivation can flicker and die out under the weight of an overwhelming workload. Task overload not only jeopardizes individual well-being but also casts a shadow over team dynamics, creativity, and ultimately, productivity.
Lack of Clear Roles: The Maze of Uncertainty
In a team, each member plays a distinct role, much like the pieces in a puzzle that fit together to create a unified picture. However, when roles are hazy and responsibilities are undefined, the result resembles a jumbled maze. The lack of clear roles breeds confusion, redundancy, and inefficiency. Team members might step on each other's toes or, worse, tread on the outskirts, unsure of where they fit in. A lack of role clarity hampers collaboration and creates a disjointed workflow where tasks fall through the cracks. As the fog of uncertainty settles in, productivity takes a hit, and the path forward becomes obscured.
Word of Advise
Recognizing productivity barriers is akin to surveying the terrain before embarking on a treacherous journey. B The solutions lie not only in eliminating these roadblocks but also in fortifying your team with strategies that foster clarity, collaboration, and empowerment.
Just as a skilled navigator charts a course through stormy waters. A vigilant acknowledgment of barriers empowers your team to steer toward a horizon illuminated by enhanced productivity.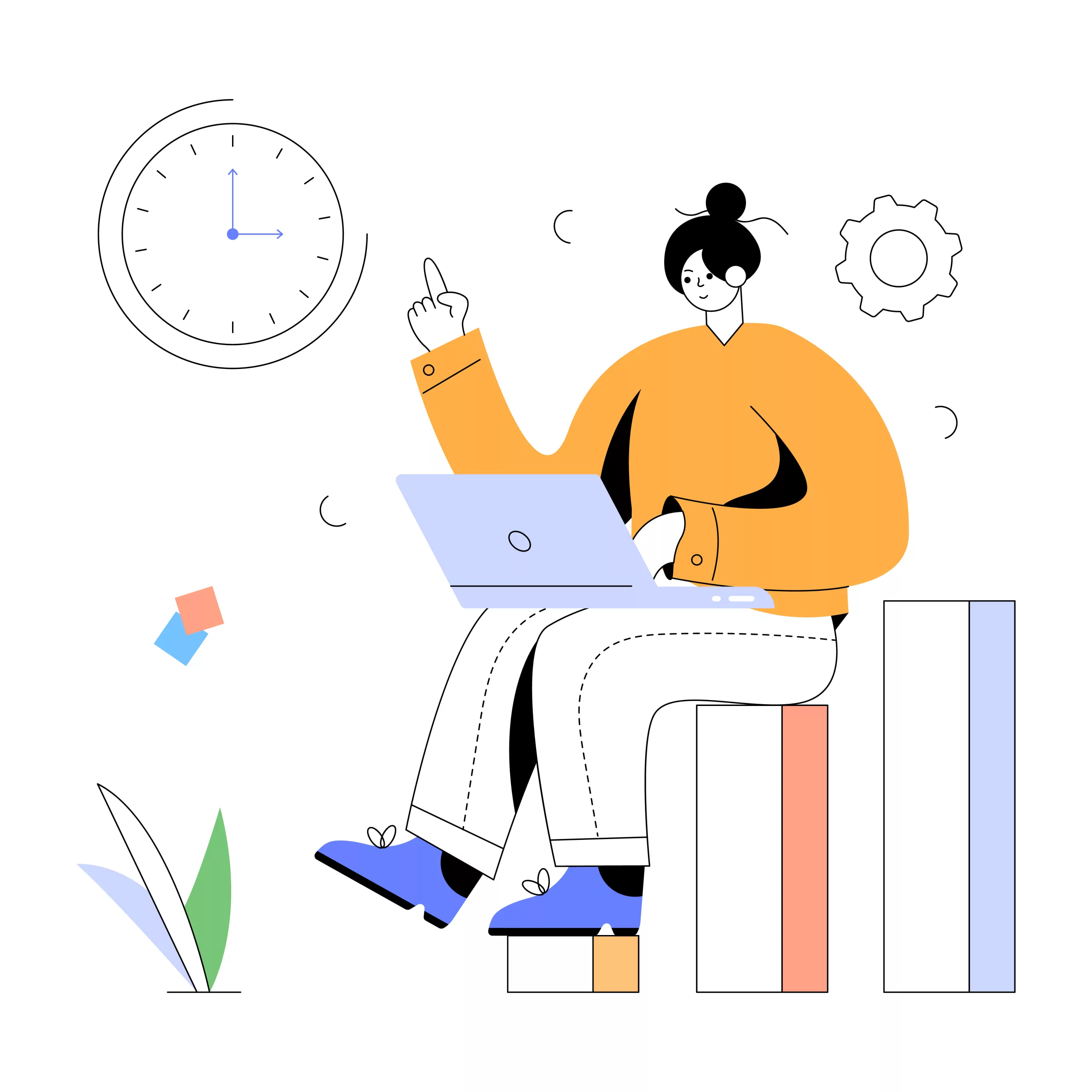 What are the Metrics to Measure Team Productivity?
In the quest to foster team productivity, relying solely on intuition won't suffice. It requires a data-driven approach that delves into the intricate details of performance. By focusing on key metrics, organizations can gain insights that inform their strategies and drive continuous improvement. Let's explore some vital metrics that provide a panoramic view of team productivity.
1. Task Completion Rate: A Measure of Efficiency
At the heart of productivity lies the successful completion of tasks. The Task Completion Rate metric quantifies how many tasks are accomplished within a specified timeframe. This metric acts as a compass, guiding teams toward efficiency.
A high task completion rate indicates that the team aligns efforts with goals, optimally utilizes resources, and keeps projects on track. Monitoring this metric empowers teams to fine-tune processes, ensuring prompt and effective execution of each task.
2. Collaboration Index: A Glimpse of Cohesion
In a collaborative environment, the strength of teamwork directly impacts productivity. The Collaboration Index metric measures how frequently team members join forces on projects. A high collaboration index signifies a culture of engagement, knowledge sharing, and collective problem-solving. By tracking this metric, organizations can gauge the effectiveness of their collaboration initiatives and identify areas for improvement. A cohesive team that thrives on collaboration is poised to deliver exceptional results.
3. Feedback Response Time: The Velocity of Improvement
Timely feedback is the cornerstone of continuous improvement. The Feedback Response Time metric quantifies how swiftly feedback is provided and incorporated. A short feedback response time indicates agility and a proactive approach to refining processes. It also reflects a team's receptiveness to input and their dedication to evolving for the better. Monitoring this metric accelerates the cycle of learning and adaptation, driving productivity to new heights.
4. Utilization Rate: Maximizing Resources
Efficient resource utilization is a linchpin of productivity. The Utilization Rate metric measures the extent to which available resources. Be it human capital or technological tools are put to use. A high utilization rate signifies that resources are allocated strategically, ensuring that no potential goes untapped. This metric guides organizations in allocating tasks based on strengths, optimizing skill sets, and preventing unnecessary bottlenecks.
5. Time-to-Resolution: Swift Problem Solving
In the face of challenges, swift problem-solving is a hallmark of a productive team. The Time-to-Resolution metric gauges the speed at which issues are addressed and resolved. A short time to resolution reflects efficiency, effective communication, and adaptability. By tracking this metric, organizations can identify patterns, implement corrective measures, and minimize disruptions that hinder productivity.
Measuring team productivity goes beyond mere observation—it requires the keen scrutiny of data-driven metrics. These metrics provide a holistic view of performance, company culture, illuminating areas of strength and revealing opportunities for growth.