In today's fast-paced digital world, where competition is fierce, businesses need more than just a one-time purchase from their customers. Customer retention has become a vital aspect of sustainable business growth. Keeping existing customers happy and engaged significantly reduces churn, increases customer lifetime value, and fosters brand loyalty. One of the powerful tools to achieve this is leveraging social media for customer retention. This article will explore various strategies and techniques to utilize social media effectively to build long-lasting customer relationships.
Understanding Customer Retention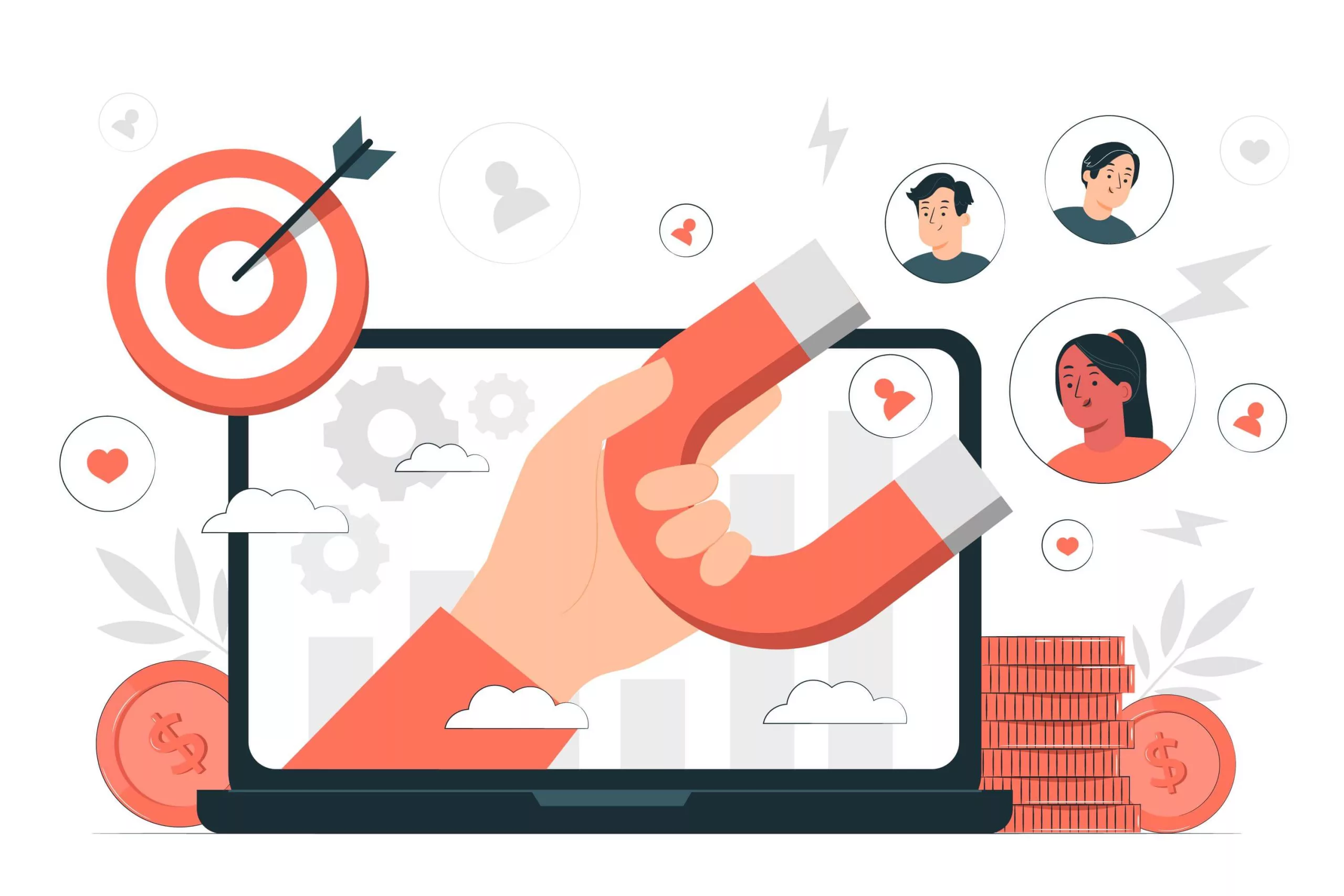 Before delving into the strategies, it's essential to understand what customer retention entails. Customer retention is the process of keeping existing customers engaged with your brand, encouraging them to make repeat purchases, and ensuring their long-term loyalty. It is far more cost-effective to retain existing customers than to acquire new ones, making it a crucial aspect of business success.
The Role of Social Media in Customer Retention
Social media has revolutionized how businesses interact with their customers. Platforms like Facebook, Twitter, Instagram, and LinkedIn offer unique opportunities to connect with customers on a personal level. Companies can leverage these platforms to share content, address concerns, and showcase their brand's personality. Integrating social media into your customer retention strategy can amplify customer engagement and foster a sense of community.
Setting Clear Customer Retention Goals
To effectively leverage social media for customer retention, businesses must define clear goals. Are you looking to increase customer engagement, reduce churn rate, or encourage repeat purchases? By setting specific, measurable, achievable, relevant, and time-bound (SMART) goals, you can create a roadmap for your social media retention strategy.
Creating Engaging Social Media Content
Engaging content is the backbone of any successful social media strategy. Your content should resonate with your target audience, be visually appealing, and provide value. Use a mix of entertaining, educational, and promotional content to keep your followers interested. Experiment with various formats like videos, infographics, and polls to maintain freshness in your content.
Utilizing Interactive Polls and Surveys
Interactivity is key to capturing your audience's attention on social media. Polls and surveys are excellent tools to engage your followers and gather valuable feedback. Use polls to ask their opinions on product improvements or conduct surveys to understand their pain points better. By involving customers in decision-making, you make them feel valued and part of your brand's journey.
Building a Strong Online Community
Social media offers a platform to build a thriving online community around your brand. Encourage discussions, respond promptly to comments, and foster a positive and inclusive environment. Creating a sense of belonging in your community will keep customers coming back for meaningful interactions.
Providing Timely Customer Support
Customers expect quick responses to their queries and concerns on social media. Prompt and effective customer support is crucial for customer retention. Monitor your social media channels regularly, address complaints promptly, and provide helpful solutions. When customers see that their issues are taken seriously, they are more likely to remain loyal.
Leveraging Social Media for Loyalty Programs
Rewarding loyal customers is an excellent way to retain them. Social media can be a platform to promote exclusive loyalty programs, discounts, and rewards. Offering special incentives to repeat customers can encourage them to stick with your brand and refer their friends and family.
Implementing Referral and Influencer Programs
Word-of-mouth marketing is potent, and social media can amplify it further. Implement referral programs that reward customers for bringing in new business. Additionally, collaborating with social media influencers can expose your brand to new audiences and increase credibility.
Analyzing Metrics and Feedback
To refine your social media customer retention strategy, pay close attention to metrics and customer feedback. Track engagement rates, click-through rates, conversion rates, and sentiment analysis. Analyzing this data will help you understand what's working and what needs improvement.
Addressing Negative Feedback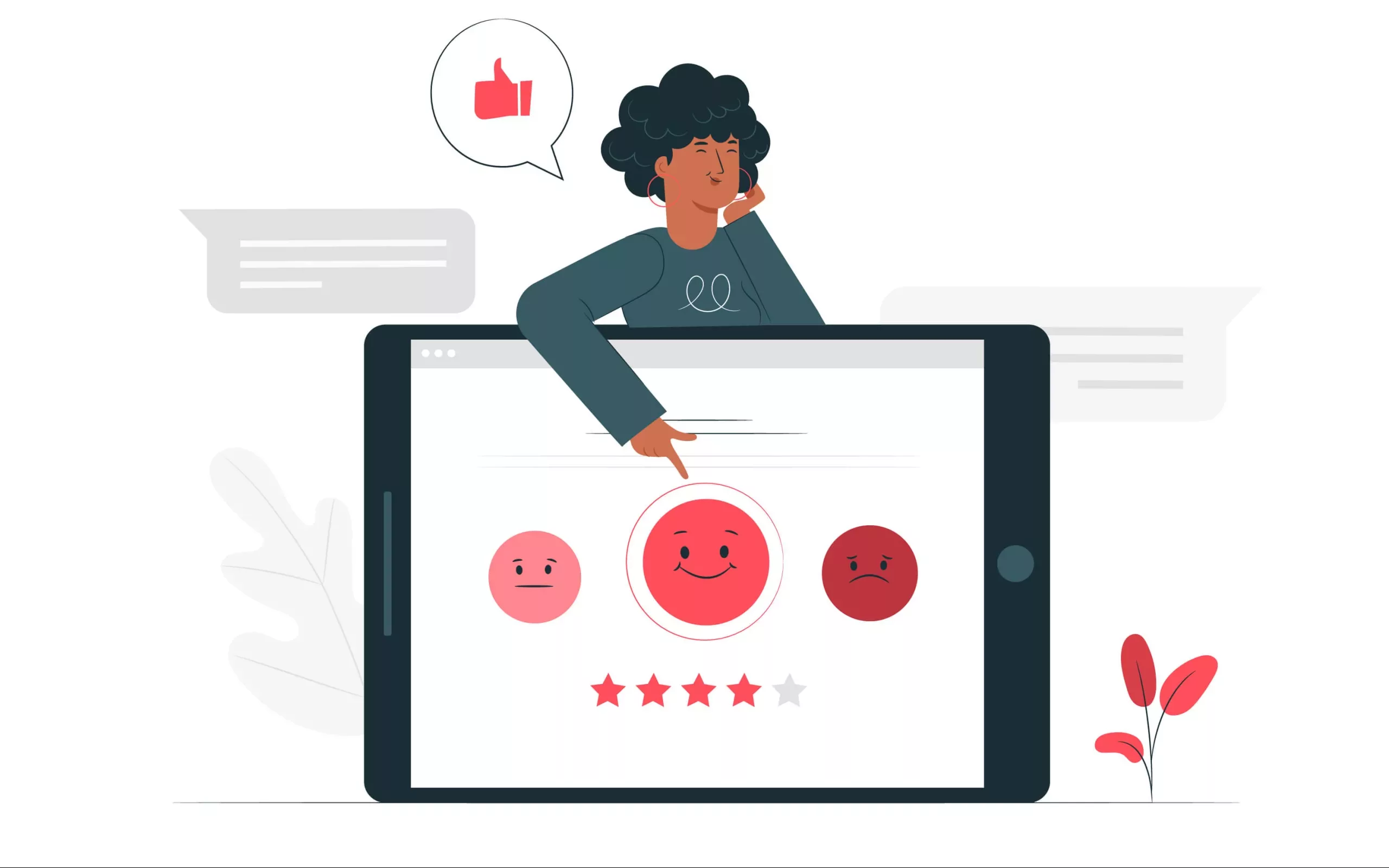 Dealing with negative feedback on social media requires tact and empathy. Address complaints publicly and offer solutions privately, if possible. Show your willingness to resolve issues, and turn negative experiences into positive ones. Handling criticism gracefully can actually improve your brand's image.
Partnering with Social Media Influencers
Social media influencers can have a significant impact on customer retention. Collaborate with influencers who align with your brand values and have a strong following in your target market. Influencers can help showcase your products in a relatable way, increasing trust and interest.
Using Chatbots for Personalized Interaction
Chatbots have become increasingly sophisticated and can provide personalized customer interactions at scale. Use chatbots to answer common queries, recommend products, and guide customers through the buying process. Personalization creates a memorable customer experience.
Rewarding and Recognizing Loyal Customers: Building Lasting Loyalty
In the fiercely competitive world of business, customer retention has become paramount. While attracting new customers is crucial, nurturing and retaining existing ones is equally important.
Loyal customers not only contribute significantly to a company's revenue but also serve as brand advocates, spreading positive word-of-mouth and attracting new business.
One of the most effective ways to foster loyalty among customers is by rewarding and recognizing their continued support. Social media provides the ideal platform to publicly acknowledge and appreciate loyal customers.
Real-Life Case Studies: Leveraging Social Media for Customer Retention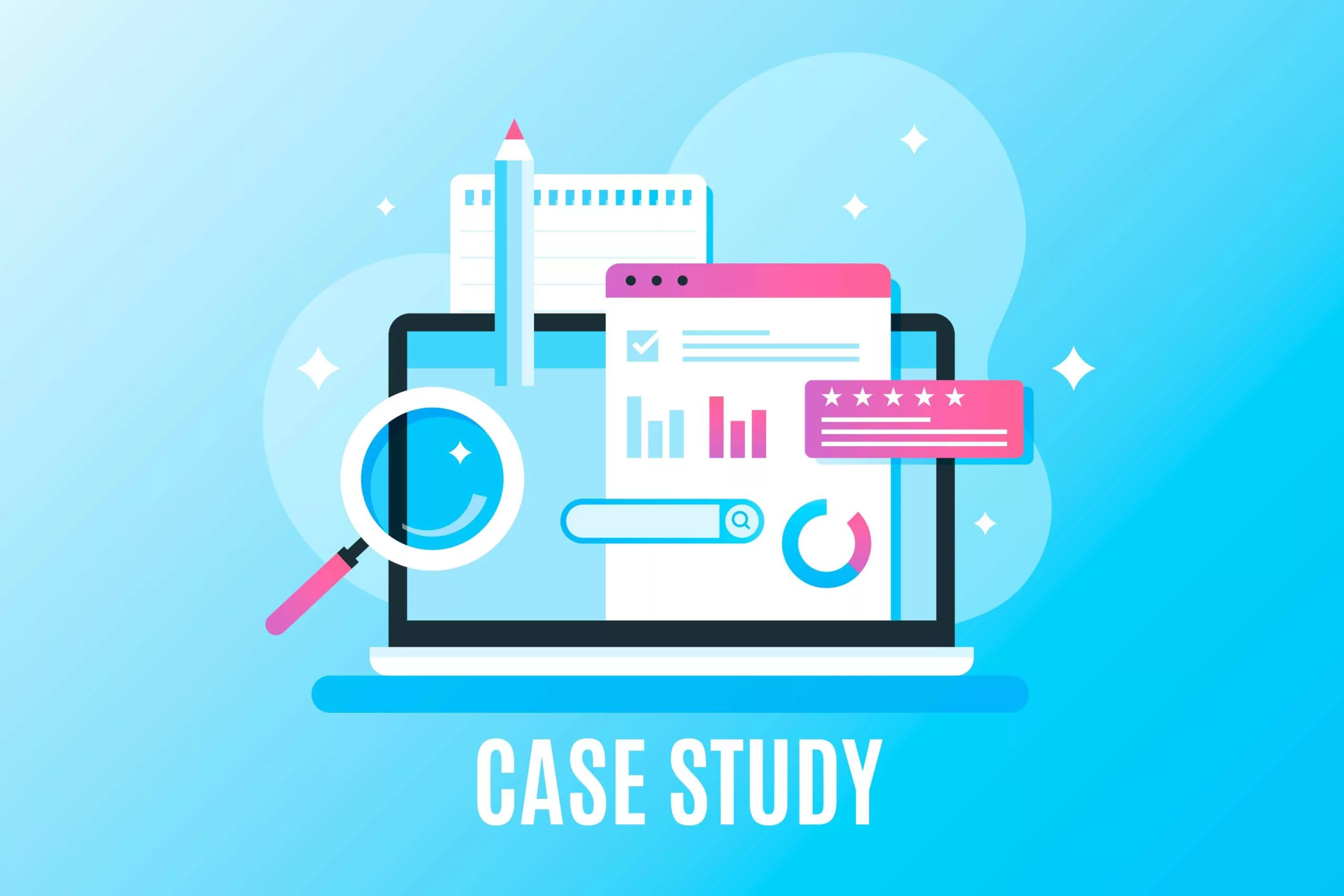 Creating a positive and engaging relationship that extends far beyond the transactional aspect. In this section, we will delve into the importance of rewarding and recognizing loyal customers and explore creative ways to show gratitude.
Social media has emerged as a powerful tool in achieving this goal, offering a platform for direct engagement, personalized interactions, and community building.
We will explore real-life case studies that demonstrate the effectiveness of leveraging social media for customer retention. Through these examples, we will uncover strategies and techniques that have helped businesses foster loyalty, increase customer lifetime value, and create a strong brand following.
Case Study 1: Nike's Community Building
Nike, the renowned sportswear brand, has built a robust online community on social media. They encourage customers to share their fitness journeys, achievements, and challenges using branded hashtags. Nike's social media pages are filled with inspiring user-generated content, where customers showcase their dedication to sports and a healthy lifestyle. By featuring these stories and celebrating the achievements of their customers, Nike has created a sense of belonging, making their followers feel like part of a larger athletic community.
Case Study 2: Airbnb's Interactive Campaigns
Airbnb, the online marketplace for vacation rentals, has utilized interactive campaigns on social media to engage customers. One such campaign encouraged customers to share their most memorable Airbnb experiences using a specific hashtag. Airbnb then curated and shared the best stories, photos, and videos, creating a captivating narrative around the power of travel and exploration. By involving their customers in storytelling, Airbnb strengthened their connection with the community and inspired future bookings.
Case Study 3: Amazon and Customer Feedback
Amazon, the e-commerce giant, places a strong emphasis on customer feedback on social media. They actively encourage customers to leave reviews and share their experiences with products. Amazon responds to both positive and negative reviews, showing that they value customer opinions and are committed to improving their offerings. By incorporating customer feedback into their product development and marketing strategies, Amazon has built trust and credibility, leading to increased customer loyalty.
Case Study 4: Southwest Airlines' Humorous Approach
Southwest Airlines has carved a niche for itself on social media with its humorous and personable approach. They engage with customers in a fun and friendly manner, using witty responses and emojis. This approach humanizes the brand and creates a positive association with their services. Customers appreciate the light-hearted interactions, which in turn, strengthens their loyalty to the airline.
Case Study 5: Coca-Cola's Emotional Branding
Coca-Cola is a master of emotional branding on social media. They create heartwarming campaigns that evoke nostalgia, joy, and a sense of togetherness. Whether it's their holiday-themed ads or feel-good videos, Coca-Cola aims to connect with their audience on an emotional level. By associating their brand with positive emotions, Coca-Cola enhances customer loyalty and encourages a deep emotional attachment to their products.
Case Study 6 : PlayStation's Exclusive Content
PlayStation, the gaming console brand, uses social media to provide exclusive content and updates to their followers. They share sneak peeks of upcoming games, behind-the-scenes videos, and limited-time offers for their loyal fans. By offering unique benefits to their social media community, PlayStation encourages customer retention and keeps gamers engaged with their brand.
What we Learnt?
These real-life case studies exemplify the power of leveraging social media for customer retention. From personalization and community building to influencer partnerships and emotional branding, each example demonstrates how businesses can use social media to create meaningful connections with their customers.
By adopting these strategies and techniques, companies can foster loyalty, increase customer lifetime value, and turn satisfied customers into brand advocates. Social media is more than just a marketing tool. It's a pathway to building enduring relationships with the customers who make businesses thrive.
Conclusion
Leveraging social media for customer retention is a powerful and cost-effective strategy for businesses to build long-lasting customer relationships. By understanding customer needs, creating engaging content, offering excellent customer support, and utilizing various social media features, companies can foster loyalty, increase retention, and boost overall brand success.
Social media platforms are constantly evolving and introducing new features that businesses can leverage to enhance customer retention efforts. For example, Instagram and Facebook Stories allow companies to create ephemeral content that offers a sense of exclusivity and urgency.
Effective customer retention begins with a deep understanding of the target audience. Social media platforms provide a wealth of data and insights about customer preferences, behavior, and pain points.
Armed with this knowledge, companies can tailor their products, services, and communication to better cater to their customers' desires.
By crafting content that resonates with the target audience, businesses can foster a sense of connection and relevance. A mix of content types keeps the audience interested and eager for more. Prompt and efficient customer support is vital for customer retention. Social media has become a preferred channel for customers to seek help, share feedback, and voice their concerns.
Businesses that respond quickly and empathetically to customer inquiries demonstrate that they genuinely care about their customers' satisfaction. Addressing issues publicly also showcases transparency, which enhances the brand's reputation and builds trust with the audience. A satisfied customer who has received excellent support is more likely to remain loyal and recommend the brand to others.