Whether it's the Apple iMac Pro i7 4K or the Apple Macbook 12in M7, each Apple product has its own fan base due to its quality; there is no exception. Although it was released in March 2015, it remains in use and is in high demand in 2023.
The device is still in high demand after approximately seven years on the market. Let us examine what made this laptop so remarkable. 
Macbook 12in M7 Design
The MacBook 12 is made entirely out of aluminum and has a minimalist design. It is not too cumbersome to transport, weighing approximately 2.03 pounds. There is one Thunderbolt port and two USB-C ports, one of which can charge the device.
At the time of its release, it was noticeably thinner and lighter than previous Macbooks. The portability of the laptop makes it suitable for both academic and professional use. At the time of its introduction it was one of the thinnest Macbooks available.
Display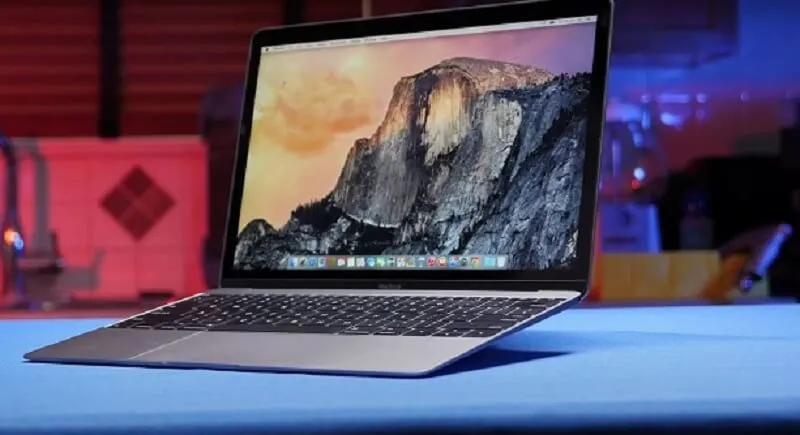 This laptop has an IPS display, which makes its display crisp and vivid. The 2304 x 1440 resolution of this Macbook's screen produces crisp and detailed images. It provides a wider viewing angle and more accurate colors than its predecessors.
The wide viewing angle makes it possible to see the screen clearly from any angle, even at great distances. This laptop's pixel density is 226 PPI, which enhances the readability of text and images. Glass provides protection for the entire display, including the bezels.
Processor & Performance
In order to provide such impressive performance and speed, Apple equipped the Macbook 12in M7 with an Intel Core M7 processor. We all know that Macbooks are not designed for high-end gaming, but we also know that they offer unparalleled multitasking capabilities.
The 8GB of RAM and 256GB of internal storage make it ideal for running multiple applications and lightweight games simultaneously. The 12-inch M7's HD graphics processor, Intel's Integrated HD Graphics 515, is more potent than previous Macbooks'.
Battery
A 41.4 Wh Li-Poly battery is included with the Macbook 12in M7. You can scroll through the web without charging it for about 10 hours. If you use iTunes to watch a movie, the battery will last about 9 hours. This laptop comes with a 29W USB-C power adapter.
With a 29-watt charger, laptop can be charged from 0% to 100% in three hours. As with every other device, the battery health of this MacBook will degrade over time. In this instance, you must replace the battery with a newer model.
Storage
Apple Macbooks have ample storage capacity, so the device offers two storage options. One has 256 GB of flash memory based on PCI Express, while the other has 512 GB.
The 256GB and 512GB SSDs included with the Macbook 12 in m7 provide a more dependable and speedy storage solution.
It stores data in flash memory, allowing for quick access and transfer. Due to its substantial storage capacity, this device is ideal for professionals. With this configuration, there is rarely a need for an additional external hard drive.
Multimedia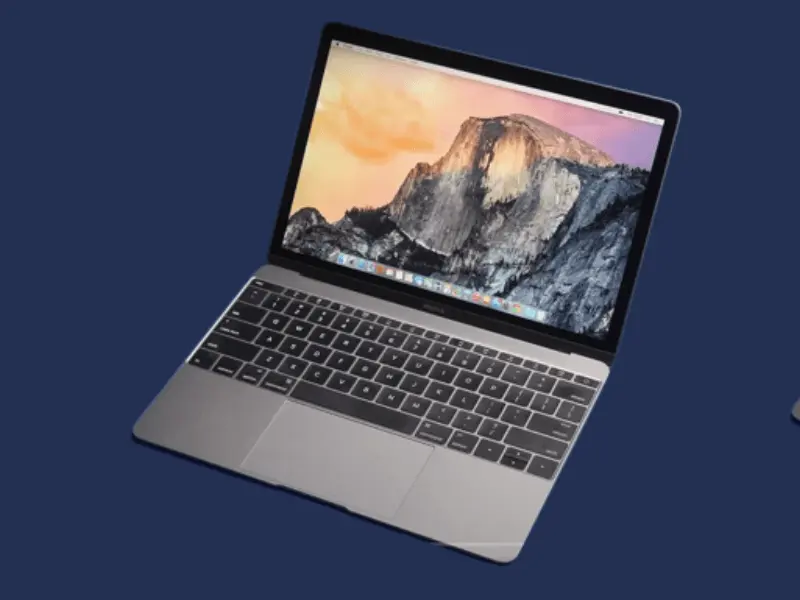 We agree that the Macbook 12in M7 display is excellent, but that is not the only feature that makes it ideal for watching movies and other multimedia on the go. The stereo speakers that come with this Macbook are some of the best I've heard on a laptop. This is one of the few laptops on the market today that has strong, high-quality sound.
It's able to produce high-quality sound. With its built-in webcam and 3.5 mm jack, you can have real-time video chats with friends and use FaceTime to make sure you never miss an important meeting or interview. You can rest assured that this laptop will exceed your expectation.
Its Keyboard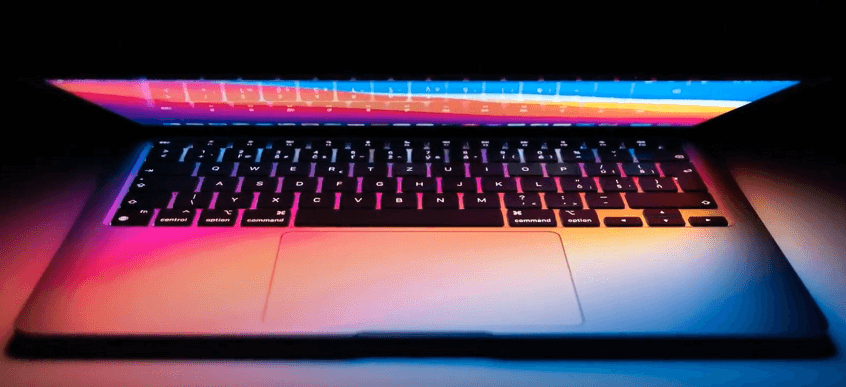 This laptop only has a mini keyboard and no separate numeric keypad. A fast typing experience is guaranteed by the keyboard's silky smoothness and ideal key spacing. It's also nice that there's a backlighting system installed beneath the keyboard, so typing is easier to work in a low light.
It enhances the laptop's visual appeal and makes the keyboard easier to read in dim conditions. Finally, you can adjust the brightness of the keyboard backlight to suit your needs.
Macbook 12in M7 Price
The cost of a laptop is not constant at places, so comparing prices across stores isn't always possible. You can also get additional reductions by using coupon codes.
Total cost of ownership also includes the price of the service plan you select. Prices for Apple's 12-inch laptops vary widely depending on the specific model.
The 512 GB model is more expensive than the 256 GB model, as expected. This item has been removed from sale as of 2019 and is no longer available. However, you can get it for less than $1200 at online stores.
Final Words
Are you still confused about whether you should buy the Macbook 12in M7 in 2023 or not? There have been persistent rumors that Apple will eventually bring back the 12-inch MacBook, despite the company's official denial of the device's return.
The laptop is perfect because it is powerful and compact. The processor has more than enough power to handle multiple tasks, and the battery life is still superior to that of most Windows laptops.
On the whole, I am not completely convinced by the M7 Macbook. To give just one example, the inclusion of MacOS makes it a reasonably capable machine even years after its introduction. Is it necessary to conclude that you need to buy it? Simply put, it's dependent upon the circumstances.
If you're getting a steep price cut on this MacBook then you should consider purchasing it. Especially if you're set on having a retro 12-inch MacBook. However, in light of the release of the new MacBooks, this device is no longer the best available at its regular price.