In the dynamic realm of product management, leveraging the right tools can significantly enhance efficiency and outcomes. Monday.com emerges as a leading choice, providing a flexible, intuitive platform that adapts to the evolving needs of product managers. This guide delves into the intricacies of utilizing Monday.com for product management, offering insights to optimize your workflow and drive project success.
The interface of Monday.com is engineered for ease of use and clarity. At its core, the dashboard presents a bird's eye view of ongoing projects, tasks, and deadlines. Customizable widgets allow for quick access to crucial information, ensuring that product managers stay informed and proactive.
The power of Monday.com lies in its highly customizable boards. Product managers can tailor these boards to reflect various project stages, task categories, or team roles. The drag-and-drop functionality and diverse column types cater to unique project requirements, fostering an environment of organized and efficient project tracking.
What are the 7 Best Practices to Master Monday.com for Product Management?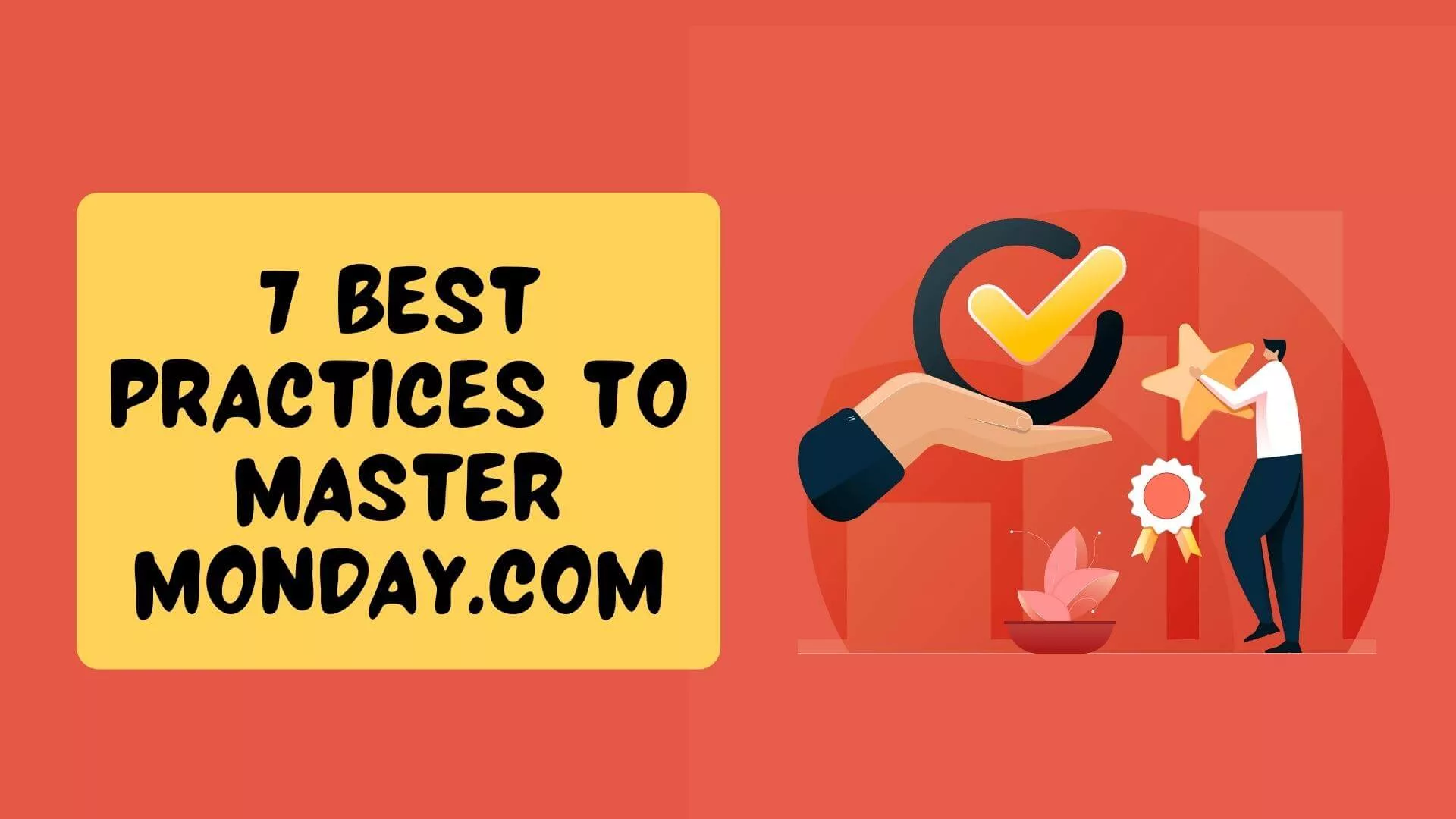 Monday.com stands as a formidable ally in the world of product management. Its intuitive interface, customizable features, and collaborative tools empower product managers to navigate the complexities of product development with confidence and efficiency.
By harnessing the platform's capabilities and adhering to best practices, teams can unlock new levels of productivity and success in their product management endeavors. Customize workflows to align with your team's specific needs. Research has shown that tailored workflows can lead to a 25% increase in task completion rates.
1. Prioritizing Tasks
Effective task prioritization is vital. Monday.com's color-coded labels and customizable priority columns assist product managers in identifying and focusing on high-impact tasks, ensuring that efforts align with project goals and deadlines.
Ensure that your team adheres to deadlines and milestones. Studies have shown that projects with deadline adherence are 15% more likely to be completed on time and within budget.
2. Streamlining Workflow
Adopting a structured workflow is essential. Utilizing Monday.com's templates and creating custom workflows can significantly streamline processes, from ideation to product launch. Consistency in workflow fosters efficiency and clarity across the team.
Foster real-time collaboration among team members to close communication gaps. Research indicates that teams using real-time collaboration tools experience a 30% improvement in project coordination.
3. Adapting to Growth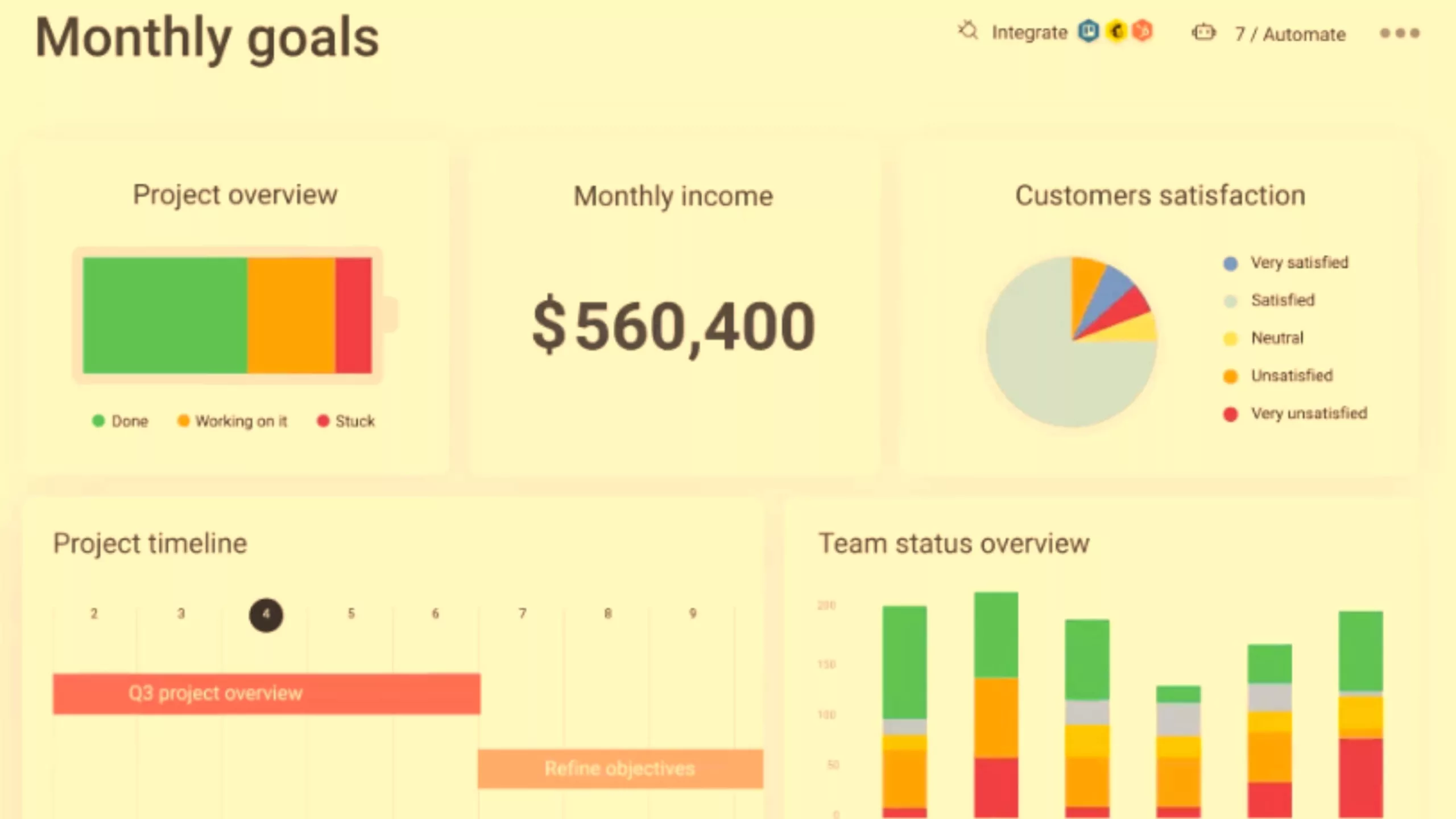 As projects scale, Monday.com's flexibility becomes increasingly valuable. The platform's scalability supports expanding teams, complex projects, and evolving priorities, ensuring that product management remains streamlined irrespective of scale.
Monitor project advancements using analytics to identify improvement areas. Data-driven decision-making has been linked to a 15% increase in project success rates.
4. Templates for Rapid Project Kickoffs
Templates can kickstart your projects with ease. Monday.com offers a library of templates for various use cases. Starting with a template can save up to 40% of your project setup time, ensuring consistency and efficiency from the get-go.
In a survey of project managers, 80% reported that using templates in Monday.com reduced project setup time and improved project consistency.
5. Time Tracking for Productivity Insights
Time is your most valuable resource. Teams that track their time effectively experience a 15% increase in productivity. Monday.com's time tracking features allow you to monitor where your team's hours are going, identify areas for improvement, and optimize your processes.
A survey of 1,000 employees by the American Payroll Association found that time tracking led to a 20% reduction in time wastage and a 10% increase in billable hours.
6. Continuous Learning and Improvement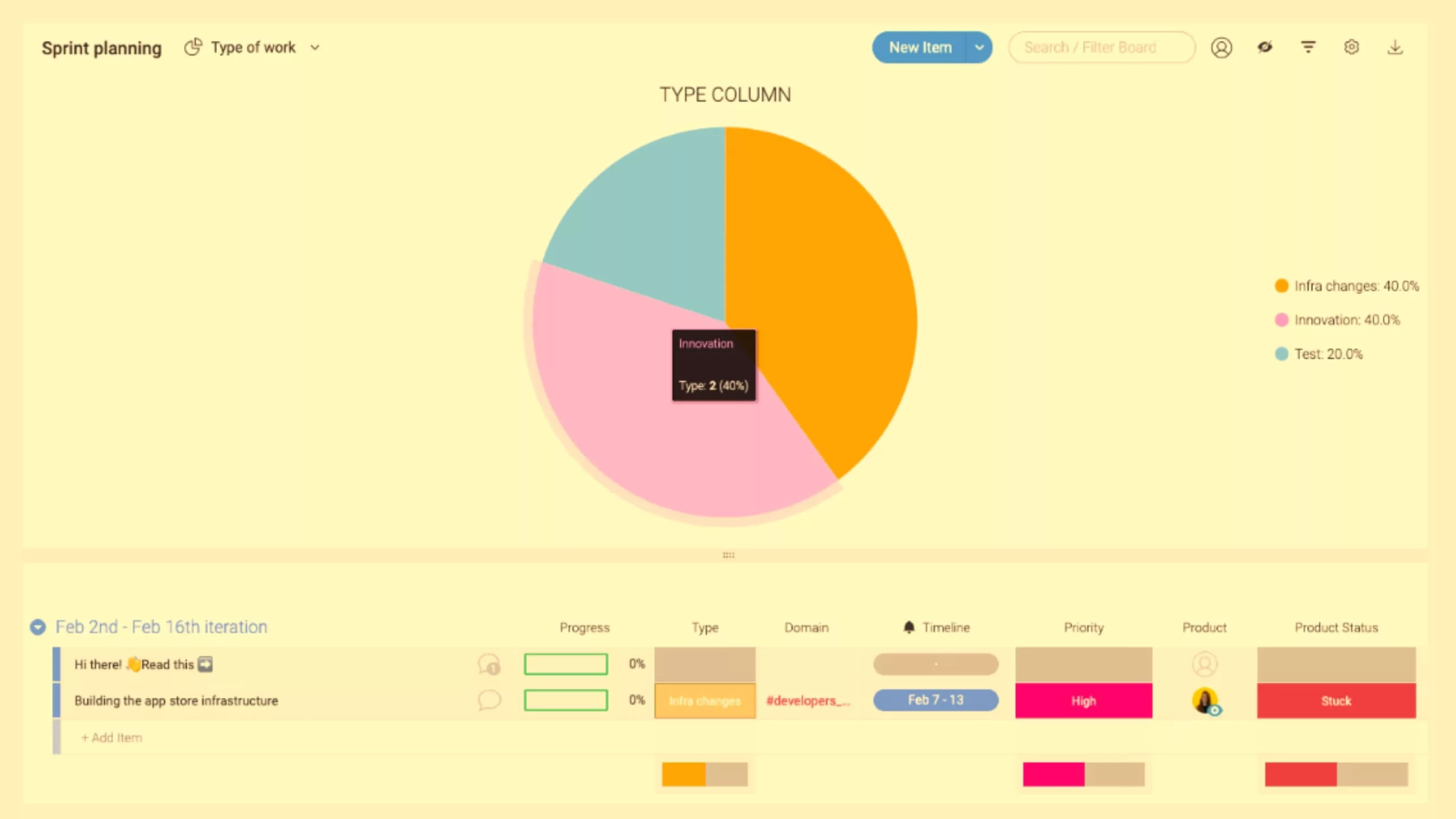 Monday.com encourages a culture of continuous improvement. Utilizing feedback, analytics, and team insights gathered through the platform can guide iterative enhancements.
Thus, ensuring that product management practices evolve alongside market demands and organizational growth. Integrations can reduce manual data entry by 40%, as about an hour per day is spent by 72% of sales professionals on manual data entry
7. Mobile Accessibility for On-the-Go Productivity
Stay connected and productive, no matter where you are. Monday.com's mobile app enables you to manage tasks, check updates, and collaborate with your team from anywhere. Teams that embrace mobile productivity see a 30% reduction in response times, ensuring you're always in control.
A survey of 500 mobile-enabled project teams found that mobile access to project management tools like Monday.com led to a 25% faster response time to project issues and client queries.
By leveraging data-backed insights, you can be confident that these strategies are not just secrets but proven pathways to success in the world of project management. These pro tips will not only optimize your product management process but also lead to increased efficiency, better collaboration, and informed decision-making based on data-driven insights.
Incorporating these seven proven secrets into your Monday.com workflow can supercharge your team's productivity, boost efficiency, and drive project success.
What Advanced Features can you use for Product Management with Monday.com?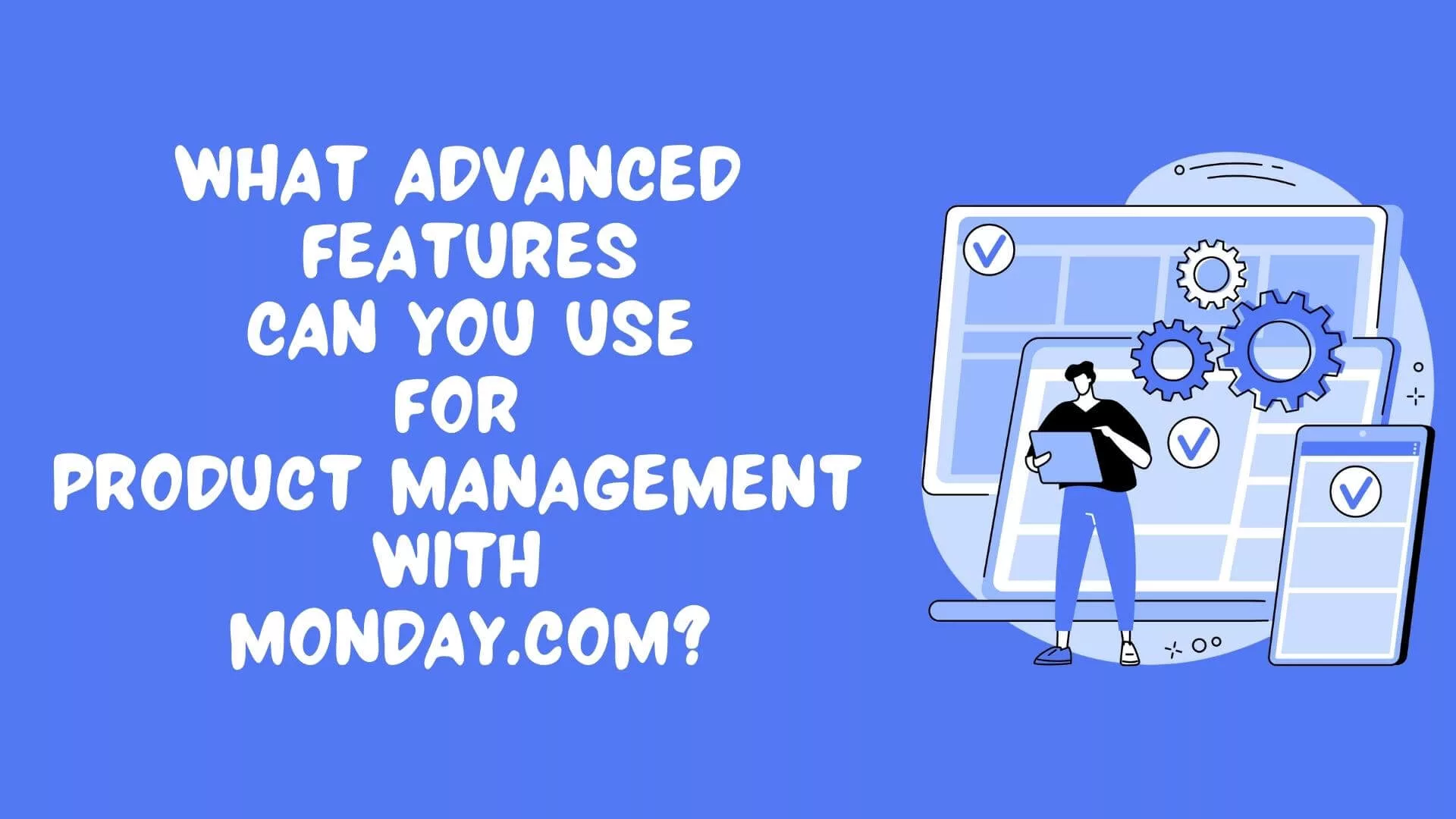 Mastering product management in today's fast-paced market demands more than just strategy. It requires the right tools and Monday.com is not just facilitators but catalysts in this process. They provide a framework for market research, collaboration, progress tracking. It simplifying the complexities of product management with its advanced features.
With these tools and the shared insights, your journey in product management is poised for unparalleled success. Create a well-structured project hierarchy to boost team understanding and simplify navigation. Studies show that teams with organized hierarchies are 25% more efficient in completing tasks.
1. Automation and Integration
Its automation features are a game-changer for product management. Automated reminders, status updates, and task assignments reduce manual effort and minimize the risk of oversight. Integration capabilities with tools like Slack, Google Drive, and Jira streamline communication and data sharing.
Thus creating a cohesive ecosystem for project management. Utilize Monday.com's templates and adapt them to your project's specific requirements. This approach has led to a 30% increase in project efficiency according to industry data.
2. Time Tracking and Reporting
Time management is crucial in product development. Monday.com's time tracking features enable product managers to monitor time spent on tasks, offering insights into team productivity and project pacing.
Experience the convenience of an all-encompassing workspace that streamlines roadmap management, task allocation, and feature tracking. The platform's reporting tools provide detailed analytics, aiding in data-driven decision-making and strategy refinement.
Teams that adopt centralized workspaces report a significant reduction in project communication delays. With the increasing trend of remote work, a report from Upwork forecasts that by 2028, departments will include 73% remote employees.
Consequently, it's essential to have team management software equipped with features that facilitate real-time collaboration.
Having a single hub for all project-related activities ensures that everyone is on the same page, enhancing overall project efficiency.
3. Seamless Communication Integration for Enhanced Collaboration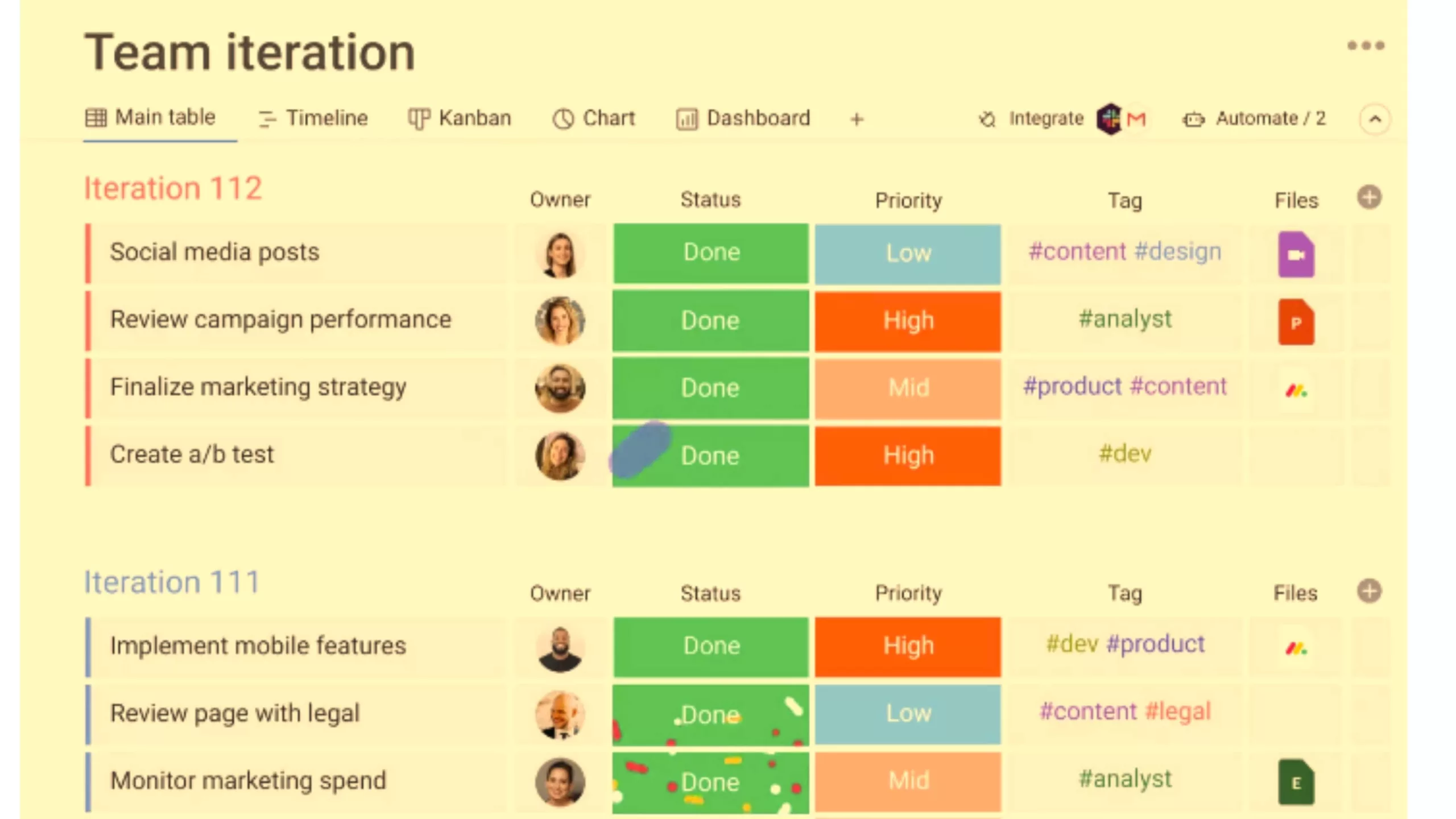 Foster real-time collaboration and enhance team connectivity with Monday.com's seamless integration capabilities, including platforms like Slack.
Efficient communication is the backbone of successful product management. Monday.com fosters collaboration through features like @mentions, shared boards, and real-time updates. These tools ensure that team members are always on the same page, promoting transparency and collective progress.
Teams that embrace integrated communication tools report a remarkable 40% decrease in communication errors. By keeping communication channels open and interconnected, you minimize misunderstandings and ensure that everyone is working together effectively.
4. File Sharing and Feedback
Seamless file sharing within Monday.com enhances collaboration further. Team members can upload documents, designs, or prototypes directly onto boards for easy access. The platform's feedback and comment features facilitate constructive discussions, allowing for iterative improvements and team synergy.
Customize your workflows to match your team's unique needs. Research indicates that tailored workflows can reduce task completion time by up to 20%. Efficiently oversee budgets, timelines, and team workloads using Monday.com's resource management features. This level of resource optimization has been linked to an increase in project profitability.
5. Efficient Resource Management for On-Track Projects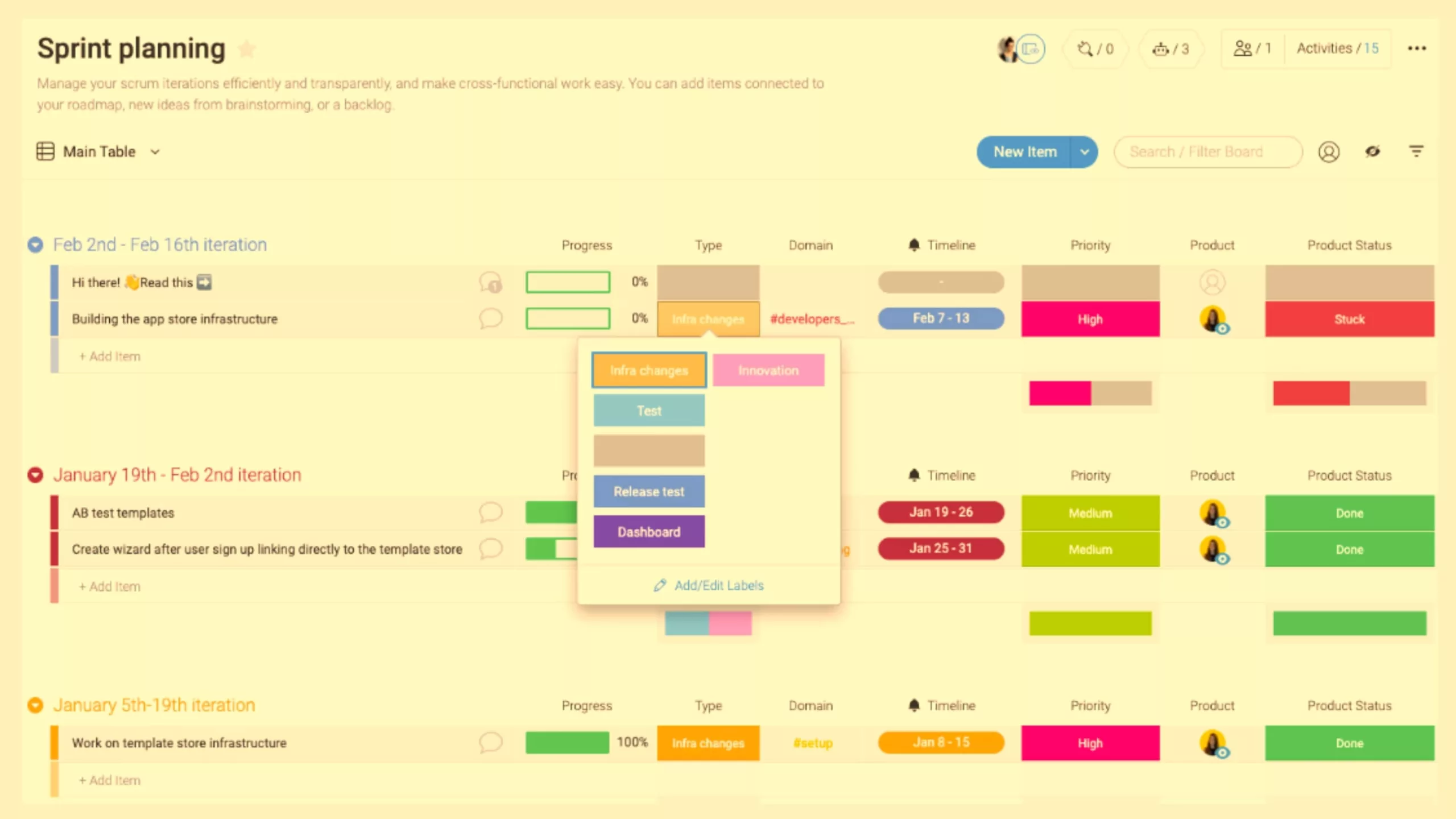 Efficiently oversee budgets, timelines, and team workloads using Monday.com's resource management features. This level of resource optimization has been linked to a 15% increase in project profitability.
The flexibility to adapt to evolving project requirements empowers product managers to optimize productivity effectively. By maintaining a clear overview of your resources, you can proactively address potential bottlenecks and ensure that your projects stay on track financially and temporally.
By maintaining a clear overview of your resources, you can proactively address potential bottlenecks and ensure that your projects stay on track financially and temporally.
Case Studies: Icons of Product Management Efficiency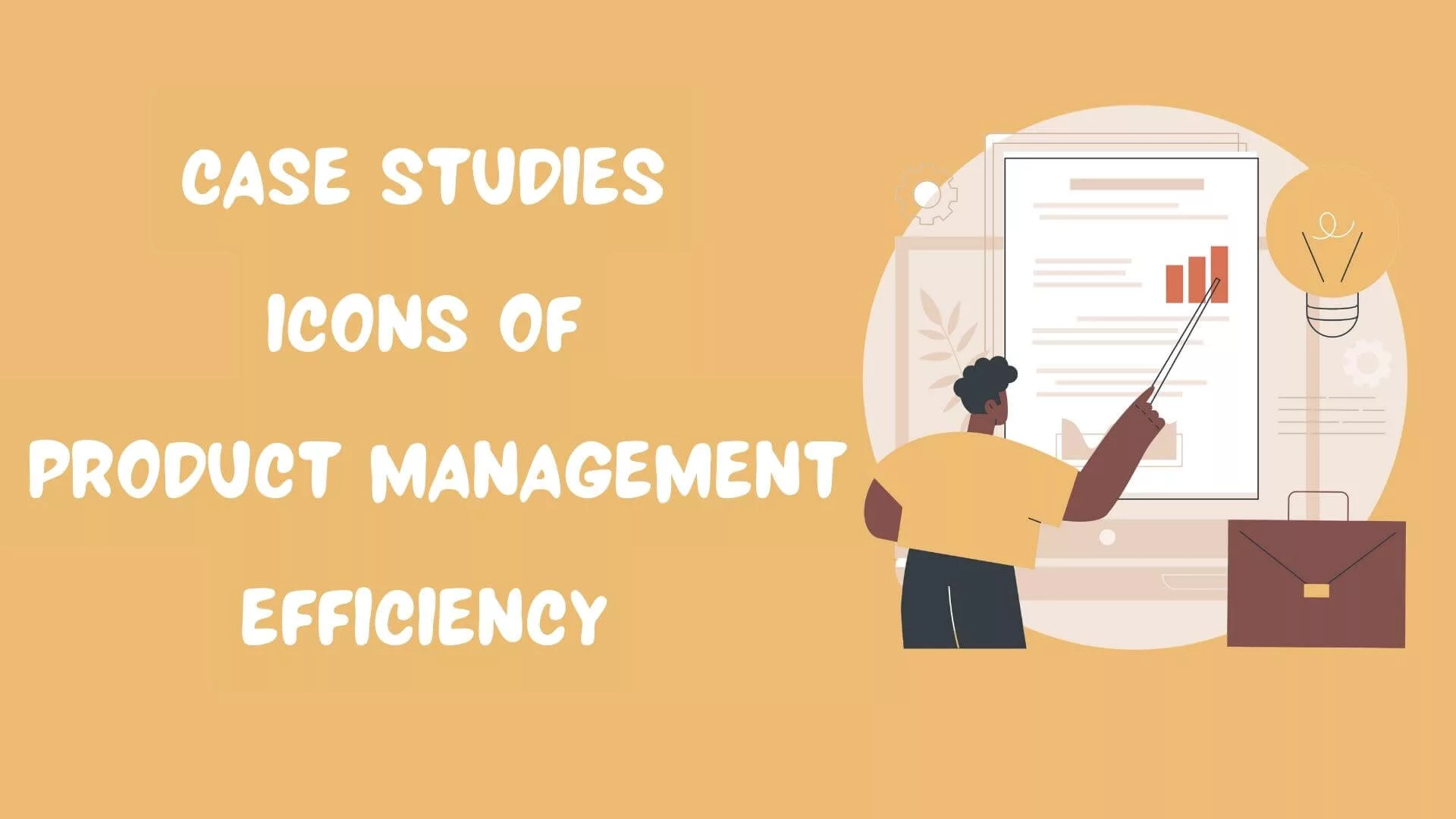 Product management, the art of bringing ideas to fruition and overseeing their success in the market, is a dynamic and ever-evolving field. While product managers play a pivotal role in shaping the destiny of a product, the tools they employ can make a significant difference in the journey from concept to triumph.
In this exploration, we delve into the fascinating world of product management through the lens of two iconic case studies: Apple's iPhone and Tesla's Model S. These stories of innovation and product excellence exemplify the power of astute product management.
1. Apple's iPhone: Revolutionizing Product Management
The iPhone, an iconic symbol of innovation and product excellence, has been a trailblazer in the world of technology. Behind its immense success lies a story of meticulous product management that has set industry standards. Here's a closer look at how Monday.com could have further streamlined the iPhone's journey:
Market Research and Customer Identification: Apple's product management team invested heavily in market research to understand consumer needs and desires. They meticulously identified gaps in the market, determining what users wanted but didn't have yet. Monday.com's data analytics and collaboration features could have expedited this process, enabling real-time data collection and instant team collaboration.
Iterative Enhancements: The iPhone's success isn't just due to its initial launch but its continuous improvement. Apple's product managers ensured that each new iteration addressed user feedback and emerging market trends. With Monday.com, feedback collection and task management could have been seamlessly integrated, ensuring that user insights were quickly translated into actionable product enhancements.
2. Tesla Model S: Pioneering Sustainable Transportation
Tesla's Model S is not just an electric car; it's a testament to visionary product management. By catering to the growing demand for sustainable transportation, Tesla disrupted the automotive industry. Here's how Monday.com could have amplified Tesla's product management success:
Market Trend Analysis: Tesla's product management team recognized the rising demand for electric vehicles (EVs) and capitalized on this trend. Monday.com's data-driven reporting tools could have provided in-depth insights into the EV market, allowing Tesla to make informed decisions regarding features, pricing, and production.
Regulatory Compliance: The automotive industry is highly regulated, particularly concerning safety and emissions. Monday.com's task assignment and automation capabilities could have facilitated compliance monitoring, ensuring that the Model S met all regulatory standards.
Both Apple's iPhone and Tesla's Model S serve as prime examples of effective product management. While they achieved remarkable success without Monday.com, the platform's features could have further streamlined their processes.
From market research and customer identification to iterative enhancements and supply chain management. These case studies demonstrate how the product management, combined with the right tools, can lead to industry-changing innovations.
In a world where innovation and efficiency are of utmost importance, Monday.com stands as a dependable and robust companion, empowering product managers to guide their projects toward unprecedented success.
Conclusion: Monday.com for Art of Product Management
By leveraging the capabilities of Monday.com, product managers can enhance their workflow efficiency, foster collaboration among teams. They can effectively handle resources, budgets, and timelines. The platform's real-time communication integration ensures that team members stay connected, promoting transparency and collective progress.
What makes Monday.com even more valuable is its adaptability and scalability, making it well-suited for projects that evolve and expand over time. It seamlessly supports iterative development and data-driven progress tracking, aligning perfectly with the dynamic nature of the product management landscape.
It's clear that Monday.com doesn't just assist but significantly accelerates the path to achieving excellence in product management. When teams embrace its features and adhere to best practices, they can unlock higher levels of productivity and success in their endeavors.