The popular American actress, rapper, and singer, Queen Latifah, has earned several accolades throughout her career. Along with her name in the industry, Queen Latifah's net worth earned till 2023 is also remarkable.
In this article, we will delve into the inspiring journey and remarkable achievements of the multi-talented artist, Queen Latifah. From her early life and career beginnings to her net worth and endorsements. We will explore the life of an icon who has made significant contributions to the entertainment industry and beyond.
Early Life and Career Beginnings
Born Dana Elaine Owens on March 18, 1970, in Newark, New Jersey, Queen Latifah showed early promise as an artist. 
Growing up in a supportive family with Baptist faith, she developed a passion for music, theater, and performance. At a young age, she began rapping and writing poetry, showcasing her talent and creativity.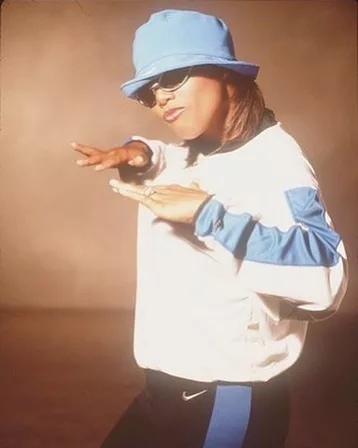 Rise to Fame in Music and Acting
Queen Latifah's breakthrough in the music industry came with her debut album, "All Hail the Queen," released in 1989. Her empowering lyrics and unique style resonated with audiences, earning her critical acclaim and commercial success. She became a leading figure in the hip-hop community, advocating for female empowerment and social issues.
The Ascent to Music Stardom
Queen Latifah's second album, "Nature of a Sista" in 1991, further solidified her position as a prominent figure in the music scene. She became a role model for young women across the globe, using her platform to promote self-confidence and self-respect.
Breakthrough Album and Chart-Toppers
In 1993, Queen Latifah released "Black Reign," which included the hit single "U.N.I.T.Y." This groundbreaking song earned her a Grammy Award for Best Rap Solo Performance, making her the first female rapper to win in this category.
Queen Latifah's Influence on Hip-Hop
Queen Latifah's impact on hip-hop extended beyond her music. She challenged stereotypes and pushed for more diverse representation within the genre. 
Her contributions would inspire future generations of female artists and change the landscape of hip-hop forever.
Venturing into Hollywood
Queen Latifah's talents were not limited to music. She made a seamless transition into acting, showcasing her versatility and charisma on the big screen.
Transition to Acting
Her breakthrough role came in 1991 when she starred in the critically acclaimed film "Jungle Fever." 
From there, she continued to impress audiences with her performances in movies like "Set It Off," "Chicago," and "Bringing Down The House." These films earned nominations and accolades for her acting prowess.
Television Ventures
Queen Latifah's charisma and relatable nature made her a sought-after television personality. She hosted her talk show, "The Queen Latifah Show," where she engaged with guests from all walks of life, providing a platform for meaningful conversations and inspiring stories. 
Her show garnered critical acclaim and a devoted audience. It stayed on air from 1999 to 2001 and then further got broadcasted from 2013 to 2015.
Acclaim and Accolades
Over the years, Queen Latifah received numerous accolades, including a Golden Globe Award, two Screen Actors Guild Awards, a Grammy Award winner, one Primetime Emmy Award, and two NAACP Image Awards.
Besides, she also received nominations for an Academy Award. Her ability to tackle diverse roles demonstrated her exceptional acting range.
Her biggest acclamation so far is to be the first female hip-hop artist who got nominated for an Oscar and also received BET Lifetime Achievement Award. She was the first in the rapping world when awarded this recognition.
Queen Latifah's Business Ventures
Queen Latifah's entrepreneurial spirit has led her to venture into various business endeavors. She has launched her own production company, Flavor Unit Entertainment, producing successful films and television shows.
Additionally, she has delved into the beauty and fashion industry with her line of cosmetics and clothing. She is also an author and wrote a book, "Ladies First: Revelations of a Strong Woman."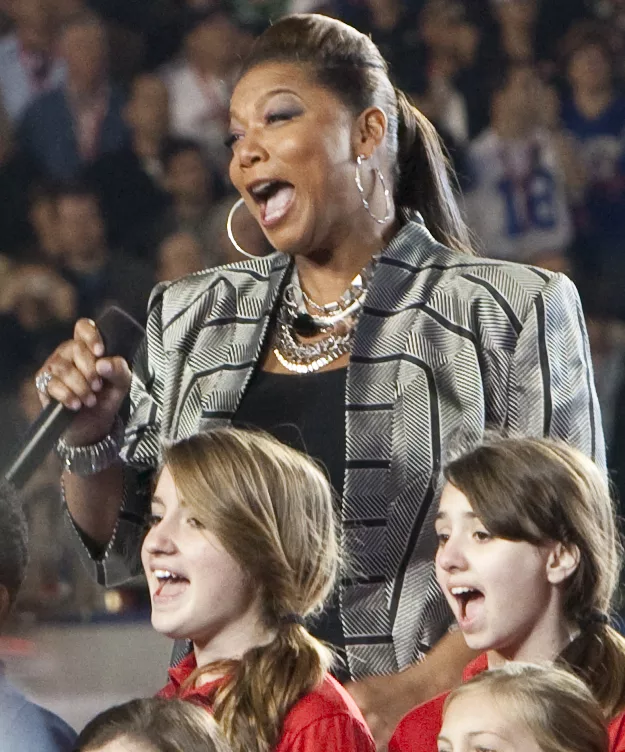 Queen Latifah as a Philanthropist
Queen Latifah's dedication to making a positive impact extended beyond her professional endeavors. She established scholarships and educational programs to support underprivileged youth in pursuing their dreams. Her commitment to education reflected her belief in the power of knowledge and its ability to change lives.
Queen Latifah also championed health initiatives, particularly those related to heart health and preventive care. She used her influence to raise awareness about the importance of healthy living.
Other than this, Queen Latifah's media projects often focused on empowering women and promoting positive narratives. She aimed to create content that showcased women as strong, independent, and multi-faceted individuals. 
To name a few, the charities that are supported by Queen Latifah are Common Ground Foundation, Citymeals on Wheels, Boys & Girls Club of America, Dana Farber Cancer Institute, Princess Grace Foundation, Starlight Children's Foundation, Keep a Child Alive, The Trevor Project, and many more.
Her Net Worth
With an illustrious career spanning decades and a diverse portfolio of business ventures, Queen Latifah's net worth has seen substantial growth. While specific numbers can vary across sources, her net worth is estimated to be in the range of hundreds of millions. It is estimated to be around $70 million.
Her success in music, acting, and entrepreneurship all contribute to her impressive financial standing. Queen Latifah's financial success is not solely the result of her entertainment endeavors but also her strategic investments and commitment to building a sustainable future.
Her Enduring Legacy
Queen Latifah's impact on popular culture and her contributions to the entertainment industry are enduring and far-reaching. Her influence on the representation of women in hip-hop and Hollywood, as well as her unyielding support for social causes, have left an indelible mark on pop culture. 
As a trailblazer and an inspiration to many, Queen Latifah's legacy will undoubtedly continue to inspire future generations of artists, entrepreneurs, and philanthropists.
Wrapping Up
Queen Latifah's journey from a talented young girl from New Jersey to an acclaimed artist and influential figure serves as an inspiration to all just like the story of Masako Katsura for playing billiards. Her dedication to her craft, her commitment to giving back, and her resilience in the face of challenges exemplify the qualities that have made her a true icon.