We've all been there, haven't we? The weight of the world on our shoulders, that incessant buzzing in our heads—like a beehive that's been poked one too many times. But, what if I told you there are 10 Ways to Naturally Reduce Anxiety? Yep, you heard me right! And no, I'm not pulling your leg. Before you jump out of your socks with excitement, let's take a deep dive and see how we can tackle this beast together.
In a world running at breakneck speed, it's easy to find oneself ensnared in the sticky web of anxiety. We've all been there, staring at the ceiling at 3 am, drowning in a sea of relentless thoughts. But hey, fret not!
By taking the scenic route through life and naturally reducing anxiety. You can bid adieu to those sleepless nights and jittery mornings. Let's untangle this mess one step at a time, shall we?
1. Breathe, Just Breathe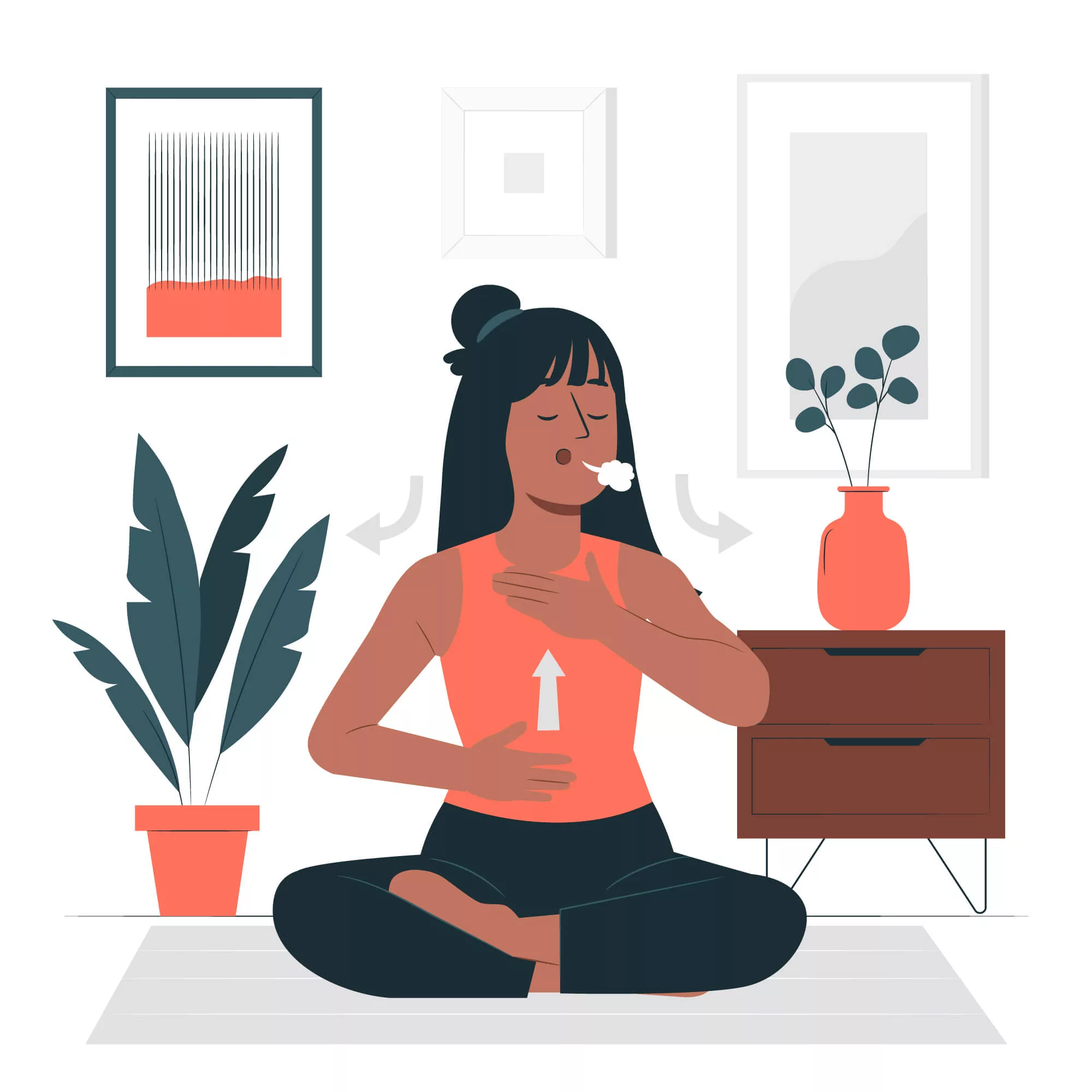 Let's set the scene. You're lounging on a secluded beach on a tropical island, the turquoise waves gently kissing the pristine sands. Now, while we can't magic ourselves there (if only!).
We can certainly conjure a similar sense of calm. Breathing exercises are your ticket to this oasis.
Taking slow, deliberate breaths—inhaling for a count of 4, holding for 4, and exhaling for 4—can wrap you in a cloak of calm. As if you're basking in that island breeze, far away from the maddening hustle and bustle.
Here's a fun nugget of wisdom. When you engage in diaphragmatic breathing, or as we like to call it, belly breathing, you're not just filling your lungs; you're signaling your brain to mellow out.
By breathing from the belly rather than the chest, you stimulate the relaxation response in your brain. A simple shift, a monumental reward!
2. Move That Body!
Why wait for the gym to get moving? Slip on those funky jammies, hit play on your favorite jam, and dance like no one's watching!
From a wild jig to a slow sway, every move releases endorphins, those fabulous mood-enhancing chemicals. Not in the mood for a dance or gym routine? No worries!
A brisk walk around the block, a leisurely cycle, or even a stretch can do wonders. Get that heart pumping, and let nature's very own chill pills, the endorphins, wash over you.
3. Seek your "Art"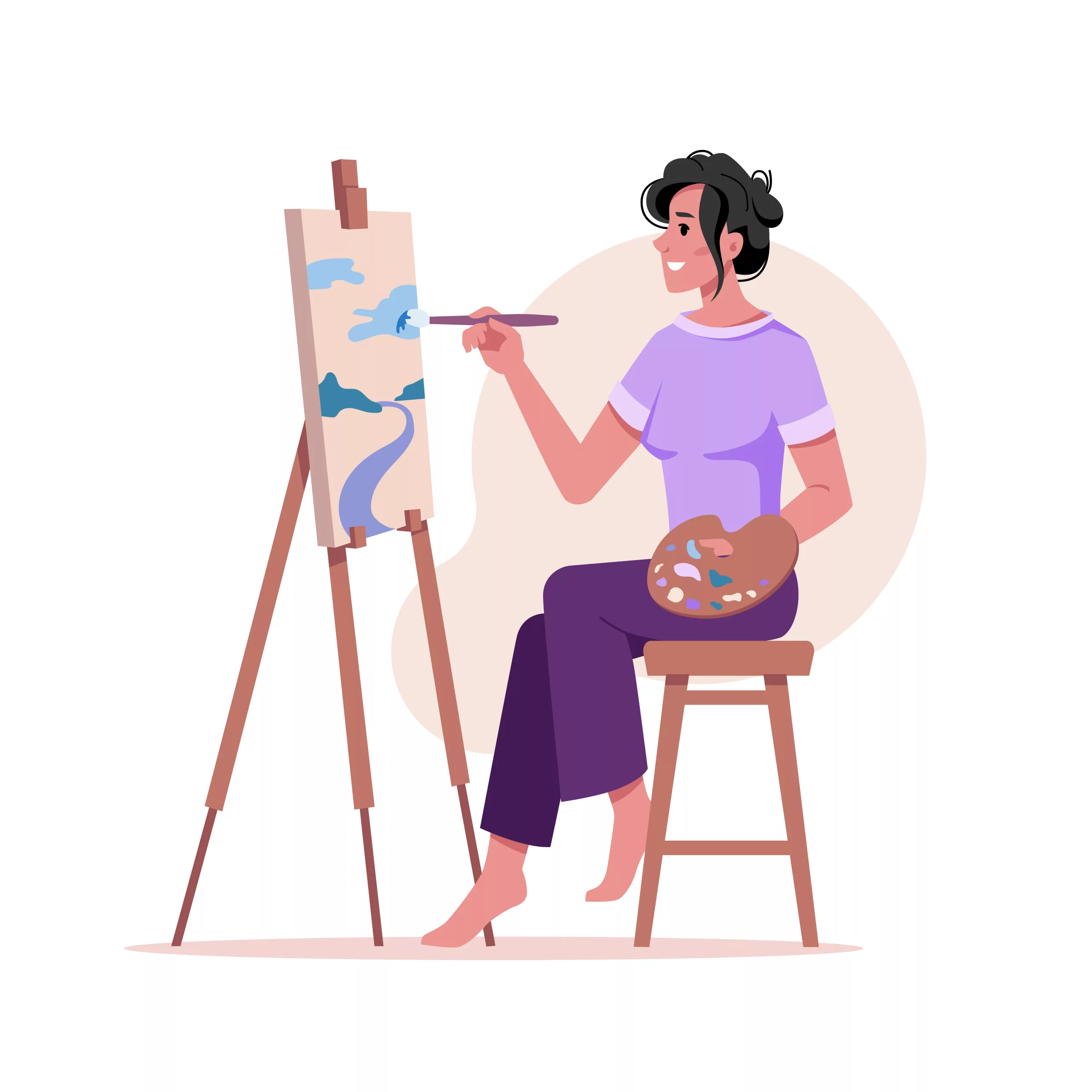 Unleashing the Inner Picasso The wonders of art aren't bound by age. Remember the sheer joy of painting with fingers, creating abstract masterpieces with unexpected mediums?
It's high time to rekindle that spark. Grab a paintbrush, doodle on a pad, or if you're feeling particularly adventurous, make art with spaghetti! Expressing yourself through art can be incredibly cathartic, providing a delightful detour from anxiety.
Let's talk about the underestimated power of doodles. Far from random scribbles, they are portals to tranquility. Research indicates that the act of doodling can bolster concentration, enhance retention, and notably, diminish stress.
Next time you're trapped in a mind-numbing meeting or a droning call, let your pen wander, and let doodles be your quiet escape.
4. Music to My Ears
The Symphony of Serenity There's an unmatched magic that music wields. A haunting melody, a pulsating beat, or lyrics that echo your heart's deepest murmurs, music can be a sanctuary.
Whether you're soaking in the chords, belting out your cherished tunes, or strumming an instrument, music is a balm for frayed nerves.
It's a universal language, speaking directly to the soul, reminding us that no matter the cacophony outside, there's a harmonious haven within, just waiting to be tapped into.
5. Nature's Lap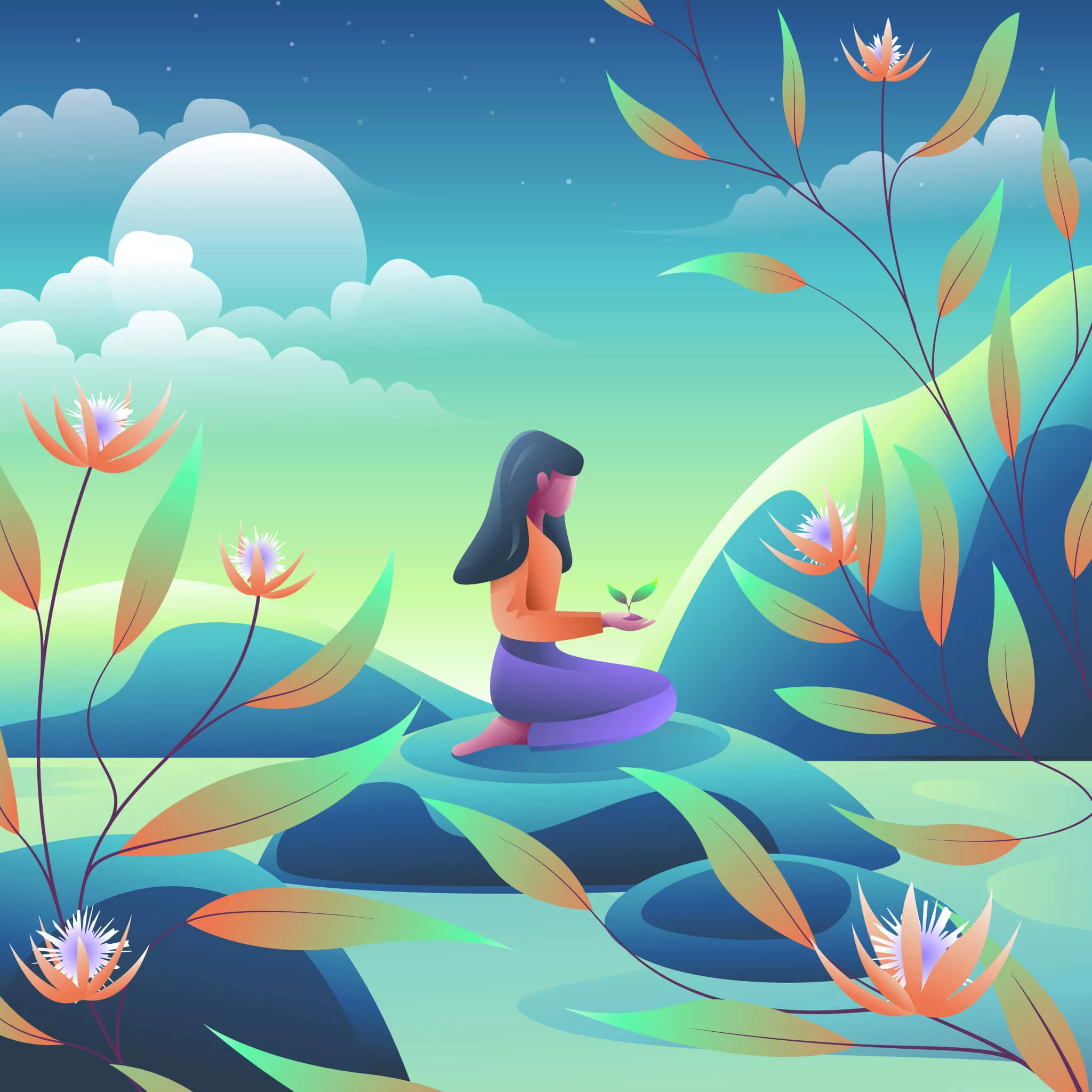 Finding Your Sanctuary Outdoors It doesn't take a genius to figure out this one. The equation is simple: Nature equals an instant calm pill. Ever noticed how the rustling of leaves, the chirping of birds, or the gush of a waterfall instantly soothes the mind?
There's an inexplicable magic that nature weaves, drawing us into its serene embrace. Don't just take my word for it!
Slide into those comfy sneakers, embark on a tranquil hike, laze around in a verdant park, or let the rhythmic ripples of a river lull you into calmness.
Mother Nature's been in the relaxation business for eons; it's high time we book an appointment.
6. Chew the Right Stuff
Snack Your Stress Away Admit it, we've all been guilty of stress-eating, often reaching for that bag of chips or cookies. But what if the solution to our anxiety was on our plate?
Instead of those salty chips, imagine indulging in a piece of velvety dark chocolate, munching on crunchy almonds, or savoring antioxidant-rich blueberries. Delicious and distressing!
Fact #3: Dark Chocolate's Double Duty Get ready for a sweet revelation! Dark chocolate is not just a treat for your taste buds but also a boon for the brain.
Rich in flavonoids, it has been linked to a reduction in stress hormones. So, the next time you're seeking solace, let a square of dark chocolate melt in your mouth and feel the stress dissolve with it.
7. Talk It Out, Buddy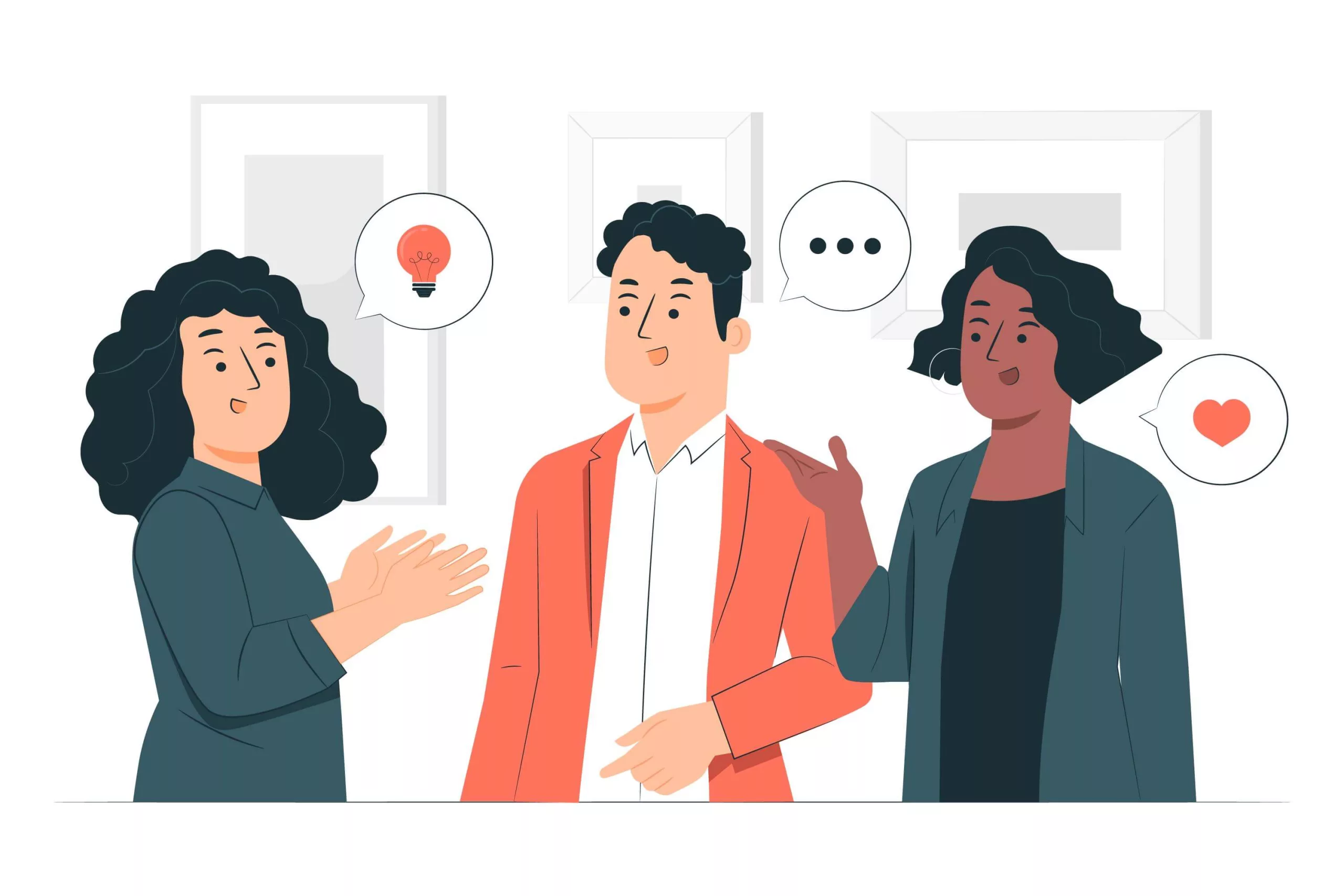 The Therapy of Conversation You've heard the old saying, right? "A problem shared is a problem halved." And boy, isn't that the truth!
Whether it's the weight of the world or just a tiny pebble in your shoe, talking can make a world of difference. Reach out to a trusted friend, confide in a family member, or even spill the beans to your pet (they're the best listeners!).
It's like releasing the pressure valve, allowing the steam of stress to escape and leave you light and buoyant.
8. Essential Oils & Aromatherapy
The Scented Route to Serenity Hold onto your hats, because we're diving nose-first into the world of aromatherapy! Just as music is a feast for the ears, scents are a banquet for the nose.
Picture this: a few drops of lavender oil in your bath, and you're whisked away to a meadow filled with blossoms. Or maybe you're more of a peppermint person, feeling the crispness clear away the fog of anxiety.
Essential oils like chamomile, lavender, and peppermint aren't just fragrances; they're olfactory oases. Take a deep breath, and let the aromatic alchemy transport you to tranquillity.
It's more than just a delightful whiff; it's a direct line to your emotions. When you inhale that favorite scent of yours, you're not merely enjoying its fragrance.
Instead, you're triggering your brain's emotion center, the limbic system. This unique activation is why certain smells can whisk you away to a cherished memory or evoke feelings of relaxation.
It's like having a remote control for your mood, all packaged into one tiny scent molecule. How's that for a brainy fact?
9. Get Enough Zzz's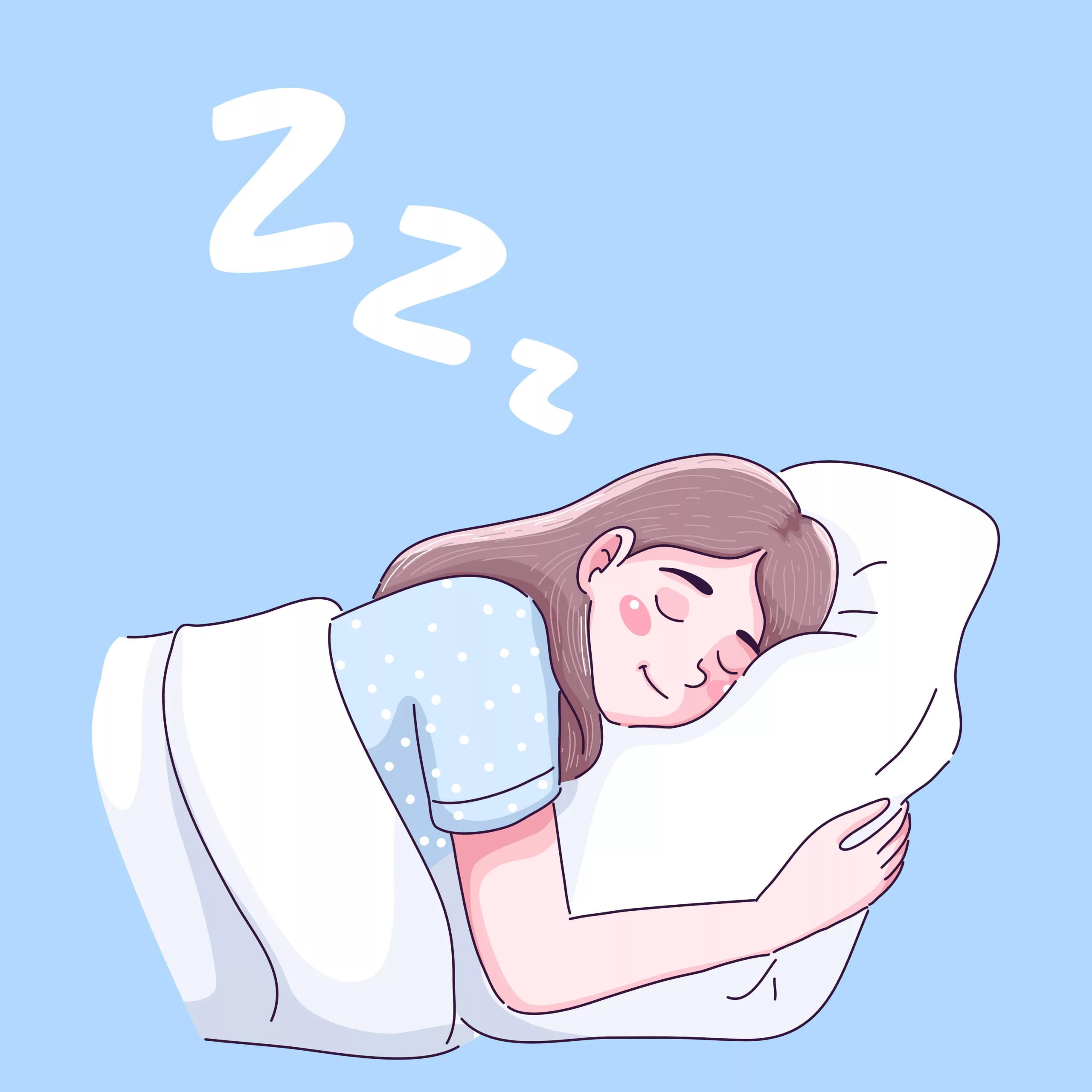 The Bedtime Bliss Ever heard the phrase "I'll sleep on it"? There's wisdom behind those words. Sleep is not just a physical reset button; it's a mental one too.
Tossing and turning all night? Well, it's not just your body that'll feel groggy—the mind takes a hit too. Ensuring you catch those quality Zzz's is like gifting yourself a serene and stress-free sanctuary.
Dim the lights, play some soft tunes, and dive into the world of dreams. It's a date with peace, every night.
Here's something to snooze over: When you skimp on sleep, your body amps up the stress hormones. It's like setting up an unwanted alarm for anxiety.
Studies have consistently highlighted the interlink between a good night's rest and reduced anxiety levels. So, the next time you're tempted to pull an all-nighter, remember: every hour of sleep lost is a peace point dropped.
10. Limit the Caffeine
Brewing Balance in Life Mornings and coffee—name a more iconic duo! For many, that steaming cuppa is a lifeline. But, and here's the kicker, while caffeine jolts you awake, it might also be ruffling your inner calm.
Cutting back doesn't mean giving up entirely, but perhaps switching to a half-caff or relishing a soothing herbal tea now and then.
Finding that caffeine sweet spot can be the key to keeping both your energy and peace levels in harmony.
11. Unwind Your Mind Through Meditation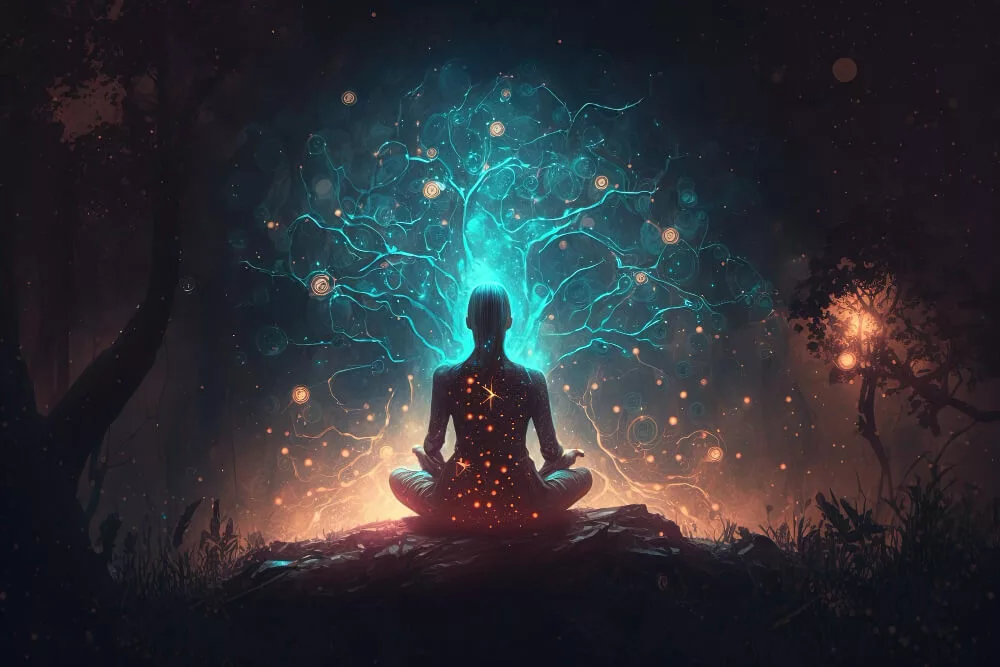 Embarking on a Peaceful Voyage In this fast-paced world, where every tick of the clock echoes in our ears, pausing might seem impossible.
But there's an oasis of calm available to all, and it's called meditation. As you sit down, close your eyes, and focus on your breath.
It's like opening a door to a universe where the commotion outside fades into a distant hum. You become the master of the moment, gently guiding your thoughts and grounding yourself.
Dig a bit into science, and you'll uncover gold! A study from Harvard revealed an astonishing discovery: regular meditation doesn't just calm the mind temporarily—it can rewire it.
By altering the neural pathways, it makes individuals more resilient to stress, proving that this ancient practice has modern-day superpowers.
12. The Power of the Pen: Journaling
Ink Your Thoughts and Lift Your Spirits We've all had those moments where our minds resemble a tangled mess of threads. Trying to untangle them verbally can be daunting. But what if there was another way? Enter journaling!
It's more than just writing—it's therapy. As the ink flows, so do the bottled-up emotions, worries, and thoughts. You're not just communicating with a piece of paper; you're confiding in a non-judgmental companion, always ready to listen.
You might think, "It's just writing. How powerful can it be?" Well, hold onto your hats! Research highlights that expressive writing isn't merely a cathartic experience; it's healing.
By channeling your feelings onto paper, you're doing more than narrating; you're healing. From mood elevation to reduced stress and even bolstered immune function, journaling packs a punch in the wellness arena.
Conclusion
Life is like a big adventure, and sometimes it feels a bit tricky, like a roller-coaster ride. But don't worry, you've got a bag of tricks now – these "10 Ways to Naturally Reduce Anxiety." So, when life gets a bit too wobbly, remember you've got these cool ways to help you feel better.
As they say, "In every storm, there's a rainbow waiting to happen." So, keep your chin up, because you're the captain of your ship, steering towards calm waters.
Just like learning to ride a bike, these ways might take some practice, but soon you'll be a pro at finding your inner peace.