In today's fast-paced and highly competitive job market, the question of what makes you unique has become increasingly significant for both job seekers and employers. As companies seek individuals who can bring fresh perspectives, innovative ideas, and unique skill sets to the table, candidates must find compelling ways to showcase their individuality and demonstrate how they can contribute to the organization's success.
The question, "What makes you unique?" is not an invitation for candidates to boast or compete with others. Instead, it serves as a valuable opportunity for candidates to articulate their distinct qualities, experiences, and strengths. Answering this question effectively requires self-awareness, confidence, and an authentic understanding of one's value proposition.
To tackle this question, candidates should begin by conducting a thorough self-assessment. Reflecting on personal experiences, both professionally and personally, can reveal insights into one's journey, growth, and the development of unique skills. This introspection helps candidates understand what sets them apart from others and how their diverse background can bring value to potential employers.
How to know your Uniqueness?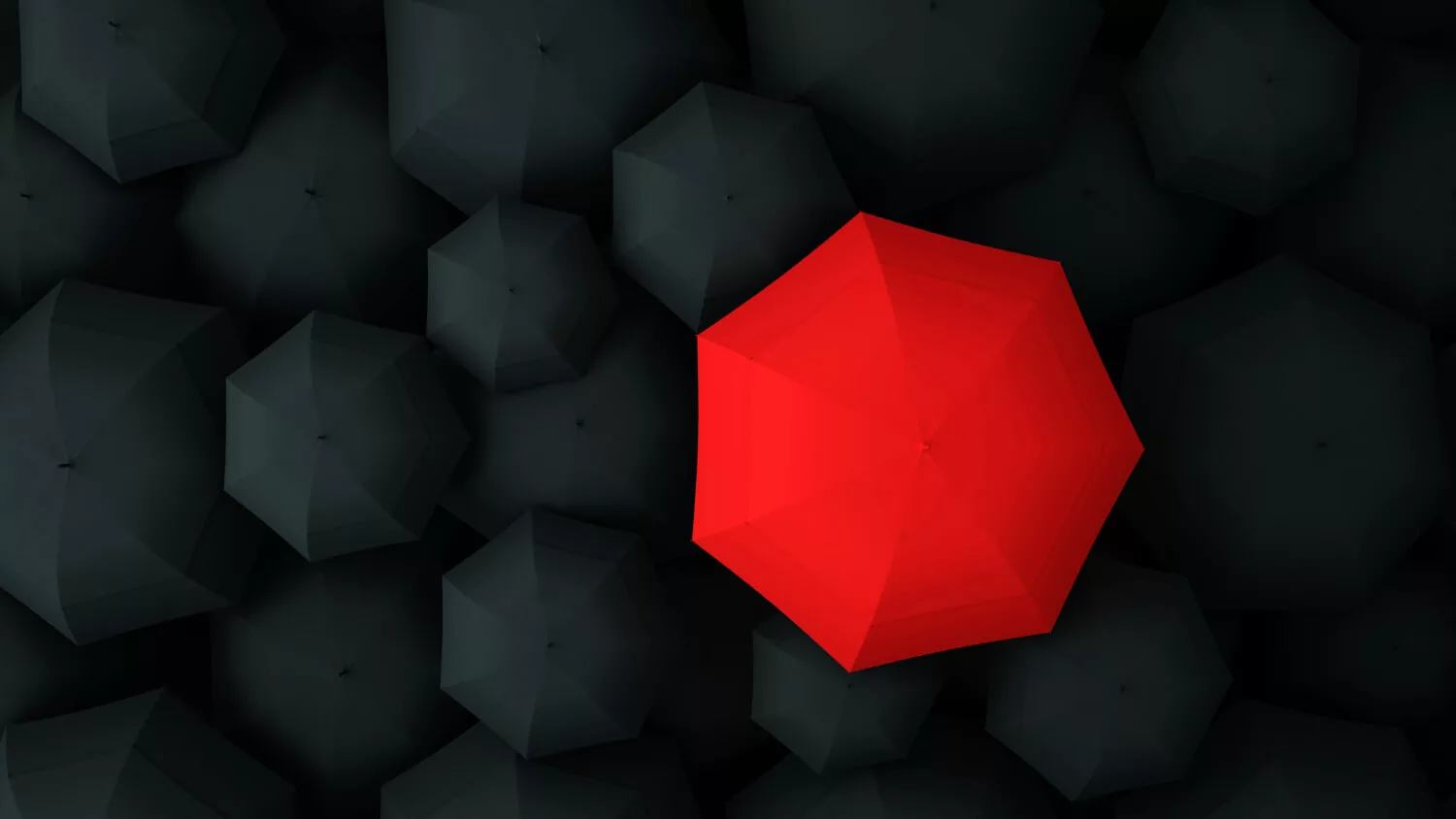 Highlighting specific accomplishments and showcasing how they have made a difference in previous roles is crucial. By providing concrete examples, candidates can demonstrate their ability to contribute positively to the organization. Employers are often interested in individuals who can solve problems creatively, collaborate effectively with others, and demonstrate a track record of success.
It's essential for candidates to align their uniqueness with the needs of the company they are applying to. Researching the organization's culture, values, and mission can help candidates tailor their responses to highlight how their individuality can be an asset in achieving the company's objectives. Understanding the challenges the company faces and how their skills and experiences can address those challenges further strengthens their candidacy.
12 Sample Answers to the Question "What Makes You Unique?"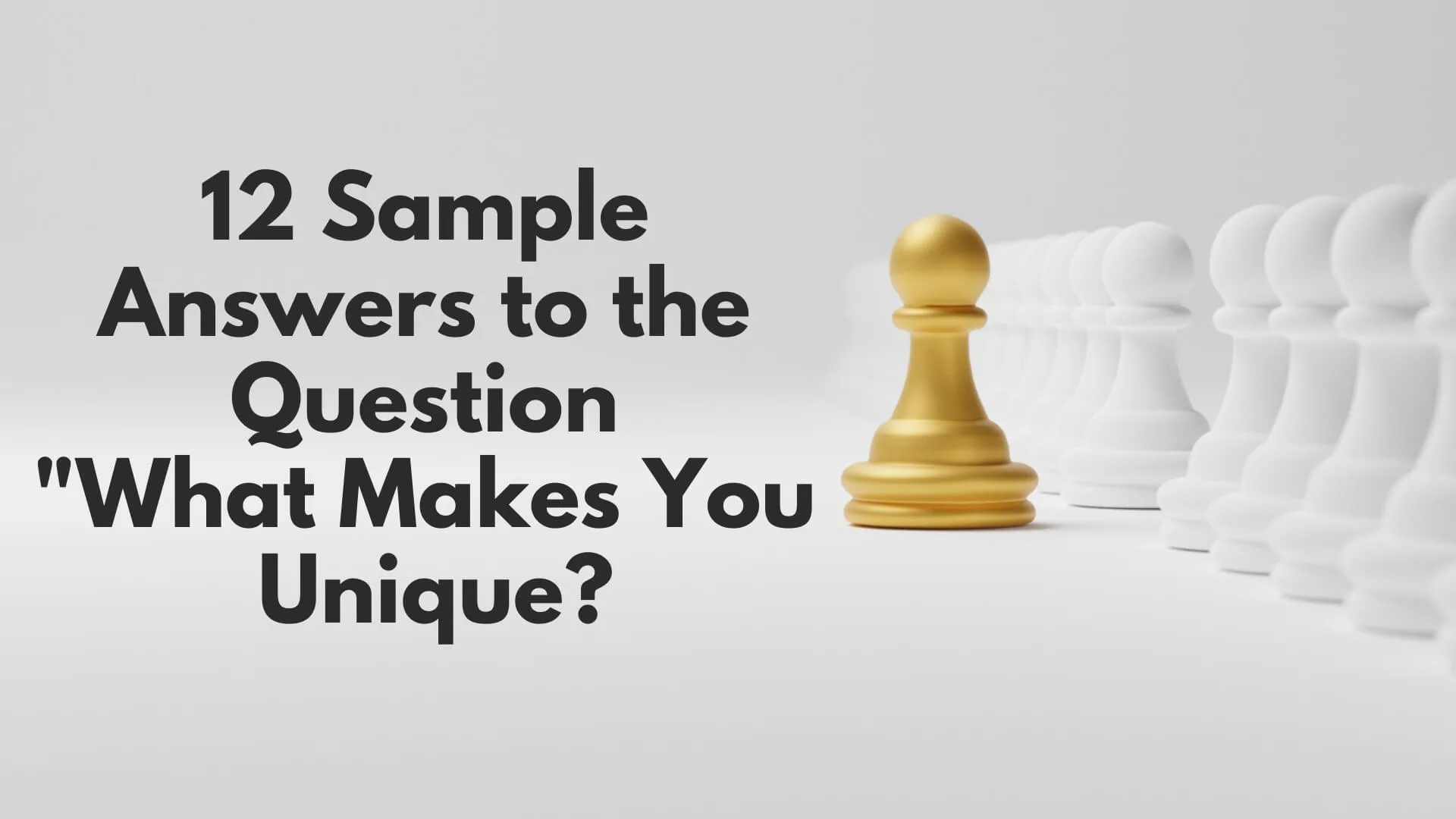 Uniqueness is not a static trait but a continuous journey of growth and learning. Embrace opportunities for self-improvement, both personally and professionally. Invest in honing your skills, exploring new areas of interest, and embracing change with an open mind. By demonstrating a commitment to lifelong learning, you exhibit adaptability and the capacity to evolve, attributes that can be invaluable in a rapidly changing world.
Answer #1: Varied Interests
As a Marketing Analyst with a love for literature and philosophy, my varied interests not only enrich my life but also significantly enhance my problem-solving abilities. Drawing on insights from diverse fields, I approach marketing challenges with a unique perspective that others might not possess. This allows me to devise creative and innovative solutions that resonate with different target audiences and bring a fresh viewpoint to the table. By connecting seemingly unrelated ideas, I can develop captivating marketing campaigns that engage customers on a deeper level and drive brand loyalty.
What it portrays: The candidate's varied interests indicate their ability to bring a diverse perspective to marketing challenges. Their love for literature and philosophy suggests a creative and innovative approach to problem-solving, which can lead to unique and captivating marketing campaigns.
Answer #2: Intellectual Curiosity
My insatiable thirst for knowledge and intellectual curiosity are two of my most distinguishing qualities. Beyond the scope of my field of expertise, I actively seek to expand my understanding of various subjects and industries. This curiosity enables me to make unexpected connections and uncover new insights that can lead to innovative marketing strategies. As a Marketing Analyst, this passion for learning drives me to keep up with the latest industry trends, consumer behaviors, and emerging technologies. By staying at the forefront of marketing developments, I can offer well-informed insights and propose cutting-edge approaches that keep the company ahead of its competitors.
What it portrays: The candidate's intellectual curiosity demonstrates their commitment to continuous learning and staying updated with the latest marketing trends and technologies. Their thirst for knowledge signals that they are likely to be proactive in seeking new insights and opportunities for the company.
Answer #3: Persistence and Tenacity
Possessing a strong will and tenacity sets me apart as someone who never shies away from challenges. When confronted with obstacles, I am determined to find solutions and persevere until goals are achieved. In a fast-paced marketing environment, this resilience is crucial for adapting to changing market dynamics, analyzing campaign performance, and optimizing strategies for better results. My determination allows me to see setbacks as opportunities for growth and learning, pushing me to constantly improve and deliver exceptional outcomes.
What it portrays: The candidate's persistence and tenacity show that they are resilient and determined to overcome challenges in the marketing field. This attribute makes them a valuable asset in navigating complex marketing situations and achieving objectives.
Answer #4: Emotional Intelligence
My high level of emotional intelligence is a critical asset in the world of marketing. It enables me to navigate interpersonal relationships effectively, manage and adapt to different emotions, and empathize with colleagues and customers. As a Marketing Analyst, understanding and responding to the emotions of target audiences is key to crafting compelling messages and campaigns that resonate on an emotional level. My emotional intelligence also makes me an effective team player and leader, fostering a positive and harmonious work environment where creativity and collaboration thrive.
What it portrays: The candidate's high level of emotional intelligence highlights their ability to understand and connect with target audiences on an emotional level. This skill is vital for crafting impactful marketing messages and fostering positive relationships with colleagues and customers.
Answer #5: Unique Work Experience
My unique work experience, which includes a blend of marketing analysis, sales, and customer service roles, has given me a well-rounded understanding of various aspects of business operations. This diverse experience allows me to see the bigger picture and how marketing efforts align with broader organizational goals. As a Marketing Analyst, I can leverage this comprehensive perspective to identify opportunities for synergies between different departments and ensure that marketing strategies contribute effectively to the overall success of the company.
What it portrays: The candidate's unique work experience demonstrates their versatility and comprehensive understanding of various business aspects. This makes them adept at aligning marketing strategies with broader organizational goals and fostering collaboration across departments.
Answer #6: Problem-Solving Skills
Throughout my career and education, I have honed my problem-solving skills, which have become one of my greatest strengths. As a Marketing Analyst, I approach challenges with a systematic and analytical mindset. I can quickly analyze data, interpret trends, and identify patterns that inform strategic decision-making. This allows me to make data-driven decisions and optimize marketing efforts for better outcomes. Furthermore, my ability to think critically and creatively enables me to tackle complex marketing challenges and devise innovative solutions that set our campaigns apart from the competition.
What it portrays: The candidate's problem-solving skills showcase their analytical mindset and their capacity to make data-driven decisions. This skill is essential in the marketing domain, where the ability to analyze trends and identify opportunities is crucial for success.
Answer #7: Passion for Learning
My passion for learning is not only a personal drive but also a professional imperative. In the ever-evolving landscape of marketing, staying updated with the latest trends, technologies, and consumer behaviors is essential. As a Marketing Analyst, my passion for learning ensures that I remain adaptable and resourceful, continuously refining my skills to address emerging challenges and seize new opportunities. This enthusiasm for acquiring knowledge translates into my work, where I consistently seek out innovative marketing strategies and tactics to drive growth and achieve exceptional results.
What it portrays: The candidate's passion for learning indicates their dedication to personal and professional growth. This enthusiasm suggests they will actively seek innovative marketing strategies and stay adaptable in the dynamic marketing landscape.
Answer #8: Adaptability and Resilience
Having lived and worked in various countries, I have developed a strong adaptability and resilience that set me apart in the marketing field. Adapting to diverse environments and cultures has given me a global perspective and a deeper understanding of the diverse needs and preferences of international audiences. As a Marketing Analyst, my adaptability allows me to quickly respond to changing market conditions, consumer trends, and competitive pressures. This flexibility ensures that our marketing strategies remain relevant and effective in a dynamic and rapidly changing landscape.
What it portrays: The candidate's adaptability and resilience make them well-suited for the ever-changing marketing environment. Their ability to respond to market shifts and stay relevant enhances their value as a Marketing Analyst.
Answer #9: Cultural Awareness
My experiences living abroad have heightened my cultural awareness and sensitivity, enriching my approach to marketing. Recognizing the value of diverse perspectives, I understand the importance of tailoring marketing messages to resonate with different cultural backgrounds. As a Marketing Analyst, this cultural awareness is invaluable in crafting campaigns that embrace diversity and inclusion, making our brand more relatable and appealing to a wider range of customers. It also enables me to work effectively with colleagues from diverse cultural backgrounds, fostering a collaborative and inclusive work environment.
What it portrays: The candidate's cultural awareness illustrates their sensitivity and ability to create marketing campaigns that resonate with diverse audiences. This skill is particularly valuable in reaching international markets and promoting inclusivity in marketing messages.
Answer #10: Team Player with Leadership Qualities
I am not only a team player but also someone with strong leadership qualities that complement my collaborative nature. In a marketing team, effective collaboration is essential for brainstorming ideas, implementing campaigns, and analyzing results. My ability to work seamlessly with colleagues ensures that we collectively drive the success of marketing initiatives. Moreover, when the situation demands, I can confidently take the lead and guide team members, motivating them to perform at their best and achieve shared goals.
What it portrays: The candidate's combination of teamwork and leadership qualities makes them a strong asset in any marketing team. Their ability to collaborate effectively and lead when necessary fosters a positive and productive work environment.
Answer #11: Creative Thinking
My ability to think creatively is one of my most valuable assets as a Marketing Analyst. This allows me to look beyond conventional approaches and envision innovative solutions that captivate audiences and differentiate our brand. My creative thinking fuels my enthusiasm for crafting unique marketing strategies. That leave a lasting impression on customers and contribute to the growth of the company.
As a Marketing Analyst, this creativity enables me to design engaging content. To explore unconventional channels, and conceptualize campaigns that evoke emotions and drive action.
What it portrays: The candidate's creative thinking sets them apart as someone who can offer fresh and imaginative marketing solutions. This skill allows them to stand out in a competitive marketing landscape and drive innovative campaigns.
Answer #12: Strong Work Ethic
Finally, my strong work ethic sets me apart as a dedicated and dependable Marketing Analyst. I believe in delivering high-quality work and take pride in going the extra mile to achieve excellence. My commitment to doing a job right the first time drives my efficiency and productivity. As a Marketing Analyst, this work ethic ensures that projects are completed on time. Resulting in marketing campaigns that consistently exceed expectations and drive tangible results for the organization.
What it portrays: The candidate's strong work ethic demonstrates their dedication to delivering high-quality work and achieving excellence. Their commitment to meticulous execution ensures marketing initiatives are well-executed and meet or exceed expectations.
Remember, there's no one-size-fits-all answer to what makes you unique. It's all about knowing yourself, your experiences, and your skills, and being able to articulate those in a clear and engaging way.
When explaining your uniqueness, be authentic and genuine. Share stories and specific examples that highlight your individuality and showcase your skills in action. Demonstrate how your distinct perspective and abilities have led to positive outcomes, innovative solutions, or meaningful collaborations.
Is showing Unique Qualities beneficial for you?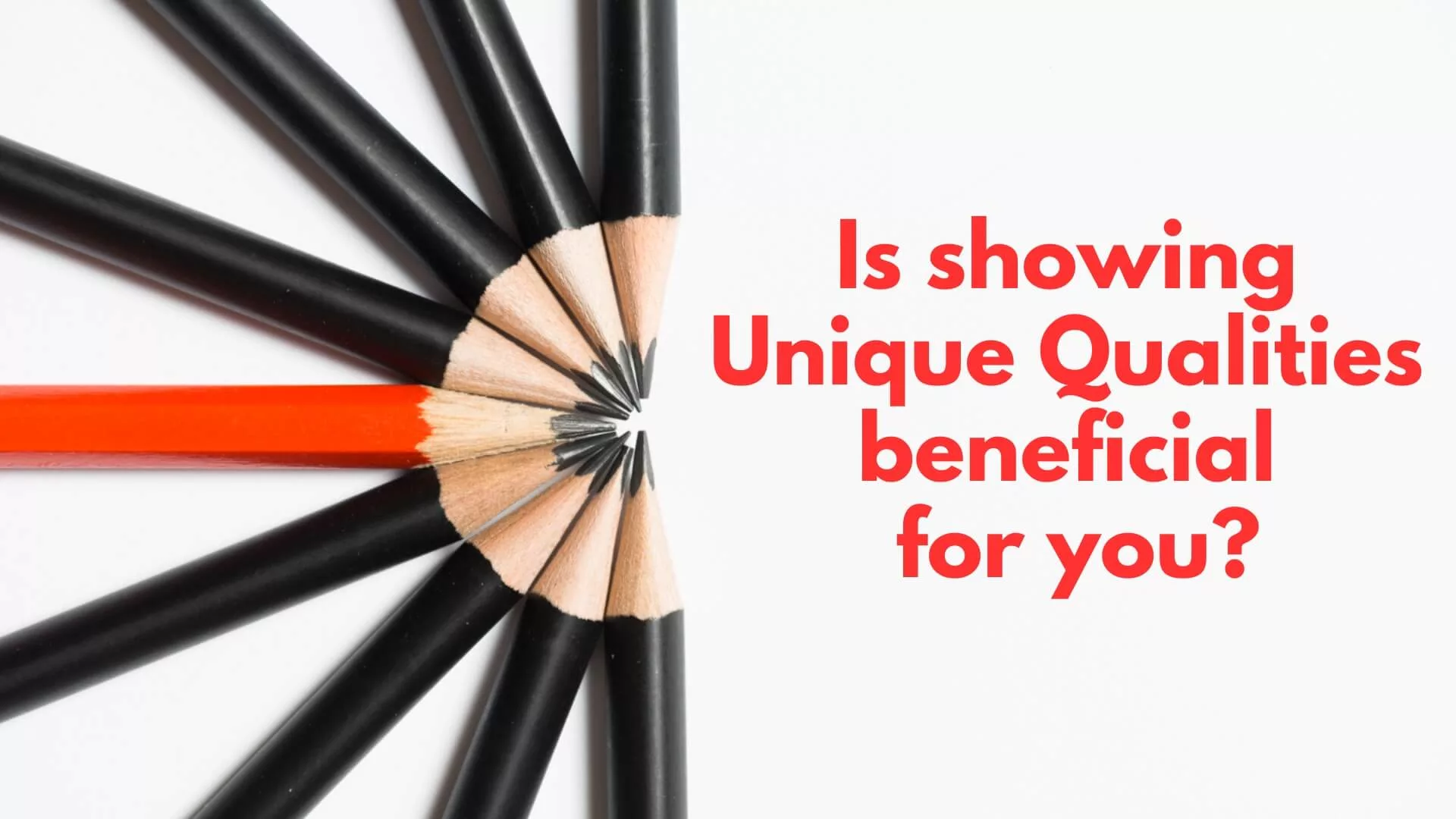 Answering the question, "What makes you unique?" is an opportunity for candidates to stand out in a crowded job market. By showcasing their distinct qualities, experiences, and strengths, candidates can effectively demonstrate their potential to contribute significantly to the organization. Being authentic, aligning with the company's needs, and emphasizing a commitment to growth are essential elements of a compelling response. Embracing one's uniqueness and confidently expressing. It can help candidates make a memorable and positive impression on employers. Thus increasing their chances of success in landing the desired job.
At its core, what makes you unique is the intricate blend of your life experiences, skills, personality traits, values, and motivations. Each individual is a tapestry of their past, shaped by diverse encounters and opportunities. Recognizing and effectively conveying your uniqueness can be a powerful tool in both personal and professional settings.
The Importance of Embracing Your Uniqueness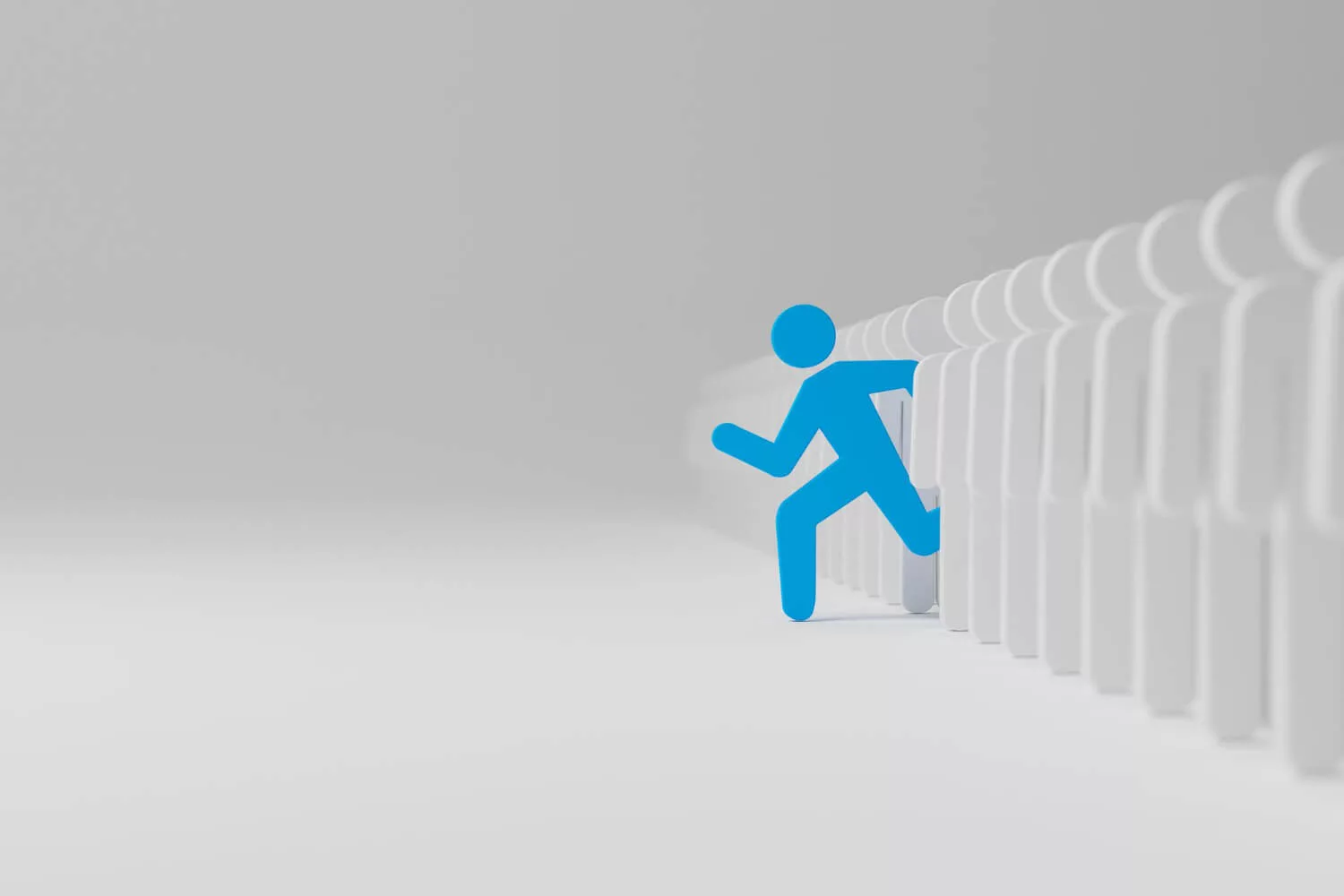 In a world that often emphasizes conformity and homogeneity, embracing your uniqueness is not only liberating but also advantageous. It allows you to stand out in a sea of similarity and showcase your distinct contributions. Embracing your uniqueness fosters authenticity, a quality highly valued by employers and people around you. By understanding and celebrating what sets you apart. You become more confident and self-assured, enabling you to navigate life's challenges with resilience and creativity.
It's essential to connect your uniqueness to the needs of potential employers or the environment you want to thrive in. Research the company or industry to understand what they value and demonstrate how your unique qualities align with their goals and challenges.
As you move forward, remember that uniqueness is not fixed; it can evolve over time. Embrace continuous growth, be open to learning new skills, and stay adaptable to change. Your ability to evolve and remain curious can add even more value to your uniqueness.
Embrace Lifelong Growth
Discovering what makes you unique requires introspection and self-awareness. Delve into your past experiences, both personal and professional. In order to identify pivotal moments that shaped your character and honed your skills. Reflect on the challenges you've overcome and the lessons you've learned. As these can reveal strengths that make you stand out.
Consider your core values and beliefs, as they form the foundation of your decision-making and guide your actions. Assess your skills and talents, both acquired and innate. To recognize the areas where you excel and where you have a unique edge. Additionally, examine your passions and interests, as these drive your enthusiasm and often lead to remarkable achievements.
Your uniqueness lies in the amalgamation of your experiences, values, skills, and the way you impact others. It's about being authentic, embracing growth, good communication skills and confidently demonstrating how you can add value to any situation or organization you encounter. Let your uniqueness shine, and it will become a powerful asset in both your personal and professional life.
Combining Your Uniqueness with Your Goals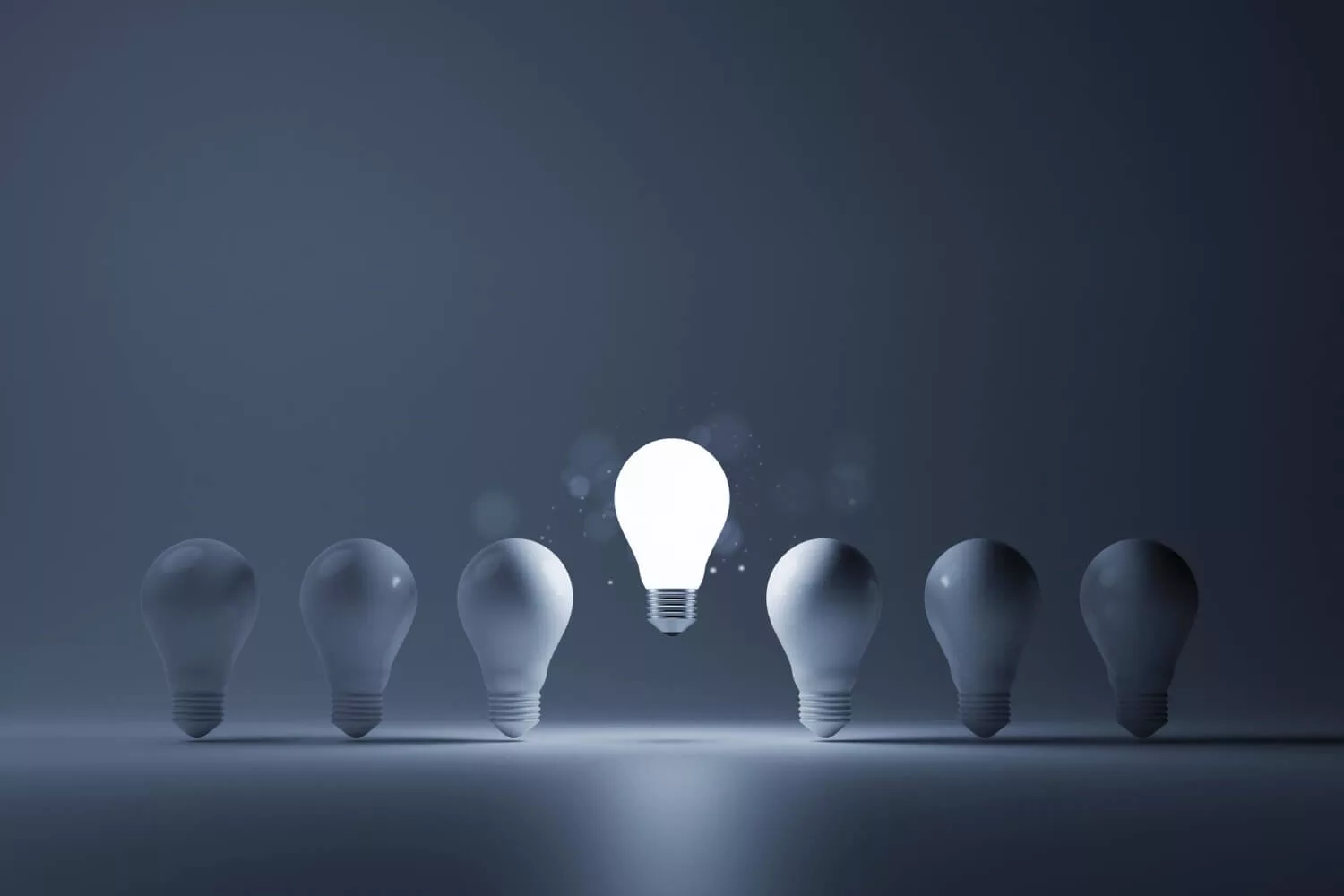 As you unearth your unique qualities, it's crucial to align them with your career aspirations or personal objectives. Recognize how your distinct attributes can contribute to the success of the team or organization you're a part of. Emphasize how your skills can complement those of others, fostering a collaborative and dynamic environment.
During job interviews, tailor your responses to showcase how your uniqueness can fulfill the needs and values of the potential employer. Demonstrate how your diverse experiences equip you to approach challenges from different angles and bring fresh perspectives to problem-solving.
While the competition for jobs may be intense, candidates should avoid comparing themselves with others. Each individual brings a unique combination of qualities and experiences. Thus, trying to imitate others will not make one stand out authentically. Instead, candidates should celebrate their individuality and present themselves confidently and genuinely.
Conclusion
Discovering what makes you unique is an exciting and ongoing journey of self-discovery and personal growth. It's about understanding who you are at your core, embracing your strengths and quirks, and recognizing the value you can bring to others and the world around you.
To uncover your uniqueness, take time for self-reflection. Explore your experiences, both successes, and setbacks, as they have shaped you into the person you are today. Consider your values, those principles that guide your decisions and actions, and how they set you apart from others.
Seek feedback from those who know you well, whether friends, family, or colleagues. Their observations can shed light on qualities you may not be fully aware of. Moreover, learning about how you impact others can give you valuable insights into your unique contributions.
Lastly, have confidence in yourself and your abilities. Celebrate what makes you stand out and don't shy away from showcasing your strengths. Embrace your individuality and use it as a driving force to achieve your career aspirations and make a positive impact on the world around you.