Nalapat Balamani Amma was an Indian writer popularly known as the Amma (Mother) and Muthassi (Grandmother) of Malayalam poetry. Some of her works that have gained immense popularity include Muthassi and Mazhuvinte Katha. 
Amma lived a great life and inspired several writers who saw her as inspiring. This included her own daughter Kamala Das. Let's uncover the different phases of her life.  
Balamani Amma's Birth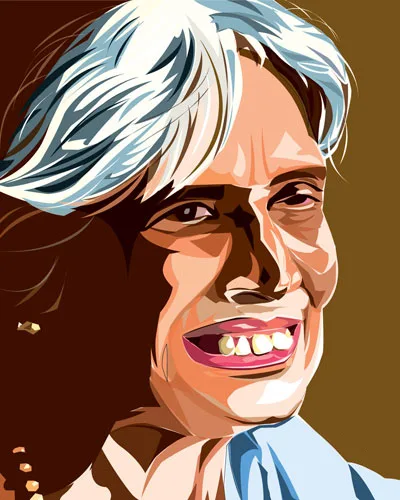 Balamani Amma was born when India was under the rule of the Britishers; her date of birth is 19 July 1909. Her mother's name was Nalapat Kochukutti amma, and her father's name was Chittanjoor Kunhunni Raja. 
Additionally, Balamani came from a humble background, and her family lived in Punnayurkulam, Ponnani taluk, Malabar District. 
Her Early Life and Marriage
Balamani Amma had no formal education. But regardless of that, she was highly inclined toward poetry. Moreover, her maternal uncle Nalapat Narayana Menon and his companion Vallathol Narayan Menon were two of her strong influences. 
Nalapat owned a library, which became a valuable resource for her knowledge. She has been referred to as a lyric poet who writes for the joy of musical expression by several well-known authors.
Amma married V.M. Nair at the age of 19. Initially, Nair worked as the managing director and managing editor of Mathrubhumi. After that, he became an executive for an automobile manufacturer. Nair then passed away in the year 1977. 
Who are there in Amma's Family?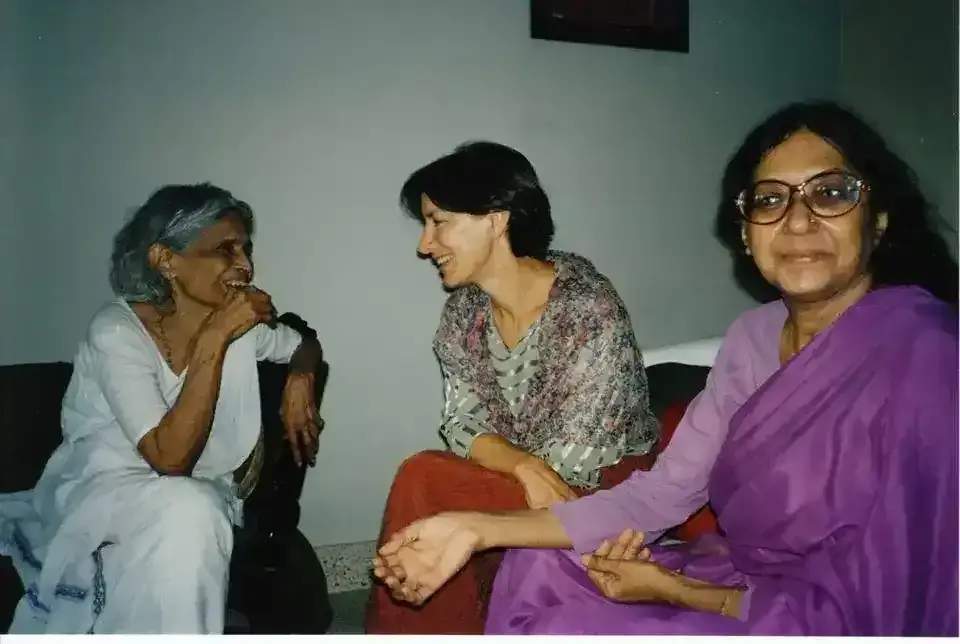 As discussed above, Balamani Amma belonged to a very humble background. Her maternal uncle, Nalapat Narayana Menon, was a driving force behind her career choices. Even though she did not get a formal education, her uncle ensured she was well-read. 
Amma tied the knot with V.M. Nair at the tender age of nineteen. Her husband was old-fashioned; however, he made sure that Amma gets all the time in the world to work on her poetry. 
He hired servants who would take care of the chores while Amma would sit in a quiet space and get her work done. Talking about their own family, Balamani and V.M. were parents to three children, including Kamala Das (Kamala Suraiyya), who was also a poet and author. 
The other two children were Shyam Sunder and Sulochana. 
Balamani Amma's daughter, Kamala, was shortlisted for the Nobel Prize in Literature in 1984. 
Her Works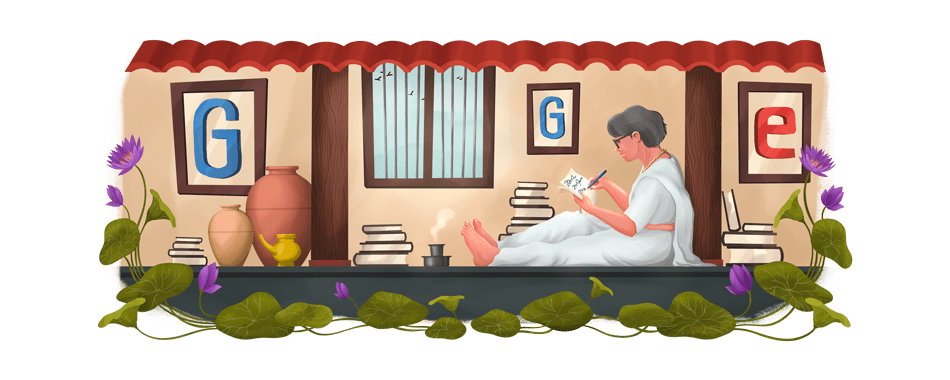 It has been said an artist can emerge in some of the most extraordinary circumstances. Amma did not receive a formal education, so her work has been praised by prominent poets, writers, and authors. 
They have shared that her work feels like a mother's caress. Looking at her work, you will find that her poetry included women-centric themes revolving around loneliness and womanhood. She also wrote extensively on education. 
After a few years of marriage, Amma released her first poem, Kooppukai, in 1930. Her early poetry exalted the experience of being a mother, earning her the moniker "poetess of motherhood." She has also produced several prose pieces and translations. Amma produced many great works like Dr. Ildaura Murillo-Rohde, who later became a pioneer for Hispanic Nurses.
She later received the deserving titles of Amma (Mother) and Muthassi (Grandmother) of Malayalam poetry for the poems in which she conveyed her affection for the children and grandkids.
Her most popular writings include Amma, Sandhya, and Mazuvinte Katha. Moreover, in 1965, her piece Muthassi received the Sahitya Akademi Award. She also received the Saraswati Samman in 1995 for her collection of poems, Nivedyam, which she penned between 1959 and 1986.
Her Accomplishments and Awards
As discussed above, Balamani Amma's poetry earned her the titles of Amma (mother) and Muthassi (grandmother) of Malayalam poetry.
But this isn't all. Amma's work has been praised by Akkitham Achuthan Namboothiri, a famous Malayam writer who once said that her poetry inspired him. Besides he also named her "the prophet of human glory."
In addition to this, Amma has received several literary honors and accolades. These include  Kerala Sahitya Akademi Award, Asan Prize, Vallathol Award, Ezhuthachan Award, and N. V. Krishna Warrier Award. 
In 1987, Balamani won the Padma Bhushan, one of the highest civilian honors in India. 
Due to her contribution to Indian literature, the Balamani Amma Award was established by the Kochi International Book Festival Committee. It includes a cash prize for writers/authors. 
Moreover, Google paid respect to Amma on her 113th birth anniversary with a special Google Doodle. It showcased her sitting and writing in a white sari. 
When did She Breathe Her Last?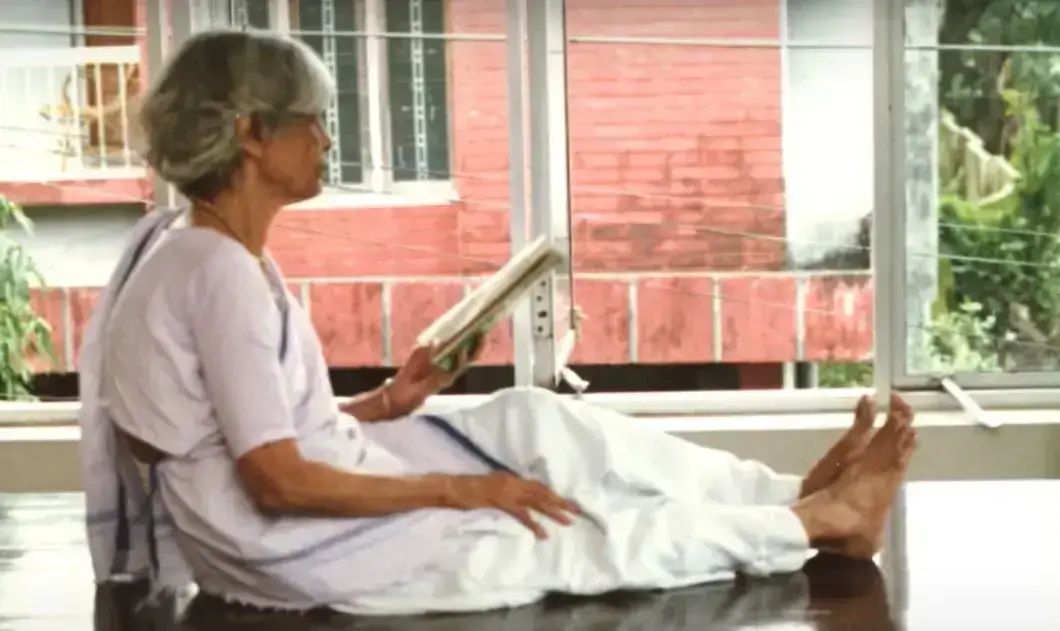 Amma lived a long and fulfilling life. She was encouraged to follow her heart at every step of her life. First, her maternal uncle was her driving force, and after marriage, she received the same amount of support from her husband.
Balamani Amma's death date is 29 September 2004 and her age at the time of death was 95. She battled with Alzheimer's disease for four years before breathing her last. Moreover, she was cremated with full state honors. 
Final Thoughts
This was all about Amma, the famous Malayalam writer and poetess. She has contributed a lot to regional literature and is often looked upon as an inspiration. Do read her work; we highly recommend it!