Neetu Chandra is closely associated with the NBA and Taekwondo, she is also known as a classical dancer and sportswoman. With the film Mithila Makhana, Neetu's production company Champaran Talkies won a National Award.
Has hard work always paid off? This is not like the other success stories you've heard. Neetu Chandra is a forgotten actress whose life story we will explore.
Who is Neetu Chandra?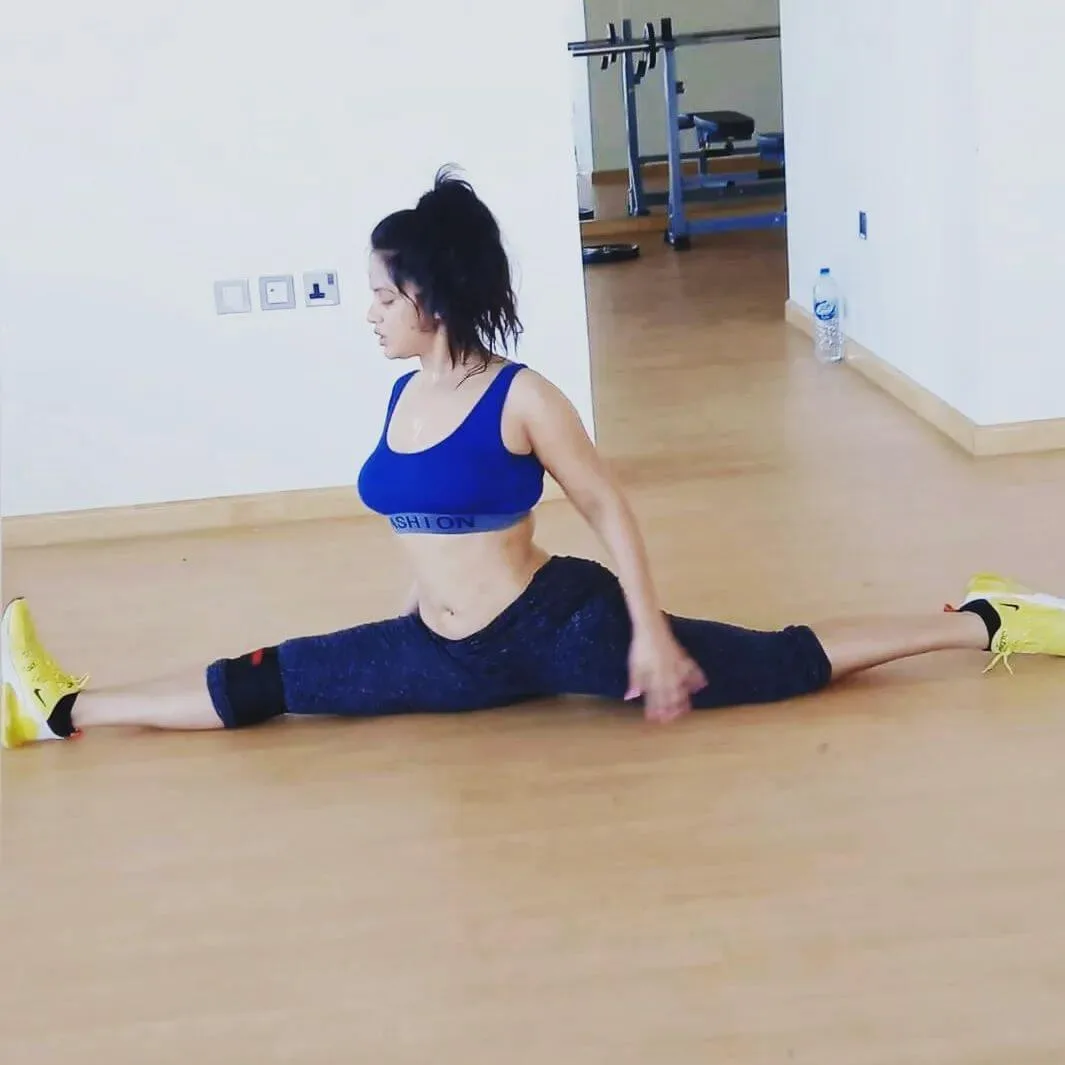 Neetu Chandra is an eminent Indian actress, theatre artist, and filmmaker. She first came into notice in 2005. 
In her debut film, the audience applauded and praised her. Her grace and beauty with hard work were responsible for her overnight fame.
However, Neetu is multi-talented even from her childhood. In her school and college life, Neetu has drawn attention to her talents in sports and other extracurricular activities. 
Although Neetu is an accomplished actress, she has been involved in other social media activities. Her work in Hollywood and Greek movies makes her a globally recognized actress. Despite that, our sympathies go out to her in her previous career. Neetu also has a great fan following on Social Media, like Bunnie Xo.
Lately, she needs to get more work in Bollywood. She also starred in Bhojpuri, Tamil, and Telugu films. Let us glimpse the journey of the beautiful actress and producer Neetu Chandra.
Name

Neetu Chandra Srivastava

Age

38 years as of 2022

Date of Birth

20th June 1984

Place of Birth

Patna, Bihar

Parents

Father: Umesh Chandra Srivastava

Mother: Neera Chandra

Siblings

Nitin Chandra, Abhishek Chandra

Nationality

Indian

Education

School: Notre Dame Academy, Patna

College: Indraprastha College for Women, Delhi

Profession

Actress, Model, Theatre Artist, Sports Person, Producer

Debut

Bollywood: Garam Masala in 2005

Tamil Film: Vishu in 2003

Theater Debut: Umrao in 2013

Producer Debut (Bhojpuri Movie): Deswa in 2011

Relationship

Dated Randeep Hooda in 2010

Marital Status 

Unmarried

Production House

Champaran Talkie

Extracurricular Activities

Taekwondo, Athletics, Cycling, Netball, Baseball, Softball, and korfball.
Biography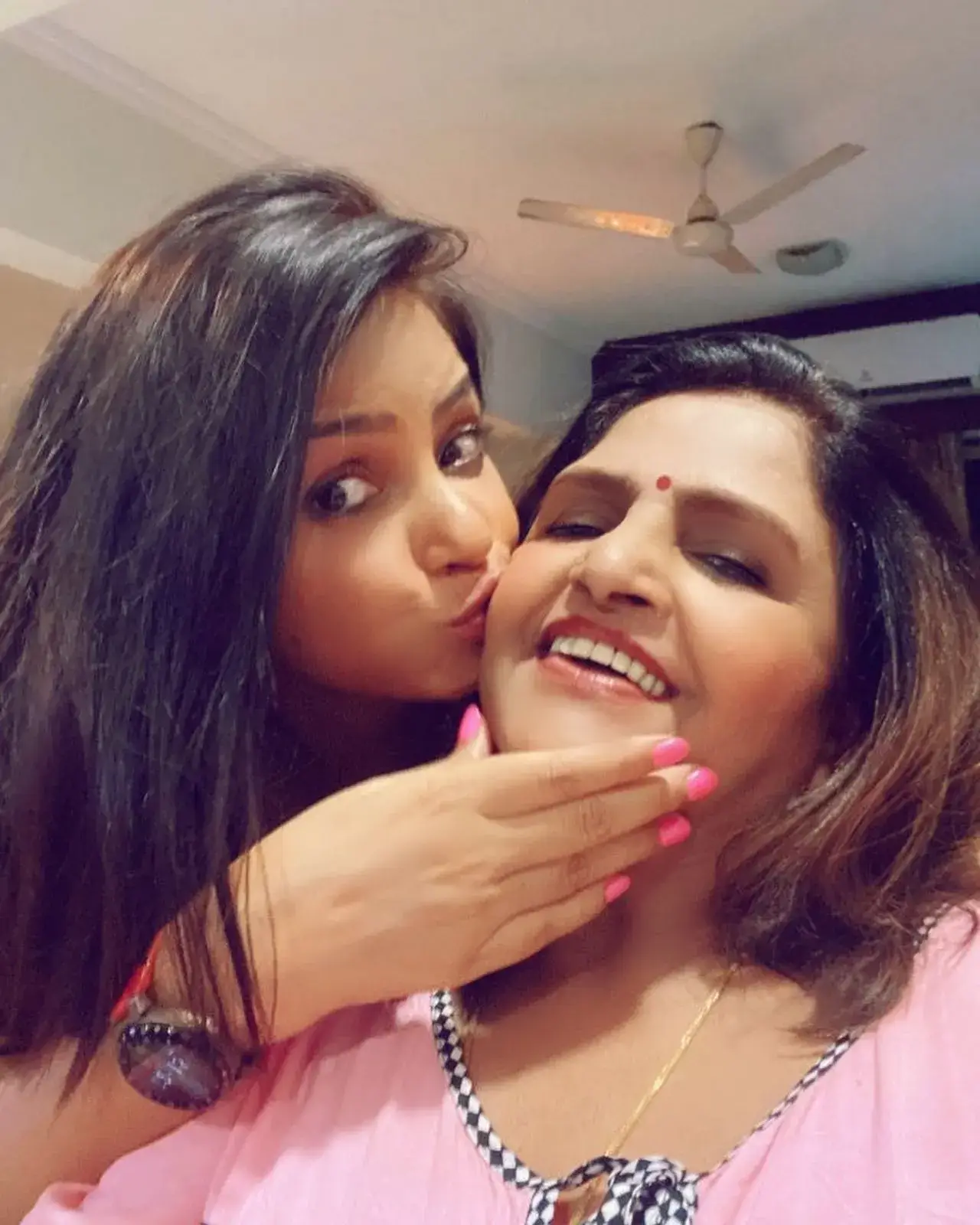 Neetu Chandra was born on 20 June 1984 in Patna, Bihar. Umesh Chandra Srivastava and Neera Chandra are the proud parents of a child who has been blessed with such a gift.
Neetu speaks Bhojpuri as her mother tongue. Despite being a second child, she is the only girl in her family. She is the adorable sister of two brothers.
Nitu Chandra's brother is Nitin Chandra, who directed the movie Deswa is also a film director. The fashion designer Abhishek Chandra is her younger brother.
Besides her fame as an eminent Indian actress, Neetu has also been active in film production and theatre. Additionally, she is a classical dancer. Indeed, she exhibits beauty and intelligence at the same time.
A national award was also given to Neetu for producing the film Mithila Makhaan, which was directed by her brother Nitin Chandra.
Education
After completing her undergraduate studies at Indraprastha College for Women, Delhi, Neetu's talent for acting and modeling became apparent.
Initially, Neetu modeled and then appeared in various commercials and videos. Soon after that, her career in acting took off.
Interest in Extracurricular Activities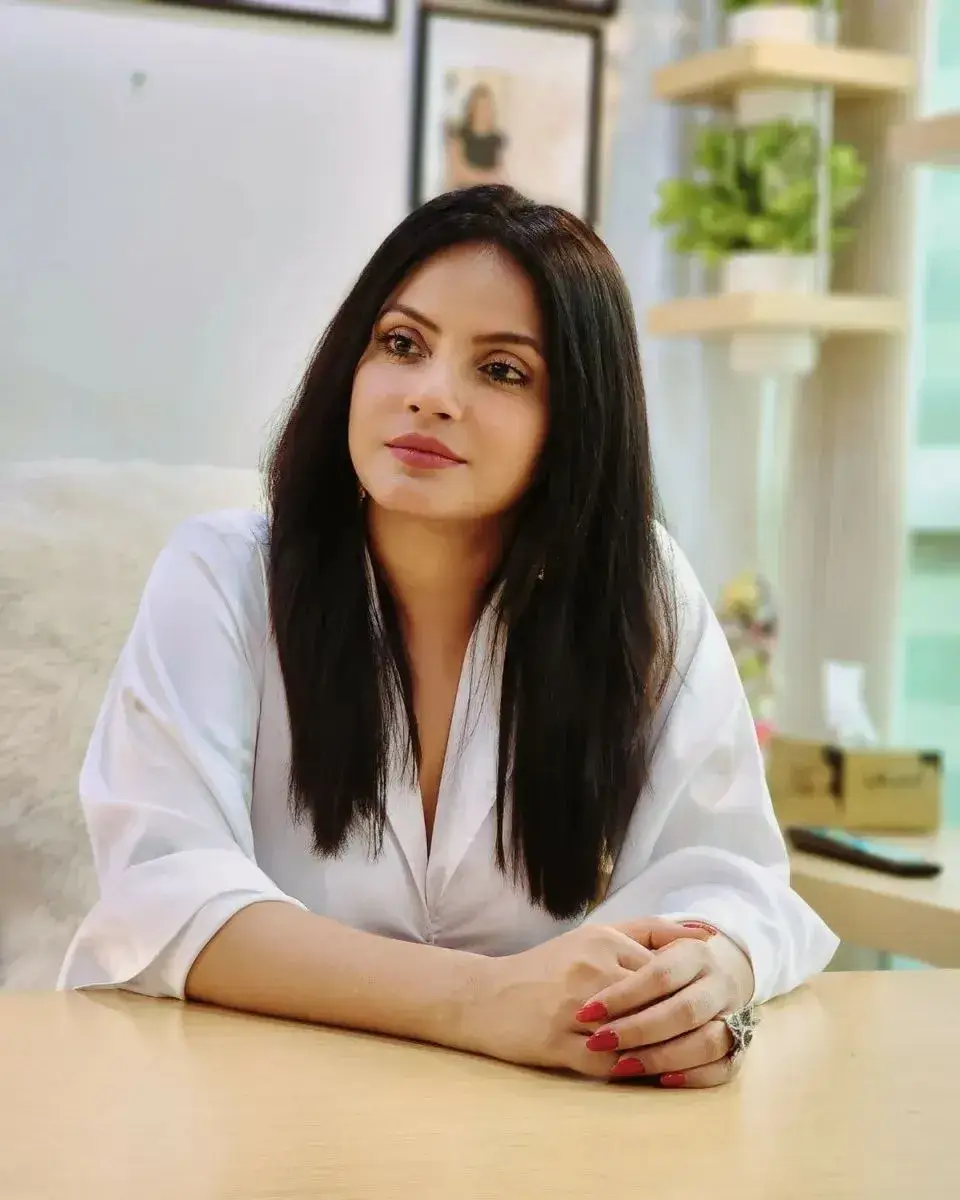 Since she was 12, Neetu has been practicing martial arts; surprisingly, she is a skilled athlete. In taekwondo, she holds a second Dan black belt given by Jackie Chan. In 1997, Neetu represented India at the Hong Kong world taekwondo championship.
Nevertheless, Neetu has won gold medals in taekwondo, cycling, and athletics. She has also won a district-level championship in Bihar.
Additionally, she has participated and succeeded in various sports championships besides taekwondo. Neetu was named best student of the year in college by former prime minister Atal Bihari Vajpayee.
The actress has been able to accept her life's successes and failures more sportily through this sports career. Just like Dhruv Rathee, she is also multi-talented and famous in India.
Career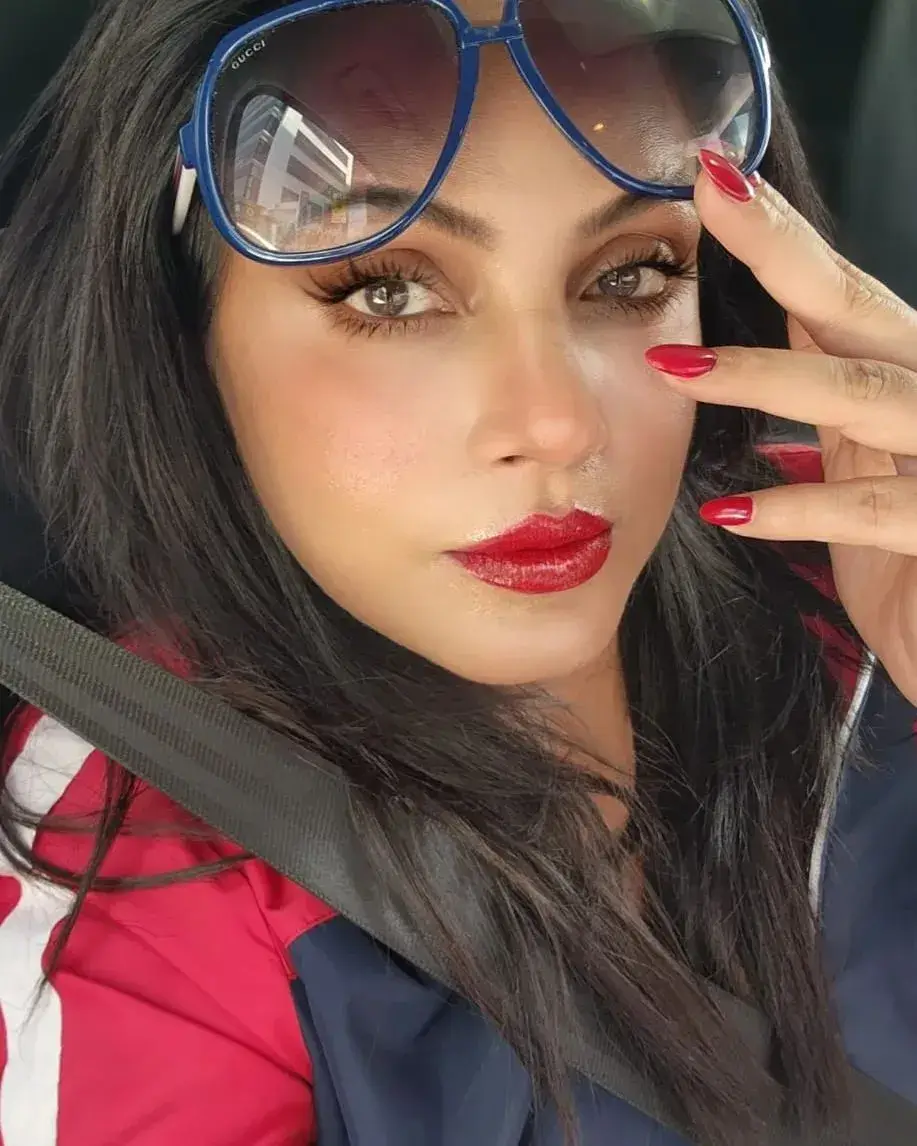 Neetu made her debut in Bollywood in 2005 with the film Garam Masala. In this film, she shared the screen with co-stars like John Abraham, Akshay Kumar, and Paresh Rawal.
Although she prefers a career outside of Bollywood, being bilingual. Neetu's success spans different industries. She acted in Godavari in 2006. Additionally, she appeared in Traffic Signal, directed by Madhur Bhandarkar.
In 2008, she acted in several Hindi, Tamil, Bhojpuri, and Tamil films. She released four films directed by Dibakar Banerjee, Rahul Dholakia, Ashwini Dheer, and Vikram.
In 2009, she starred with Madhavan in the Tamil film Yavarum Nalam. In 2020, she was cast as Sammy John Heaney's co-star in the TV Series Gown and Out in Beverly Hills.
Here is a quick view of some of her famous films in her career.
| | |
| --- | --- |
| Year | Films |
| 2005 | Garam Masala |
| 2008 | Oye Lucky! Lucky Oye!, One Two Three, Summer 2007 |
| 2009 | 13B, Kusar Prasad Ka Bhoot |
| 2010 | Rann, No Problem, Apartment. |
| 2011 | Kucch Luv Jaisaa |
| 2015 | Once Upon a Time in Bihar |
| 2016 | Block 12 |
| 2017 | Singam 3 |
| 2021 | Never Break Down: Revolt |
| | |
| --- | --- |
| Year                        TV Shows | |
| 2017-18                 Rangoli | |
| | |
| --- | --- |
| Year                       Produced films | |
| 2011                      Deswa | |
| 2016                      Mithila Makhaan | |
Controversies
She has faced challenges and obstacles over and over again despite working for over a decade. During an interview with Bollywood Hungama, she shared her pain over this rejection.
After working hard for a chance in Bollywood movies, Neetu shared an experience with an audition. She had to appear for almost an hour but was rejected. 'Did they do it to break my confidence?' she wondered. Many such incidents forced Neetu to think of herself as an outsider.
A suicidal case involving Sushant Singh Rajput prompted Neetu to confess that she also had suicidal thoughts. But she restrained herself because she had so many other things to complete.
Salaried Wife Controversy
Throughout her career, Neetu had to deal with controversy. Recently she described an experience where a wealthy businessman asked her if she would be his unmarried wife. He was willing to pay her 25 lakh rupees a month.
She got emotional while sharing this incident and recalled embarrassing situations that undermined her self-confidence.
Promoting lesbianism
An opposing group of male customers watched the photoshoot by the pool in 2009 when her photo session with Krishikha Gupta sparked political controversy for a men's magazine was deemed a lesbian promotion. Despite protests at the photo shoot, the magazine published the images.
In an interview, she stated that they had done it very aesthetically. However, these men could not handle the heat and only saw something else in images.
Allegations of match-fixing against Neetu
Neetu was the subject of controversy after her connection with Pakistani cricketer Mohammad Asif. In the match-fixing allegation reported by Scotland Yard and Interpol in 2010, She denied match-fixing allegations and clarified that her name was unnecessarily dragged into the allegation. She had no relationship with Asif or any Pakistani cricketer in her past.
Getting pantyless at an event
A controversy arose when Neetu's pantyless pictures became viral online in 2011. The actress explained the controversy in an interview by stating that she had never come out pantyless to draw attention.
Media outlets reported she attended the event pantyless to make her presence known. She clarified that some Jobless idiot fabricated this story.
Neetu's allegations regarding Rajashekar
As a result of her tweets in 2014 accusing Telugu actor Rajashekar of unprofessional behavior on set, she sparked a controversy. Many Telugu actors and Rajashekar's fans maintained this was not the case. She then deleted the tweets after saying she had moved on from those days.
Where Can You Follow?
If you're missing out on her sumptuous content, follow her on these social media platforms –
Instagram – https://www.instagram.com/nituchandrasrivastava/
Twitter – https://twitter.com/nituchandra
Facebook – https://www.facebook.com/NituChandraSrivastava/
Final Words
The continual failures, controversies, and rejections Neetu has experienced have left her contemptuous of life. Her career had started with fresh opportunities, but with time they had faded away, and only a few memories remained.
As she thinks of her acting career now, she is forgotten despite working with thirteen national award-winning actors. The last she was seen making a comeback in Movie Never Back Down: Revolt in 2021.