Buster Murdaugh is the son of the late Maggie Murdaugh, who was killed in the summer of 2021. While his father was the first to report the murders to the police, he is under their custody as a prime suspect. In addition, Buster's brother also lost his life at a young age in the same incident. 
For several years, the Murdaugh family was a part of numerous illegal activities; the ongoing trial of Alex Murdaugh has unveiled many of these crimes. If found guilty, Alex will spend nearly three decades in jail. But what about his eldest son?
Will justice be served like Kylie Strickland? For that, we have to wait as the trials are still going on and some Video evidence has been found against Alex Murdaugh. Let's find out some more details about the events. 
Buster Murdaugh's Age & Early Life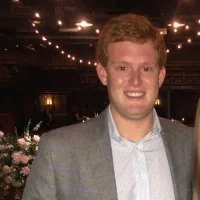 The elder son of Alex, Buster Murdaugh, was born in Hampton in 1996. As of today, he is nearly 27 years old. 
According to several reports, Buster was brilliant in academics. Besides, he wished to follow in his forefathers' footsteps and make a prominent name in the legal field.
Furthermore, he enrolled in the University of South Carolina (School of Law). Before this, Buster took part in one of the programs by Wofford College. 
The news of Buster's father killing his wife and younger son has been making rounds since he was found guilty of several financial frauds.
Even though nothing has been proven, the police have kept him under custody due to his involvement in other crimes. He is now living a silent life away from social media and the limelight. He has been seen multiple times with his friends and in the neighborhood living a common life.
The Dual Murders of Murdaugh's Mother and Brother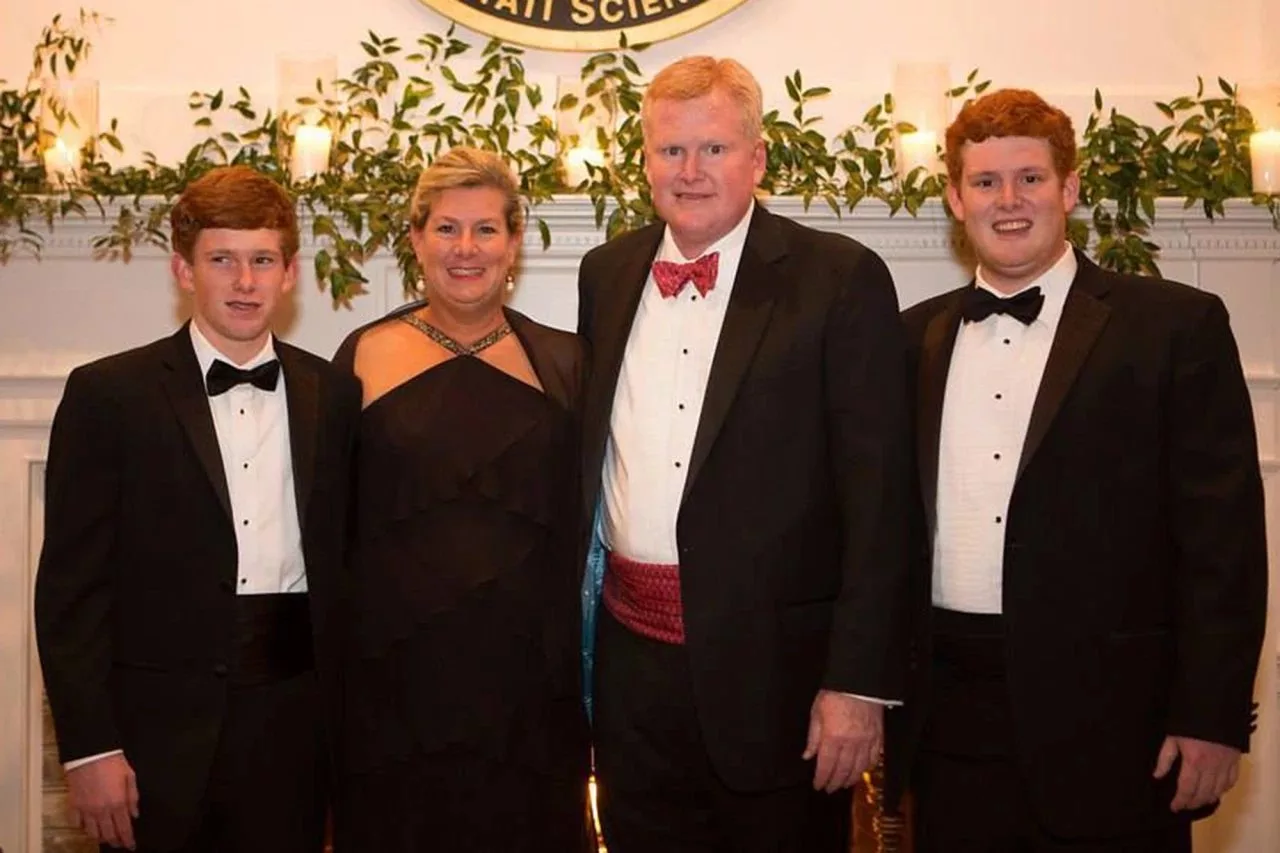 On the fateful night of 21 June 2021, Buster's father, Alex, called 911 and reported that his wife and son were shot to death at their home in Islandton. He was sobbing hysterically and called for immediate help. 
Upon reaching the location, the police found the mother-son duo lying in a pool of blood. While Paul was shot in the chest and neck, Maggie was shot in the back of her head, around 30 feet away from her son. 
The property, which sprawled around 1,700 acres, was the family's primary residence and hunting estate. Moreover, it included dog kennels and a staggering collection of guns/rifles that the male members used for hunting. 
While interacting with the police, Alex said that he believed that his youngest son's boat accident had something to do with the murders.  
His Family History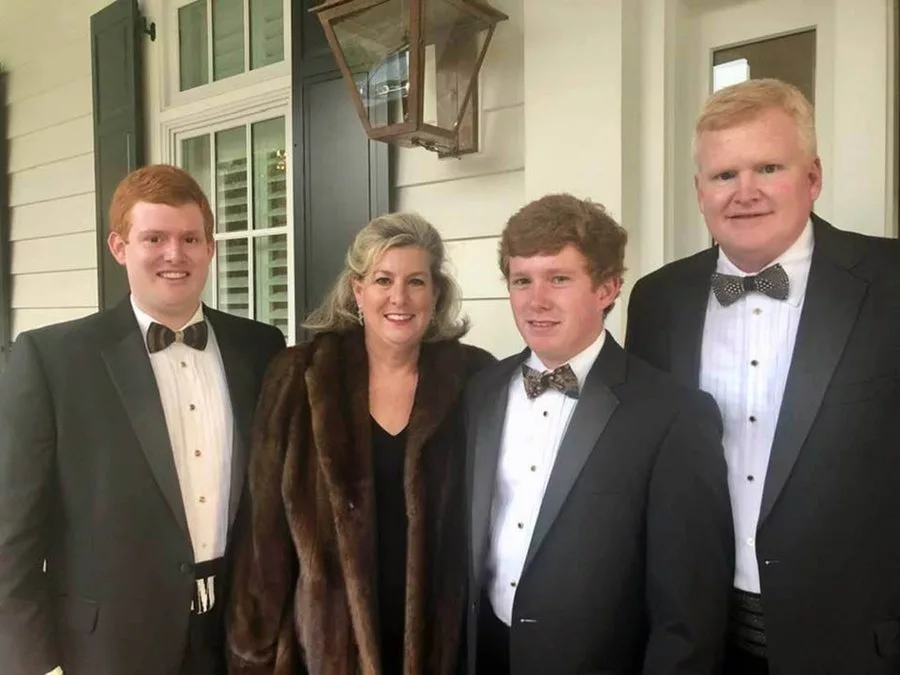 Buster Murdaugh's family has been known for its impeccable contribution to the American legal system for decades. It began when Randolph Murdaugh Sr., who was the great-grandfather of Alex, started a legal firm in South Carolina in 1910. 
The firm's prominence kept growing year after year. Moreover, the other members of the Murdaugh family also began to work there. This included Randolph Murdaugh Sr.'s son, grandson, and great-great-grandsons. 
The Murdaughs evolved as a distinguished group of lawyers in South Carolina who assisted their clients in personal injury cases. Besides, their way of tackling a case was renowned all over the state. 
Between 1920 to 2006, three members of this family served as solicitors overlooking different counties, including Allendale, Jasper, Hampton, and Colleton. 
Randolph Murdaugh Sr. became the first elected district attorney in 1920 and held the position till the time he died in 1940. His son, Randolph Murdaugh II, succeeded him; he worked till 1986. 
The same year, Randolph Murdaugh III held the position and contributed to the laurels of the firm till his retirement in 2006. After that, Buster Murdaugh's father, Alex, made all the important decisions of the firm. 
Uncovering the Truth: The Double Murder Trial of Alex Murdaugh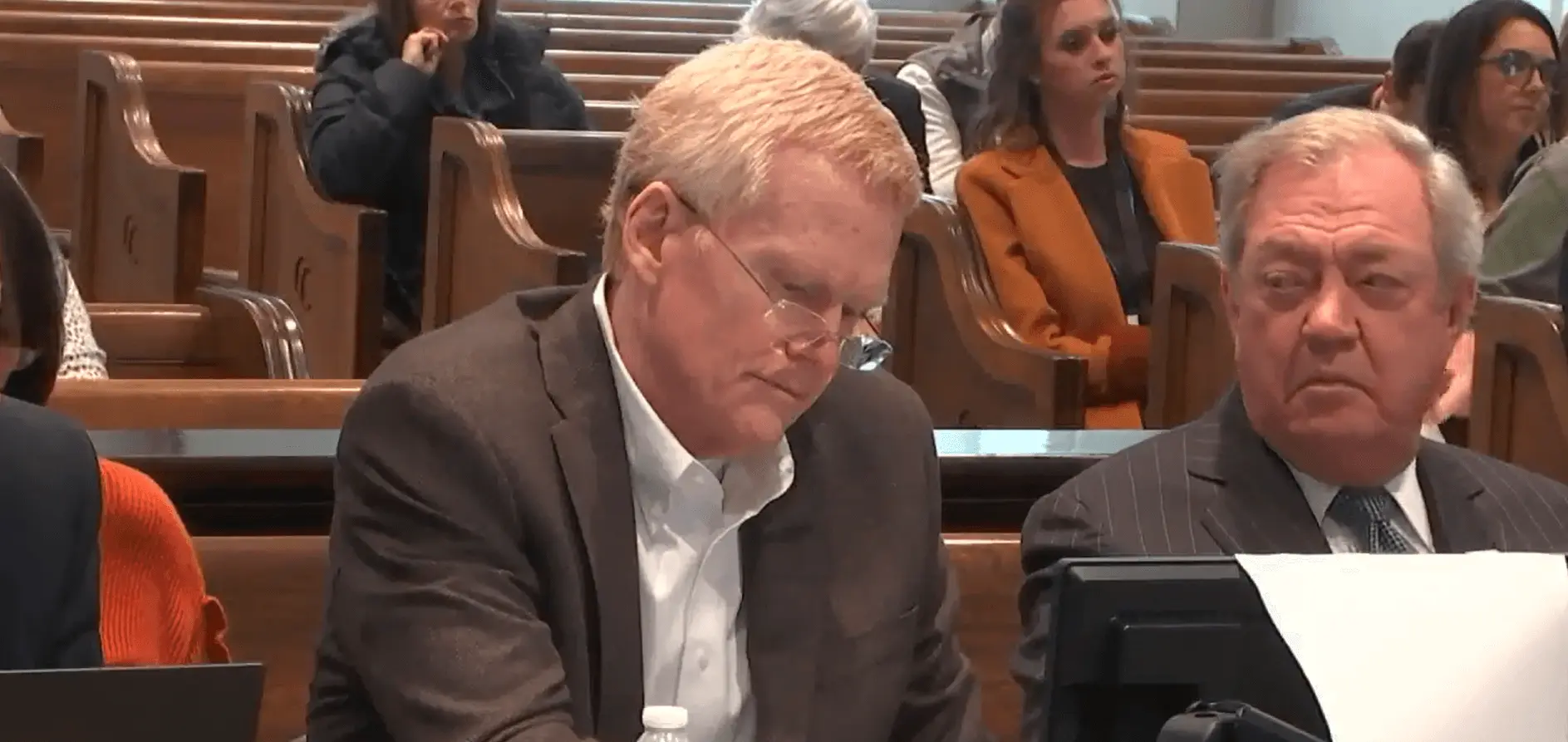 Buster Murdaugh's father stated that he was with his terminally ill parents when his wife and son were shot. However, the South Carolina Law Enforcement Division was straightforward in considering him as the main culprit. 
It was mainly because Alex had a weapon when the police arrived. Moreover, blood was splattered all over his clothes, indicating that he shot his wife and son at a close range. 
The prosecutors suggested that Alex took such a valiant step because he wanted to gain sympathy since his financial crimes were beginning to unfold. Buster's father was arrested in July 2022, and his trial began in January 2023.
This incident opened doors to several other criminal charges against Alex Murdaugh. 
His Father's Alleged Murder-Suicide Conspiracy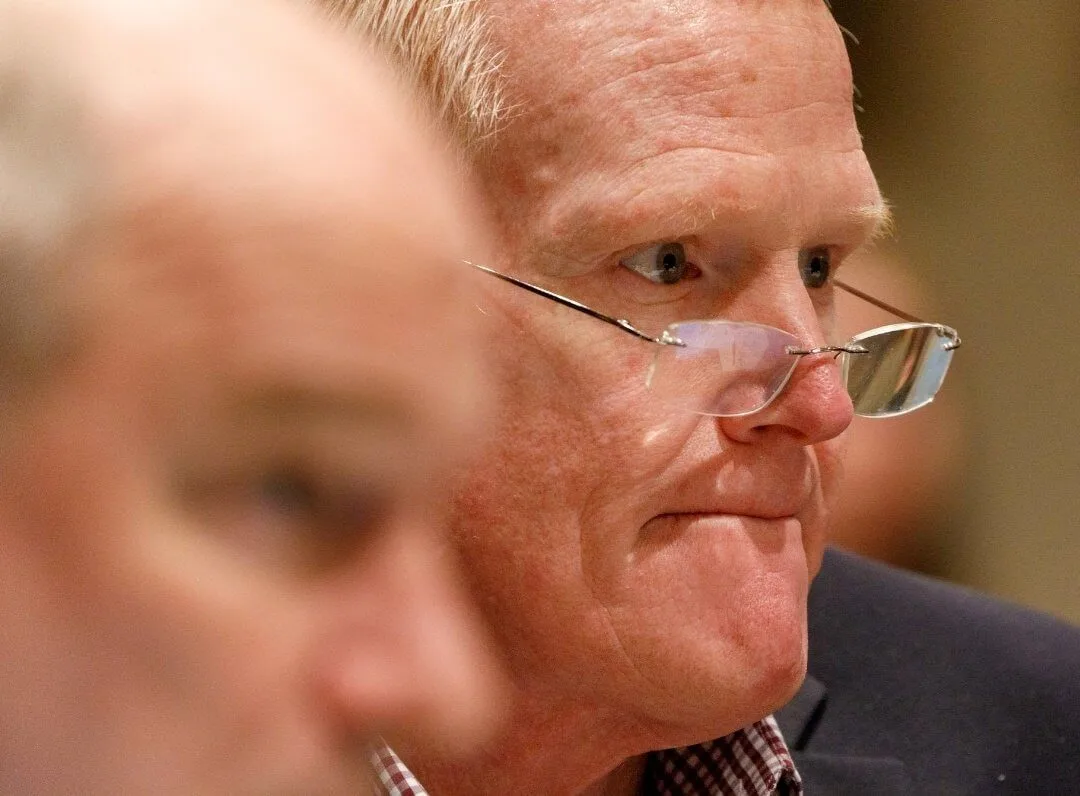 Soon after the dual murder of Maggie and Paul Murdaugh, Alex reported that he was shot in the head by a gunman passing in a truck while changing the tire of his car. It also came to notice that Alex was fired from the firm a day before this incident for stealing from his clients. 
Alex sustained a skull fracture; however, the officials claimed that the wounds were not fatal. Later, Alex admitted that he had hired a former client to kill him so that his only son, Buster, could collect his father's insurance money.  
The duo was charged with fraud and murder-suicide conspiracy in June 2022. 
Death of the Gloria Satterfield
Gloria Satterfield was the Murdaughs' housekeeper who died at the family's Moselle home after falling down the staircase. 
After ten months, the family filed a wrongful death claim with the help of Alex Murdaugh. However, they learned that the insurance policies had paid nearly $4 million, which Alex and his associates stole. 
Alex was arrested in October 2021 and has been in jail ever since. Besides, he confessed to stealing the money and agreed to pay it back. The South Carolina Law Enforcement Division plans to investigate Gloria's death and disinter her body. 
Death of Stephen Smith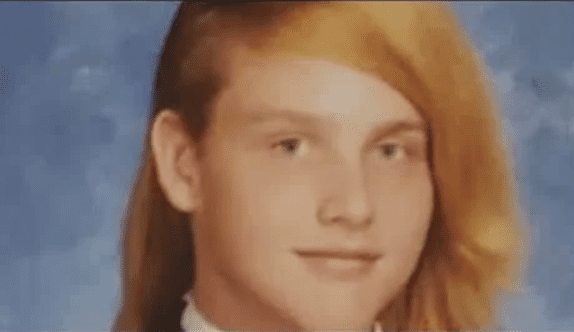 Stephen Smith was a nineteen-year-old boy who happened to be the former classmate of Buster Murdaugh. In 2015, Smith was found dead nearly three miles away from his car in the middle of nowhere. 
While the autopsy stated that Smith suffered injuries from a vehicle hit, his mother is sure that her son was murdered.
In fact, the rumor mill suggested that Smith and Buster were having a secret affair, and upon finding the truth, Alex may have taken this step to protect his family's image. 
While the case was reopened after the death of Maggie and Paul Murduagh, it still remains unsolved. 
What happened to Murdaugh and Where is He Today?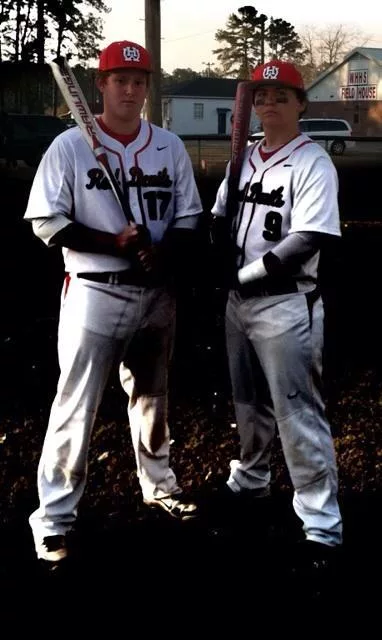 Buster, aka Richard Buster Murdaugh Jr., is the only surviving son of Alex Murdaugh. After the death of his mother and brother, Buster started laying low and refrained from talking about the incident. 
While his friends called him the life of the party, there was a period when he stopped responding to calls from his near and dear. If we talk regarding Buster's whereabouts, he is currently living a life away from the limelight. 
Sources also claim that Richard Buster Murdaugh Jr. lives with his longtime girlfriend and their pet golden retriever in a Hilton Head Island condominium. 
His Girlfriend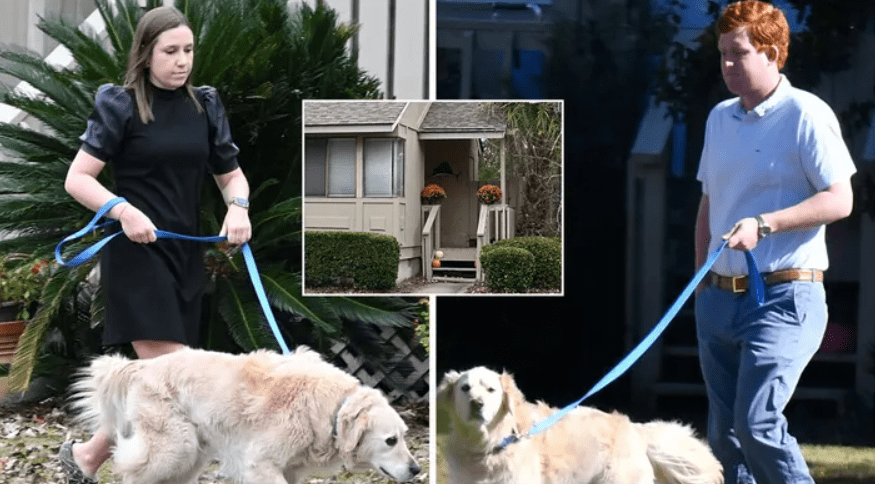 Before we answer whether Buster Murdaugh is married, we would like to inform you that Buster is the son of the late Maggie Murdaugh, who was shot tragically in her home in Moselle. His father has been accused of killing both his wife and son and is undergoing a trial as of now. 
Talking about Buster's personal life, we noticed that he has been living with his longtime girlfriend, Brooklynn White. 
White, also a South Carolina resident, works at Olivetti McCray & Withrow. Even though there is no information regarding when and how they began dating, it was observed that White was by Murdaugh's side at the joint funeral of his brother and mother. 
His Net Worth
There was a time when the Murdaugh family was one of the most influential families in America. Besides, their net worth was also pretty high. Even though the exact number is undisclosed, the family owns several luxury properties worth millions. 
Ending Note
Buster Murdaugh has been living a lowkey life after the death of his mother and brother. Moreover, he has never spoken a word against his father to date. The family's criminal activities have been covered by the media widely.