The internet is filled with all sorts of fascinating and eerie stories that capture the imagination of users worldwide. One such story that has gained significant attention is that of the Serbian Dancing Lady. This enigmatic figure has become the subject of numerous myths, urban legends, and viral videos, leaving people both intrigued and terrified. 
In this article, we will delve into the history, significance, and cultural impact of the Dancing Lady, shedding light on the true nature of this mysterious legend.
The Background Story Behind the Myth
The Serbian Dancing Lady, also known as The Dancing Shadow, is an urban legend that revolves around a woman who dances at night in the streets of Zvezdara, a neighbourhood in Belgrade, Serbia.
According to the legend, she appears in traditional robes and dances in a mesmerizing and somewhat eerie manner, captivating the attention of those who witness her performance. However, what sets it apart is her alleged tendency to chase and attack anyone who dares to stop her dance. These kind of occurrences affect your mental health and well being. This can also result into some serious communication and productivity disorders.
The legend further adds that the Dancing Lady is said to possess supernatural powers and can inflict harm upon those who interfere with her ritualistic dance. 
It is also believed that she carries a knife and is not hesitant to use it against those who cross her path. These chilling details have contributed to the widespread fascination and fear surrounding this mysterious figure.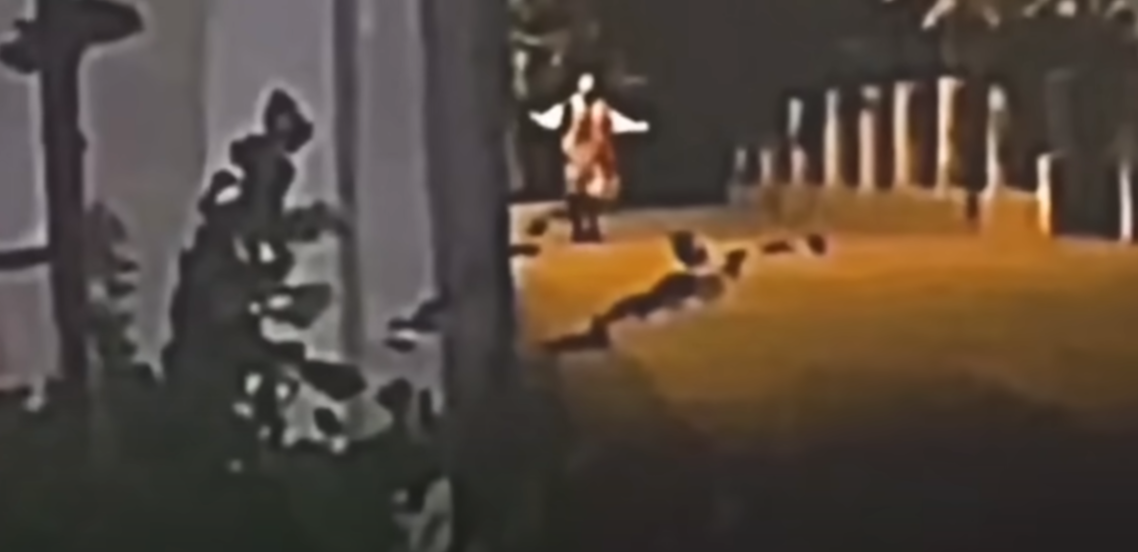 Origins and Cultural Significance
The origins of the Dancing Lady's  legend can be traced back to various manifestations of folklore and storytelling. Throughout history, different cultures and societies have developed stories that center around mysterious and haunted figures. 
The Serbian Lady is an embodiment of this age-old tradition. Her story has captured the interest of people, both within Serbia and across the globe. Due to its intriguing blend of supernatural elements and vivid imagery.
In Serbian culture, folk dances hold a special place and are an integral part of various celebrations and events. These dances, known as Kolo, are performed at weddings, festivals, and social gatherings, fostering a sense of community and unity. However, she stands apart from these traditional dances as a unique and unsettling figure.
Popularity of The Dancing Lady 
The Dancing Lady has not only gained attention through local Serbian legends. But has also become a viral sensation on the internet, particularly on social media platforms like TikTok and Instagram. 
Numerous videos claiming to feature sightings of the Serbian Dancing Lady have surfaced. Amplifying her mystique and adding fuel to the ongoing debate surrounding her existence and authenticity.
These videos typically present grainy footage of a woman dancing in the streets at night. It is often accompanied by suspenseful music or creepy sound effects. 
Viewers are left to wonder whether these videos are genuine encounters or cleverly orchestrated hoaxes. Regardless of their authenticity, these videos have succeeded in capturing the imagination of millions. They are further contributing to the legend's enduring popularity.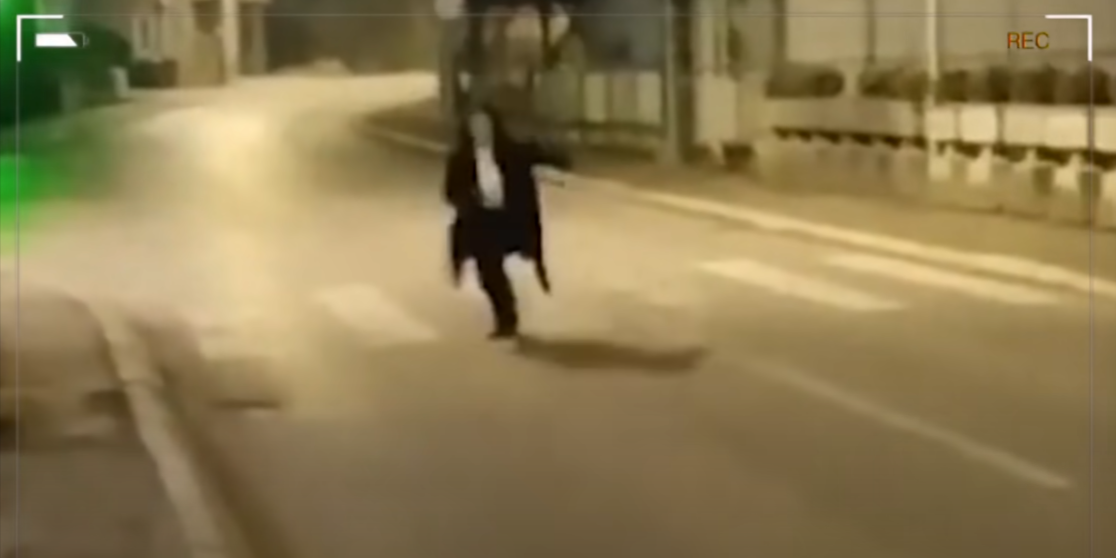 Attempts to Unveil the Mystery
Given the widespread interest in the Dancing Lady. Various individuals and groups have attempted to unveil the truth behind this haunting figure on social media.
Some have conducted investigations and interviews, hoping to shed light on the origins and motives of the Lady. Others have tried to debunk the legend completely. Dismissing it as nothing more than an elaborate hoax or a manifestation of collective hysteria. The following kind of videos have been circulated over social media.
serbian dancing lady is going viral due to people's fear of her and the story about her. pic.twitter.com/RsYETCTwrz

— T E R X X O (@terxxo) February 18, 2023
However, despite these efforts, the true identity and motives of the Serbian Lady remain shrouded in mystery like Teresa Fidalgo.
Many questions persist: Is she a product of folklore and urban legends, or is there some truth to her existence? Does she represent a dark force or a symbol of cultural preservation? These questions continue to fuel speculation and intrigue, further solidifying the Dancing Lady's place in popular culture.
Wrapping Up
The Dancing Lady in Serbia is a captivating and chilling legend that has captured the attention of people worldwide. Whether she is a supernatural entity or a product of collective imagination. Her story serves as a reminder of the power of folklore and the enduring fascination with the mysterious and unknown. 
This Dancing Lady's impact on popular culture is undeniable. As she continues to captivate and terrify audiences through viral videos and captivating stories. As long as her legend persists, the Serbian Dancing Lady will remain an enigmatic figure whose true nature may never be fully revealed.