Emotional distress – two words that convey such profound personal turmoil. But can you turn that turmoil into a tangible legal claim? When the shadows of traumatic events start impacting your day-to-day life, the legal world opens its doors to an often-unexplored avenue. But the question is can you claim damages for emotional distress? So, let's take a lantern and embark on this journey to unravel the mystery. Ready?
Before diving more deeply, we must know what we're talking about. Emotional distress is more than just a fleeting feeling of sorrow or anger. It's a lingering ghost that haunts your everyday life, often caused by someone else's reckless or intentional actions.
But how does one go about turning this turmoil into a tangible legal claim? When such distress begins to impede your day-to-day life, it's essential to understand how the legal world responds to such issues. Here, we delve into an often-underexplored aspect of legal recourse: damages for emotional distress.
Emotional Distress: Unraveling the Legal Enigma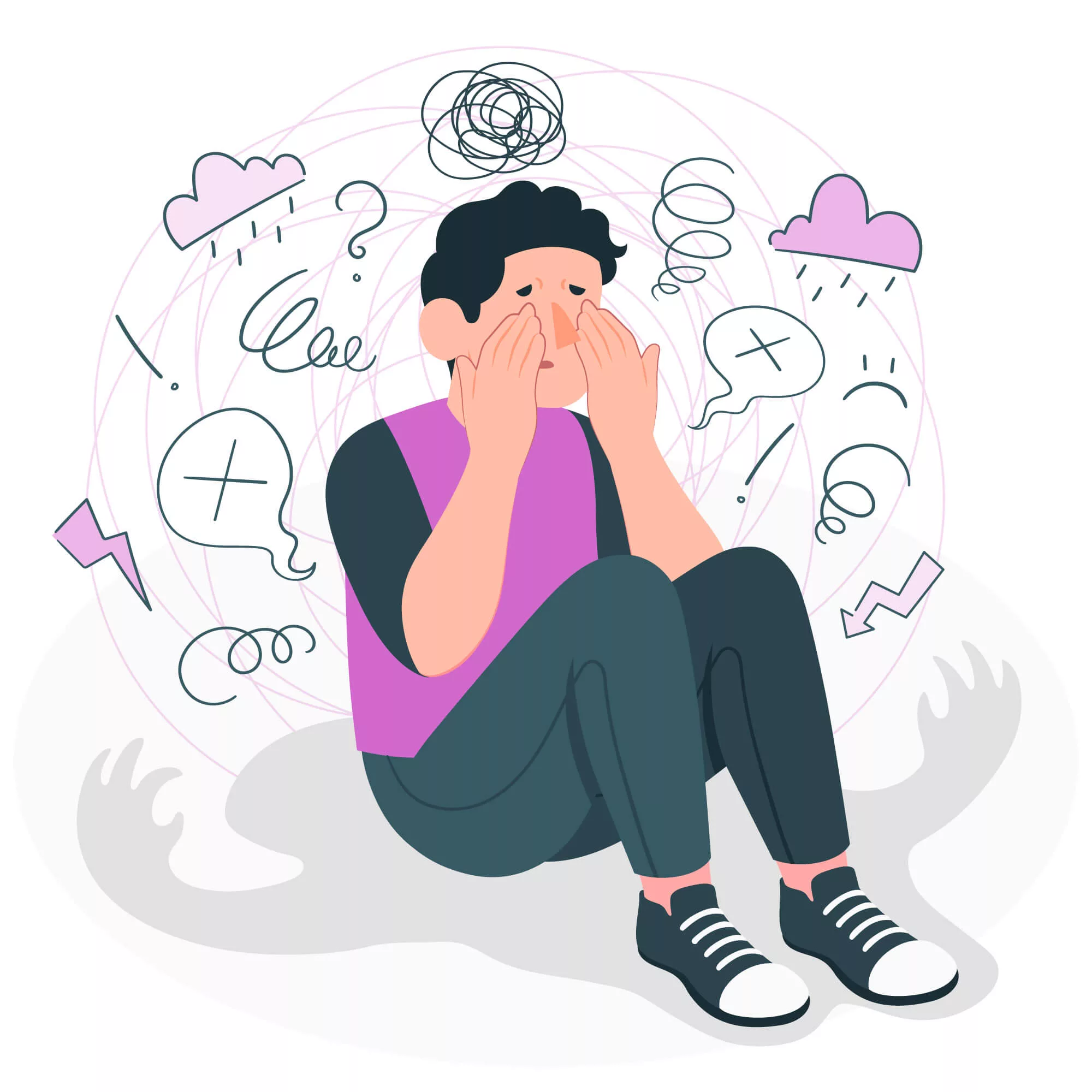 The first step in our exploration involves understanding the nature of emotional distress. Unlike transient feelings of anger or sorrow, emotional distress refers to persistent emotional suffering that continues to haunt an individual's everyday life. More often than not, such distress arises due to someone else's negligent or intentional actions.
Emotional Distress: The Legal Perspective
In legal terms, emotional distress is regarded with the same gravity as physical injuries. Though invisible, its impacts are often far-reaching, influencing the affected individual's mental health, personal life, and overall well-being.
Emotional Distress Categories: Negligent and Intentional Infliction
The legal framework classifies emotional distress into two categories: negligent and intentional infliction. Understanding these nuances is a crucial aspect of any emotional distress claim.
Negligent infliction of emotional distress refers to cases where the infliction resulted from someone else's negligence. This could include scenarios like a traumatic truck accident caused by a drunk driver or severe mental stress arising from a medical professional's negligence.
In contrast, intentional infliction involves cases where the defendant intentionally or recklessly inflicted severe emotional distress on the plaintiff. A classic example would be a persistent bullying scenario, leading to significant emotional trauma for the victim.
Duty of Care: A Binding Legal Principle
A pivotal concept in such cases is the 'duty of care.' It refers to a legal obligation that binds individuals to avoid actions or conduct that could potentially harm others. When this duty is breached, leading to emotional distress, it can form the basis for legal action.
Real-Life Scenarios: Cases of Emotional Distress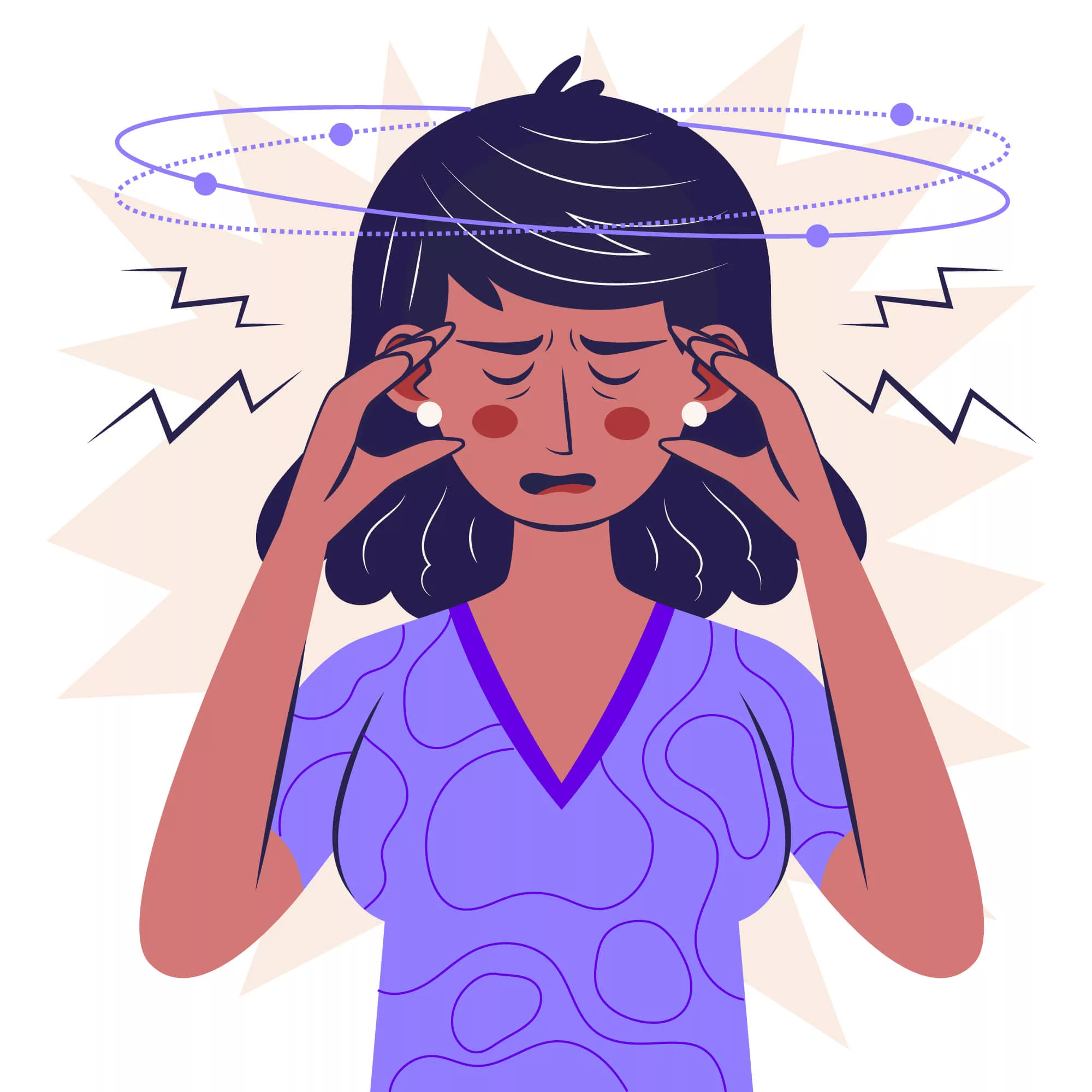 Real-life instances offer illuminating insights into the implications of emotional distress claims. Whether it's a case of negligent infliction arising from medical malpractice or an intentional infliction case involving a calculated act of harassment, these examples serve to highlight the serious legal consequences attached to emotional distress.
Initiating a Claim: The Journey Begins
The initiation of a claim for emotional distress is the first step in this legal journey. The process can be daunting, akin to setting sail in uncharted waters, but with the right legal guidance, it becomes manageable.
Evidence: The Guiding Beacon
In such cases, evidence acts as a compass, guiding the direction of the claim. Without substantial evidence, a claim for emotional distress can flounder. This could include medical reports, personal testimonies, or any other credible source of information that can substantiate the emotional distress caused by the defendant's actions.
Proving Emotional Distress: The Legal Hurdle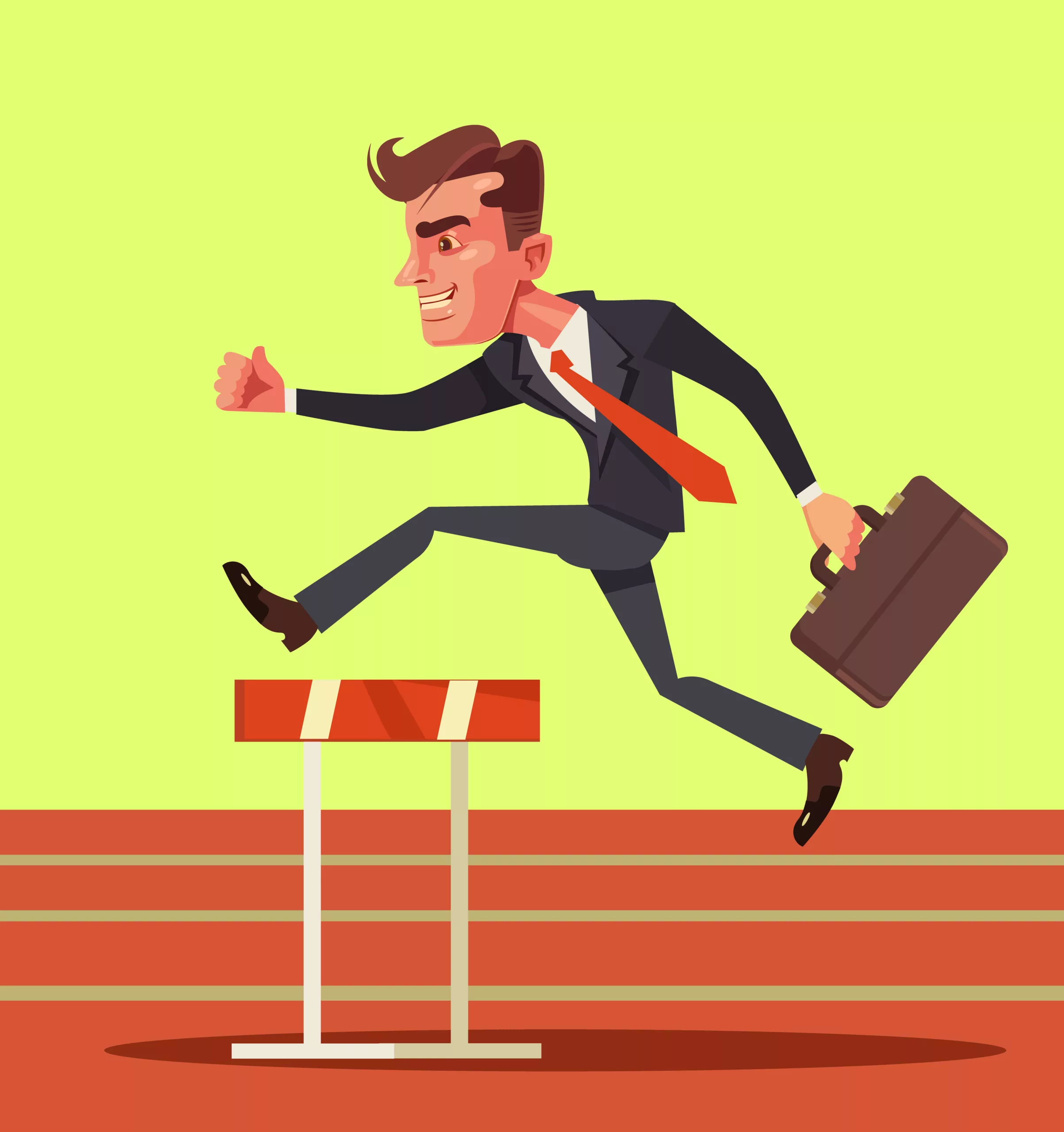 Navigating the labyrinth of proving emotional distress can often feel like an uphill battle. Unlike physical injuries that leave visible marks, emotional distress bears no such tangible proof. Its scars are hidden, its pain silent, yet its impact is deeply profound. It's akin to finding a needle in a haystack, but with the right strategy and tools, you can clear this legal hurdle and make your claim stand on solid ground.
Understanding the Challenge
The complexity of proving emotional distress largely stems from its inherently subjective nature. Emotional experiences vary greatly from person to person. What might be a minor inconvenience to one person could be an emotionally traumatic event to another. Thus, the challenge lies in presenting an intangible, personal experience in a manner that is compelling and convincing to a third party – in this case, the court.
Gathering Evidence
The first tool in your arsenal is evidence. A claim for emotional distress must be backed by robust evidence that can demonstrate the depth and duration of your emotional suffering.
Medical Records: Documentation from a mental health professional who has diagnosed and treated you can serve as powerful evidence. This could include a diagnosis of a psychological condition such as post-traumatic stress disorder (PTSD), anxiety, or depression that resulted from the incident in question.
Witness Testimonies: Statements from people close to you can also bolster your claim. Friends, family, or colleagues who have witnessed changes in your behavior, attitude, or overall well-being can offer valuable insights into the impact of the emotional distress on your daily life.
Personal Documentation: Personal journals or diaries that detail your emotional journey can also serve as compelling evidence. Such firsthand accounts can give the court a window into your lived experience and the emotional turmoil you've been grappling with.
Expert Testimony
Expert testimony is another crucial component in proving emotional distress whether in truck accident or car accident. A psychologist or psychiatrist who is familiar with your case can provide an authoritative and objective opinion on your emotional state, the cause of your distress, and the impact it has had on your life. This form of testimony can often play a decisive role in the outcome of your claim.
Proving emotional distress is indeed a daunting task. However, armed with credible evidence and guided by legal and medical professionals, you can successfully clear this legal hurdle. The pain of emotional distress may be invisible, but with the right approach, its impact can be laid bare, understood, and ultimately, validated.
Assessing Damages: The Art and Science of Quantification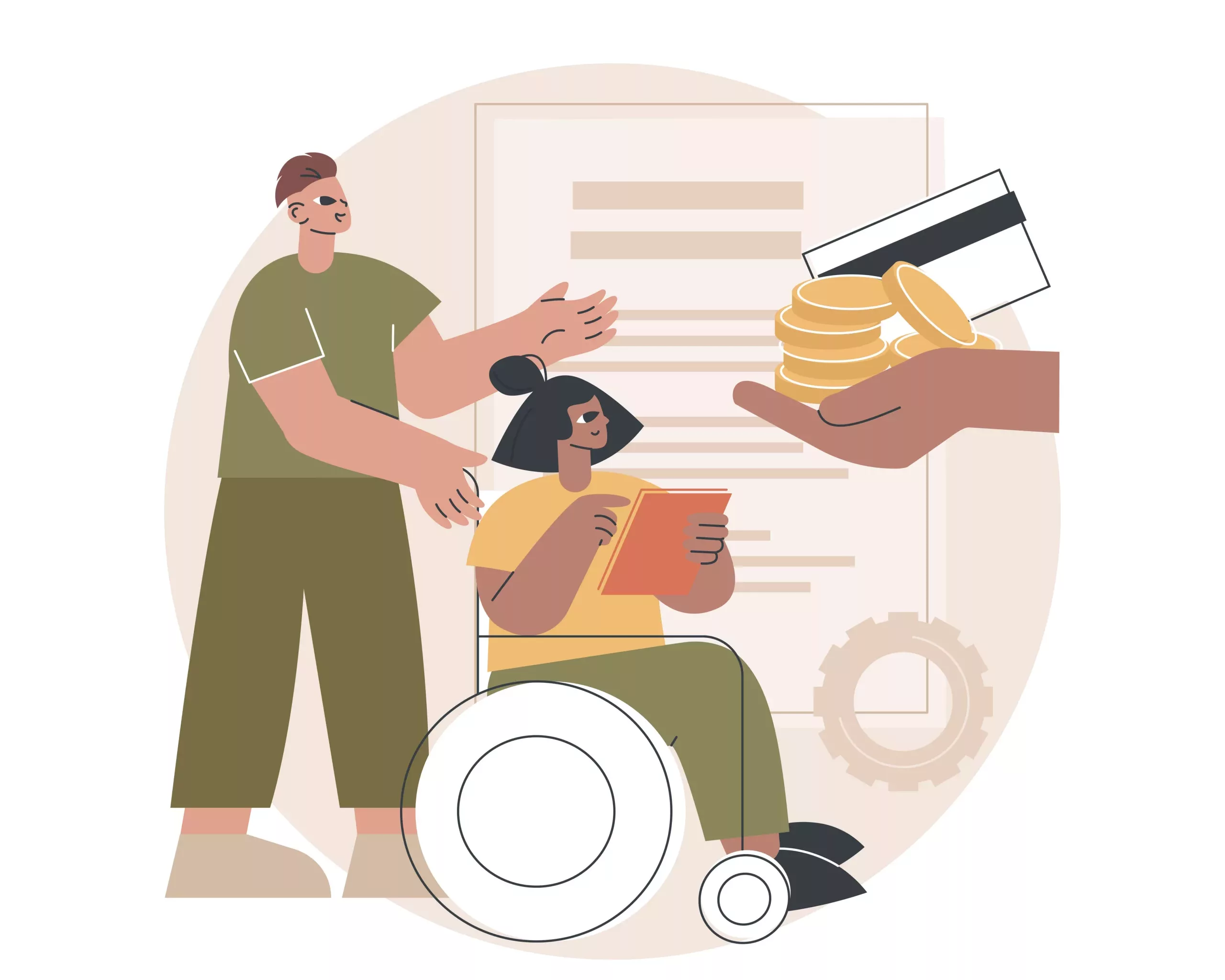 Just like the profound skill and sensitivity required of an artist to portray emotions on canvas, the process of quantifying emotional distress into damages demands a fine balance between objectivity and empathy. The nuances of such damages may not always be visible, but their existence is unquestionable, and their impact profound.
Balancing Objectivity and Subjectivity
The assessment process stands on the twin pillars of objectivity and subjectivity. On one hand, the courts must remain impartial, treating each case with fairness and justice. On the other hand, they must also acknowledge the deeply personal and subjective nature of emotional distress.
In this regard, the damages for emotional distress are unique. Unlike physical injuries where damages are often quantified based on medical expenses or loss of earnings, emotional distress lacks a tangible metric. The pain may not be physically evident, but it is felt nonetheless.
Factors in Assessing Damages
The quantification process considers several key factors. These typically include the intensity and duration of emotional distress, physical symptoms (if any), and the impact on the claimant's everyday life. It is a complex calculation that must also consider the claimant's personal circumstances and the severity of the wrongdoing.
The intensity of the distress is a significant factor. A more intense emotional distress may warrant higher damages. However, the challenge lies in quantifying such intensity, given its highly subjective nature.
The duration of emotional distress also plays a pivotal role. The longer the distress continues, the higher the potential damages. The court understands that long-term emotional distress can have a significant impact on a person's life, and thus, it merits substantial damages.
Any accompanying physical symptoms can also contribute to the size of the damages. Emotional distress can manifest physically in various forms like insomnia, loss of appetite, or even more serious conditions like heart disease. These physical symptoms not only substantiate the claim of emotional distress but also add to the overall suffering of the claimant.
Finally, the impact of emotional distress on the claimant's everyday life is crucial. Has the claimant's ability to work been affected? or Has their personal relationships suffered? Has their overall quality of life diminished? The answers to these questions can significantly influence the assessment of damages.
The art and science of assessing damages for emotional distress are a complex process that demands both empathy and objectivity. It's a delicate task that seeks to validate the invisible pain of emotional distress, providing compensation that, while never truly compensatory, aims to bring some measure of justice and closure to the claimant.
The Intersection of Emotional Distress and Personal Injury Cases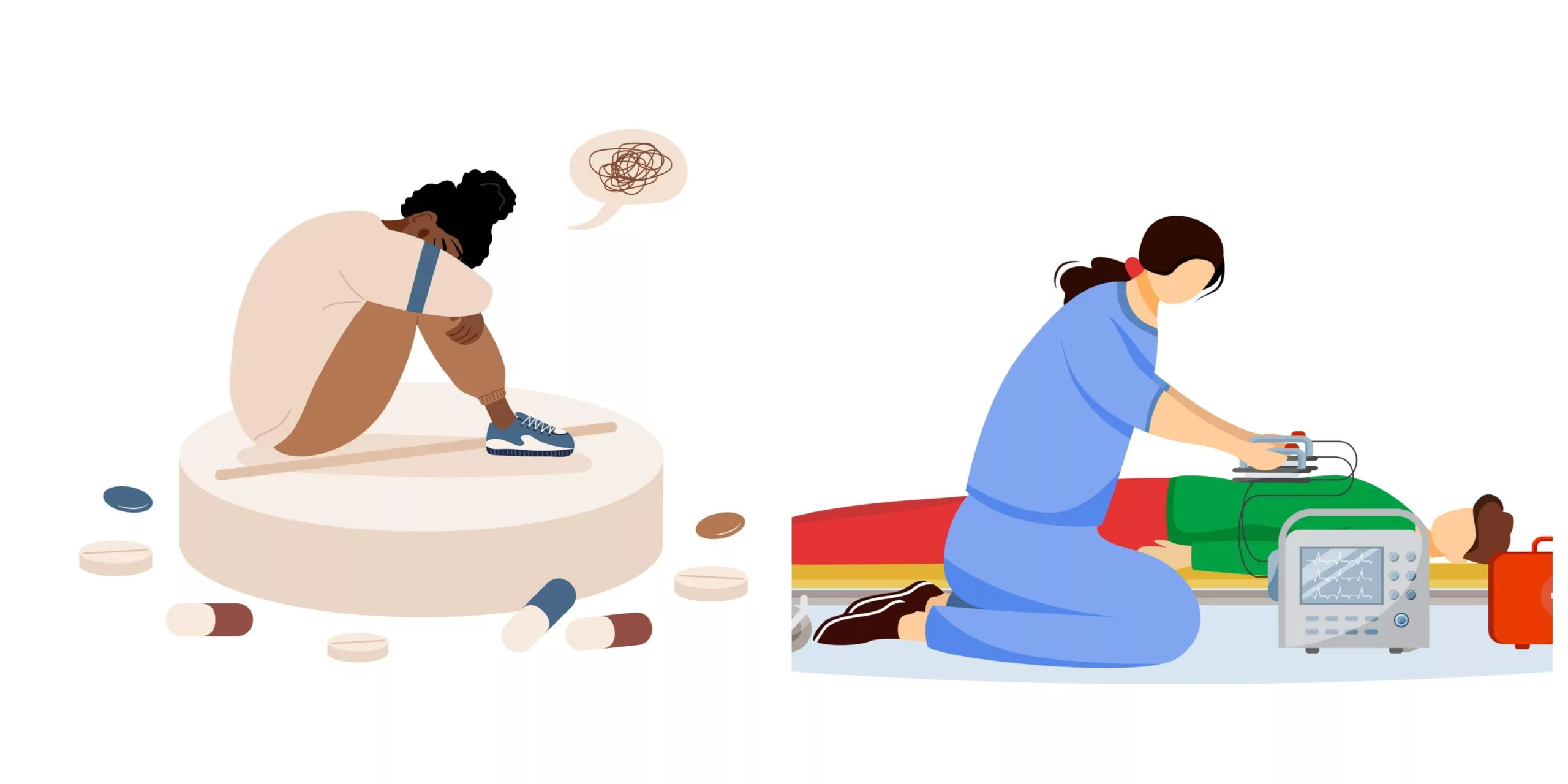 Emotional distress is not an isolated phenomenon; it often coexists with and arises from personal injury cases. This intersection of emotional distress and personal injuries illuminates an integral part of the law, recognizing the human capacity to suffer not only physically but also emotionally.
The Interplay of Emotional Distress and Personal Injuries
In the realm of personal injury law, a claim often involves damages for physical injuries. However, the human suffering resulting from these injuries extends beyond the physical realm. The mental anguish, the emotional turmoil, the trauma and fear – these invisible scars are just as real and just as worthy of legal redress.
For instance, consider a victim of a car accident who sustained physical injuries. While the physical pain and suffering are evident, the psychological impact of the accident may also be significant. The victim might develop a fear of driving or being in cars, have recurrent nightmares about the accident, or even suffer from post-traumatic stress disorder. In this case, the victim's emotional distress is directly intertwined with the personal injury caused by the accident.
Choosing a Lawyer: Your Guiding Star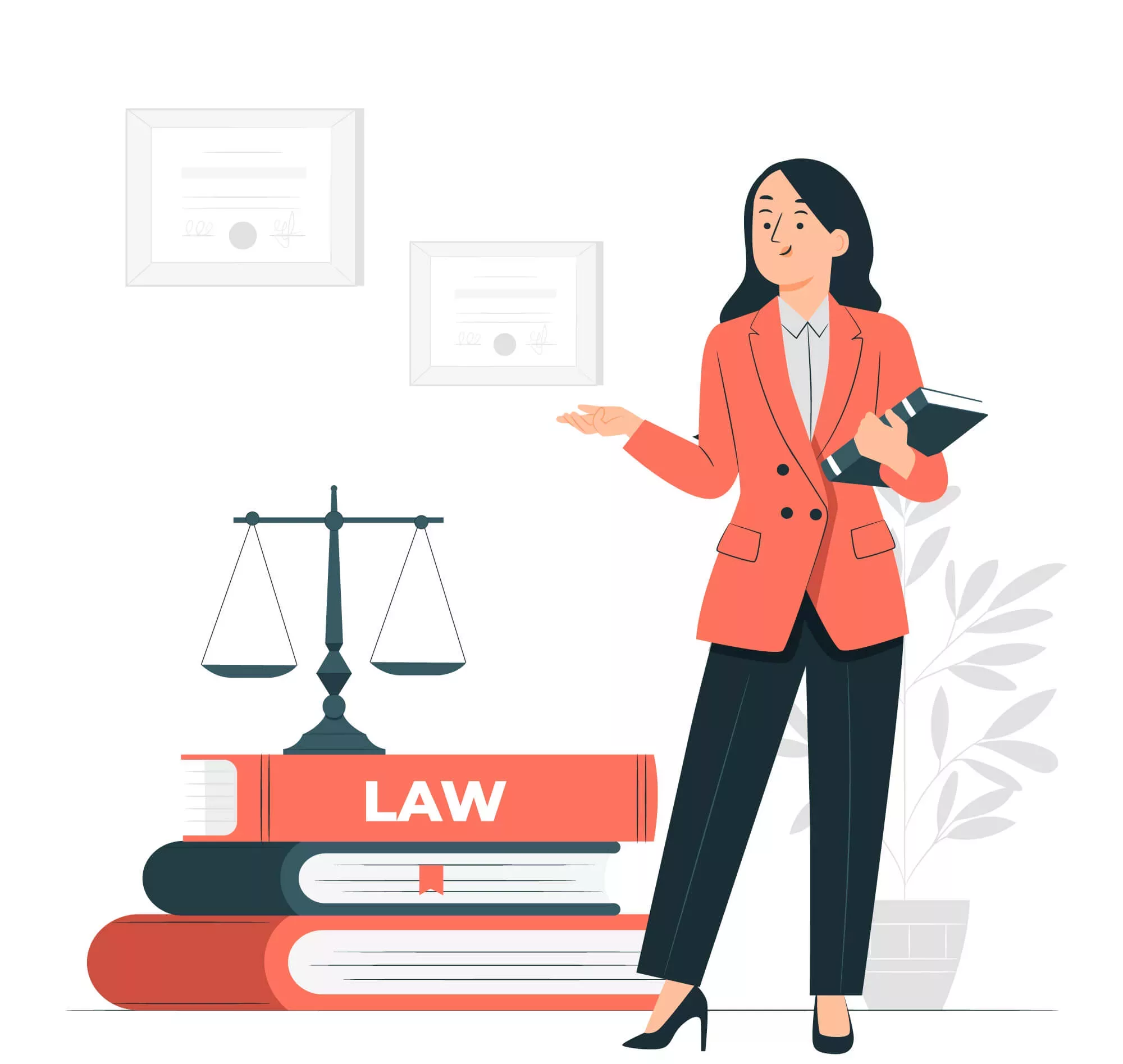 When embarking on such a legal journey, the right lawyer can make a significant difference. A competent lawyer, experienced in handling emotional distress cases, can steer the ship through turbulent waters, offering invaluable guidance and support.
The Role of Legal Representation
Legal representation plays a critical role in personal injury cases involving emotional distress. The process of establishing and quantifying emotional distress in legal terms can be complex and challenging, requiring an intricate understanding of the law. An experienced lawyer serves as a guide through this legal wilderness, helping the victim navigate the process, avoid potential pitfalls, and ultimately, achieve justice.
An effective lawyer will gather and present evidence to substantiate the emotional distress sue claim. Negotiate with insurance companies or opposing counsel, and advocate for the victim in court if necessary. The lawyer's expertise can significantly impact the outcome of the claim, ensuring that the victim's emotional distress is adequately recognized and compensated.
Emotional Recovery: The Road to Healing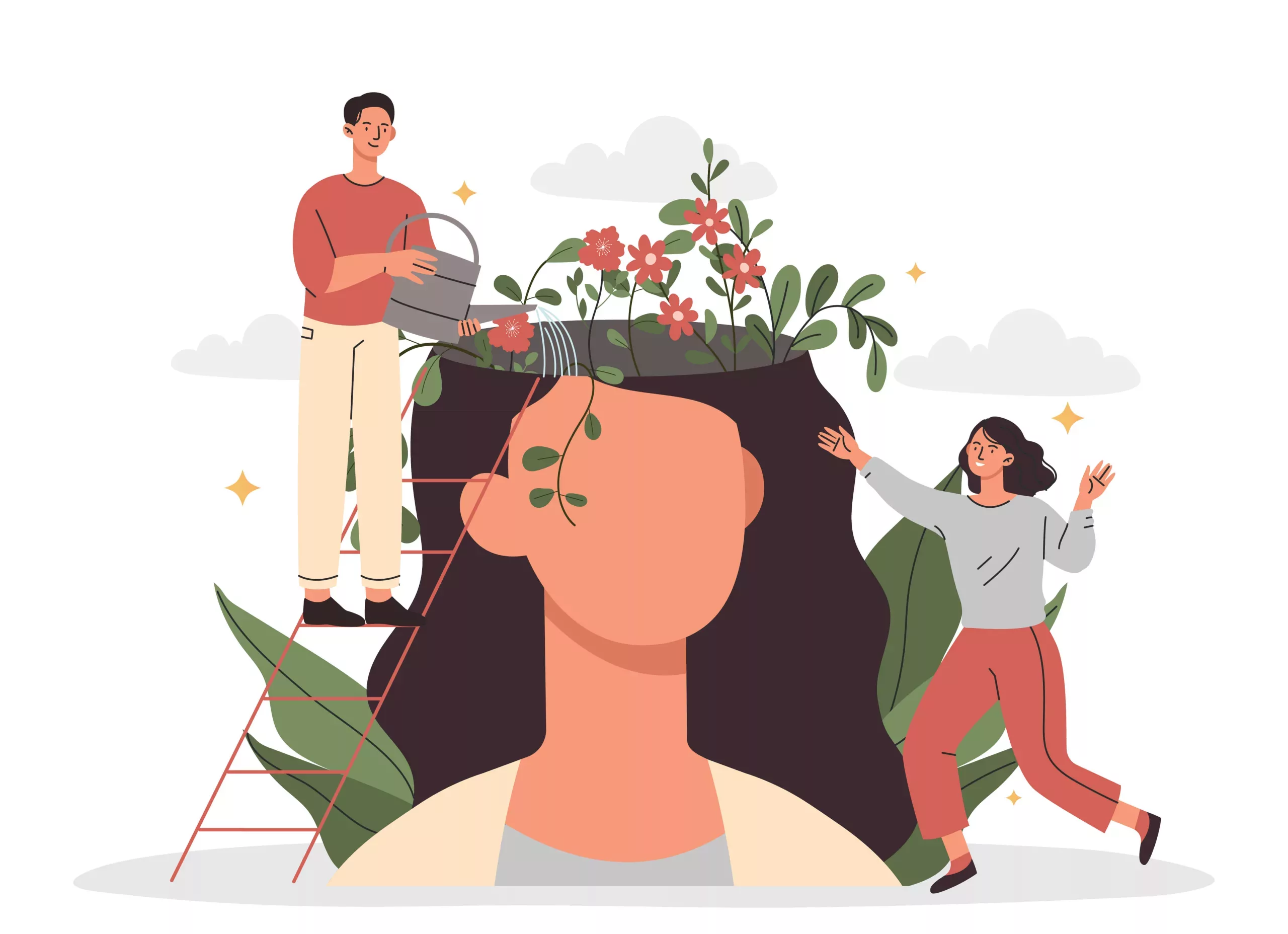 Claiming and winning damages for emotional distress represents a significant step on the path to justice. However, it's only one aspect of the overall healing process. Emotional recovery – the process of healing the invisible wounds inflicted by emotional distress – is just as important, if not more so.
The Unseen Wounds of Emotional Distress
Emotional distress goes beyond temporary feelings of sadness or frustration. It is a deep, often debilitating state that can profoundly impact an individual's life. While the legal world provides a mechanism to seek justice and compensation. The personal journey of emotional recovery that lies beyond the courtroom is equally critical.
Recovery and Legal Justice: Two Sides of the Same Coin
While the legal claim for emotional distress provides tangible recognition of the suffering and injustice. The Emotional recovery represents the personal aspect of healing. The road to recovery can be challenging and often long, but it's an essential part of reclaiming one's life after experiencing emotional distress.
In the end, emotional distress is real, and its impacts can be life-altering. But remember, when such distress arises due to someone else's actions, the legal world provides a recourse. With the right understanding, guidance, and personal resilience, navigating the complex process of claiming damages for emotional distress can lead not only to justice but also to healing and recovery. Remember, you're not alone on this journey.
Conclusion
In our journey through life, we all experience ups and downs. Remember, emotional distress is real, and the law recognizes it as such. So, if you've suffered, know that the legal system is there to help you find your way to justice.
Embarking on a legal journey to claim damages for emotional distress may seem like navigating a labyrinth at first. But with the right understanding of the law, real-life examples, and knowledge of the claiming process, you're not just wandering in the dark.
Emotional distress is not just an everyday blues or temporary frustration. It's a severe emotional reaction to a distressing event or experience. It's like being trapped in a storm of negative emotions that won't let up. It affects your ability to enjoy life and perform everyday tasks, and its impact can be as debilitating as a physical injury.
FAQ's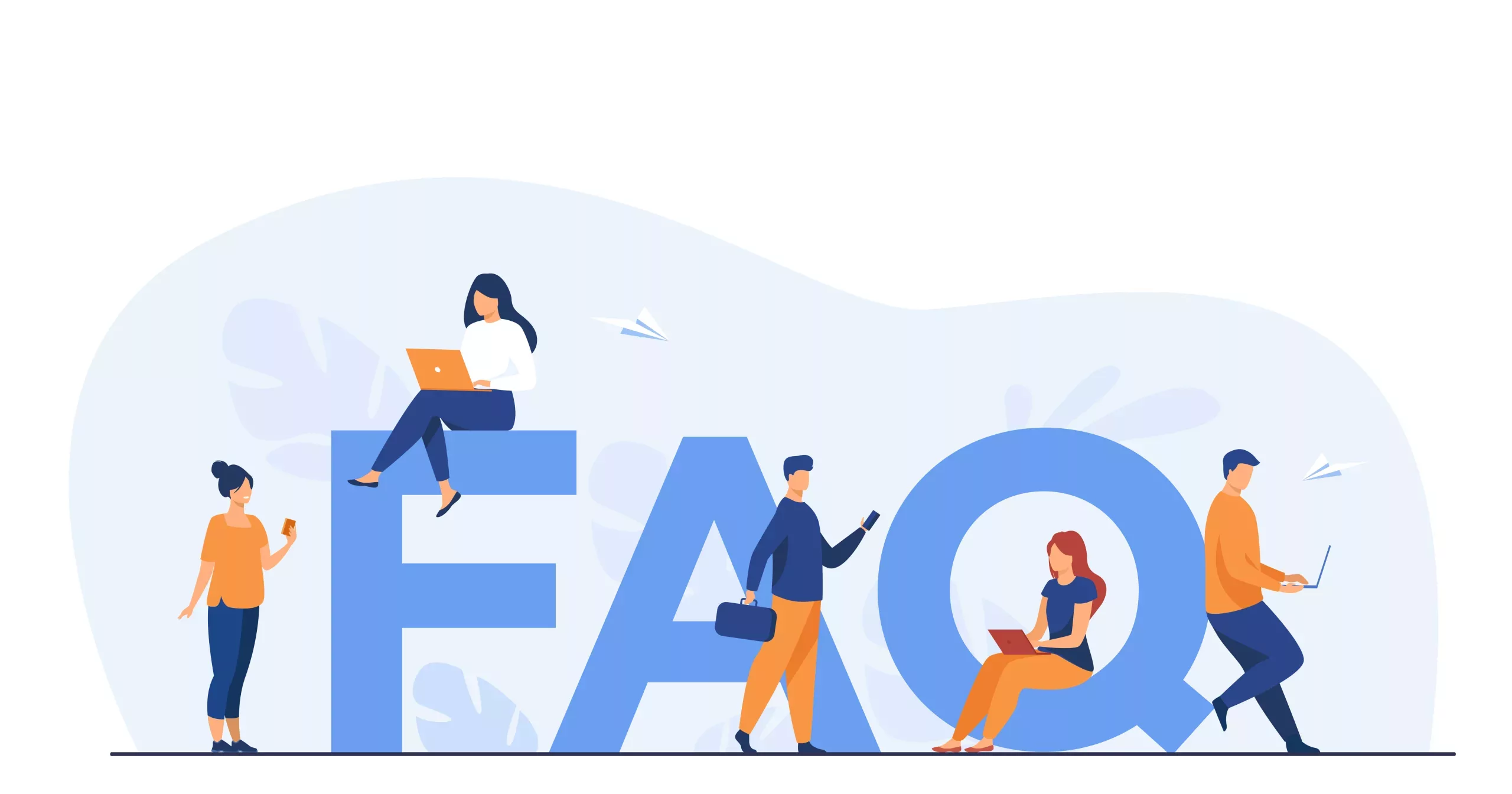 1. What is the legal definition of emotional distress?
Emotional distress, in legal terms, refers to a highly unpleasant emotional reaction (such as anguish, humiliation, or fear) that results from another person's conduct. It goes beyond mere feelings, minor annoyances, or fleeting concerns. Instead, the distress must be significant, and it must be such that a reasonable person, typically, would be unable to cope with it.
2. Can I claim damages for emotional distress caused by a workplace incident?
If a workplace incident, such as harassment, discrimination, or any wrongful act by an employer, has caused you emotional distress, you may be entitled to claim damages.
However, it's important to understand that these cases can be quite complex. Proving the employer's liability and demonstrating the extent of your emotional distress can be challenging. Which is why legal guidance is often crucial in these situations.
3. What evidence is needed to prove emotional distress?
Proving emotional distress typically requires evidence that documents the distress you're experiencing. This could include testimony from a mental health professional who can attest to your condition, medical records that document your symptoms and treatment, or personal diaries that detail your daily emotional struggle. Additionally, witness statements from friends, family members, or coworkers who can attest to the change in your demeanor, personality, or behavior following the incident may also be valuable.
4. How are damages for emotional distress calculated?
Calculating damages for emotional distress can be complicated because of the inherently subjective nature of emotions. However, courts typically consider factors such as the intensity and duration of your distress, any physical harm or injury associated with the distress, and how the distress has impacted your life and ability to function. In some cases, damages may also be influenced by the egregiousness of the defendant's conduct.
5. Can emotional distress be claimed in a personal injury case?
Yes, in fact, it's quite common. If you have suffered emotional distress as a result of a personal injury. These "pain and suffering" damages can be included in your claim. However, as with other aspects of emotional distress claims, proving the extent and impact of your emotional distress can be complex, so it's often beneficial to seek legal guidance.