Handling hazardous materials is an intricate and dangerous task that demands utmost diligence and adherence to safety protocols. Exposure to these hazardous substances can result in many detrimental health outcomes, ranging from trivial skin irritations to severe respiratory afflictions. That is why health tips for handling hazardous materials become important in life-protecting situations.
With a staggering 32 million workers potentially at risk of chemical exposure in the workplace, the need for strict safety measures cannot be overstated. It is especially true given the estimated 575,000 chemical compounds that are now on the market and the hundreds of new ones released yearly.
Therefore, it is vital to follow the best health tips and adopt necessary precautions to shield oneself from the toxic impacts of these substances.
Whether you are a seasoned professional, a DIY enthusiast, or someone who occasionally deals with hazardous materials, this guide will provide invaluable insights on handling dangerous materials safely while preserving your health.
1. Wear Appropriate Personal Protective Equipment
When dealing with hazardous materials, safeguarding your well-being should be your top priority. Therefore, wearing suitable personal protective equipment (PPE) is not just a precautionary measure.
It's a non-negotiable must. PPE includes a range of equipment like gloves, eye protection, respiratory protection, and protective clothing, all of which play a crucial role in keeping you safe from the dangers of hazardous materials. The type of material you're handling will determine the kind of PPE you need to use.
For instance, when working with asbestos, you should wear PPE, such as a respirator, gloves, and protective clothing, to prevent inhalation or skin contact with asbestos fibers since it is notorious for causing diseases. If you have been exposed to asbestos in the past, it is crucial to seek medical attention and find a full-service law firm for legal counseling.
Proactive measures are always superior to reactive ones. Hence, wear suitable protective gear as it protects against dangerous substances, mitigating the chances of contact and ensuring your well-being.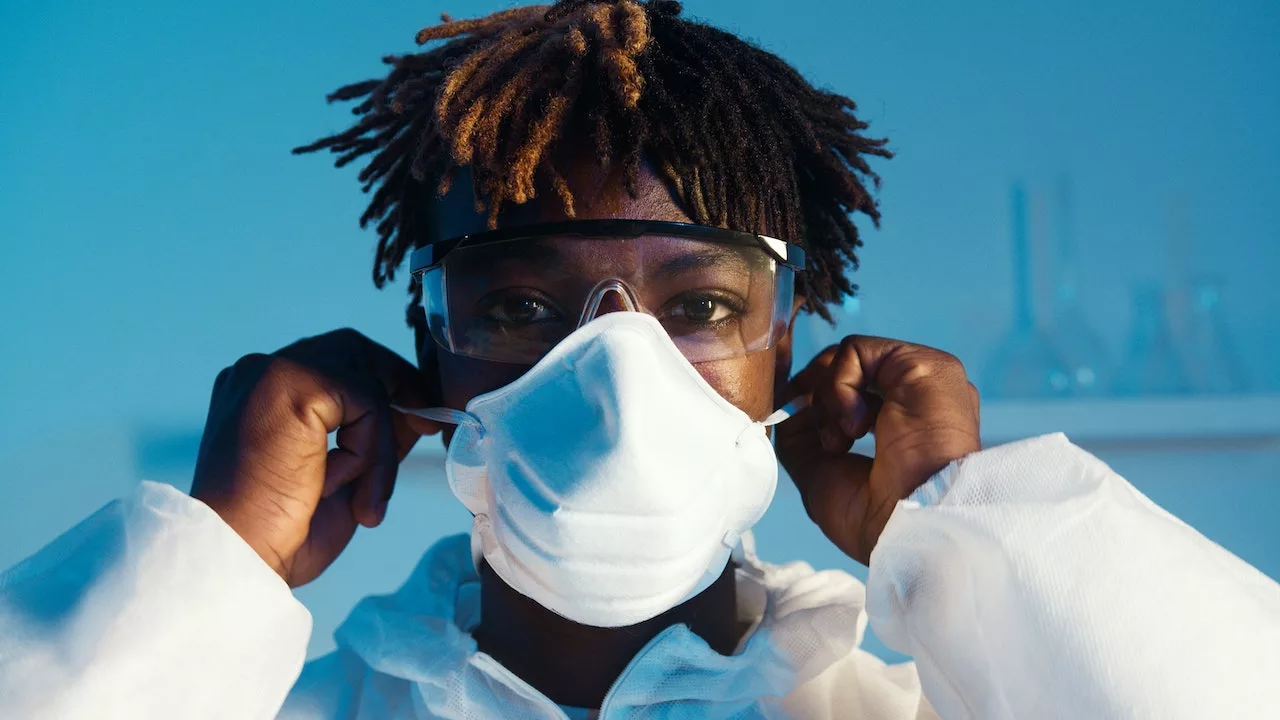 2. Know the Hazards
Handling hazardous materials is a matter of utmost seriousness, and it's important to arm yourself with the essential knowledge and skills required to handle them safely. That is where training and education play a prominent role. You learn how to handle dangerous products with care through safety training programs, which also offer helpful advice on the best PPE to wear. They also acquaint you with the proper handling and storing of these items. 
To implement the appropriate safety measures, it is essential to be familiar with the properties of the hazardous substances you are handling, such as their toxicity, flammability, and reactivity. Furthermore, figuring out the routes of exposure, like inhalation, ingestion, or skin contact, can assist with forestalling exposure and limit the risk of adverse health effects.
3. Follow Safe Handling Procedures
Proper handling of hazardous materials requires strict adherence to established safety procedures. It involves not only wearing the appropriate PPE but also accurately labelling, safely storing, carefully transporting, and appropriately disposing of hazardous materials, all in the interest of safeguarding oneself and others.
Ensure that the area where the handling occurs is well-ventilated to minimize the concentration of any vapors or fumes. Follow proper storage and handling protocols, such as keeping incompatible materials separate and storing hazardous substances in designated areas with appropriate labelling.
In case of a spill or leak, promptly contain and clean it up following established procedures. Proper disposal of hazardous materials is crucial to prevent environmental contamination and potential harm to others. By following these safe handling procedures, you can significantly reduce the risk of accidents, protect yourself and others from exposure, and contribute to a safer working environment.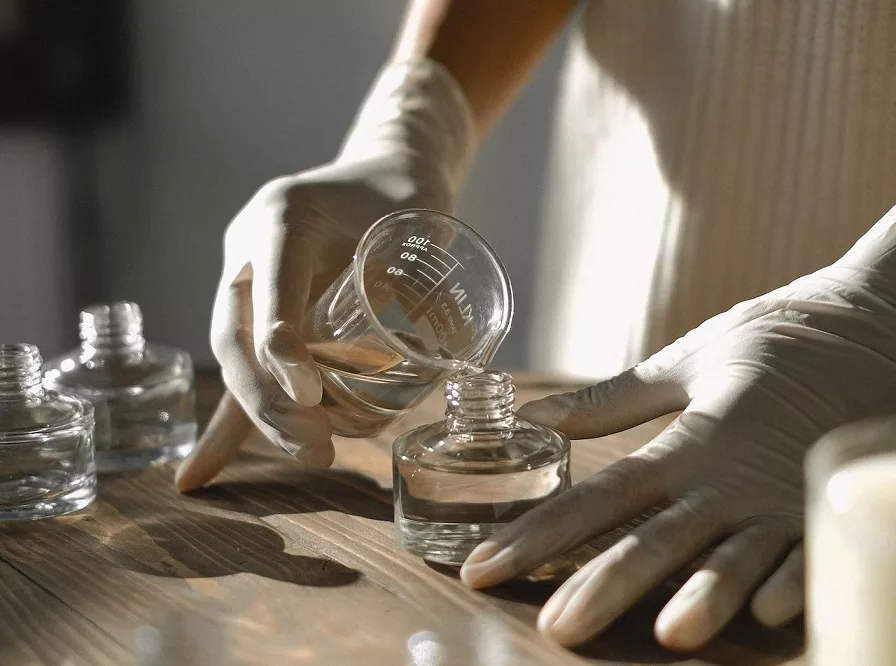 4. Refrain From Eating and Drinking Near Hazardous Materials
Even though hazardous substances are undetectable, odorless, or tasteless, they nonetheless have the potential to contaminate food and beverages. Additionally, even a small amount of these substances can result in various health problems, such as nausea, vomiting, and dizziness.
It's crucial to practice good hygiene and a healthy lifestyle by thoroughly washing your hands, even when wearing gloves, before consuming anything to reduce the danger of ingesting something harmful. Additionally, you should never eat or drink anything in an area where dangerous materials are present or have been handled. Although it may appear obvious, mishaps do occur. It's easy to forget that you shouldn't eat in the lab or drink coffee in the storage room when you're constantly working with hazardous materials.
5. Avoid Skin Contact
Your skin is the first line of defence while working with potentially dangerous products. However, even brief exposure to these substances can have significant and long-lasting effects. Hazardous substances can irritate the skin, cause severe burns, or lead to permanent harm if they come into contact with someone accidentally. In some circumstances, skin rash is also a possibility. 
To prevent skin contact, strict safety procedures must be followed, and appropriate personal protective equipment (PPE) must be worn. Such as gloves, long-sleeved shirts, and pants. If you come into contact with a hazardous substance, you should seek medical attention if necessary. Also, immediately rinse the affected area with water for at least 15 minutes. Delaying the treatment increases the likelihood of long-term health problems and exacerbates the damage.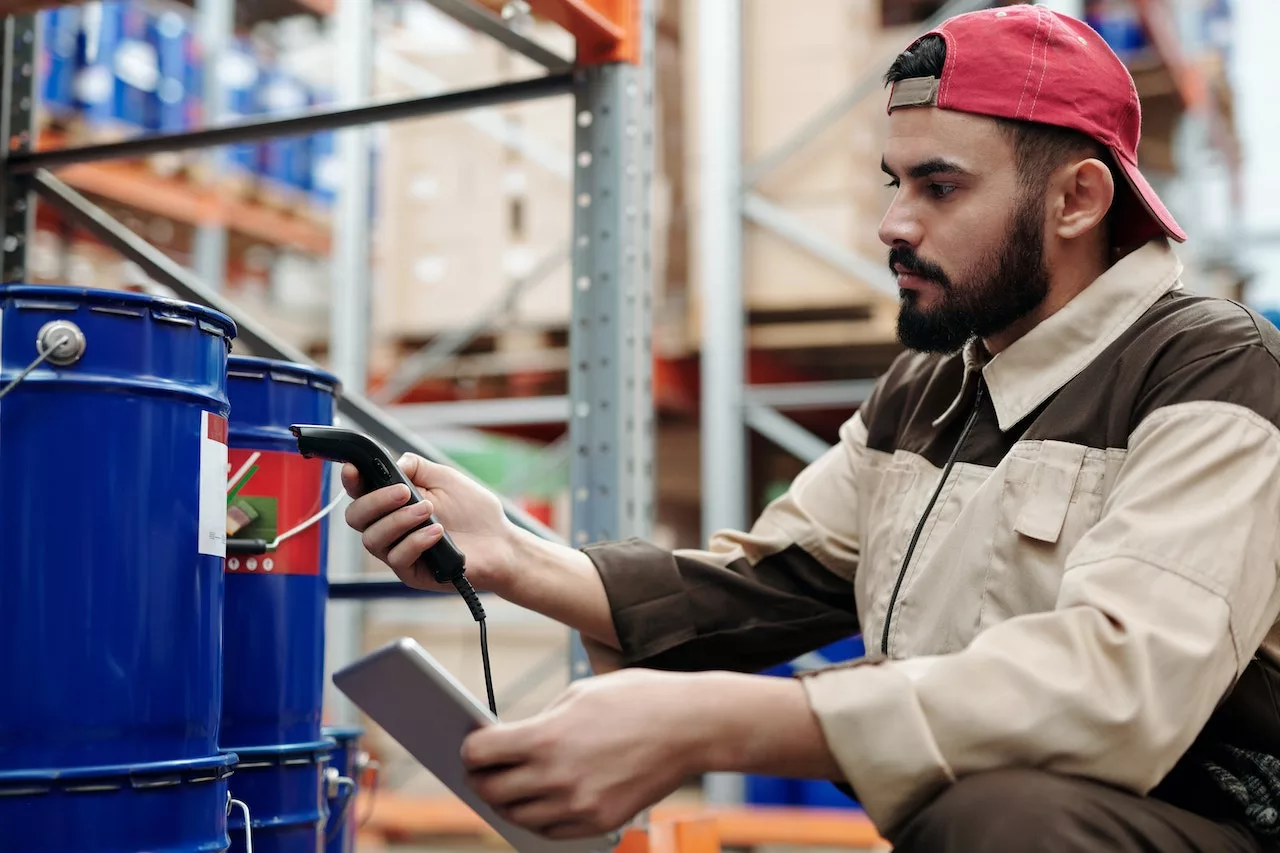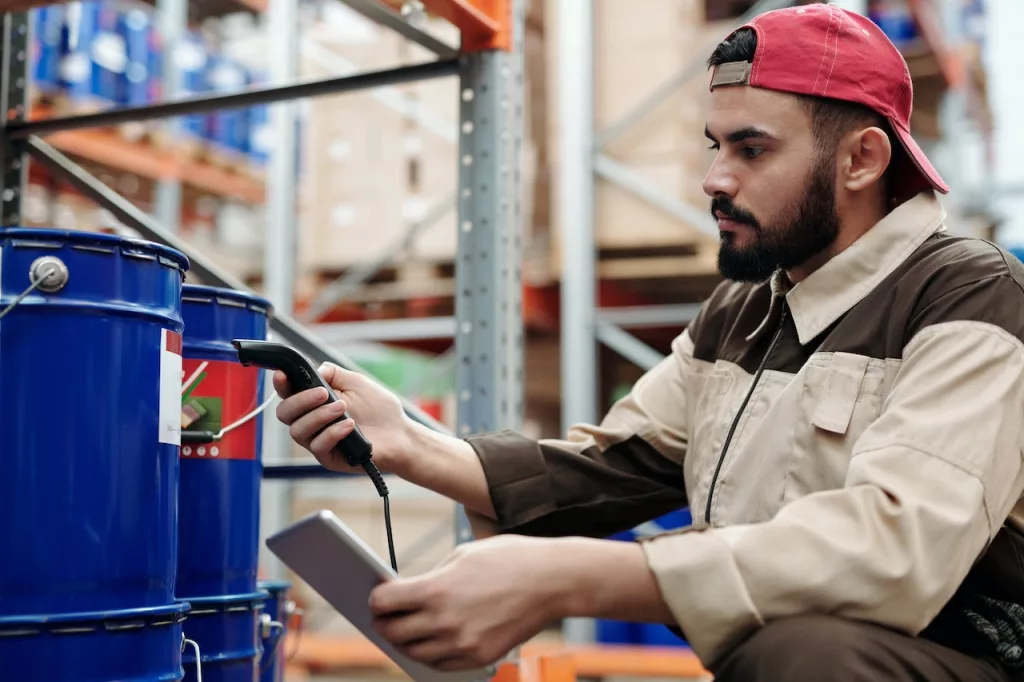 6. Label All Hazardous Materials Properly
Clear marking is the foundation of any safety plan for toxic materials. To avoid accidents that could jeopardize the health and safety of workers. It is absolutely necessary to ensure that each dangerous substance has a clear label. Employers can stop dangerous materials from accidentally being opened or spilt by labelling them properly. 
Accidents brought on by improper handling or misidentification of hazardous products can be avoided with the implementation of GHS labelling systems. These labels not only guarantee compliance, but they also help to keep a workplace safe. Without labels, even the most cautious worker could easily grab the wrong item or fail to take the necessary precautions when handling a specific substance. In fact, the absence of clear labelling can lead to a serious workplace safety issue called optimism bias.
Conclusion
Safety and health must always be prioritized when it comes to managing hazardous materials. It is crucial to be well-informed and vigilant, taking all necessary precautions to minimize the risks associated with these substances.
Setting an example and promoting good safety practices can help create a safer work environment for everyone. Adhere to proper procedures, wear appropriate personal protective equipment, avoid skin contact, have a fitness routine and never consume food or drink around hazardous materials. These simple measures are prominent in making the workplace safer and healthier.