Google Ads is a powerful online advertising platform that allows businesses to reach their target audience and promote their products or services effectively. Understanding the cost associated with running Google Ads campaigns is crucial for businesses to allocate their marketing budgets wisely. In this article, we will explore the factors that affect Google Ads cost, different cost calculation methods, average costs for Google Ads, strategies to optimize costs, real-life examples, and additional considerations for managing Google Ads expenses.
Google Ads, formerly known as Google AdWords, is an online advertising platform provided by Google. It enables businesses to display clickable ads to users who are actively searching for products or services on Google or its partner websites. These ads appear above or below organic search results, as well as on relevant websites within the Google Display Network.
Understanding the cost of running Google Ads campaigns is essential for businesses to make informed decisions and maximize their return on investment (ROI). By comprehending the factors that contribute to the cost, businesses can optimize their ad strategies and budget allocation.
Factors Affecting Google Ads Cost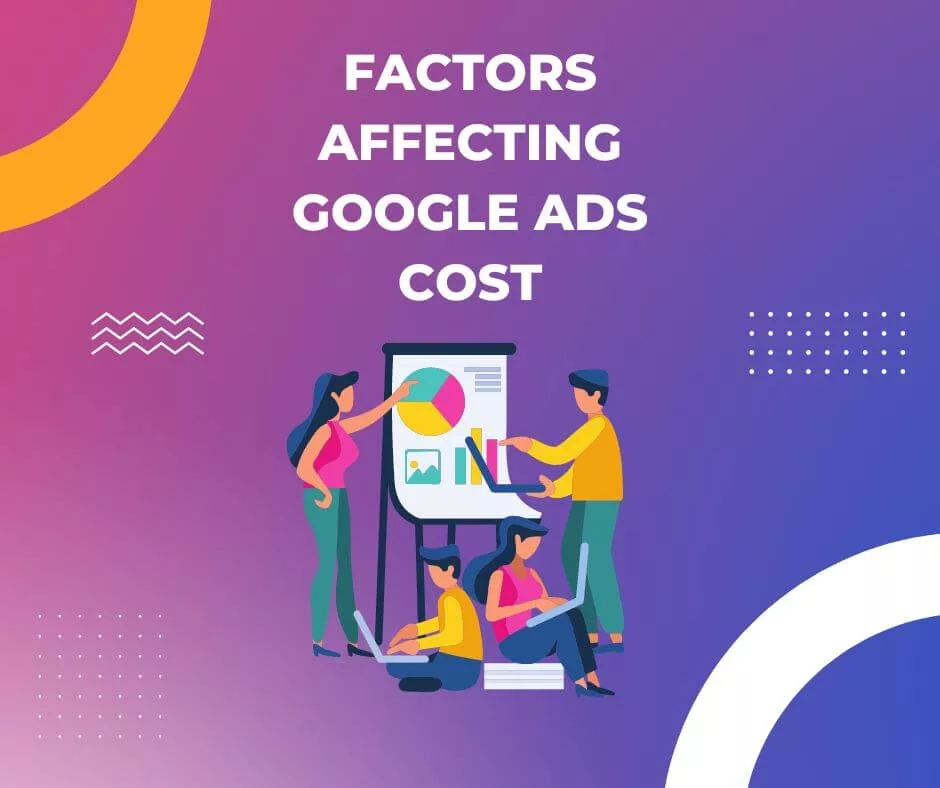 Several factors influence the cost of running Google Ads campaigns. By understanding these factors, businesses can adjust their strategies accordingly to control costs and achieve better results.
1. Ad Quality Score
Google Ads utilizes an Ad Quality Score system, which assesses the quality and relevance of ads. Higher-quality ads receive better ad positions and lower costs per click. Factors influencing the Ad Quality Score include ad relevance, expected click-through rate (CTR), landing page experience, ad format, and historical account performance.
2. Ad Placement
The placement of an ad on the search engine results page (SERP) can impact its cost. Ads appearing at the top of the page generally receive more clicks but come at a higher cost compared to ads displayed at the bottom or on the sidebar.
3. Ad Format
Google Ads offers various ad formats, including text ads, image ads, video ads, and interactive ads. The chosen ad format can affect the cost of the campaign. Video and interactive ads often have higher production costs but can also yield higher engagement and conversion rates. They also perform well on social media platforms like Facebook and Instagram videos and generate more leads.
4. Keyword Competition
The competitiveness of keywords within your industry or niche can significantly impact the cost of Google Ads. Highly competitive keywords tend to have higher costs per click, as more advertisers are bidding on them. It's essential to conduct thorough keyword research to find a balance between relevance and cost.
5. Targeting Options
Google Ads provides various targeting options to reach specific audiences, such as demographics, location, interests, and device types. The more precise and specific your targeting, the more relevant your ads will be to potential customers. However, highly targeted campaigns can sometimes result in higher costs due to limited reach.
Cost Calculation Methods for Google Ads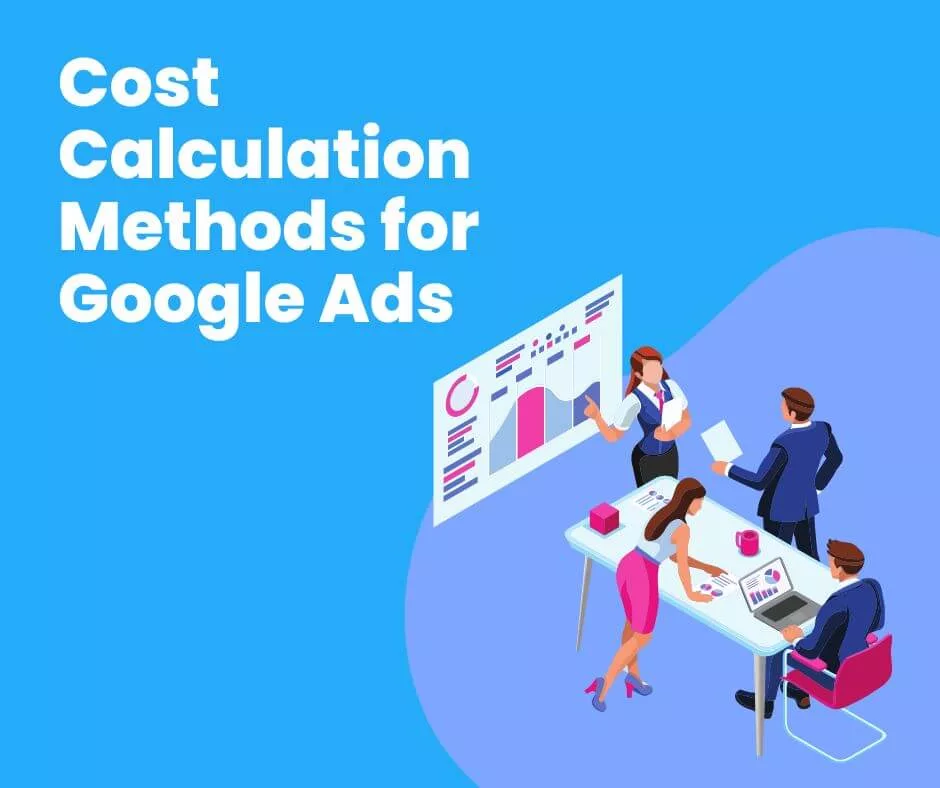 Google Ads offers several cost calculation methods that businesses can choose based on their campaign objectives and preferences.
1. Cost-per-Click (CPC)
CPC is the most common cost calculation method in Google Ads. Advertisers pay for each click on their ads. The cost per click can vary depending on factors like ad quality, keyword competition, and ad placement.
2. Cost-per-Thousand Impressions (CPM)
CPM is another cost calculation method where advertisers pay for every thousand ad impressions. This method is suitable for brand awareness campaigns, as it allows businesses to reach a large number of potential customers. The cost per thousand impressions can vary based on factors like targeting options and ad format.
3. Cost-per-Acquisition (CPA)
CPA is a cost calculation method where advertisers pay for each conversion or acquisition, such as a purchase, lead submission, or sign-up. This method is suitable for businesses focused on specific actions rather than clicks or impressions. Advertisers set a target CPA, and Google Ads automatically adjust bids to achieve the desired cost per acquisition.
4. Return on Ad Spend (ROAS)
ROAS is a performance-based cost calculation method that measures the revenue generated for every dollar spent on Google Ads. Advertisers set a desired ROAS, and Google Ads adjusts bids to achieve the target return. ROAS is especially relevant for e-commerce businesses looking to optimize their advertising spend.
Average Costs for Google Ads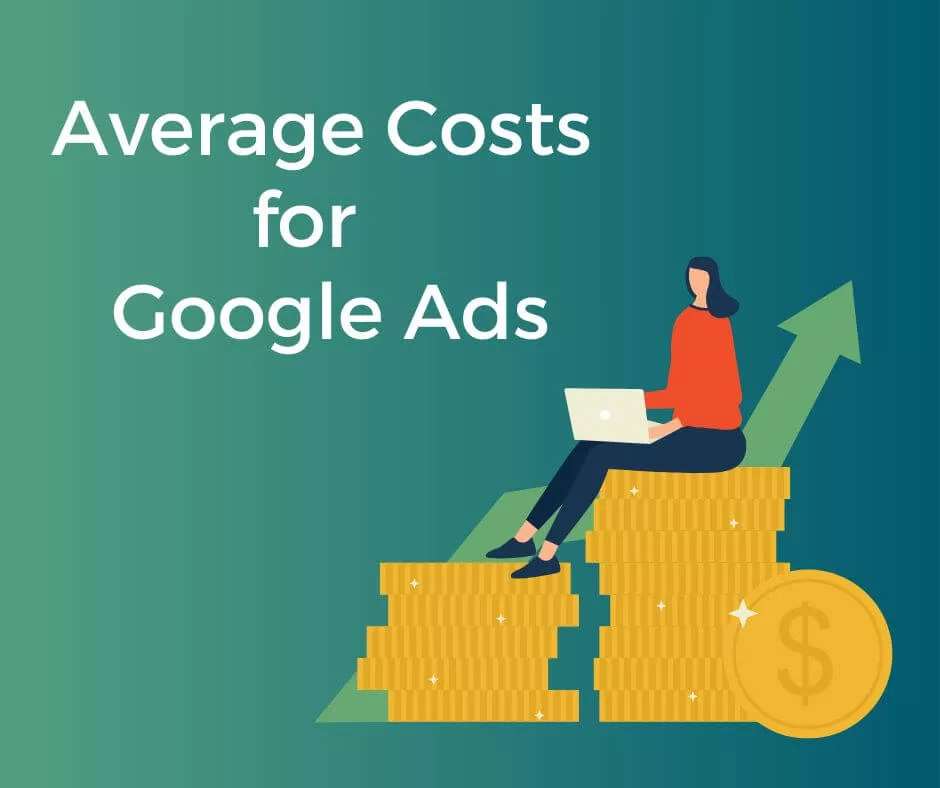 The cost of Google Ads can vary widely depending on various factors. Here are some considerations when evaluating average costs:
1. Industry-specific benchmarks
Different industries have different levels of competitiveness, which affects the cost of Google Ads. Some industries, like finance or insurance, tend to have higher average costs per click due to intense competition. It's important to research industry benchmarks to understand the expected costs and set realistic budget expectations.
2. Geographic location impact
The location you target with your ads can impact the cost. Highly populated areas or regions with high demand can lead to increased competition and higher costs. Consider targeting specific locations based on your target audience and budget constraints.
3. Seasonality and ad auction dynamics
Seasonality and fluctuations in demand can influence the cost of Google Ads. During peak seasons or specific events, competition for ad placements can increase, resulting in higher costs. Monitoring ad auction dynamics and adjusting your bidding strategy accordingly can help manage costs effectively.
Strategies to Optimize Google Ads Cost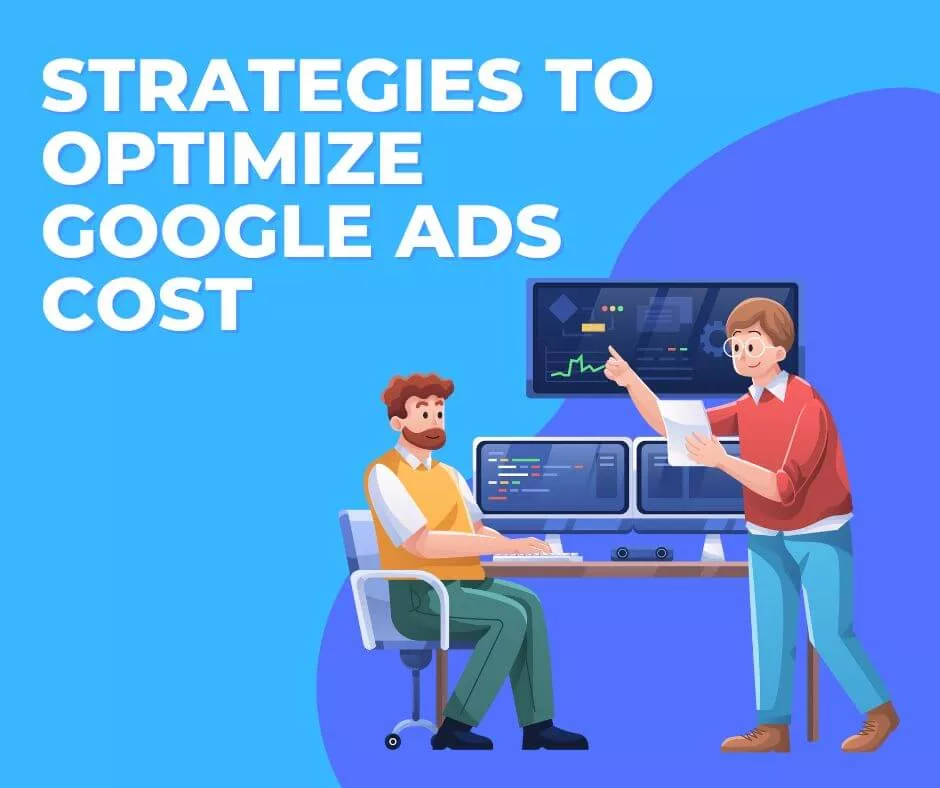 While the cost of Google Ads can vary, there are several strategies you can implement to optimize your ad spend and achieve better results.
1. Improving Ad Quality Score
Enhancing your Ad Quality Score can lead to lower costs and better ad positions. Focus on creating relevant and engaging ads, optimizing your landing pages, and continuously monitoring and optimizing your campaigns for better performance.
2. Ad targeting and segmentation
Refining your targeting options and segmenting your audience can help improve the efficiency of your ad campaigns. By targeting specific demographics, interests, or locations, you can reach a more relevant audience, increasing the chances of conversions while reducing costs associated with irrelevant clicks.
3. Effective keyword research
Thorough keyword research is crucial for finding the right balance between relevance and cost. Identify keywords that are highly relevant to your business and have a reasonable search volume but are not excessively competitive. Long-tail keywords can often be more cost-effective and yield higher conversion rates.
4. Ad scheduling and bid adjustments
Analyzing the performance of your ads at different times of the day or days of the week can provide valuable insights. By identifying peak periods of activity and adjusting your bids accordingly, you can optimize your ad spend and maximize the impact of your campaigns during high-converting times.
5. Ad testing and optimization
Continuously testing and optimizing your ads is essential for improving their performance and reducing costs. Conduct A/B tests to compare different ad variations, headlines, or calls to action. Monitor the results and make data-driven adjustments to optimize your ads for better click-through rates and conversions.
Real-Life Examples of Google Ads Costs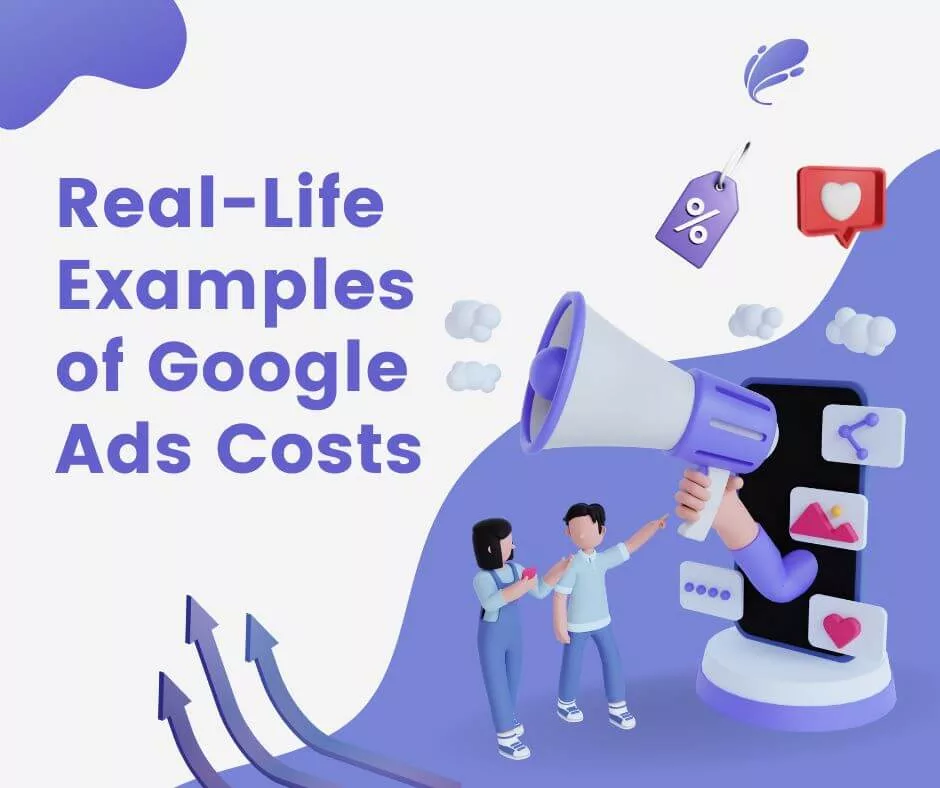 To provide a deeper understanding of Google Ads costs, let's explore some real-life examples:
1. E-commerce business example
An e-commerce business specializing in luxury watches decides to run a Google Ads campaign to increase online sales. They target keywords related to luxury watches, such as "buy luxury watches online" and "high-end timepieces."
Due to the high competition in the luxury watch industry, the cost per click for these keywords is relatively high, ranging from $5 to $10. However, the business ensures that its ads are highly targeted and relevant, resulting in a high conversion rate and a positive return on investment.
2. Local service provider example
A local plumbing company wants to generate leads through Google Ads. They target keywords like "plumber in [city name]" and "emergency plumbing services." The cost per click for these keywords varies depending on the location and competition but ranges from $2 to $5.
By optimizing its ads and landing pages for conversions, the plumbing company achieves a high click-to-lead conversion rate, making its Google Ads campaign cost-effective.
3. Lead generation campaign example
A software-as-a-service (SaaS) company aims to generate leads for its project management tool. They create targeted ads that appear when users search for keywords like "project management software" and "task management tool." The cost per click for these keywords can range from $1 to $3.
By utilizing effective ad targeting, compelling ad copy, and optimized landing pages, the SaaS company achieves a steady flow of quality leads, making its Google Ads campaign a valuable investment.
Additional Considerations for Google Ads Cost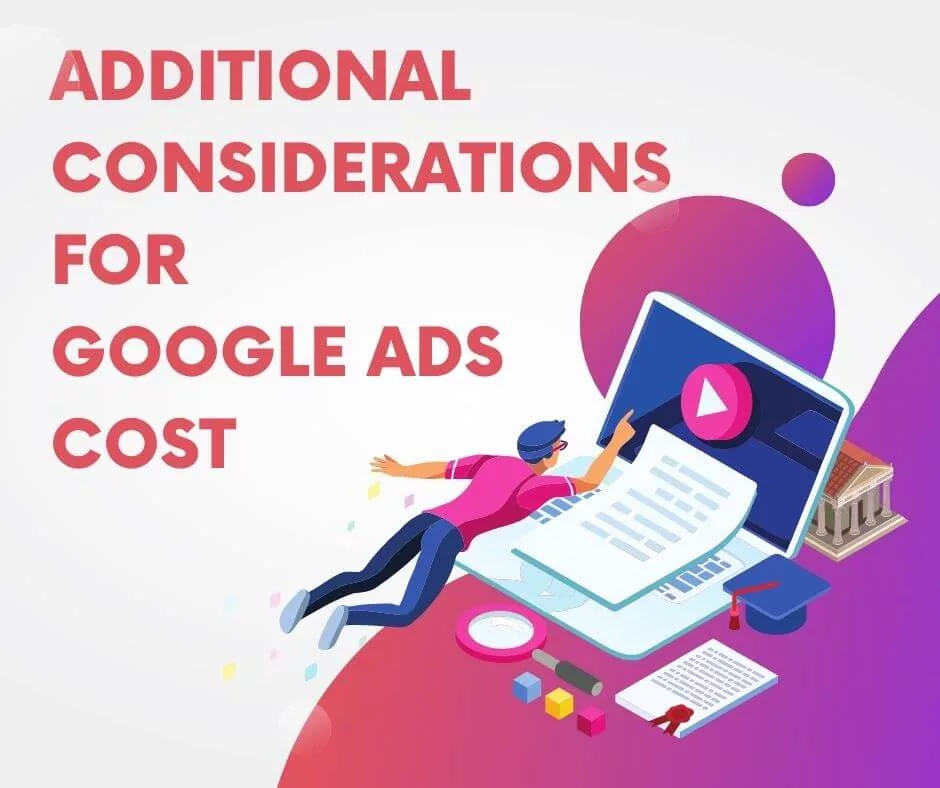 In addition to the strategies mentioned above, here are some additional considerations to manage your Google Ads costs effectively:
1. Ad budget allocation
Setting a realistic ad budget is crucial for managing costs. Consider your business goals, competition, and expected return on investment when determining your budget. Continuously monitor and adjust your budget based on the performance of your campaigns.
2. Ad campaign monitoring and adjustments
Regularly monitor the performance of your Google Ads campaigns and make necessary adjustments. Keep an eye on key metrics such as click-through rates, conversion rates, and cost per conversion. Identify underperforming ads or keywords and make data-driven optimizations to improve results.
3. Cost-saving techniques
Implementing cost-saving techniques can help stretch your ad budget further. This may include using ad scheduling to show ads only during peak hours or using ad extensions to increase visibility and relevance without incurring extra costs.
4. Importance of tracking and analytics
Utilize tracking tools and analytics to gain insights into the performance of your Google Ads campaigns. Set up conversion tracking to measure the effectiveness of your ads in generating desired actions, such as purchases, sign-ups, or downloads. Analyze the data to identify areas for improvement and make informed decisions to optimize your ad spend.
Conclusion
Understanding the cost of Google Ads is essential for businesses looking to maximize their advertising efforts and achieve a positive return on investment. By considering factors such as Ad Quality Score, ad placement, ad format, keyword competition, and targeting options, businesses can optimize their campaigns to control costs and improve results.
Implementing strategies like improving Ad Quality Score, effective targeting and segmentation, thorough keyword research, ad scheduling and bid adjustments, and continuous ad testing and optimization can help optimize Google Ads costs while maximizing performance.
Real-life examples demonstrate how different businesses and industries experience varying costs and outcomes based on their strategies and market dynamics. It's important to monitor campaigns regularly, make data-driven adjustments, and utilize tracking and analytics to measure and improve campaign performance.
With proper planning, optimization, and monitoring, businesses can effectively manage their Google Ads costs, reach their target audience, and achieve their marketing goals.
FAQs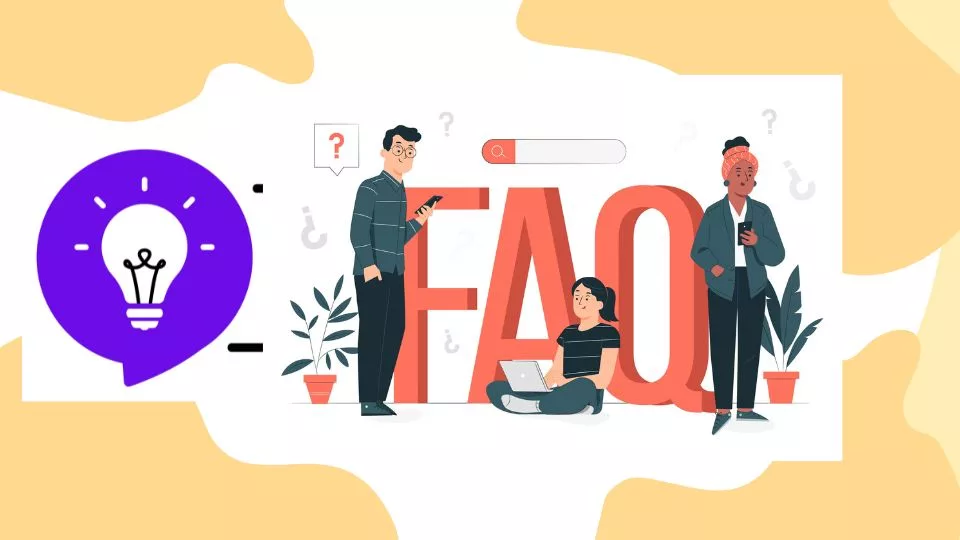 The budget for Google Ads varies depending on factors such as your business goals, industry competitiveness, and target audience size. It's recommended to start with a modest budget and gradually increase it as you monitor the performance and adjust your campaigns.
1. Can I control the cost of my Google Ads campaign?
While you can't directly control the cost per click, you can control the overall cost of your Google Ads campaign through effective budget allocation, targeting options, ad optimization, and bidding strategies.
2. What factors contribute to a high Ad Quality Score?
Ad relevance, expected click-through rate (CTR), landing page experience, ad format, and historical account performance are some factors that influence the Ad Quality Score. Optimizing these elements can improve your score and potentially lower your costs. This is the one important factor missing in Instagram and Facebook ads.
3. How can I reduce my Google Ads cost without sacrificing results?
Improving your Ad Quality Score, refining your targeting options, conducting thorough keyword research, and continuously optimizing your ads and campaigns can help reduce costs while maintaining or improving results.
4. Are there any free alternatives to Google Ads?
While Google Ads is a widely used and effective advertising platform, there are free alternatives available, such as organic search engine optimization (SEO), social media marketing, Instagram marketing, and email marketing. These methods require time and effort but can be cost-effective options for promoting your business online.
Remember, managing Google Ads costs requires continuous monitoring, analysis, and optimization to ensure the best possible results and return on investment for your advertising efforts.