Have you ever wondered how gender differences can impact workplace communication? There's more to it than meets the eye. Behind the curtain of daily interactions, meetings, and team discussions, the subtle nuances of gender differences play a pivotal role. Recognizing and addressing these differences is paramount for a harmonious and productive work environment. Let's dive deep into understanding how to handle gender differences in workplace communication. Gender differences in communication are a blend of biology and social conditioning.
While our biological differences influence our behavior patterns, society conditions us from an early age, assigning roles, behaviors, and expectations based on gender. These ingrained beliefs and patterns carry into our professional lives, often shaping the way we communicate, listen, and react.
Misunderstandings and misinterpretations based on gender differences can lead to unintentional biases, grievances, and even conflicts in the workplace. For instance, a male employee being more direct and task-focused might be perceived as aggressive, while a female employee expressing her thoughts with emotional contexts might be viewed as overly sensitive.
12 Ways to Handle Gender Differences in Workplace Communication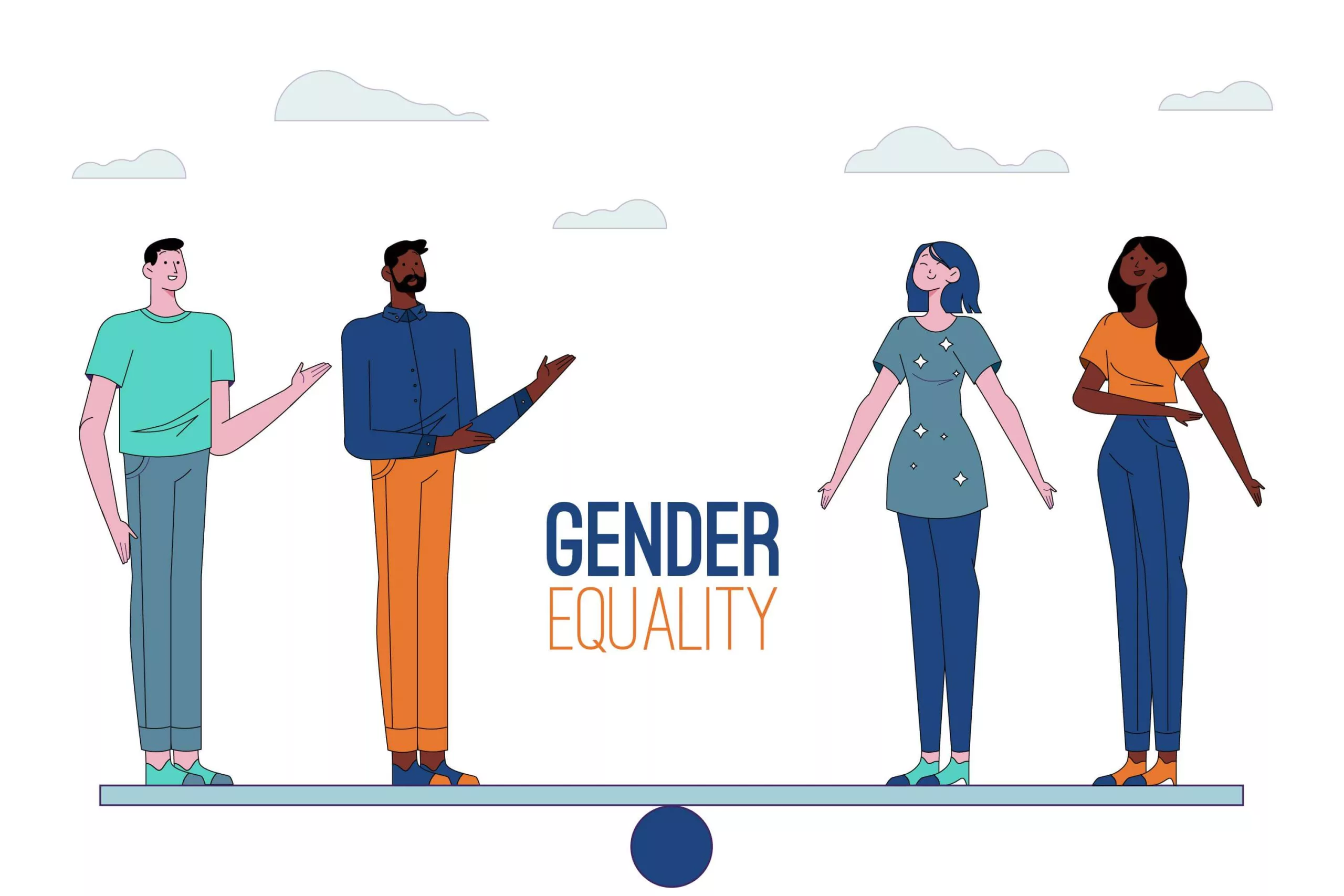 In today's rapidly evolving professional landscape, effective communication remains at the heart of successful organizational dynamics. However, with a workforce more diverse than ever, bridging the gender communication gap has become both a challenge and a necessity.
Gender differences in communication, shaped by a blend of biological, social, and cultural factors, can lead to misunderstandings, biases, and potential workplace conflicts. In this context, let's explore 12 pivotal strategies to handle gender differences in workplace communication effectively.
1. Provide training sessions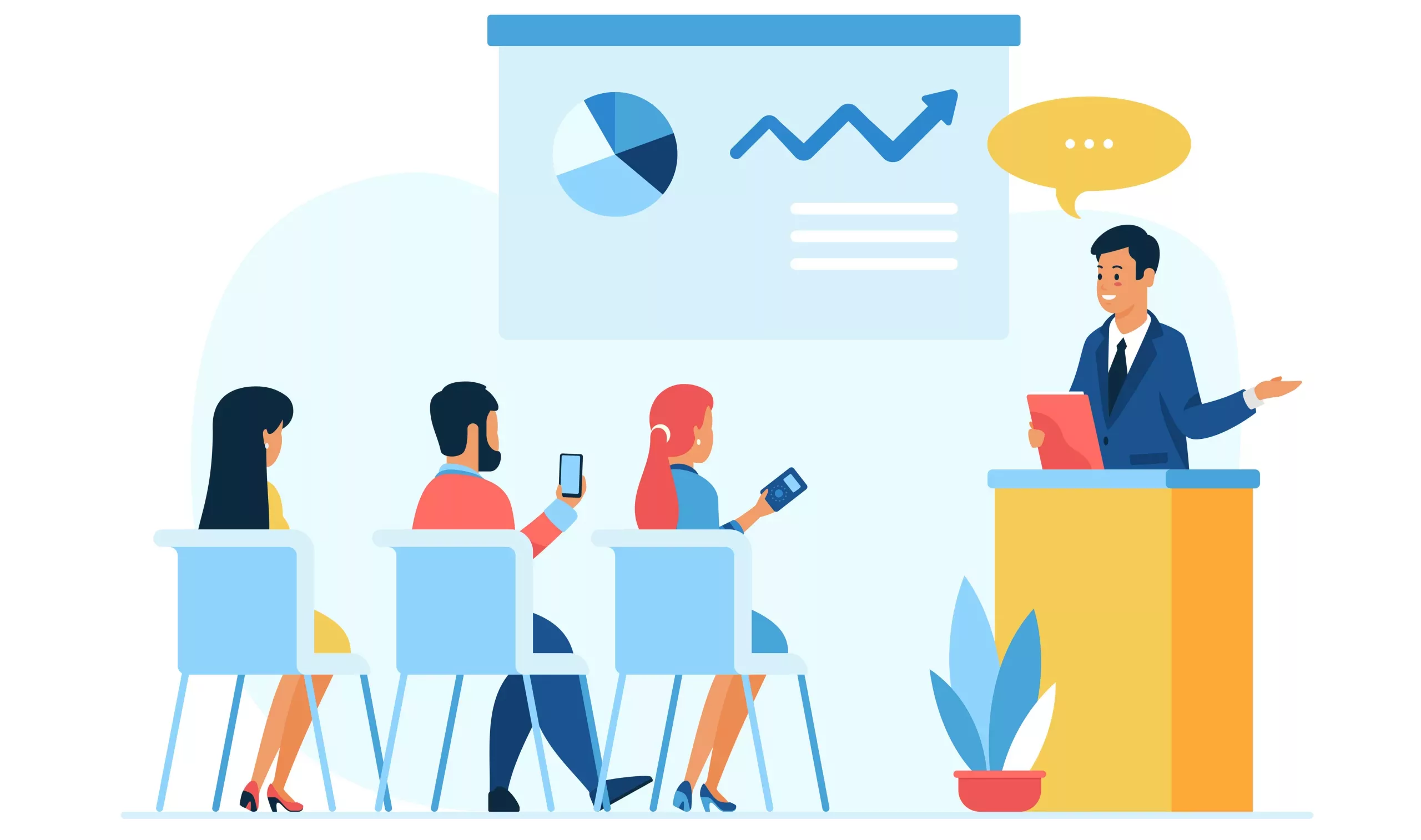 Organizational change starts from the top. To ensure that there is an understanding and respect for gender differences in communication, companies should invest in training sessions. These sessions can focus on gender sensitivity, unconscious bias, and effective communication techniques. Gender-diverse companies are 21% more likely to outperform others.
By equipping employees with knowledge and tools, we can build a more inclusive workplace where everyone understands the nuances of gender communication and strives to be empathetic and considerate in their interactions.
2. Encourage open dialogue
In any organization, fostering an environment where employees feel safe and encouraged to express their views is fundamental. Encouraging open dialogue means creating spaces, whether they're regular team meetings or feedback sessions, where every member, regardless of gender, feels their voice holds weight.
It's about building trust and ensuring that employees understand that their opinions are valuable and will be taken into consideration without any prejudicial treatment.
3. Establish a neutral language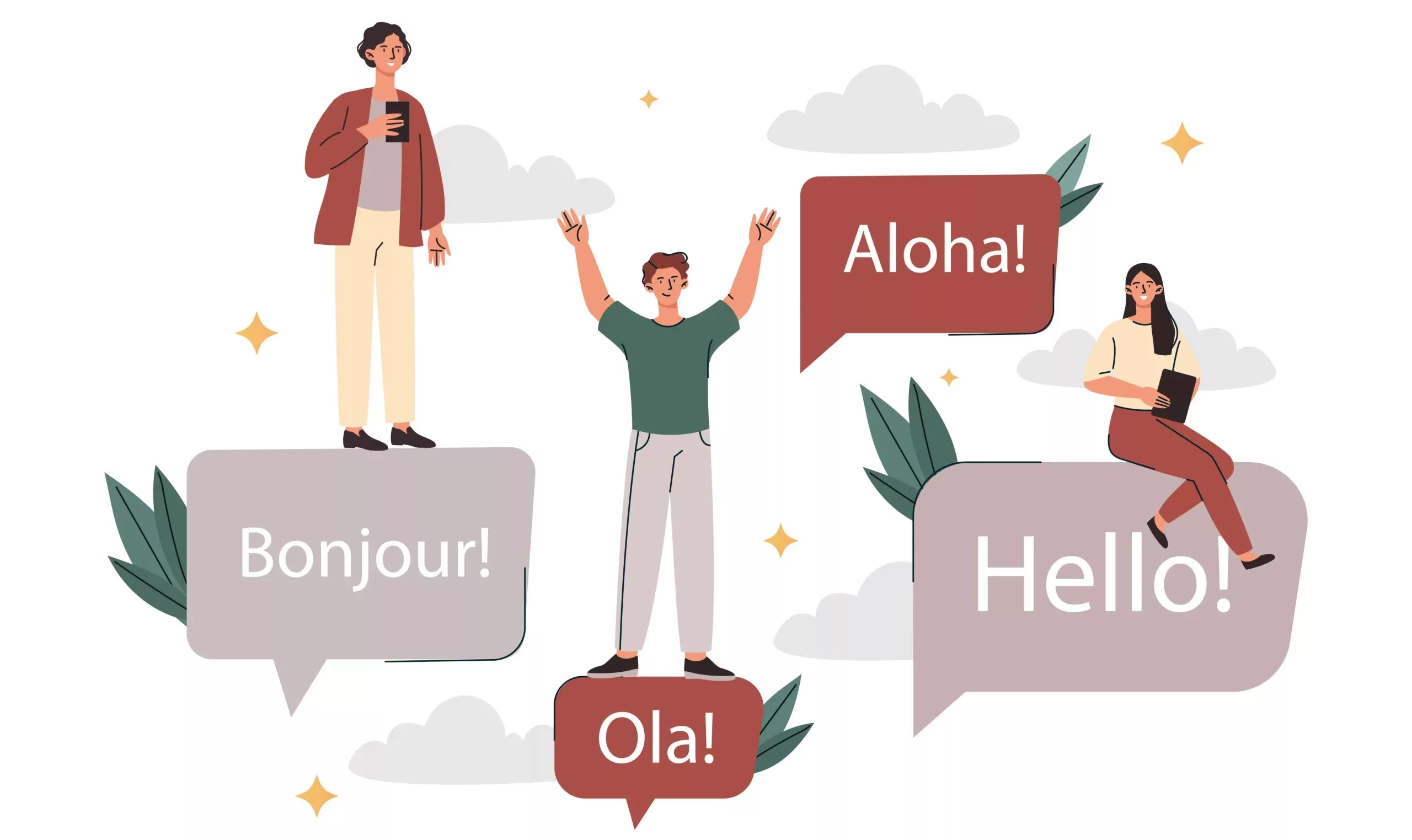 The words we use in our daily interactions hold power. They shape perceptions, form impressions, and can either be inclusive or alienating. Establishing a neutral language in the workplace means refraining from using gender-specific titles or terms that might be considered biased or derogatory.
For instance, instead of using "chairman," opt for "chairperson" or just "chair." Adopting gender-neutral language not only promotes equality but also showcases the organization's commitment to being progressive and inclusive.
4. Promote equal opportunities
Ensure that all employees, irrespective of their gender, have equal opportunities to express themselves in meetings, projects, and leadership roles. By promoting an equal distribution of tasks and responsibilities. You eliminate the stereotypes and biases in workplace communication. Diverse teams are known to make decisions 60% faster.
5. Implement inclusive policies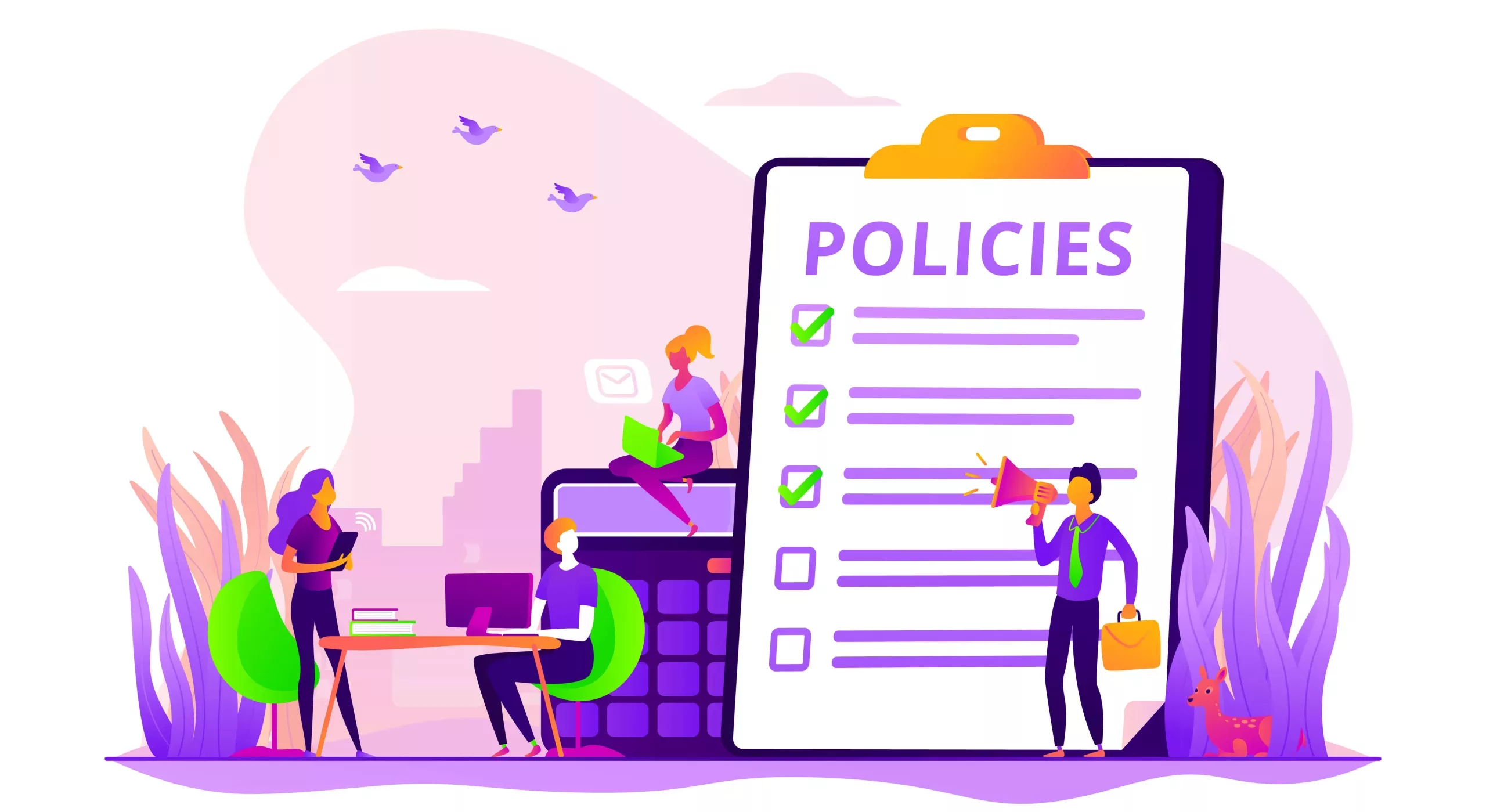 A company's policies serve as its backbone, guiding its ethos and actions. Implementing policies that are gender-sensitive and consider the diverse communication needs can be revolutionary. Such policies could range from ensuring equal representation in meetings to offering training sessions on gender-neutral communication.
By putting such inclusive guidelines in place, organizations send a clear message about their commitment to celebrating gender differences and ensuring everyone feels valued and understood.
6. Recognize unconscious biases
Everyone has biases, often formed due to societal conditioning or personal experiences. Recognizing these unconscious biases, especially those related to gender, is essential.
As on 2023, women constituted 47.7% of the global workforce. Regular introspection and training can help in identifying and rectifying these inherent biases, leading to better communication. A study found that companies with more women on the board significantly outperform those without.
7. Establish mentorship programs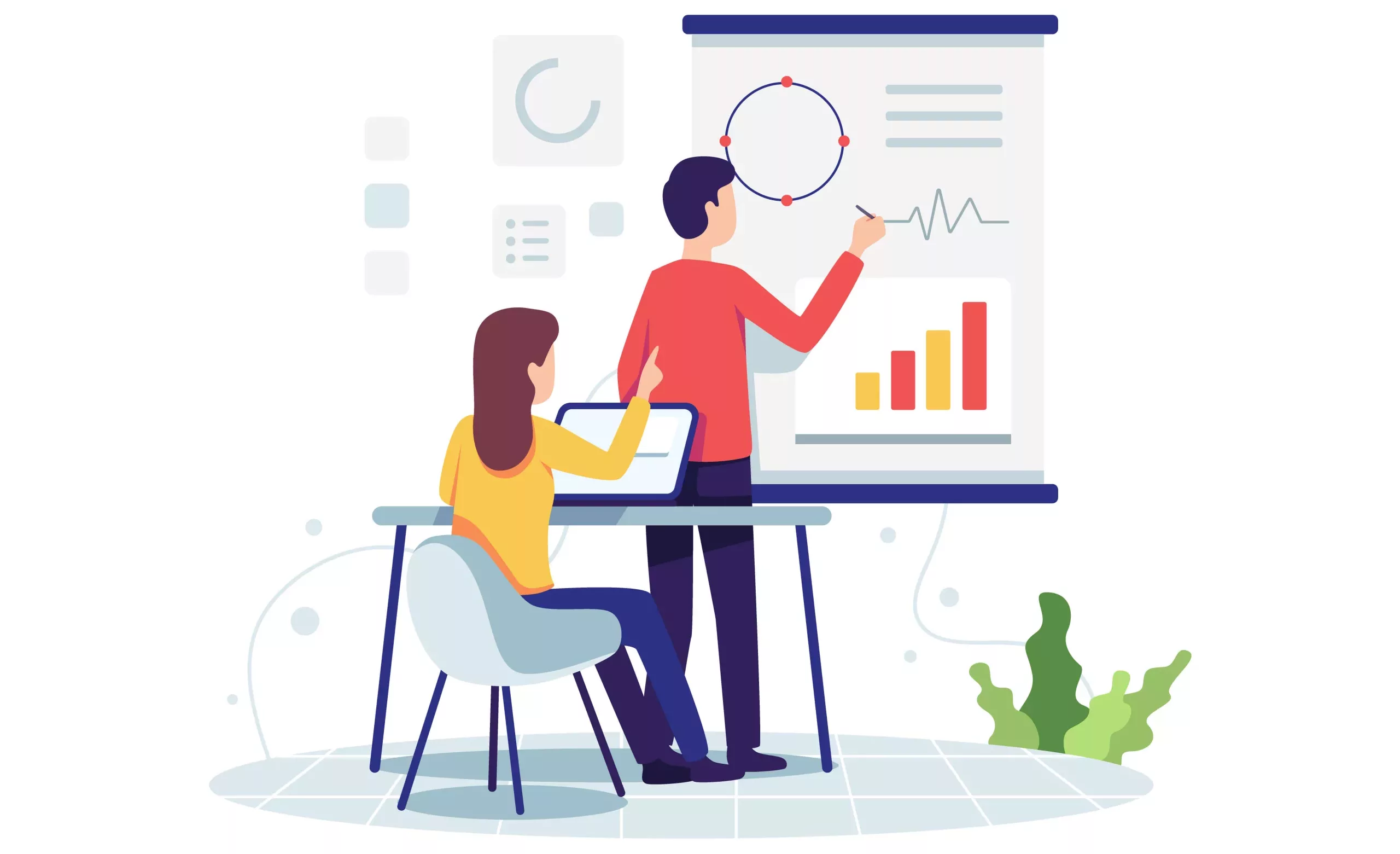 Pairing younger employees with more experienced colleagues offers multiple advantages. Beyond the immediate benefit of knowledge transfer, this pairing often bridges generational and gender communication gaps. Younger employees can gain insights into the nuanced communication styles that have evolved over time.
While senior employees can stay connected with the changing dynamics of the younger generation. Such mentorship programs cultivate an environment of mutual respect and learning, where both parties can share and understand diverse perspectives shaped by their gender experiences.
8. Encourage mixed-gender teams
Promoting mixed-gender teams is akin to bringing together a palette of varied colors – each unique yet contributing to a beautiful picture. Mixed-gender teams provide a fusion of distinct communication styles, thought processes, and problem-solving approaches.
This amalgamation not only fosters innovation but also ensures a balanced approach to communication, where one gender's strengths can complement the other's, leading to holistic solutions and enriched interactions.
9. Implement feedback mechanisms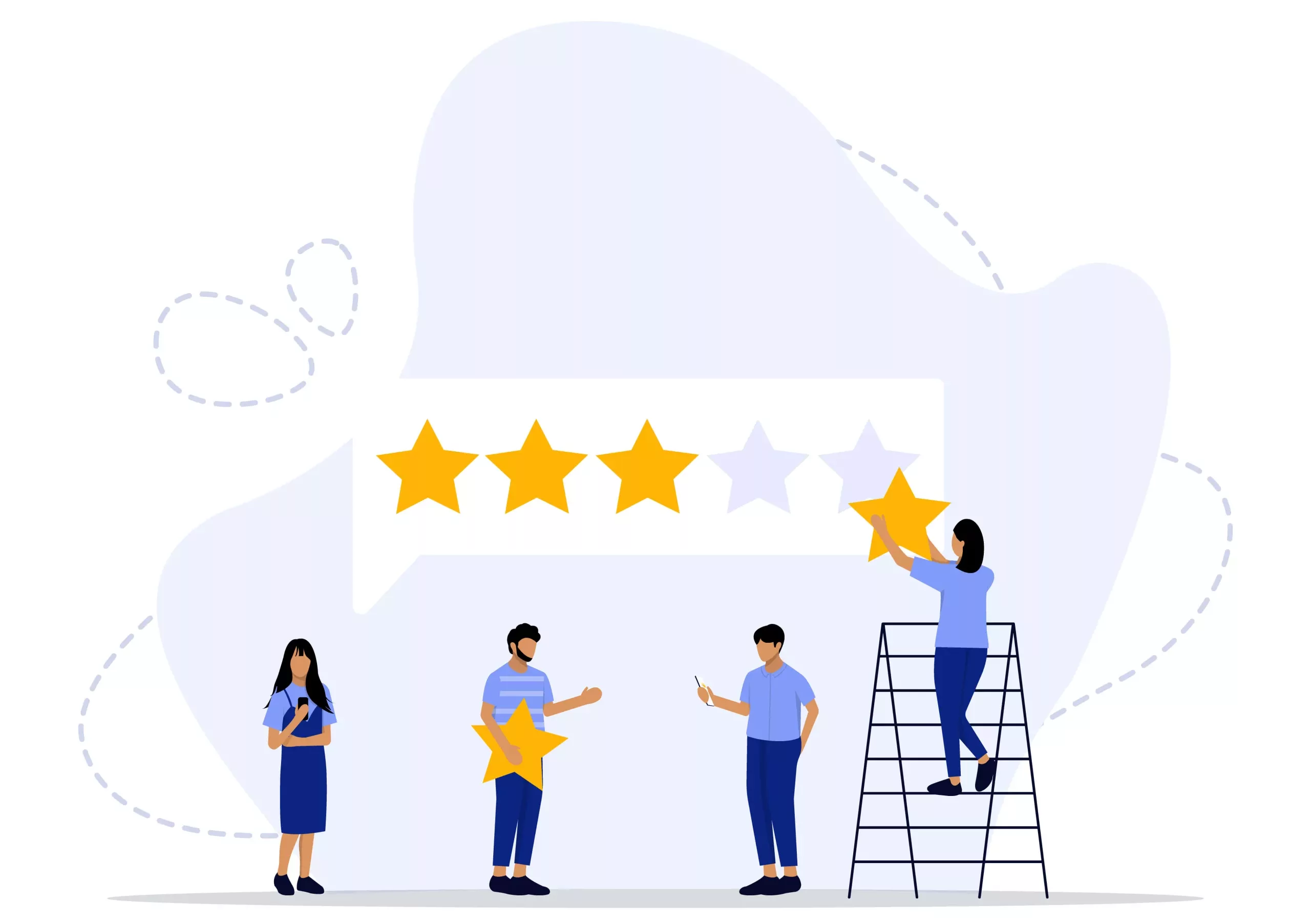 An effective feedback where employees can share their experiences, concerns, and suggestions regarding gender communication, helps the organization to continuously refine its approach. In recognizing and celebrating our differences, we pave the way for a more collaborative, innovative, and inclusive future for everyone.
This mechanism ensures that any potential issues are identified and addressed promptly. It's not about changing who we are, but rather, embracing our differences and leveraging them for collective success.
10. Celebrate diversity
In a world brimming with diverse voices, ideas, and talents, recognizing and rewarding these differences can be a powerful motivator. Celebrating diversity isn't just about acknowledging varied backgrounds but also understanding the unique communication styles each brings to the table.
Women speak approximately 20,000 words a day, whereas men speak about 7,000. By spotlighting achievements from a varied gender perspective and encouraging open dialogue about different experiences, companies can foster a culture where every voice, irrespective of gender, feels heard and appreciated.
11. Advocate for work-life balance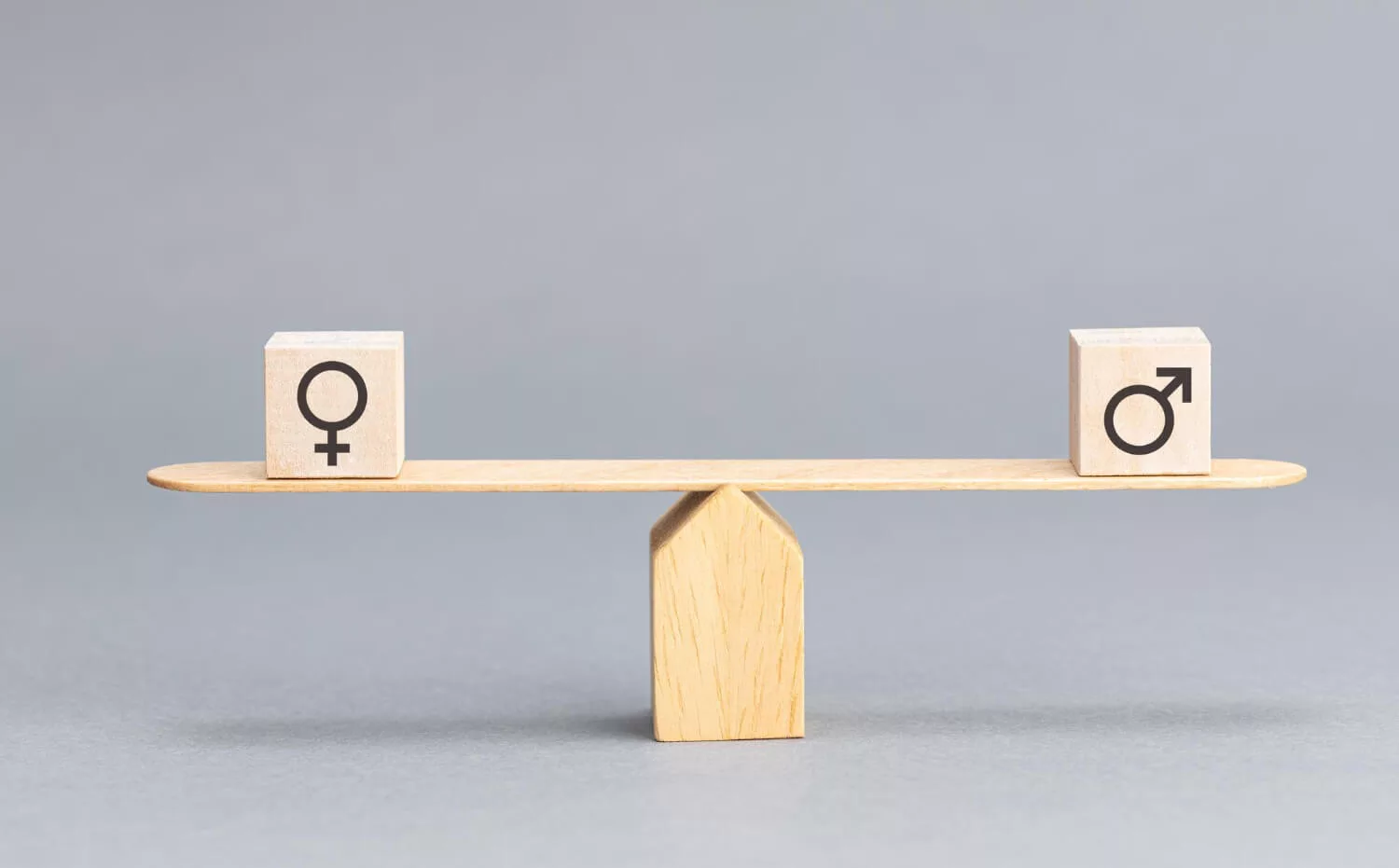 Stress and overburden can be significant deterrents to communication barriers. Ensuring that no gender feels disproportionately burdened, especially in roles traditionally skewed towards one gender, is crucial.
A balanced work-life dynamic allows employees to rejuvenate, leading to clearer thoughts, better emotional management, and, consequently, more effective and empathetic communication.
12. Foster a culture of respect
At the heart of every interaction lies respect. When employees communicate with mutual respect, they naturally minimize misunderstandings and biases that might arise from gender differences. A culture of respect ensures that every individual, regardless of their gender or communication style, feels valued.
It creates an environment where people listen actively, understand empathetically, and respond considerately, laying the foundation for a thriving and inclusive workplace.
In the modern workspace, understanding and handling gender differences in communication isn't a mere checkbox; it's a continuous journey towards creating a harmonious and productive environment. By adopting these strategies, organizations don't just mitigate potential communication pitfalls.
They position themselves to thrive in a landscape enriched by diverse voices and perspectives. As we move forward, it's essential to remember that at the core of these strategies lies the principle of mutual respect and understanding.
Mapping the Road Ahead
Understanding is the first step, but the real challenge lies in navigating and bridging these differences. Creating a culture of inclusivity, promoting awareness programs, and fostering environments where every voice is valued, irrespective of gender, are the cornerstones of a progressive workplace.
So, the next time you find yourself in a team meeting or a one-on-one discussion, take a moment to reflect on these gender nuances. Recognizing them can be the key to unlocking more productive, understanding, and efficient communication in the workplace.
Embracing Diversity in Communication
One might ask, why bother? Why dive into these intricate nuances of gender communication? The answer lies in the untapped potential of diverse communication styles. Just as biodiversity contributes to ecosystem resilience, diversity in communication fosters innovation, creativity, and a broader perspective in problem-solving. About 74% of women and 70% of men agree that workplaces must do more to support gender equality.
Real-life Case Studies
Case 1: Google's Gendered Leadership Communication
In 2017, Google became the epicenter of a heated debate due to an internal memo penned by one of its engineers. The memo made several controversial claims regarding gender and leadership, suggesting that biological differences were a potential reason for gender disparity in the tech industry.
The controversy wasn't just about the content of the memo but also highlighted the underlying need for gender-neutral communication, especially in leadership roles.
This incident underscored the importance of fostering an environment where stereotypes are challenged, and everyone, regardless of gender, feels empowered to voice their opinions.
Case 2: General Motors' Women-Driven Team Success
General Motors (GM) stands as a testament to the power of diverse gender communication in the corporate world. Under the leadership of Mary Barra, GM witnessed a transformation.
Barra the first female CEO of a major automaker, led a predominantly female executive team, breaking the mold in a traditionally male-dominated industry.
The team's diverse approach to communication, combining assertiveness with empathy and collaboration, played a crucial role in navigating GM through some of its most challenging times, proving that diverse gender communication is not just idealistic but profitable and effective.
Case 3: IBM's Commitment to Gender Equality
IBM, a global tech leader, has long been an advocate for promoting gender equality in the workplace. Under the leadership of Ginni Rometty, IBM's first female CEO, the company made significant strides in promoting women in leadership roles and ensuring a balanced representation.
IBM not only prioritized hiring women but also heavily invested in training programs aimed at addressing gender biases and promoting gender-neutral communication.
This initiative illustrated how big corporations could pave the way for a more inclusive future by taking concrete actions.
Case 4: PepsiCo and the Power of Female Leadership
Another iconic example of the influence of gender communication in the corporate sector comes from PepsiCo. Indra Nooyi, the former CEO of PepsiCo, brought a fresh approach to leadership and communication.
Emphasizing the need for 'Performance with Purpose', Nooyi believed in the power of listening and collaborative decision-making. Under her leadership, PepsiCo not only saw financial growth but also a cultural shift.
Employees at all levels were encouraged to communicate openly, embrace diverse perspectives, and challenge the status quo.
Nooyi's tenure showcased how a balanced approach to gender communication could lead to both corporate success and cultural transformation.
Conclusion
In our ever-evolving globalized world, the intricacies of workplace dynamics are continuously being reshaped. At the core of these dynamics is communication, and gender plays a pivotal role in defining its nuances.
Understanding and handling gender differences in workplace communication isn't merely a peripheral need; it stands as a central imperative.
Embracing diversity goes beyond just acknowledging it involves celebrating it, learning from it, and weaving it into the fabric of organizational culture.
It's about recognizing the unique strengths, perspectives, and communication styles that each gender brings to the table and viewing these differences as assets rather than obstacles.
Lastly, the journey towards gender-equitable communication is continuous. It involves introspection, education, and active efforts to reduce biases – both conscious and unconscious.
As we take these steps, we're not just improving workplace interactions. We're setting the stage for a more inclusive, harmonious, and productive future.