Are you looking for a device where you can perform your tasks such as casual gaming, and watching movies, but don't want to hinder your experience because of the screen size? Or you are a student that wants a device for study purposes such as making presentations and taking notes? If your answer is yes, then let me introduce you Magch 101 budget-friendly android tablet device.
It's a 10 inches budget-friendly tablet that will perform all your tasks, without harming your pocket. If this seems interesting to you then let me give you a complete review of this 
What is Magch 101?
It is another budget-friendly android tablet in the magch tablet lineup. Talking about the operating system, it runs on the android 11 operating system. In addition, it is a GMS-CERTIFIED android tablet, which means it has full support for the google play store.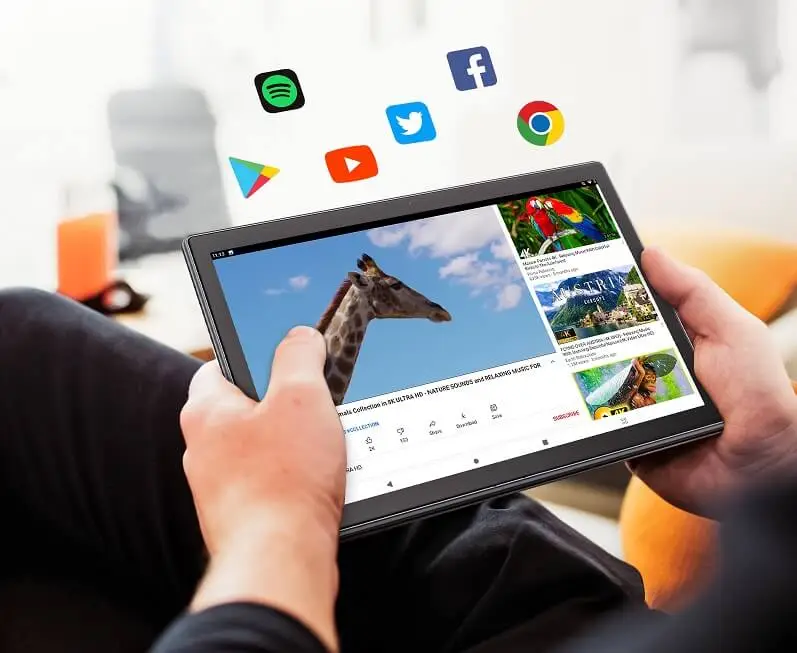 It comes with some exciting features such as a full HD display and a 6000mah battery. In addition, the magch 101 comes with built-in 64 GB storage, which makes sure that you never run out of storage. Talking about the ram and processor of the tablet, it comes with 4 GB Ram and a 1.8 GHz octa-core processor.
What are the other features such as camera and video quality? How does it perform in a real-world scenario? You will find all your answers, so keep reading till the end.
Quick Specifications
| | |
| --- | --- |
| Hardware Platform | Android |
| Operating System  | Android 11 |
| Display Size | 10 Inches |
| Display Resolution | 10.1-inch 1920 x 1200 IPS FHD 1080P Display |
| Processor | Octa-Core Processor up to 1.8GHz  |
| Processor Name | T10 |
| Auto Brightness |  Not Available |
| RAM | 4 GB |
| Connector | Type C |
| Camera | 13MP rear camera, 8MP Front Camera |
| Wireless Connection | 2.4G + 5GHz Dual Band WiFi |
| Bluetooth Version | 5 |
| Rear Camera | 13 MP |
| Processor Cores | 8 |
| Storage | 64 GB, expandable up to 256 GB |
| GPS | Built-in |
| Dual Speakers | Yes |
| Google Assistance Voice Control Support | Yes |
| Color | Gray |
| Item Weight | 1.87 pounds |
| Item Dimensions LxWxH | 9.3 x 6.2 x 0.35 inches |
| Battery | 6000mAh |
| Release Date | 14-Oct-21 |
Display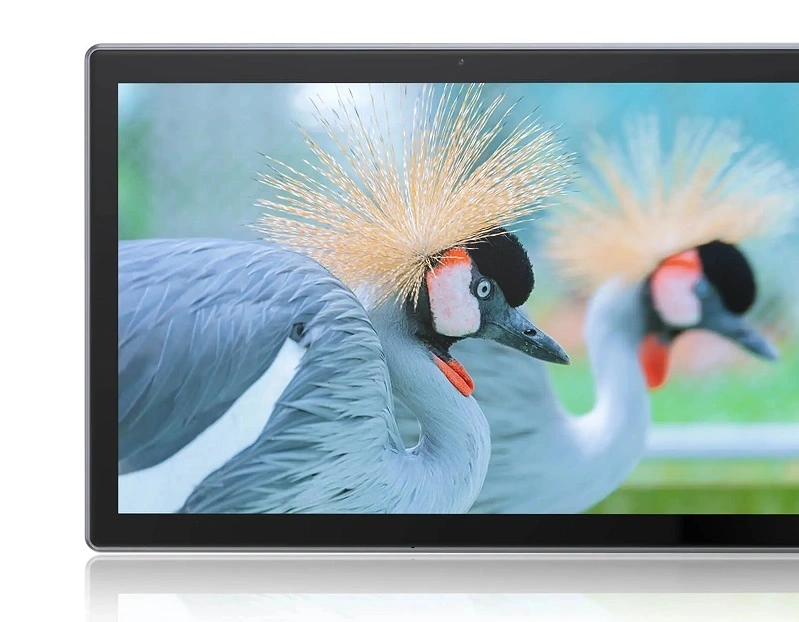 The magch 10 inches android tablet has 10 inches Full High-Definition display, with a resolution of 1920×1080 pixels. Moreover, the display has 224 ppi(pixels per inch) which is a bit on the lower side for a ten inches display.
Other than this, the display has an eye care mode(also known as a reading mode). The reading mode makes sure not to have eye strain after screen time.
On the other hand, the display lacks some important areas. For instance, due to the lack of an ambient light sensor, it doesn't have an auto-brightness feature.
As a result, you have to adjust the brightness manually every time. Another important area where the screen lacks is sunlight visibility. If you use this tablet indoors then it works fine, whereas the sunlight visibility isn't good.
You will notice the difference when using it outdoors. The display begins to struggle in bright lighting conditions.
Performance
The area where most budget-friendly tabs struggle is performance. Let's see how the magch 101 performs here. It comes with a T10 processor. If you don't know about this processor, then let me clarify for you.
The T10 processor is especially for this kind of budget category device. Now let's understand how it performs in the real world. To observe the performance, we tested multiple applications and games.
We observed that in day-to-day performance it performs well. For instance, it can some casual games without any issues. The 4bg RAM that it provides can handle multitasking. But don't expect too much performance. For instance, if you play games in high settings or heavy games, then you feel not be able to do that with this.
Overall the performance for the price is decent. If your usage is casual, like surfing on the web, watching content, etc, it will serve you without any issues. On the other, if you are a heavy user, then you should consider other options with better performance.
Camera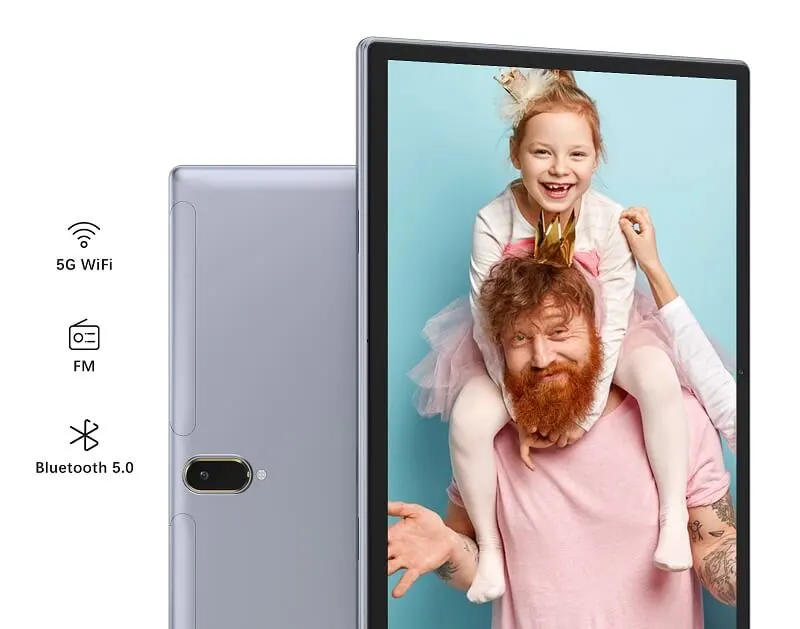 The camera is the area where this device begins to struggle. We tried clicking photos in different lighting conditions. For instance, bright light(daylight) and indoors. One thing to note here is that we did not test the camera in the low light as nobody buys a tablet for that.
Honestly, we don't expect a tablet to perform well in low light. Talking about the result of the camera test, was not impressive at all. The photos were of average quality. For instance, they lacked sharpness, details, and color accuracy.
Overall, the camera is just average, unlike Asus Q 535 laptops. It can be used to scan documents, click documents photos, or do casual video calls. But don't expect anything more than that.
Battery Backup
The magch 101 has a 6000mah humongous battery. It makes sure that you never run out of juice when doing important work. You can expect a full day of battery life, even on high usage. Whereas, on light or casual usage you can have up to 1.5 days of battery backup.
One thing to note down here is that you don't get fast charging support. As a result, it takes too much time to get charged. But it's not a big concern as the battery life compensates for the charging time.
We are not giving you the exact number on the battery backup as it can vary from user to user. Overall, we are pleased with the battery backup.
Who should buy it?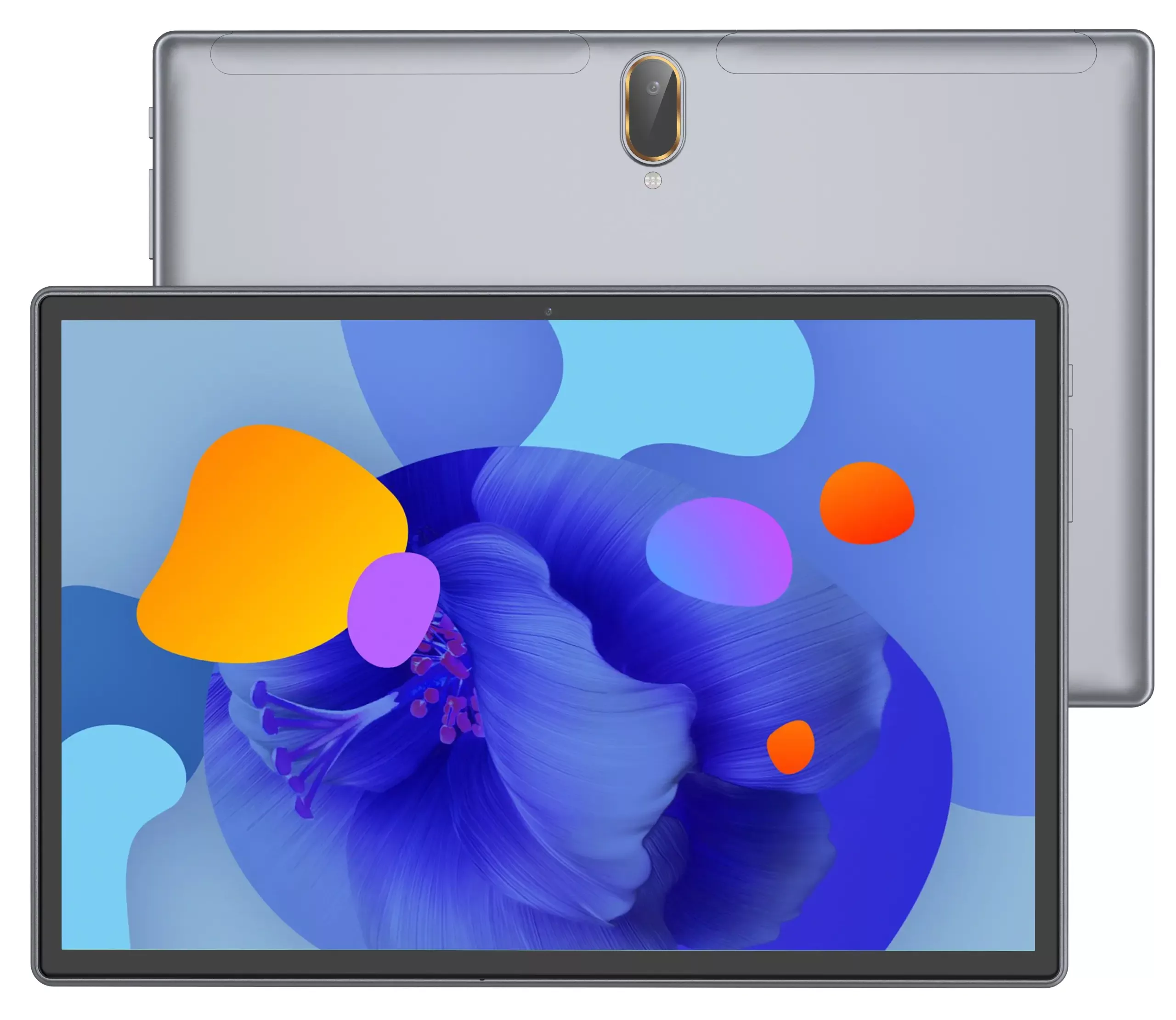 Talking about who should buy the magch 101 android tablet is very clear. It's a good fit for you if your user wants a super affordable tablet. You don't play too many games or take lots of photos and you don't have the budget to go for expensive tabs. If your answer to all these questions is yes. Then you can opt for this budget and pocket-friendly tablet.
Who shouldn't buy it?
If you are looking for a tab that can do more that day to day tasks. For instance, you play games sometimes or do production-related work such as photo, music, and video editing. On the other hand, if you don't want to compromise much on camera and display quality then this isn't the right buy for you. You should then consider buying high-end devices like iMac pro i7 4k or Razer Blade 15 2018 H2 if you have the budget for it.
Overall, if you want a tablet but don't want to compromise on features, moreover you have the budget to afford premium tabs then you should definitely go for them.