In today's fast-paced and demanding world, achieving a healthy work-life balance has become a paramount concern for individuals seeking to maintain physical and mental well-being. We understand the profound impact of it on an individual's happiness and productivity. In this comprehensive guide, we will explore the art of achieving a good work-life, exploring its importance, and providing practical strategies to lead a fulfilling and productive life.
Importance of Work-Life Balance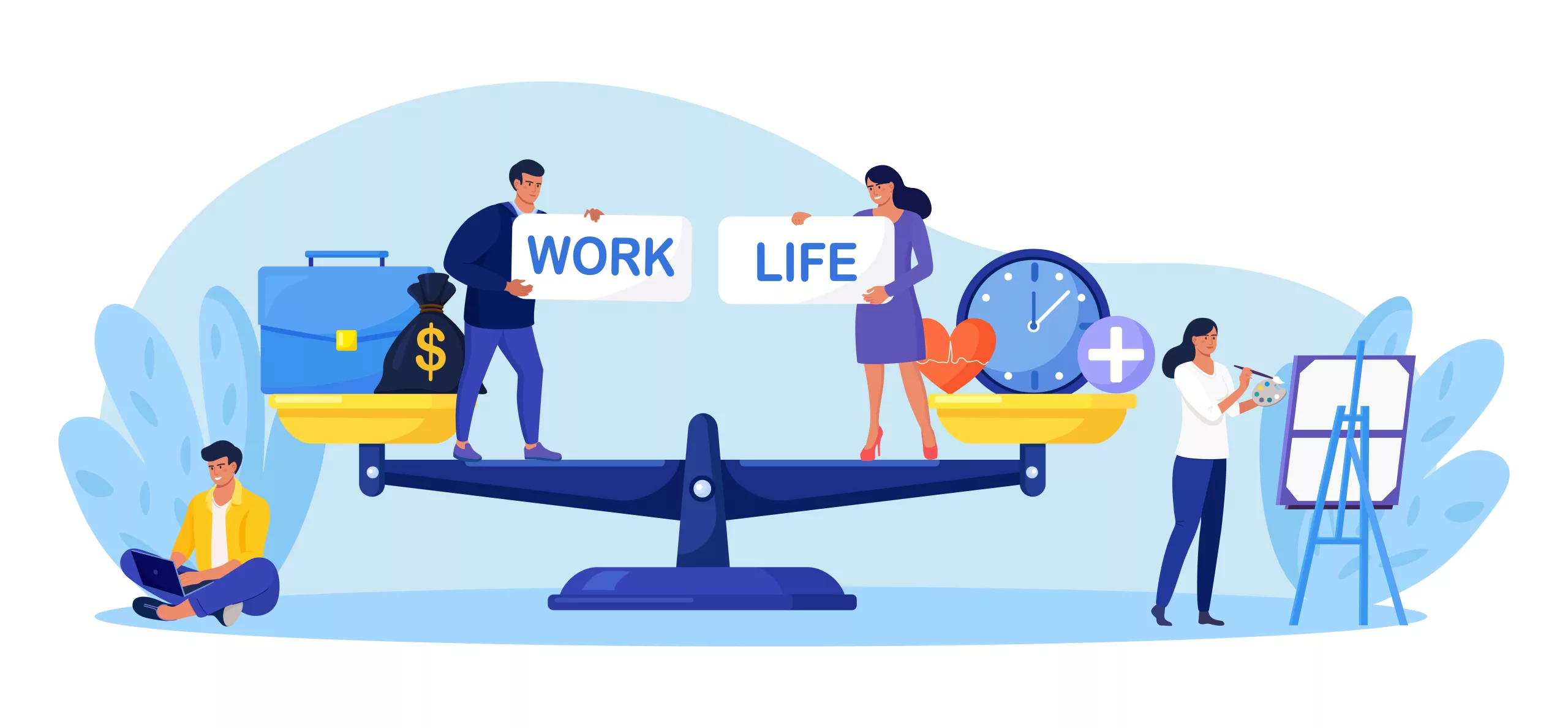 Work-life balance refers to the delicate equilibrium between professional commitments and personal pursuits. It is the key to achieving a sense of fulfillment and contentment in both aspects of life. The significance of it can be understood through the following points:
1. Physical and Mental Well-being
A healthy work-life directly impacts an individual's physical and mental health. When work demands overwhelm personal life, stress levels increase, leading to potential health issues such as anxiety disorders, depression, and burnout. Balancing work and personal activities allows for adequate rest and relaxation, rejuvenating the mind and body.
2. Enhanced Productivity
Contrary to the common belief that working longer hours leads to increased productivity, research has shown that a balanced approach improves overall work efficiency. When individuals have time for leisure, they return to work refreshed and more focused, resulting in higher productivity levels.
3. Improved Relationships
Maintaining a healthy work-life balance fosters stronger relationships with family, friends, and colleagues. Spending quality time with loved ones and engaging in social activities strengthens bonds and contributes to emotional well-being.
4. Reduced Burnout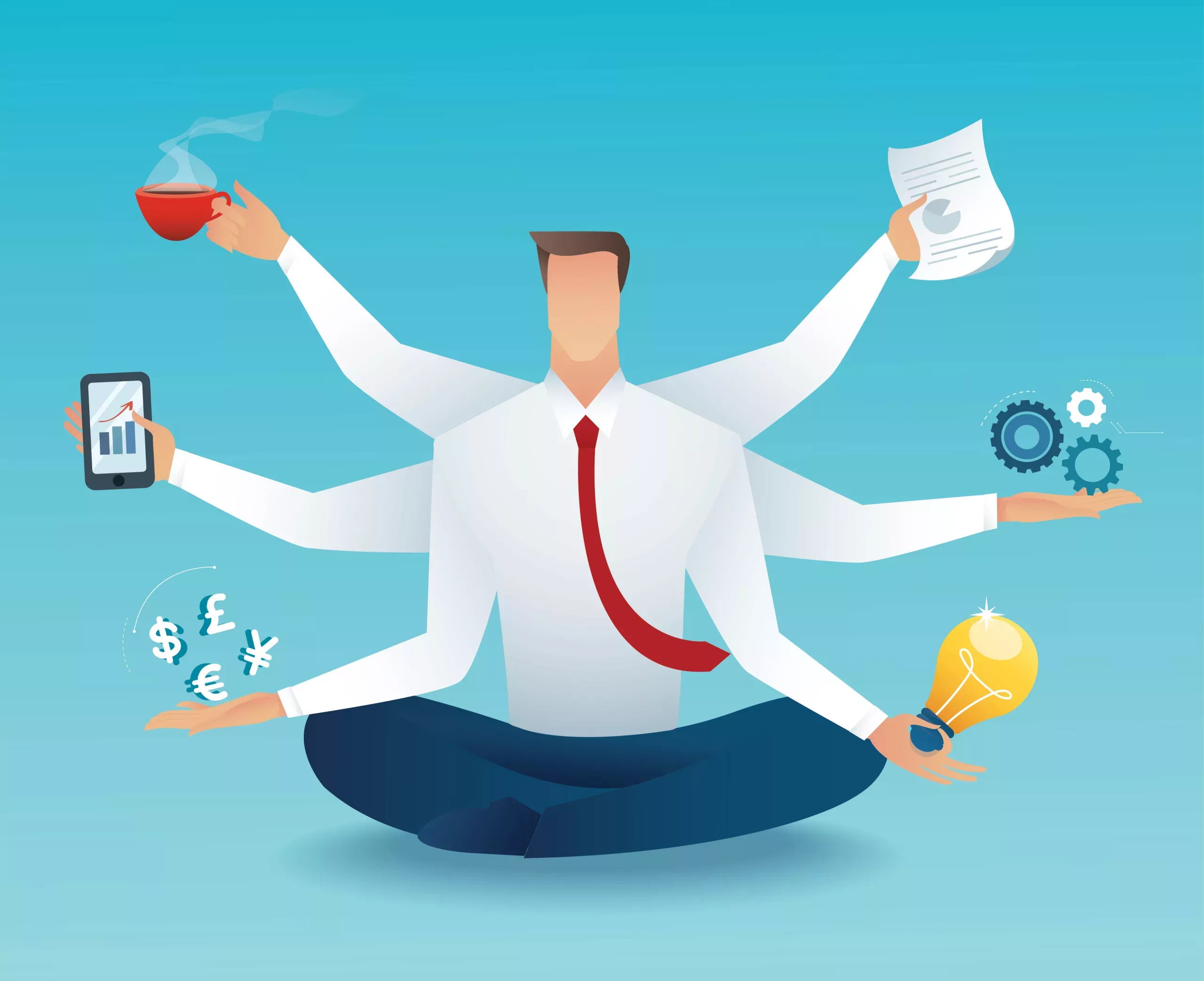 Prolonged exposure to work-related stress without adequate time for self-care can lead to burnout. By establishing boundaries and allocating time for leisure activities, individuals can prevent burnout and maintain a sustainable work routine.
5. Attracting and Retaining Talent
Companies that prioritize work-life balance are more likely to attract top talent and retain their employees. A positive work environment that supports employees' personal lives is appealing to potential candidates and contributes to higher employee satisfaction and loyalty.
Strategies for Achieving Good Work-Life Balance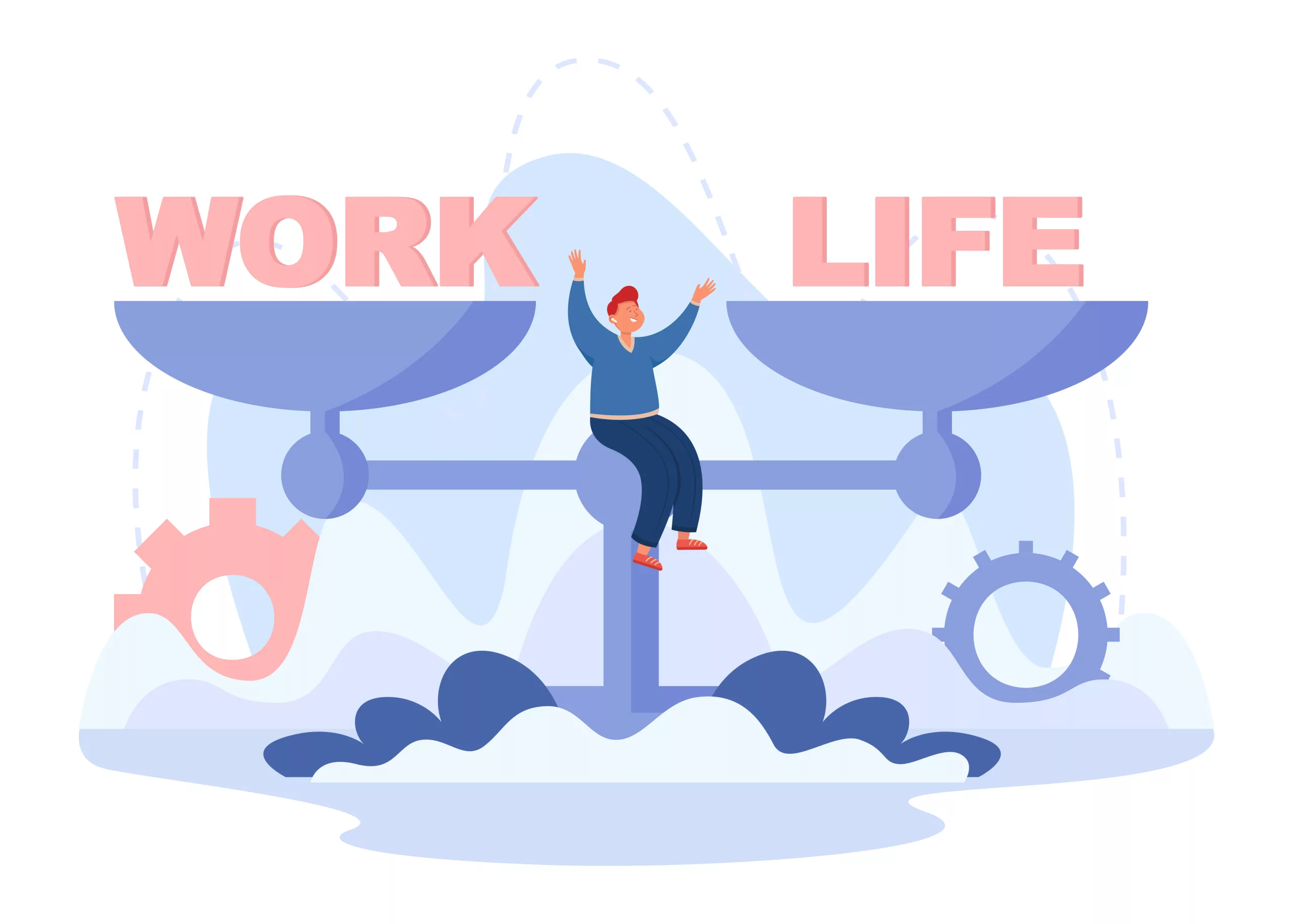 By implementing these strategies, you can improve your work-life balance and experience greater satisfaction in both your professional and personal life. Remember that achieving a good balance is an ongoing process that requires dedication and continuous evaluation and adjustment as circumstances change.
1. Set Clear Boundaries
Setting clear boundaries is essential for maintaining a healthy work-life balance. Start by establishing specific working hours and sticking to them consistently. Communicate these hours with your colleagues, supervisors, and clients to manage their expectations.
When your work hours are over, avoid engaging in work-related tasks and refrain from checking work emails or taking work calls. Use this time to focus on personal activities and spend quality time with your family and friends. Do not ignore your mental health and well being at any cost while working for the company.
2. Prioritize Tasks Effectively
Effectively prioritizing tasks is crucial for managing your time and energy efficiently. Start each day by identifying your most important and time-sensitive tasks. Use techniques like the Eisenhower Matrix to categorize tasks based on their urgency and importance. Tackle high-priority tasks during your peak productivity hours when your focus and energy levels are at their best. By completing critical tasks early in the day, you can reduce the chances of working late and sacrificing personal time.
3. Embrace Flexibility
Where possible, advocate for flexible work arrangements that accommodate your personal needs. Remote work and flexible hours can provide you with the freedom to balance your work and personal responsibilities more effectively. Having a proper company culture is crucial for enhanced productivity and success.
Discuss these options with your employer and explain how they can benefit both you and the company. Demonstrating your commitment to meeting deadlines and achieving goals can help gain their trust and support for flexible arrangements.
4. Learn to Delegate
Recognize that trying to do everything alone can lead to burnout and negatively impact your work-life balance. Be willing to delegate tasks at work, especially those that others can handle efficiently. Delegating not only lightens your workload but also fosters collaboration and empowers your team members. At home, involve family members or housemates in household chores and responsibilities to share the load and create more time for relaxation and leisure.
5. Engage in Mindful Practices
Incorporate mindful practices into your daily routine to reduce stress and enhance overall well-being. Activities like meditation, yoga, deep breathing exercises, or mindfulness walks can help you disconnect from work-related thoughts and be present in the moment. Regular mindfulness practices promote mental clarity, better decision-making, and a more positive outlook on life.
6. Invest in Hobbies and Interests
Make a conscious effort to pursue hobbies and interests outside of work. Whether it's a sport, creative pursuit, or other recreational activities, engaging in things you enjoy can provide a much-needed break from the demands of work. Allocating time for hobbies not only improves your work-life but also contributes to your personal growth and happiness.
7. Communicate Openly
Active listening and communication is vital in maintaining work-life balance. Talk to your employer about your work and life goals and any challenges you face in achieving them. If you need adjustments to your work schedule or workload, express your needs respectfully and provide potential solutions to maintain productivity. At home, communicate with your family or partner about your commitments and responsibilities so that everyone can work together to create a supportive and balanced environment.
Conclusion
Achieving good work-life balance is an essential aspect of leading a fulfilling and productive life. It significantly impacts an individual's physical and mental well-being, enhances productivity, and strengthens relationships. Prioritizing it not only benefits individuals but also has positive implications for organizations, attracting and retaining top talent.
By implementing the strategies outlined in this guide, you can create a harmonious life that allows for professional success without sacrificing personal happiness. Remember that it is an ongoing journey that requires conscious effort and adaptability.
Embrace this journey, and you will find yourself experiencing a life enriched by harmony, well-being, and fulfillment. We are committed to empowering individuals to achieve optimal work-life balance, and we encourage you to take the first step towards a more fulfilling life today.