In the ever-evolving landscape of the workplace, communication is the backbone of success. Imagine a workplace where your digital assistant schedules meetings and anticipates your needs. Picture a scenario where your team collaborates seamlessly, regardless of geographical boundaries, thanks to AI-powered tools. The future of workplace communication is here, and it's driven by Artificial Intelligence (AI). In this article, we'll delve deep into the fascinating realm of AI and the pivotal role of AI in shaping future workplace communication.
Workplace communication has come a long way from memos and fax machines. In the modern era, it's about instant messaging, video conferences, and cloud-based collaboration. But AI is taking this evolution to a whole new level.
As Alan Turing, the father of computer science, once said, "We can only see a short distance ahead, but we can see plenty there that needs to be done." AI is the embodiment of this vision.
From revolutionizing efficiency to fostering better collaboration, AI is transforming the way we work. Imagine a world where repetitive tasks vanish, where your time is spent on tasks that truly require your human touch. AI-powered chatbots and virtual assistants are making this a reality.
These digital workhorses handle the routine stuff, from answering FAQs to scheduling meetings, freeing you up to be more productive.
10 Benefits of AI in the Workplace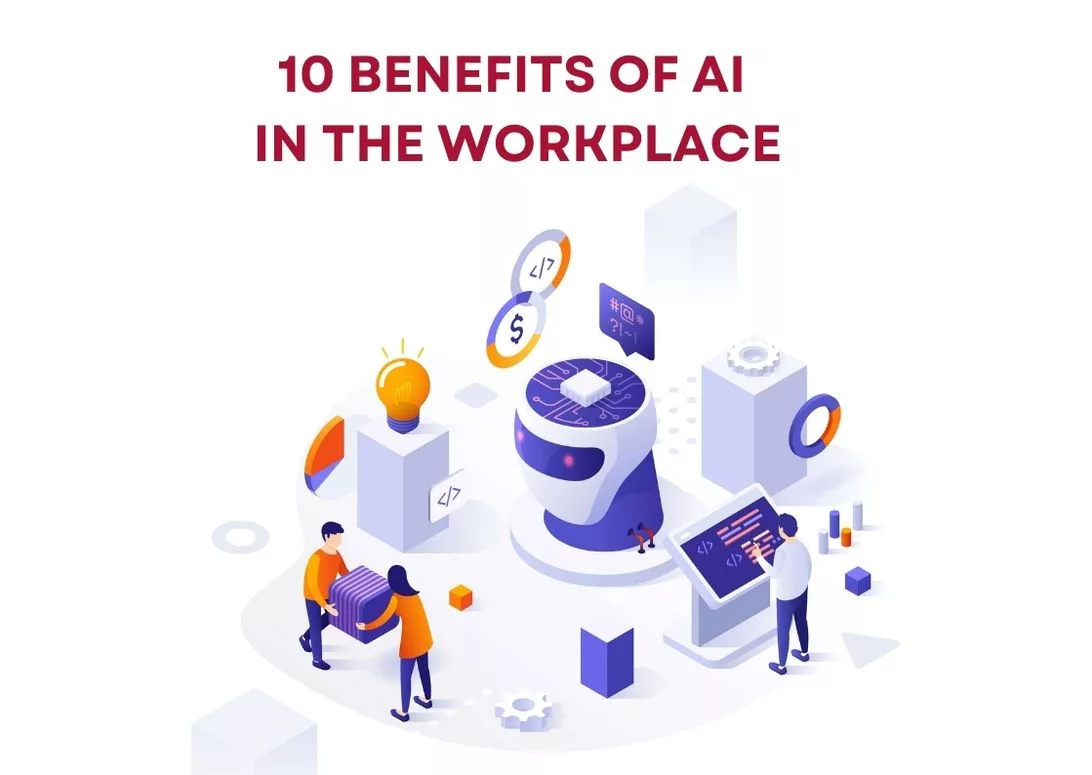 Artificial Intelligence (AI) is not just a buzzword; it's a transformative force that is reshaping the workplace as we know it. In this article, we will explore the incredible benefits that AI brings to the modern workplace. From increasing efficiency to unlocking new levels of productivity, AI is the driving force behind a brighter and more innovative future for businesses.
1. Enhanced Efficiency
AI's efficiency prowess is nothing short of remarkable. It excels in automating those mundane administrative tasks that can devour hours of valuable time. From setting up meetings and managing jam-packed schedules to meticulously sorting through a deluge of emails.
AI emerges as a true game-changer in the workplace. Imagine the luxury of having AI at your side, swiftly and accurately handling these chores, leaving you with more time for strategic thinking, psychological safety and creativity.
For instance, chatbots powered by AI are revolutionizing customer service. Companies like Bank of America have seen a significant improvement in customer engagement, with Erica, their AI-driven virtual assistant, handling over 35,000 customer conversations daily.
AI-driven personal assistants like Siri, Alexa, or Google Assistant have transcended being mere gadgets; they've become indispensable office companions.
They don't just answer questions – they anticipate your needs. Need directions for a meeting? They've got it covered. Forgot to set a reminder? They'll remind you. It's like having a proactive colleague who never takes a coffee break.
2. Improved Decision-Making
AI's data-crunching capabilities are truly extraordinary. It can analyze vast datasets in real-time, offering actionable insights that empower organizations to make informed and data-driven decisions at lightning speed.
It's akin to having a team of analysts working around the clock, sifting through mountains of data to provide you with the nuggets of wisdom you need.
Take IBM's Watson, for example, which has transformed the healthcare industry. Watson can analyze patient records, research papers, and clinical trial data faster and more comprehensively than any human.
This enables doctors to make more accurate diagnoses and recommend personalized treatment plans.
In the world of finance, AI-powered algorithms can scan and process financial news, market data, and social media sentiment in milliseconds. This lightning-fast analysis informs investment decisions, potentially yielding higher returns.
3. Personalized Customer Experiences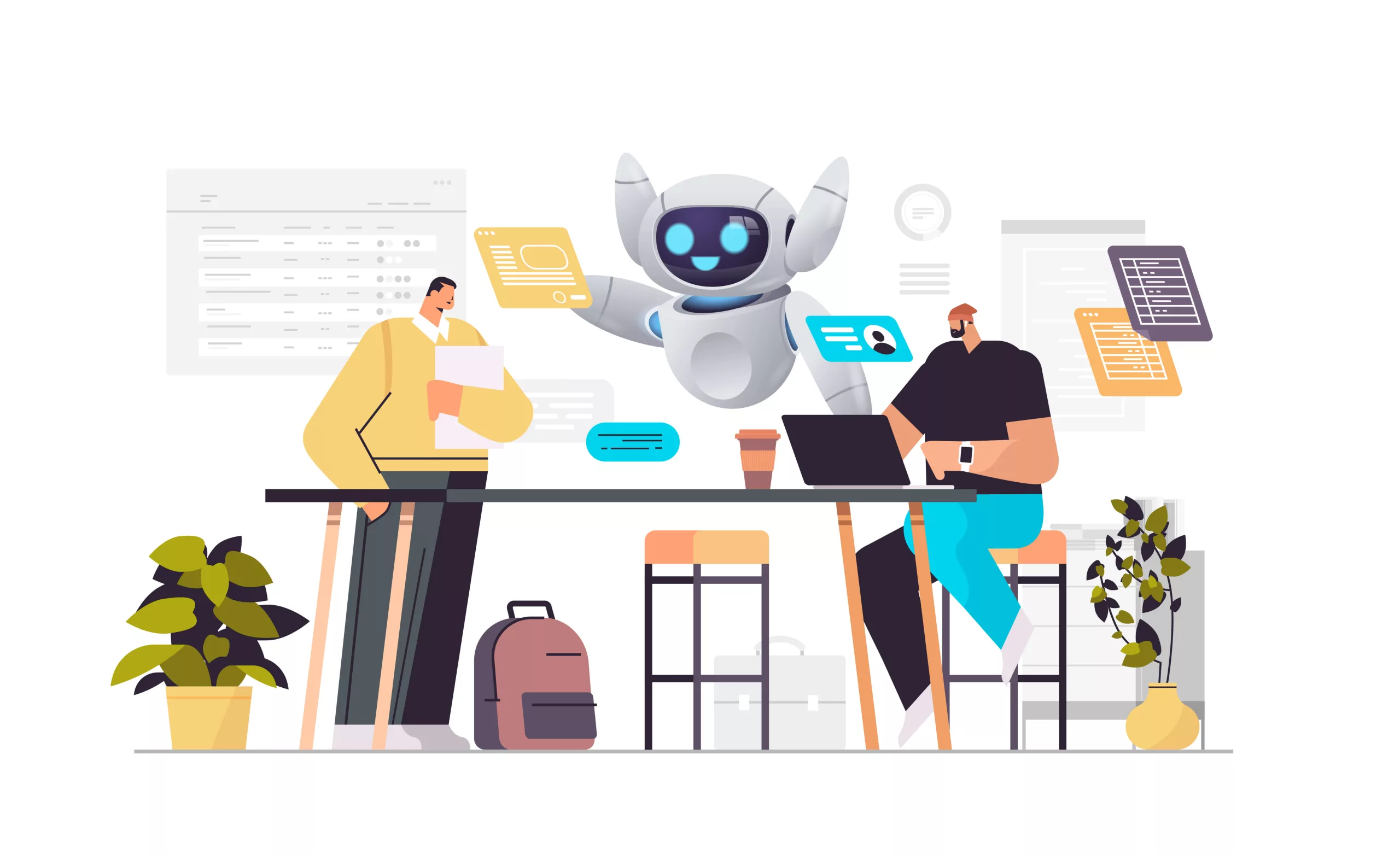 AI is revolutionizing the way companies interact with their customers. Through AI-powered chatbots and recommendation engines, businesses can now provide customers with highly personalized experiences, resulting in increased satisfaction and retention rates.
Amazon, the e-commerce giant, is a prime example. Its recommendation engine, fueled by AI, accounts for a substantial 35% of the company's revenue.
By analyzing a user's browsing and purchase history, it suggests products tailored to individual preferences, making the shopping experience feel custom-made.
Netflix, the streaming service behemoth, relies heavily on AI algorithms to recommend movies and TV shows. Remarkably, about 80% of what users watch on the platform is a result of these AI-driven suggestions, demonstrating their effectiveness in keeping audiences engaged.
4. Streamlined Recruitment and Collaboration
AI algorithms have significantly streamlined HR processes. They sift through countless resumes, identifying top talent and even predicting which candidates are the best cultural fit for the company. In essence, AI is helping HR departments make smarter hiring decisions.
AI-powered chatbots can handle 80% of routine customer inquiries, improving customer service efficiency which ultimately turns in customer retention.
Companies like Unilever have embraced AI in their recruitment processes. They use AI-powered algorithms to assess video interviews, analyzing candidates' facial expressions, tone of voice, and word choice to gauge their suitability for the role.
Additionally, geographical barriers are fading into oblivion with AI. Imagine collaborating effortlessly with colleagues from around the world, with real-time language translation ensuring no one is left out.
This is the reality of AI-driven workplace communication, enabling team productivity to collaborate seamlessly, irrespective of language differences.
5. Predictive Maintenance
In sectors like manufacturing and logistics, AI emerges as a beacon of efficiency. It skillfully analyzes equipment data to predict maintenance needs, a feat that translates to reduced downtime and minimized costly breakdowns.
Imagine a production line that can anticipate when a machine needs maintenance, preventing unexpected halts and ensuring the seamless flow of operations.
AI can reduce time spent on administrative tasks by up to 40%, giving employees more time for creative and strategic work.
For instance, General Electric (GE) has harnessed the power of AI to enhance its aviation maintenance processes. By analyzing data from thousands of sensors on aircraft engines, GE can predict when a part might fail, allowing for timely maintenance and preventing costly in-flight breakdowns.
6. Enhanced Cybersecurity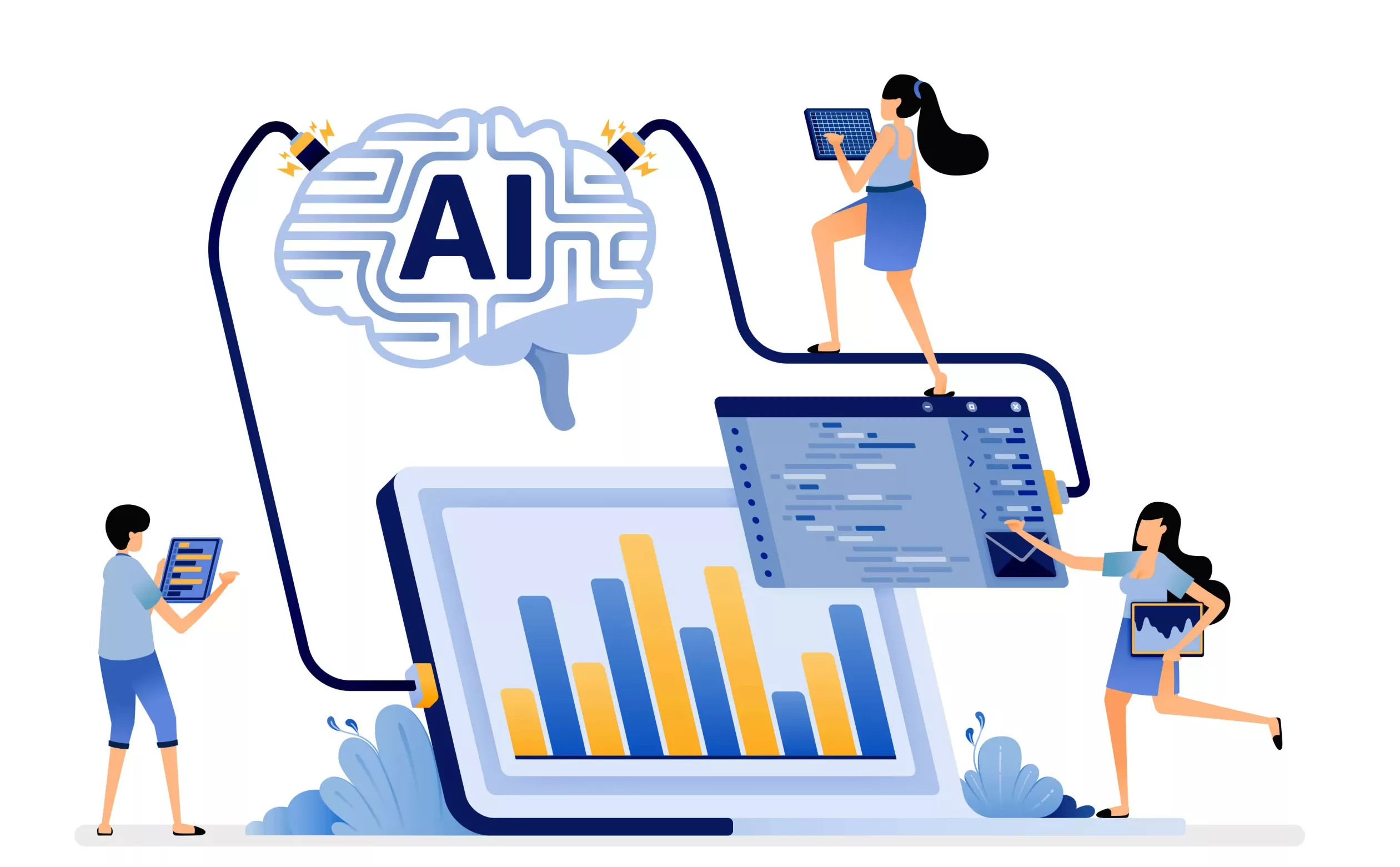 In the digital age, cybersecurity is paramount, and AI is the guardian of our virtual realm. It possesses the ability to detect and respond to cybersecurity threats at a pace that surpasses human capabilities.
AI algorithms are constantly vigilant, bolstering an organization's defenses against cyberattacks. Think of AI as the ever-watchful sentry guarding your digital fortress.
Organizations like Palo Alto Networks leverage AI-driven cybersecurity solutions to protect against threats. Their platforms use machine learning algorithms to identify and respond to suspicious activities in real-time, ensuring that potential breaches are thwarted swiftly.
7. Improved Employee Productivity
AI doesn't just streamline processes; it enhances employee productivity as well. AI tools come to the rescue by automating administrative tasks, offering suggestions for better time management.
It even provides virtual personal assistants to streamline daily activities. It's like having a personal efficiency coach at your fingertips.
AI-driven personal assistants can save employees up to 6 hours a week, increasing productivity.
Consider the popular time management tool, Asana. It employs AI to help users manage their work tasks more effectively. By analyzing past work patterns and priorities, Asana suggests task prioritization, making sure you tackle the most important tasks first.
8. Cost Reduction
The financial benefits of AI are substantial. By automating tasks and optimizing operations, AI can significantly reduce operational costs, spanning from customer service to supply chain management. It's akin to having a financial advisor who specializes in cost-cutting strategies.
Amazon's extensive use of robotics in its fulfillment centers is a prime example. These robots efficiently pick, pack, and ship products, reducing the need for human labor and saving the company billions in operational costs.
9. Enhanced Data Analysis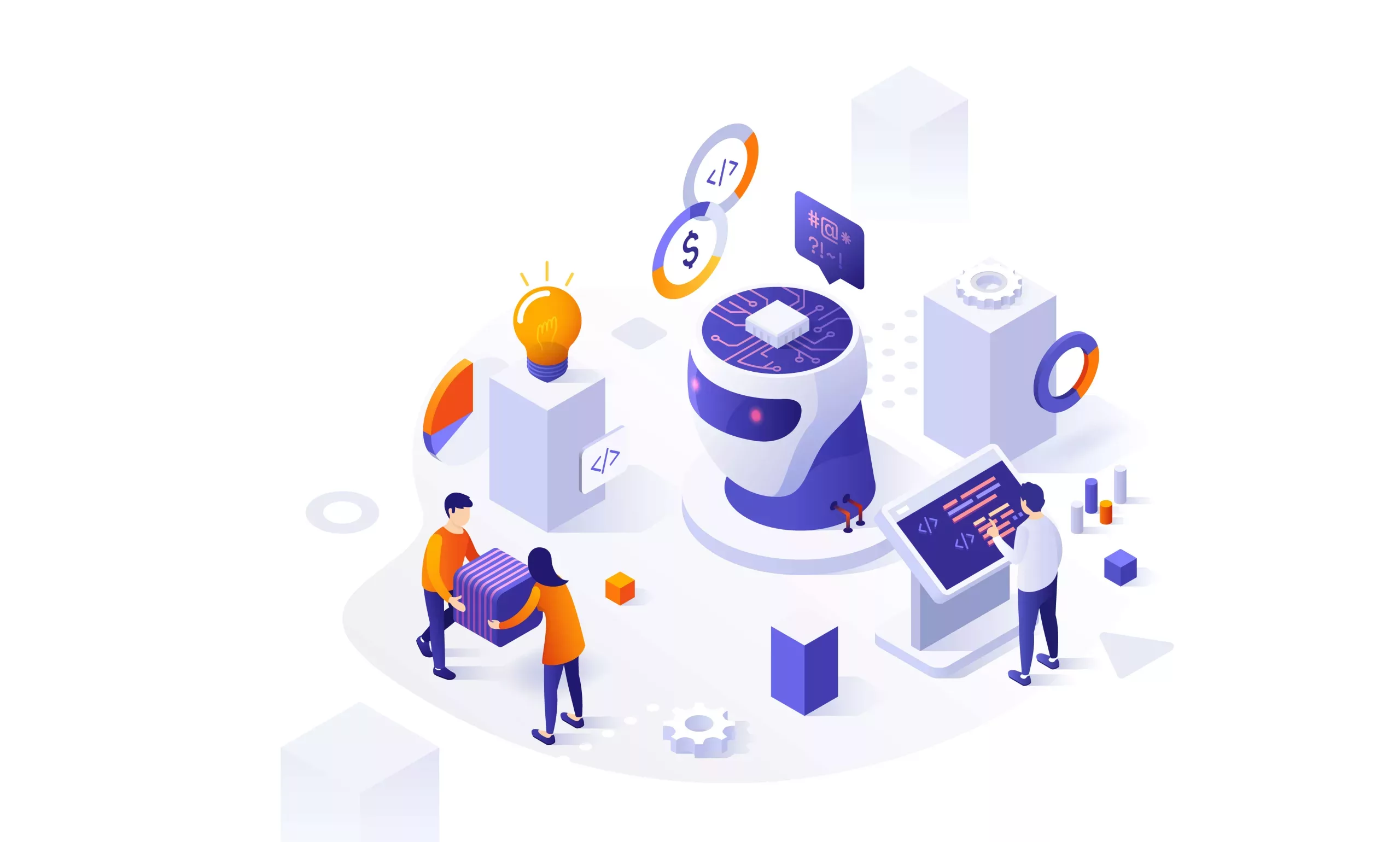 In today's data-driven world, AI's ability to process and analyze vast amounts of data in real-time is nothing short of a superpower. It enables organizations to uncover valuable insights and trends that were previously hidden, paving the way for more informed decision-making and SWOT Analysis.
Healthcare providers are harnessing AI to analyze patient data, identifying patterns that can lead to early disease detection and personalized treatment plans. This not only saves lives but also reduces healthcare costs in the long run. AI-driven predictive analytics can improve customer support by 30%, leading to better business outcomes.
Maintaining the human touch is paramount in the age of AI. Striking the right balance between automation and personal interaction is the key. Empathy-driven AI, for instance, can understand and respond the emotions, ensuring a more compassionate workplace.
10. Innovation Acceleration
AI is not just an efficiency booster; it's also a catalyst for innovation. By automating routine tasks and freeing up human creativity, AI can assist in research and development, leading to breakthroughs and the creation of new products.
It's like having a relentless innovator on your team, constantly pushing the boundaries of what's possible. 72% of employees believe AI can help them focus on more meaningful tasks, boosting job satisfaction and better work life balance.
Pharmaceutical companies are leveraging AI to accelerate drug discovery. AI algorithms can sift through vast datasets to identify potential drug candidates, significantly expediting the development process and bringing life-saving medications to market faster.
The benefits of AI in the workplace are profound and multifaceted. From increased efficiency and productivity to personalized customer experiences and enhanced cybersecurity. 80% of businesses are currently implementing or planning to adopt AI in their operations, recognizing its transformative potential.
AI is not just a tool but a strategic advantage for businesses. Embracing AI is not a choice but a necessity in the modern competitive landscape, and those who harness its power will undoubtedly lead the way into a brighter and more prosperous future.
AI Giants Revolutionizing Workplace Communication: Real-World Examples"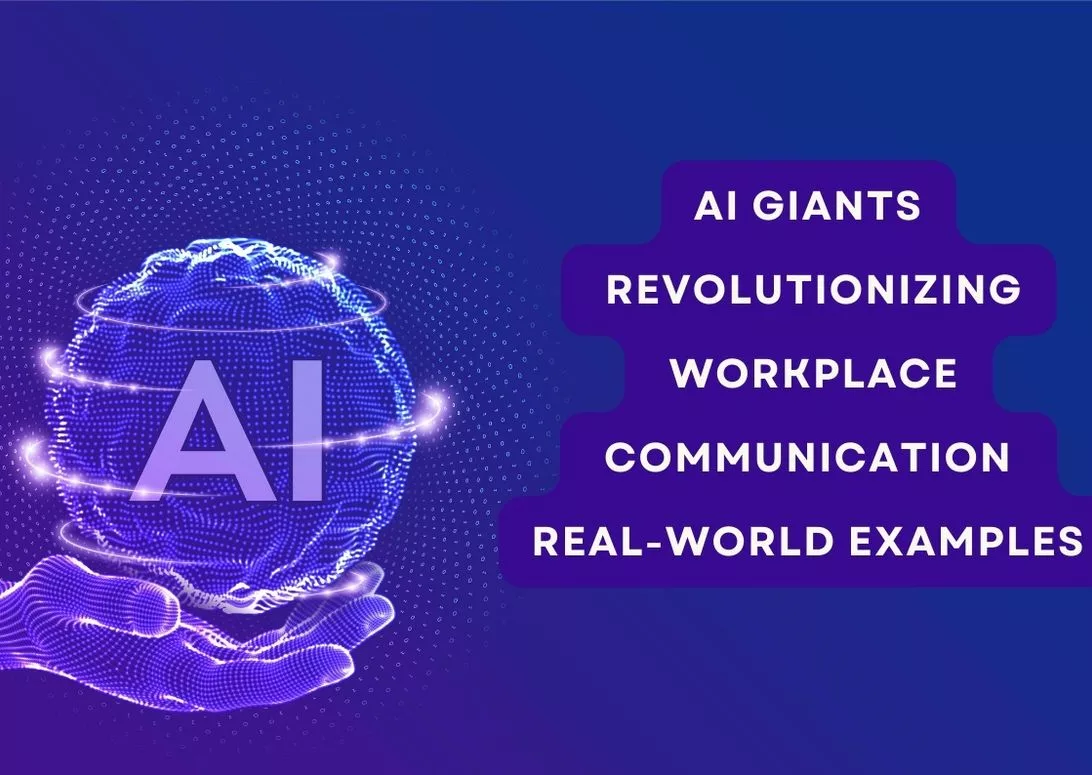 In the dynamic landscape of modern business, the integration of artificial intelligence (AI) is rapidly transforming workplace communication.
From streamlining operations to enhancing customer relations, AI has become the linchpin of innovation for many global corporations.
These titans are leading the charge in harnessing AI to reshape the way businesses communicate and operate. Let's embark on a journey through their groundbreaking applications and discover how AI is becoming the cornerstone of success in the corporate world.
IBM's Watson: A Pioneer in Workplace AI
IBM's Watson stands as a pioneering force in the realm of workplace AI. It goes beyond being a mere tool; it's a virtual colleague that assists employees in research, data analysis, and decision-making.
Watson's ability to transform vast amounts of information into actionable knowledge is a game-changer. Imagine having an AI-powered partner who not only helps you sift through mountains of data but also provides insights that guide your strategic choices.
It's a testament to how AI can elevate workplace communication by facilitating better-informed decisions and enabling more productive collaboration.
Salesforce Einstein: Revolutionizing Customer Relations
Salesforce Einstein represents a revolutionary leap in customer relations. By harnessing AI, it delves deep into customer data, analyzing it to predict needs and preferences.
This predictive prowess allows businesses to offer highly personalized services and solutions. Picture a scenario where your interactions with a company are so finely tuned that it feels like they know you personally.
This is the magic of Salesforce Einstein's AI-driven customer relationship management, demonstrating how AI is becoming a cornerstone of fostering meaningful and lasting customer connections.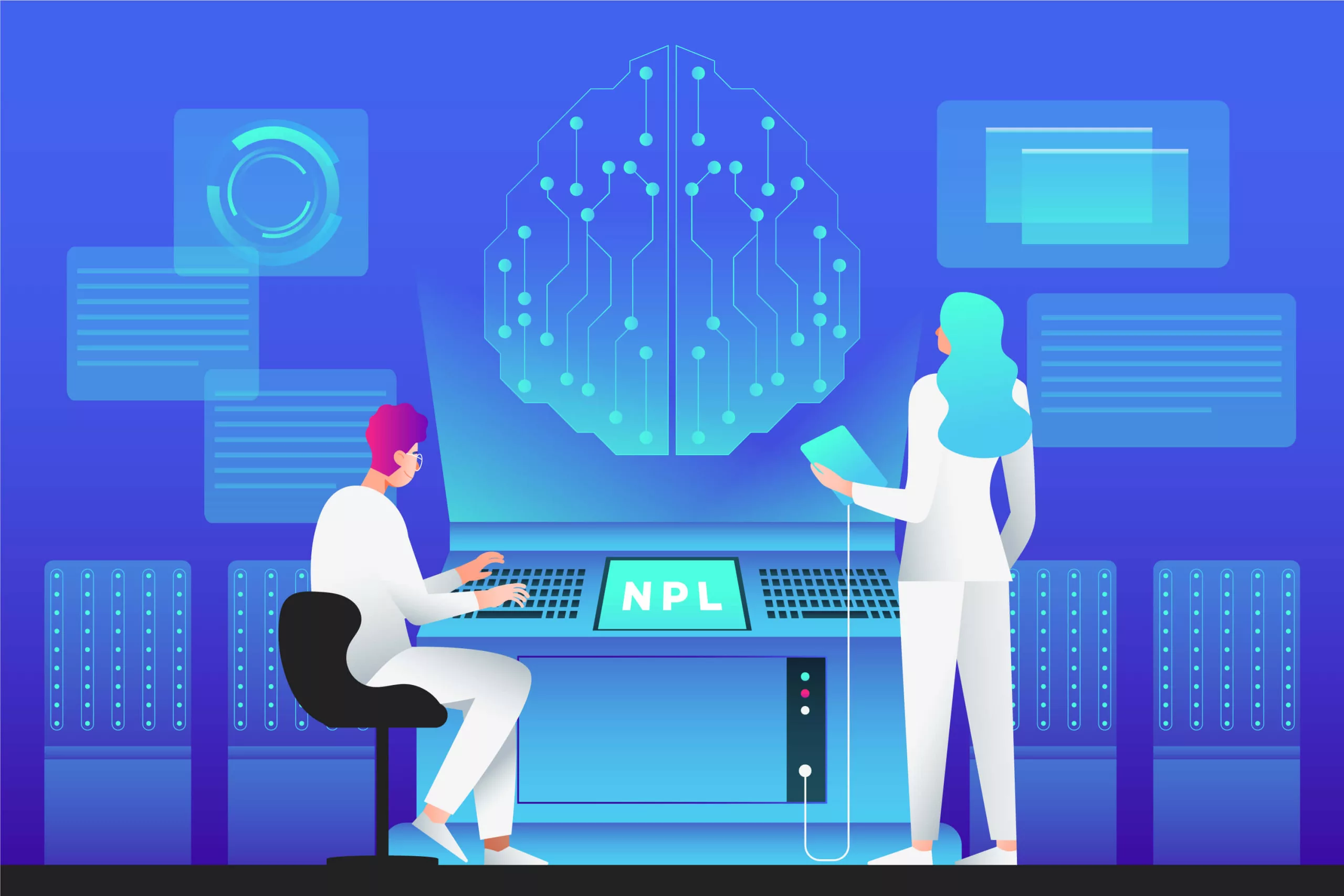 Google's DeepMind: Advancing Healthcare through AI
In the healthcare sector, Google's DeepMind is rewriting the rules of disease diagnosis and treatment. DeepMind utilizes AI to analyze complex medical data, assisting healthcare professionals in making more precise decisions.
Its ability to process vast datasets at incredible speeds has the potential to revolutionize patient care. Imagine a world where diseases are diagnosed more accurately.
Treatments are personalized, and patient outcomes are significantly improved, all thanks to the power of AI. DeepMind's foray into healthcare exemplifies how AI is transcending industries, reshaping not only workplace communication but also the very fabric of critical sectors like healthcare.
The adoption of AI by industry behemoths like IBM, Salesforce, and Google is not just a testament to its potential but a clarion call for businesses across the globe.
These real-world examples show that AI isn't just about automating tasks; it's about elevating efficiency, personalizing customer experiences, and efficient feedback.
As we navigate the ever-evolving landscape of business, it's clear that AI is not just a tool but a strategically. It's the compass guiding organizations towards better productivity, stronger customer relationships, and groundbreaking innovations.
Conclusion
The future workplace will be a symphony of human expertise and AI-powered efficiency. As per Sources, 65% of business leaders believe that role of AI in workplace communication will become more with time, driving its adoption.
In the words of Stephen Hawking, "AI could be the biggest event in the history of our civilization." It's a journey that's only just begun, and the destination promises to be exciting and transformative.
As AI continues to evolve, so too will the ways we communicate and collaborate. Embracing AI in the workplace isn't just an option; it's a necessity for staying competitive and agile.