The world has seen a dramatic shift in the workplace landscape. The traditional office setup has morphed into a virtual workspace, thanks to advancements in technology and the necessity brought on by the global pandemic. As a result, time management and communication in a virtual workplace have become two of the most critical aspects for any professional to master.
Not only does effective time management and communication lead to higher productivity, but it also fosters a more engaged and satisfied workforce. So, how can one navigate the complexities of the virtual workplace and emerge victorious?
Tips for Time Management in the Virtual Workplace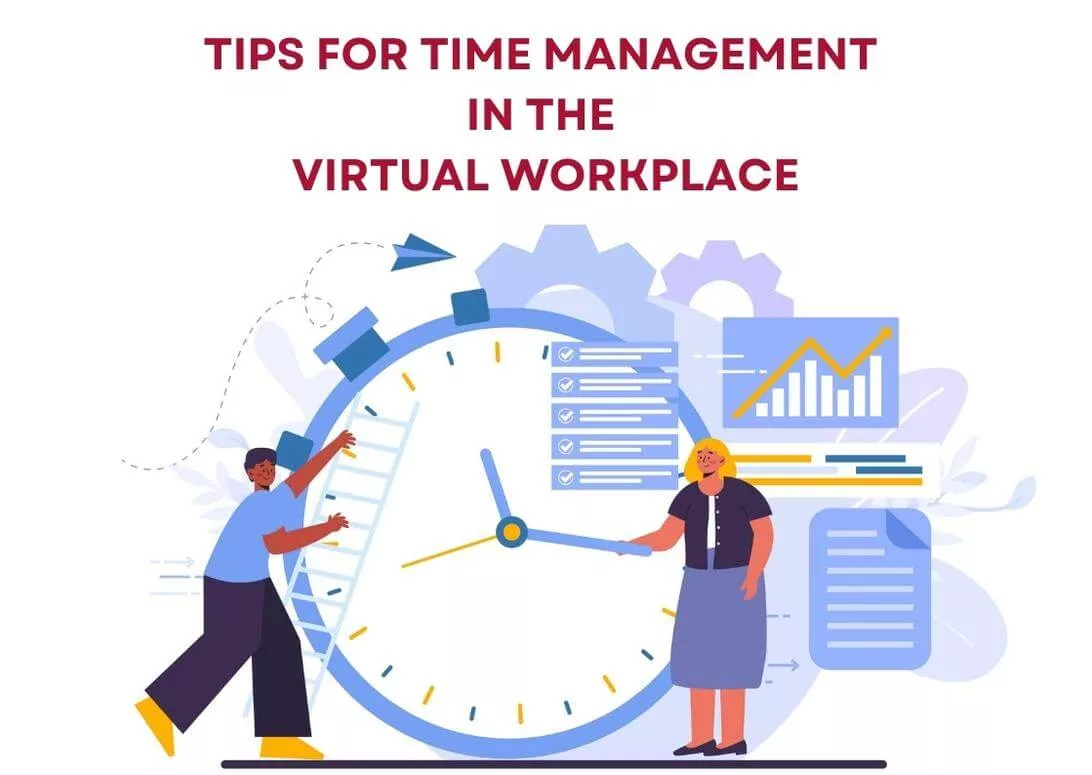 Time management and communication in a virtual workplace are undoubtedly challenging, but with the right approach, it is possible to thrive.
Time management in a virtual workplace is no small feat. Distractions are rampant, and the lack of a physical boundary between work and personal life can often lead to burnout. However, with the right strategies, it is possible to stay productive and maintain a healthy work-life balance and good team work.
Create a Dedicated Work Space
Having a designated area for work can help create a mental boundary between work and personal time. This space should be comfortable, well-lit, and free from distractions as much as possible. Creating a dedicated work space also allows you to 'leave' work at the end of the day, which is crucial for mental well-being.
Set Clear Goals and Priorities
Knowing exactly what needs to be accomplished during the workday is key to effective time management. Make a to-do list every morning and prioritize tasks based on their importance and urgency. Having clear goals also helps in staying motivated throughout the day.
Take Regular Breaks
Contrary to popular belief, taking breaks increases productivity. Short, frequent breaks can help clear your mind, reduce stress, and ultimately lead to better performance. So, don't hesitate to step away from your desk every once in a while.
Use Technology Wisely
There are a plethora of tools available that can help with time management. Calendar apps, task management tools, and time-tracking software can all be useful. However, it's important to find what works for you and not get overwhelmed by the myriad of options available.
Follow a Time Table
Having a set routine helps create a sense of normalcy and can lead to better time management and productivity. Start your day at the same time, take breaks at regular intervals, and end your work at a designated time. This not only helps in managing your time effectively but also aids in separating work from personal time.
Break Tasks into Manageable Chunks
Large tasks can often seem overwhelming, leading to procrastination. Breaking them down into smaller, more manageable chunks can make them seem less daunting and easier to tackle. Additionally, completing each chunk provides a sense of accomplishment and keeps you motivated.
Limit Distractions
Distractions are one of the biggest challenges when it comes to time management in a virtual workplace. Identify your common distractions – be it social media, noise, or anything else – and take steps to minimize them. This might mean turning off notifications, using noise-canceling headphones, or setting specific 'no-distraction' time blocks.
Practice Self-Care
While it's important to stay productive, it's equally important to take care of your mental and physical well-being. Incorporate regular exercise into your routine, take short breaks to clear your mind, and make time for activities that bring you joy. A healthy mind and body are crucial for effective time management.
By implementing these strategies, you can improve your time management skills in a virtual workplace. It's important to find what works best for you and make any necessary adjustments to your routine as needed. Ultimately, effective time management is about creating a balanced and productive work-life, even in a virtual setting.
Tips for Better Communication in a Virtual Workplace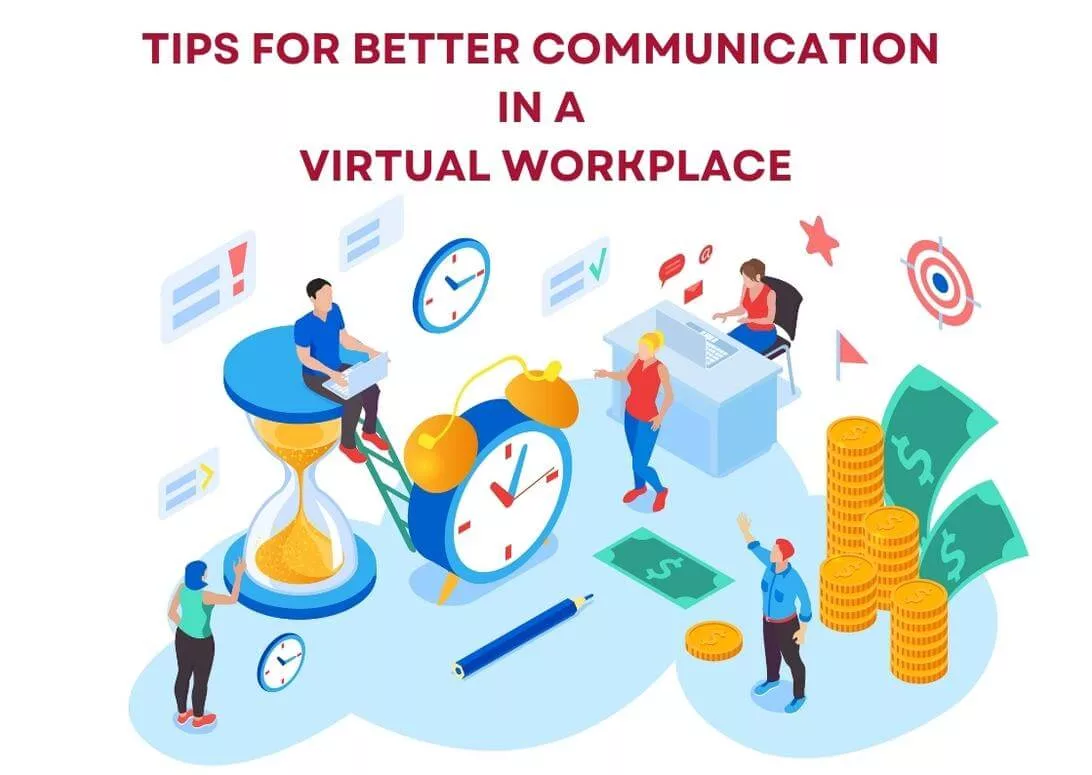 Effective communication is the backbone of any successful organization, and this is especially true in a virtual workplace. With the absence of face-to-face interactions, it becomes even more important to communicate clearly and effectively.
Facilitate Regular Video Meetings
Video meetings provide an excellent opportunity for face-to-face interaction, even in a virtual workplace. They enable participants to pick up on nonverbal cues and foster a sense of connection. Schedule regular video meetings for team updates, brainstorming sessions, or even casual catch-ups to maintain a strong sense of camaraderie.
Utilize Chat Platforms for Quick Collaboration
Instant messaging platforms offer a convenient way to quickly exchange information and collaborate on tasks. Whether it's a quick question, sharing a resource, or discussing a project, these platforms allow for real-time communication without the formality of emails.
Maximize Project Management Tools
Project management tools not only help in organizing tasks but also facilitate seamless communication within teams. These platforms often offer features like task assignment, progress tracking, and comment threads, allowing for effective collaboration and communication centered around specific projects.
Craft Thoughtful and Comprehensive Emails
Emails remain a vital communication tool, especially for sharing detailed information, documents, or formal updates. When composing emails, ensure clarity by using descriptive subject lines, bullet points, and concise language. Clearly state the purpose of the email and what action, if any, is required from the recipient.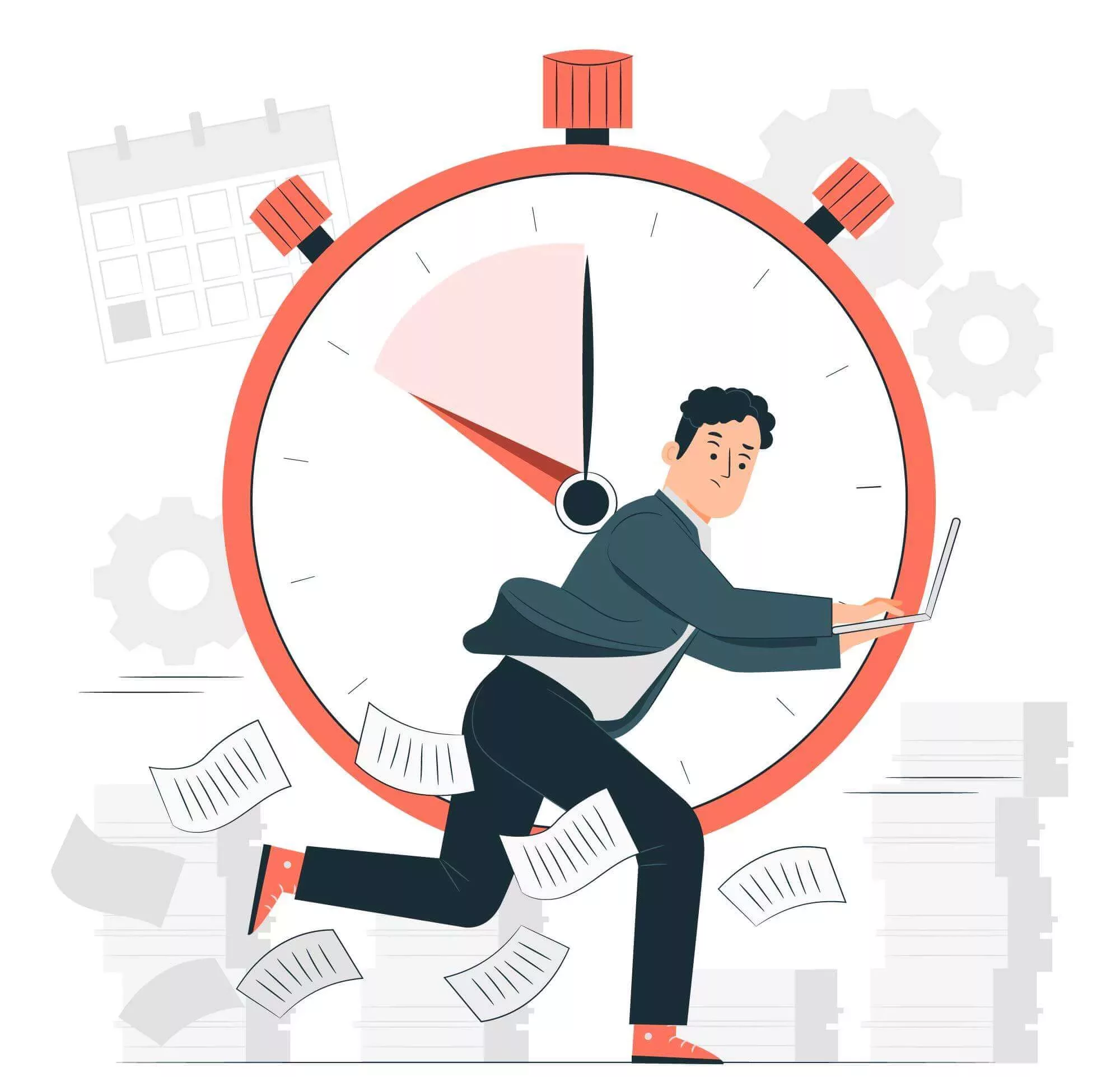 Engage in Active Feedback and Discussion
When engaged in virtual meetings or discussions, actively participate by sharing your insights, asking questions, and providing feedback. This not only shows your involvement but also contributes to a more dynamic and productive conversation.
Express Understanding and Support
Virtual workplaces can sometimes lead to misunderstandings due to the absence of visual and contextual cues. When communicating, express understanding and support when colleagues share their challenges or concerns. This fosters a positive and empathetic work environment.
Schedule One-on-One Check-ins
In addition to group interactions, make time for one-on-one check-ins with team members. These personalized conversations allow you to delve deeper into individual progress, address concerns, and provide direct support. It also reinforces the sense of connection within a virtual team.
Embrace Virtual Team-Building Activities
To combat feelings of isolation and nurture team spirit, engage in virtual team-building activities. These could include online games, virtual coffee breaks, or themed dress-up days. Such activities provide a platform for interpersonal communication and help build stronger relationships among team members.
By employing these strategies, you can enhance your communication skills in a virtual workplace. Effective communication not only ensures that tasks are carried out smoothly but also contributes to a positive work culture where team members feel heard, valued, and connected, regardless of physical distance.
Establish a Routine: Having a set routine helps create a sense of normalcy and can lead to better time management and productivity.
Stay Connected: Make an effort to connect with colleagues on a personal level. Virtual coffee breaks or casual conversations can help in building relationships and combating feelings of isolation.
Set Boundaries: Make it clear to friends and family that during work hours, you are 'at work' and should not be disturbed. This can help in minimizing distractions and maintaining a healthy work-life balance.
Conclusion
As you navigate the intricacies of time management and communication in a virtual workplace, remember that each individual's journey is unique. Tailor these strategies to align with your work style, preferences, and goals. By staying adaptable, open to learning, and resilient in the face of challenges, you position yourself for success.
In navigating the dynamic landscape of a virtual workplace, mastering both time management and communication is paramount. The absence of physical presence and the abundance of digital distractions make it crucial to adopt effective strategies that not only enhance productivity but also promote a sense of unity among team members.