Social media has revolutionized the way we communicate, offering us new platforms to connect and engage with people far and wide. It has reshaped interpersonal communication, a vital aspect of human interaction involving the exchange of thoughts, emotions, and information. While social media brings about a myriad of benefits, it also has its downsides. This article aims to delve into the effects of social media on communication at work covering both its positive and negative aspects.
One of the most significant advantages of social media is its ability to close geographical distances. With platforms like Facebook, you can connect with long-lost friends, relatives in different countries, or new acquaintances from across the world, enabling a form of communication that would have been impractical or expensive otherwise.
The speed of social media enables rapid dissemination of information. You can instantly share life updates, news, and messages with your network, facilitating real-time communication.
The Evolution of Communication: From Quills to Keyboards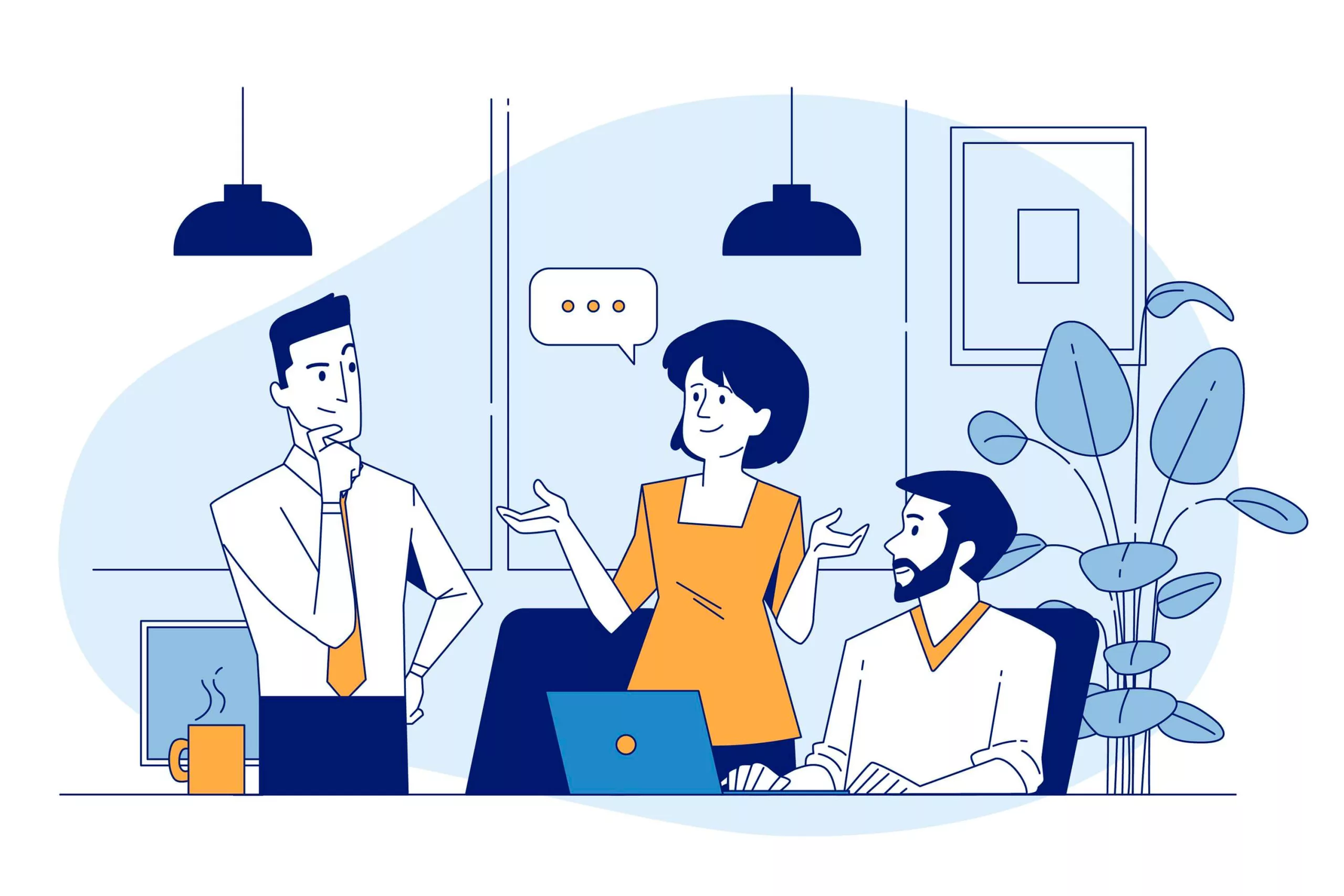 The modes of human communication have evolved dramatically over the years, going through radical changes that have redefined how we interact with each other. We've transitioned from the days of ink and parchment to an era of bytes and pixels.
The journey has been remarkable, but it has also sparked numerous questions about the quality and nature of our interactions. We'll explore the evolution of modes of communication from traditional methods to digital platforms, weighing the pros and cons along the way.
Traditional Methods
The Written Word
Long before electronic devices dominated our lives, the pen was our main tool for long-distance communication. Letters were meticulously written, and sending them required a journey to the post office and sometimes even a considerable wait for a reply. The slow pace allowed for reflection and, often, a depth of expression.
Face-to-Face Conversations
Before texting and emails, face-to-face conversations were the primary method of communication. Families gathered around the dinner table, friends met at local spots, and communities gathered for town meetings. The physical presence allowed for the full spectrum of emotional and non-verbal cues.
Telephone Conversations
The telephone revolutionized communication by allowing instant voice conversations over long distances. The innovation was groundbreaking, yet it still retained some degree of personal touch, thanks to the nuances of voice and tone.
Rise of Digital Platforms
Instant Messaging
With the advent of the internet and smartphones, text messages could now be sent with a simple tap. While this made communication incredibly convenient, it often came at the expense of depth and quality. Emoji replaced emotional cues, and auto-correct sometimes caused awkward misunderstandings.
Social Media
Platforms like Facebook, Instagram, and Twitter have not only changed how we communicate but also who we communicate with. Now, a message or a photo can be shared with hundreds or thousands of people simultaneously. Yet, the question remains: Does quantity compromise quality?
Video Calls
Applications like Zoom and Skype have taken digital communication to a new level, blending the visual and auditory elements of face-to-face interactions. However, 'Zoom fatigue' has become a new term in our lexicon. It highlights the mental exhaustion that can come from excessive virtual interaction.
Blessing or Curse?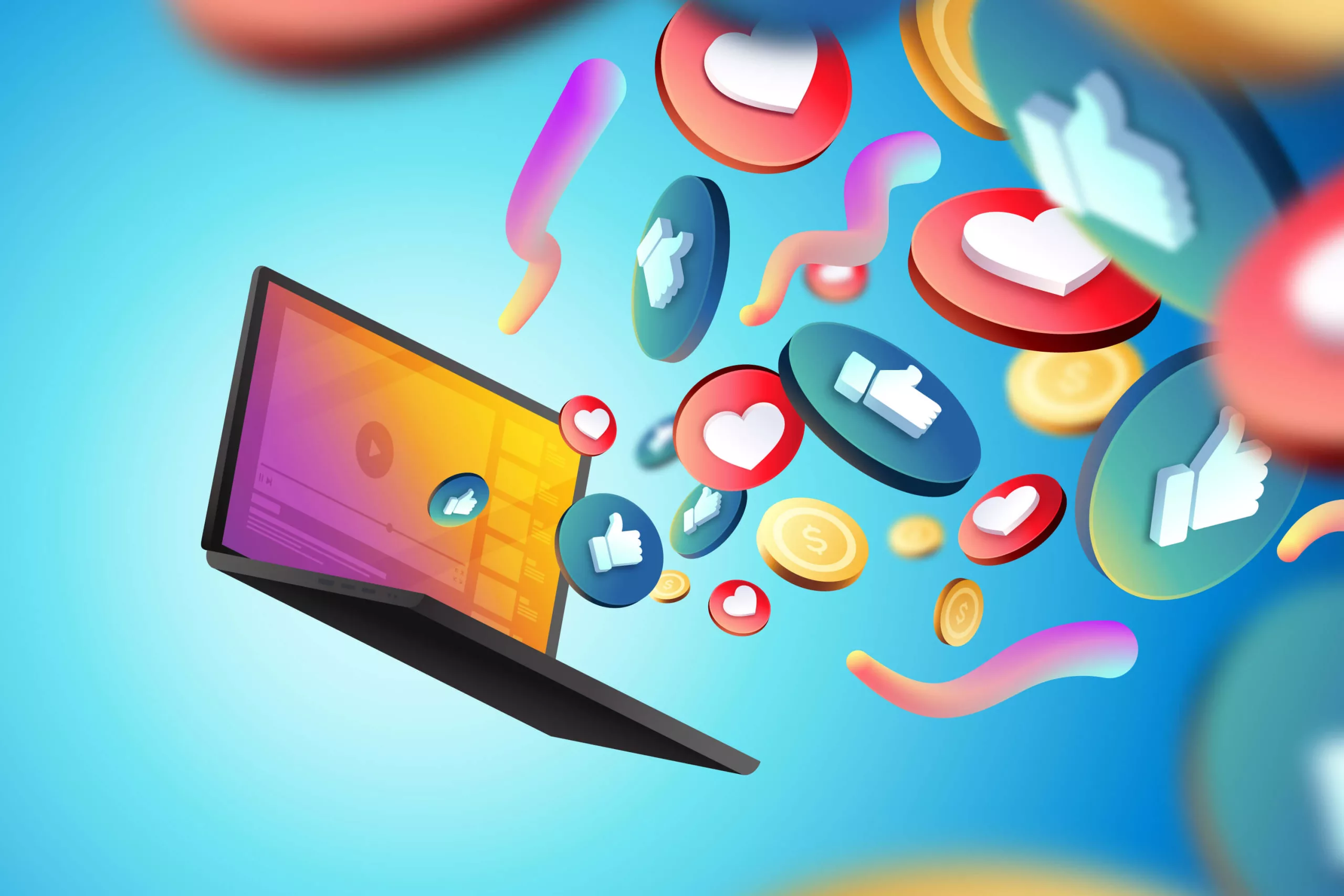 Advantages
Speed and Convenience: Digital platforms allow us to send and receive messages instantaneously.
Global Reach: The internet has made it possible to communicate with anyone around the world.
Multimedia: Digital communication allows for the incorporation of various media types like images, videos, and links.
Disadvantages
Reduced Emotional Depth: The convenience of digital platforms often omits non-verbal cues essential for emotional connection.
Potential for Miscommunication: Shortened texts and missing tone can lead to misunderstandings.
Overwhelm: The constant bombardment of messages and notifications can become stressful, impacting our mental health.
The evolution of communication from traditional methods to digital platforms has both enriched and complicated our interactions. While the speed and convenience are undeniable benefits, the lack of emotional depth and potential for miscommunication are notable drawbacks.
In the end, whether it's a blessing or a curse depends on how we use these tools. By finding a balance between digital and face-to-face communication, we can hope to make the most of both worlds.
Understanding Communication at WorkPlace: More Than Just Words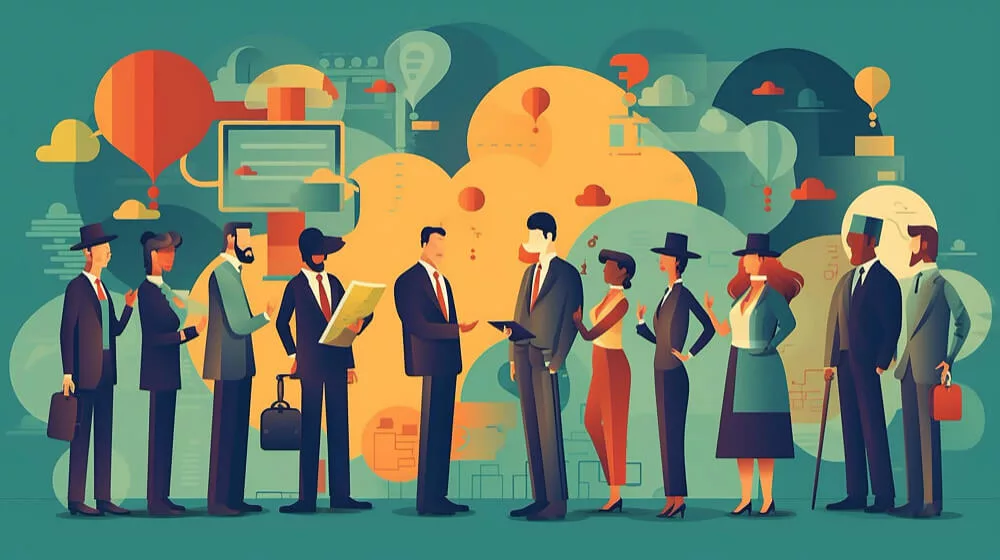 Work communication is a cornerstone of human interaction. It encompasses not only what we say but also how we say it and the non-verbal signals we send. With the advent of technology, new forms of communication are emerging, making the subject even more complex and fascinating. In this article, we'll delve into the types, significance, and social factors that affects communication.
Types of Communication at Workplace
Verbal Communication
This is what most people think of when they hear the term "communication." It involves the spoken word, either face-to-face or through some form of technology like a phone or computer.
Non-Verbal Communication
Non verbal communication includes facial expressions, body language, and other visual cues. Non-verbal communication can often convey more meaning than the spoken word.
Written Communication
This traditional form includes letters, emails, and even text messages. Though devoid of vocal tone and facial expressions, written communication can still evoke strong emotions.
Emojis
Believe it or not, emojis have become an integral part of modern communication. They serve to convey emotions and context in written communication, especially in brief and informal messages.
Significance of Communication at Workplace
Relationship Building
Effective communication is critical for building and maintaining relationships. Misunderstandings can lead to conflict, while open and clear communication can foster trust and intimacy.
Social Structure
Communication doesn't just affect individual relationships; it also plays a role in shaping social structures and improving communication. How people communicate within families, workplaces, and communities can influence societal norms and expectations.
Emotional Health
Good communication skills can significantly impact your emotional well-being. Being able to express yourself clearly and understand others is crucial for mental health.
Social Factors Influencing Communication at Workplace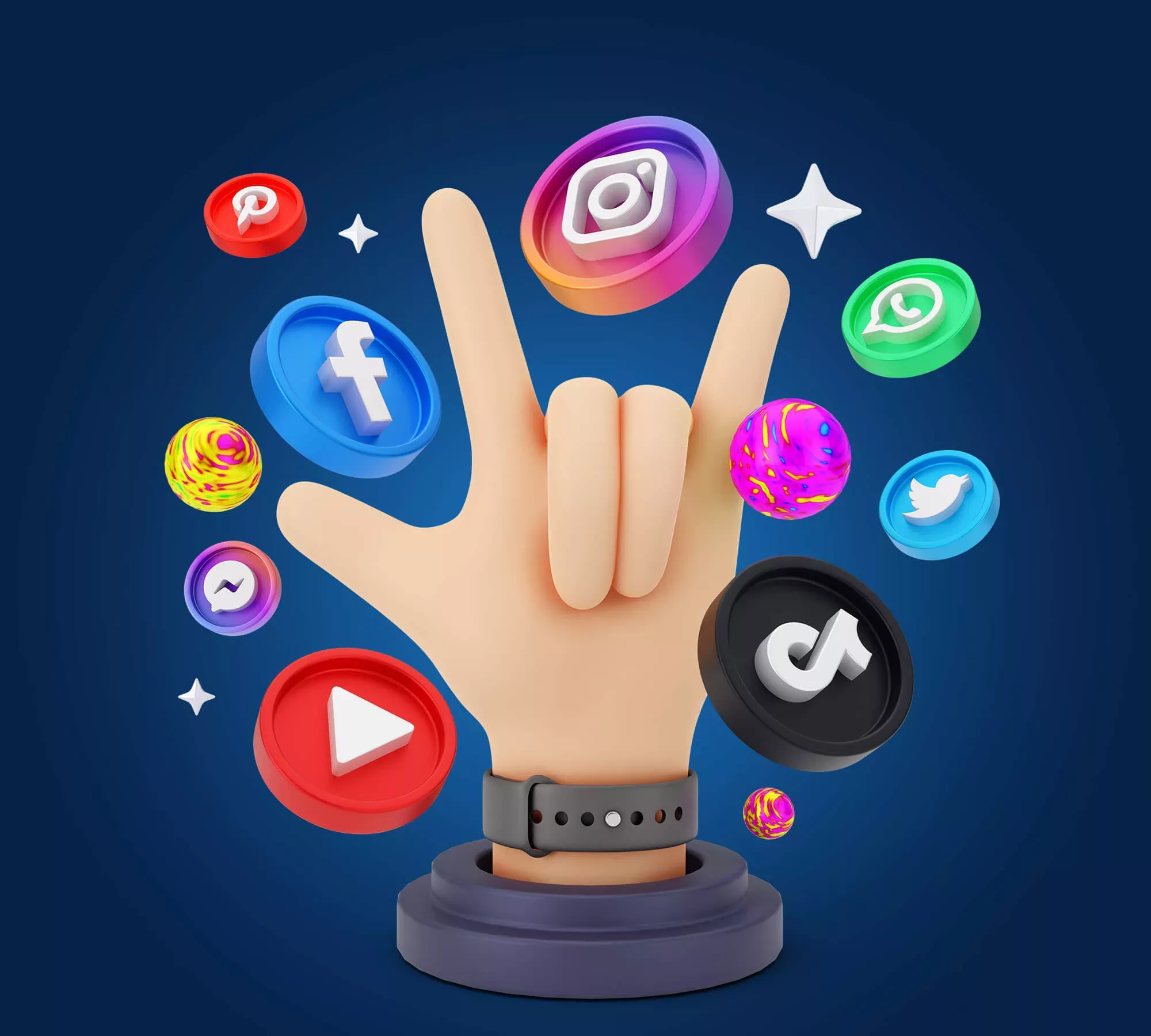 Culture
Cultural Communication can be different and have varying norms and expectations regarding communication. For example, eye contact might be considered a sign of attentiveness in some cultures but can be seen as disrespectful in others.
Socio-Economic Status
People from different socio-economic backgrounds may have disparate communication styles. The availability of resources like education can impact language proficiency and comfort with various communication platforms.
Education
Higher educational levels generally correspond with better communication skills, although this is not a hard and fast rule. Education exposes individuals to a broader vocabulary and various forms of communication, enhancing their ability to express themselves effectively.
Technology
Access to and familiarity with technology can also significantly affect communication styles. Younger generations who have grown up with smartphones may find digital forms of communication more comfortable than older generations might.
Communication is a multifaceted subject influenced by various social and personal factors. Understanding its nuances and complexities can significantly improve our personal and social lives. Whether it's the spoken word, a heartfelt letter, or a simple emoji. Each form of communication has its own value and impact, making life a little more interesting and a lot more meaningful.
Social Media as a Communication Tool: Connecting Generations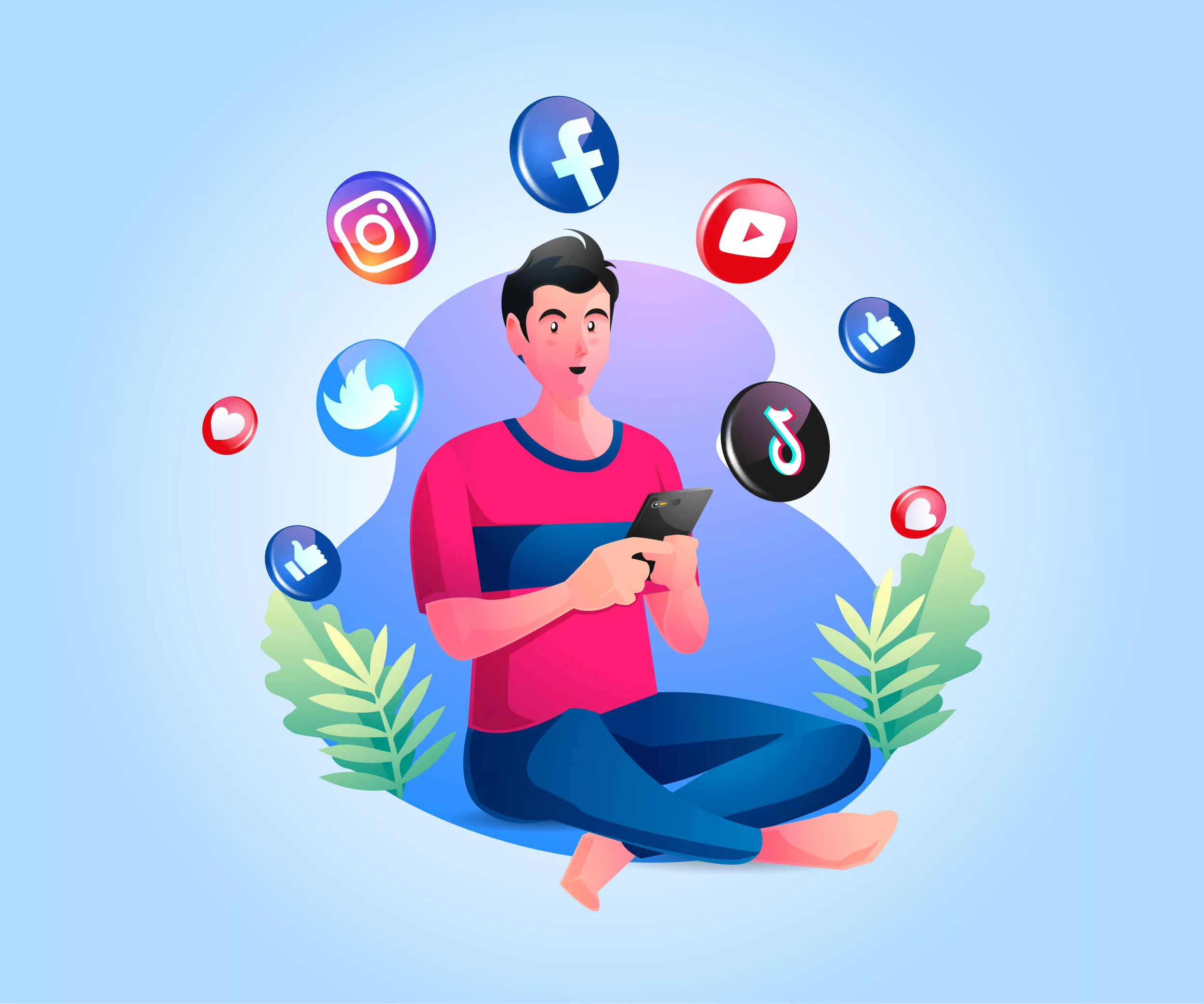 The advent of social media has brought a new dimension to the world of communication. No longer are we limited to phone calls and text messages; social media platforms have opened a plethora of ways to connect and communicate with people around the globe.
From the older and established platforms like Facebook and Twitter to the latest sensations like TikTok, social media has become an integral communication tool for all age groups.
Popular Platforms
Facebook
With billions of active users, Facebook is one of the most popular social media platforms worldwide. It allows users to share updates, photos, and videos, as well as message friends and join groups of interest.
Instagram
Instagram is a photo and video-sharing app where users can post content and also interact with others through likes, comments, and direct messages.
Twitter
Twitter is a microblogging site that allows users to post short updates called tweets. It is popular for sharing news, opinions, and following public figures and organizations.
LinkedIn
LinkedIn is a professional networking platform where users can share their work experience, connect with others in their industry, and find job opportunities.
Instagram
Instagram is a popular video-sharing app where users can create and share short videos. It has become incredibly popular, particularly among younger users, for its creative and entertaining content.
Usability
User-Friendly Interface
One of the main reasons for the widespread popularity of these platforms is their user-friendliness. They are designed to be intuitive and easy to navigate, ensuring that anyone from your tech-savvy niece to your not-so-tech-savvy grandma can use them.
Accessibility
Most social media platforms are accessible via both desktop and mobile devices. This flexibility allows users to stay connected wherever they are.
Language Support
Social media platforms generally offer support for multiple languages, making it easier for people from different linguistic backgrounds to communicate and connect.
Advantages of Using Social Media as a Communication Tool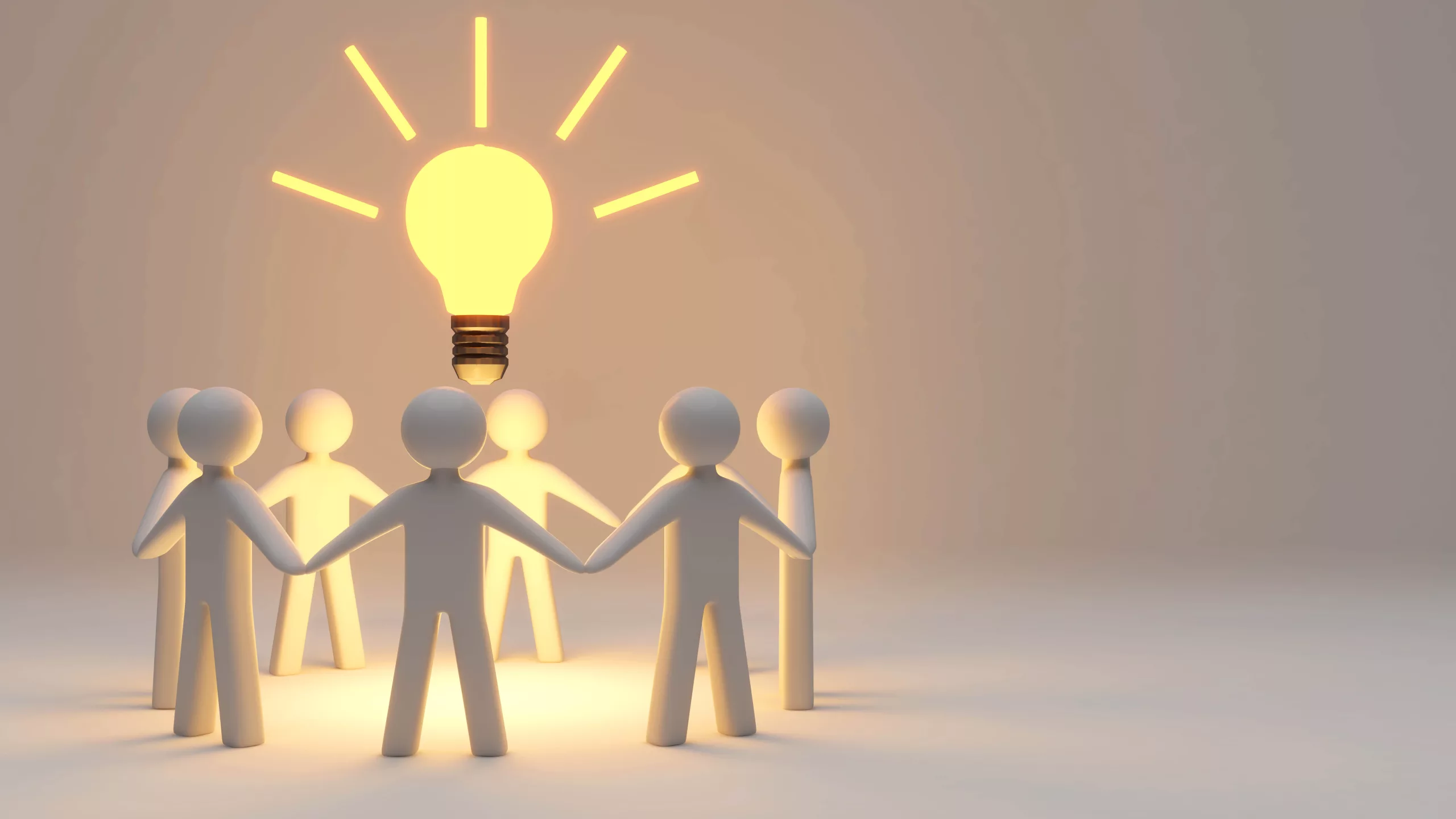 Wide Reach
Social media platforms enable us to connect with people from all over the world, whether they are old friends, family members, or new acquaintances.
Multimedia Sharing
Users can share not only text but also images, videos, and other multimedia content, making communication more engaging and dynamic.
Real-Time Updates
Social media allows us to share and receive updates in real-time, keeping us informed about the latest happenings in our social circles and the world.
Networking Opportunities
Platforms like LinkedIn provide opportunities to connect with professionals in your industry, opening doors for career advancement and collaboration.
Disadvantages
Privacy Concerns
Sharing personal information on social media can expose users to privacy risks. It's important to be aware of the privacy settings and features available on each platform.
Misinformation
The wide reach of social media also means that misinformation can spread rapidly. It's essential to verify the information before sharing it.
Screen Time
Excessive use of social media can lead to increased screen time, which can have negative effects on mental and physical health.
Social media has undeniably become a crucial communication tool in today's digital age. While it offers numerous benefits, it also comes with its own set of challenges. Being mindful of the content we share, the time we spend, and the information we consume can help us make the most of social media as a communication tool.
Balancing Act: Navigating the Offline and Online Worlds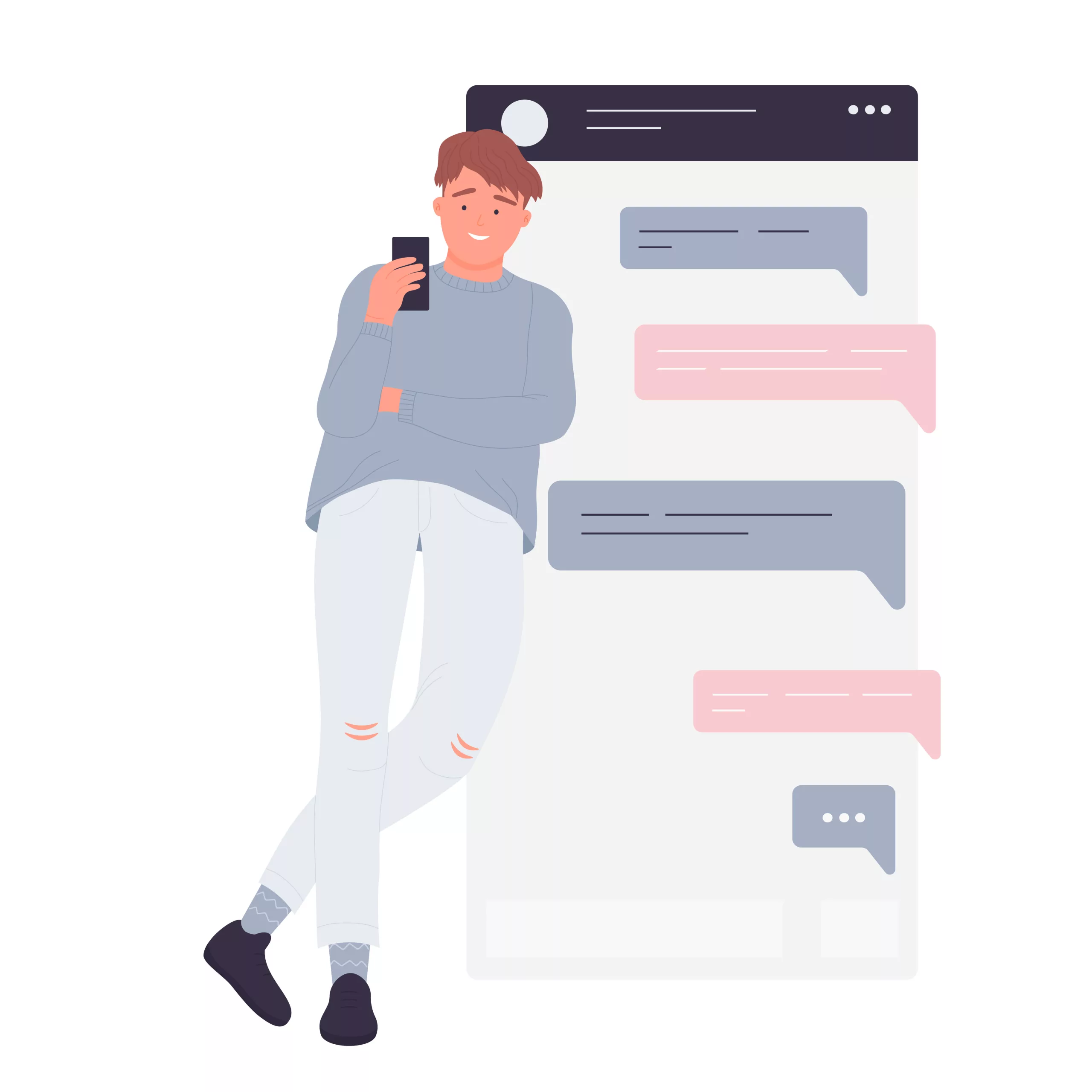 As much as social media has enhanced our ability to communicate and stay connected, there's a growing concern about its impact on our mental health and real-world relationships. In a society increasingly dominated by screens, finding the balance between our online and offline worlds has never been more critical.
Limiting Time on Social Media
Set Boundaries
It's crucial to set time limits for social media usage. Consider using built-in features that track how much time you're spending on various apps, and set reminders to take breaks.
Prioritize Real-world Interactions
Remember that while online connections are valuable, they shouldn't entirely replace face-to-face interactions. Make time to see friends and family in person when you can.
Turn Off Notifications
Constant notifications can increase stress and make it difficult to focus on other tasks. Consider turning off non-essential notifications to make your digital environment less intrusive.
Fostering Real-world Connections
Digital Detox
Sometimes, it's essential to take a step back from the digital world to focus on the present. A 'digital detox' can range from a few hours without your phone to an entire weekend without any digital devices.
Reconnect with Nature
Studies have shown that spending time in nature can reduce stress and improve mental well-being. Use the time you save from social media to explore the outdoors or even just take a walk in the park.
Invest in Face-to-Face Time
Make an effort to prioritize in-person meetings and activities. The nuance and depth of real-world interactions are irreplaceable and offer a richness that virtual connections often lack.
What the Studies Say?
Published Papers
Academic research on the impact of social media paints a mixed picture. Some studies indicate that platforms like Facebook and Instagram can contribute to feelings of isolation, anxiety, and depression. However, other research shows that social media can also serve as a platform for social activism, community building, and educational opportunities.
Real-world Examples
Indeed, studies have shown an increase in anxiety and depression linked to social media usage. This is particularly concerning among younger demographics who have grown up in a digital age. However, social media has also been pivotal in movements like Black Lives Matter and environmental activism, proving its capability as a force for good.
Real Life Case Studies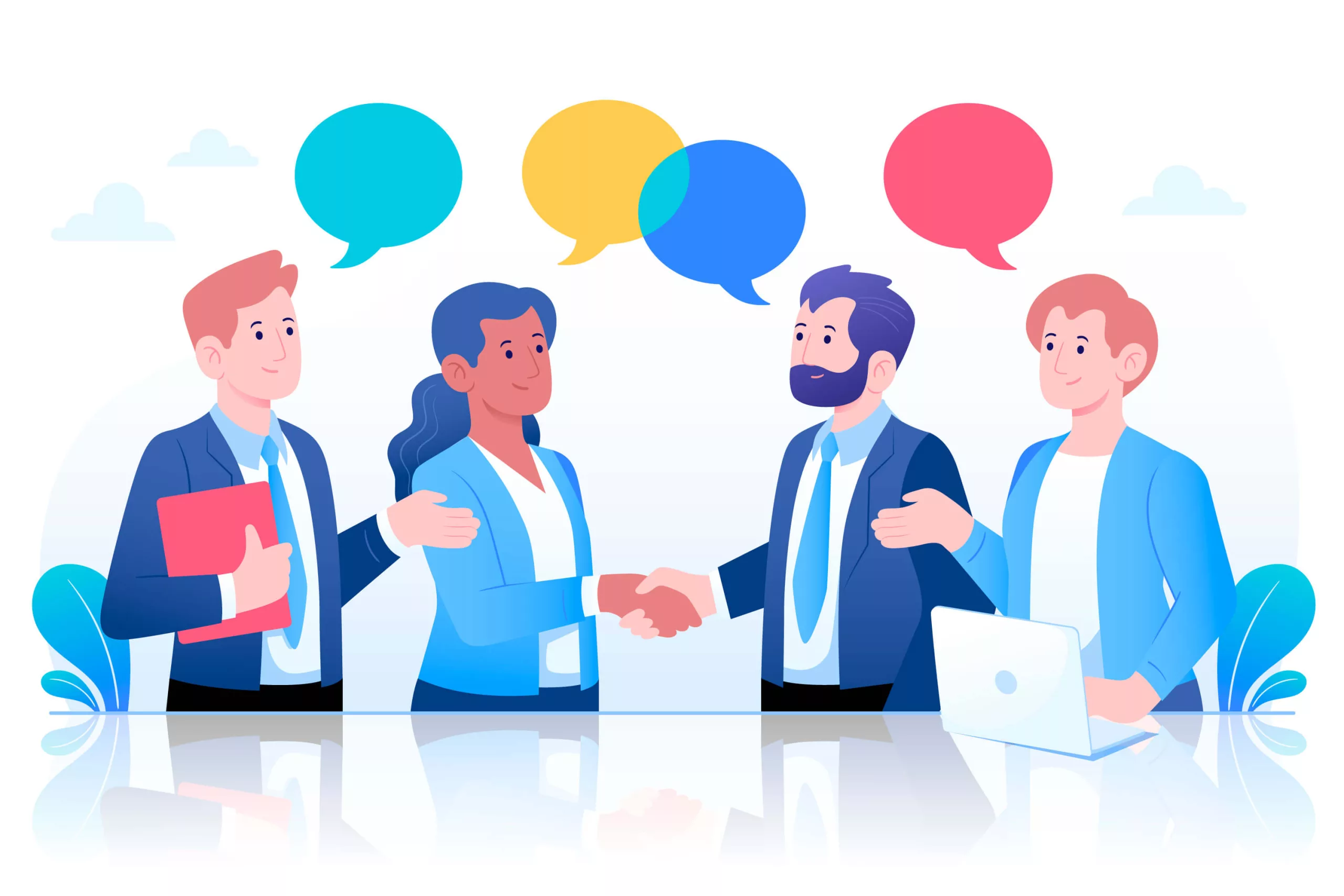 In today's digital age, the omnipresence of social media is reshaping the landscape of communication in multifaceted ways. While these platforms offer unprecedented opportunities for global connection, they also pose challenges that are yet to be fully understood.
To navigate this complex interplay, examining real-life case studies can offer invaluable insights. In the following sections, we explore four such cases that shed light on the positive and negative impacts of social media.
From the empowerment brought by movements like #MeToo to the mental health challenges faced by our younger generation. These case studies offer a comprehensive look at the current state of social media's influence on our lives.
Case Study 1: The Role of Social Media in the #MeToo Movement
Background: The #MeToo movement, which started in 2006 but gained massive traction in 2017, used social media platforms like Twitter and Facebook to raise awareness about sexual harassment and assault.
Findings: Social media allowed survivors to share their stories, often empowering those who felt isolated or ashamed. This public discourse led to real-world action, including legal changes and the removal of individuals in power who had committed sexual misconduct.
Impact on Communication: Social media facilitated discussions that might have been too sensitive or stigmatized to occur in face-to-face settings, allowing for a collective, global conversation about a crucial issue.
Case Study 2: Increased Rates of Anxiety and Depression Among Teens
Background: Various research papers have pointed to a correlation between high social media usage and increased rates of anxiety and depression, particularly among teenagers.
Findings: Teens spending more than 3 hours per day on social platforms are more likely to report high levels of internalizing behaviors, a marker for mental health issues.
Impact on Communication: While social media provides a platform for connection, excessive use can result in reduced face-to-face interactions and can amplify feelings of inadequacy, leading to social withdrawal.
Case Study 3: FOMO (Fear of Missing Out) Among Young Adults
Background: FOMO is an increasingly common experience, heightened by social media platforms showcasing idealized lives, events, and social gatherings.
Findings: Young adults experiencing FOMO are more likely to engage in "social media hopping," compulsively checking different platforms, which can negatively affect sleep patterns, focus, and overall mental health.
Impact on Communication: FOMO can lead to reduced real-world social interactions, as individuals may become preoccupied with what they're missing out on online rather than engaging in current, physical social settings.
Case Study 4: LinkedIn and Professional Networking
Background: LinkedIn has over 700 million users and is a significant platform for professional networking.
Findings: People who actively use LinkedIn for posting professional achievements and networking are more likely to receive job offers and career advancement opportunities.
Impact on Communication: LinkedIn shifts some professional interactions to a digital realm, allowing for networking opportunities that may not exist otherwise. However, it can also result in superficial connections if not complemented by real-world networking.
These case studies collectively indicate that while social media has its advantages in amplifying voices and connecting people, it also has its pitfalls, particularly when it comes to mental health and the quality of interactions.
The case studies presented herein offer a nuanced understanding of social media's role in contemporary communication. Whether it's empowering marginalized voices through platforms like Twitter or contributing to mental health issues among teenagers. It's evident that social media is a double-edged sword.
These platforms are neither wholly good nor entirely bad. They are tools whose impact is shaped by how we choose to use them. As we move forward in this increasingly digital world. These case studies serve as important touchpoints for ongoing discussions about leveraging the benefits and mitigating the drawbacks of social media.
Conclusion
As with many aspects of life, balance is key when it comes to integrating the digital world with our physical reality. While the benefits of social media are numerous, it's important to be mindful of the potential drawbacks. Limiting time spent online, prioritizing real-world interactions, and paying attention to the latest research can help us navigate the complexities of our interconnected worlds.
So, what's the verdict? Social media has both fueled and fractured our ability to communicate with each other. The key is to find a balance. The future? It's in our hands—or should I say, at our fingertips?