It's no secret that mental health is a pressing issue that impacts millions globally. But despite the staggering statistics, the conversation around it remains shockingly limited. Think about it: how often do we openly discuss mental health with our family, friends, or co-workers? Rarely, right? It's like we're holding our breath, trying not to pop the balloon of societal norms. Hold on as we discuss today – "Why Is Communication important for Mental Health?"
When the convo between the heart and brain doesn't go well, what happens? Well, the heart might send signals of distress, perhaps in the form of chest pains or elevated heart rate. The brain might respond with a torrent of anxious thoughts or depressive feelings. This internal miscommunication can trickle down to affect other aspects of our life, such as our relationships, job performance, and even physical health.
When we don't communicate about what's eating us from the inside, we're essentially caging ourselves in an invisible prison. Those walls are built of our anxieties, fears, and depressions. Just like in a real prison, the key to escape is often held by someone on the outside—in this case, by people we trust and who might understand us.
The Weight of Stigma and Taboos as a Communication Barrier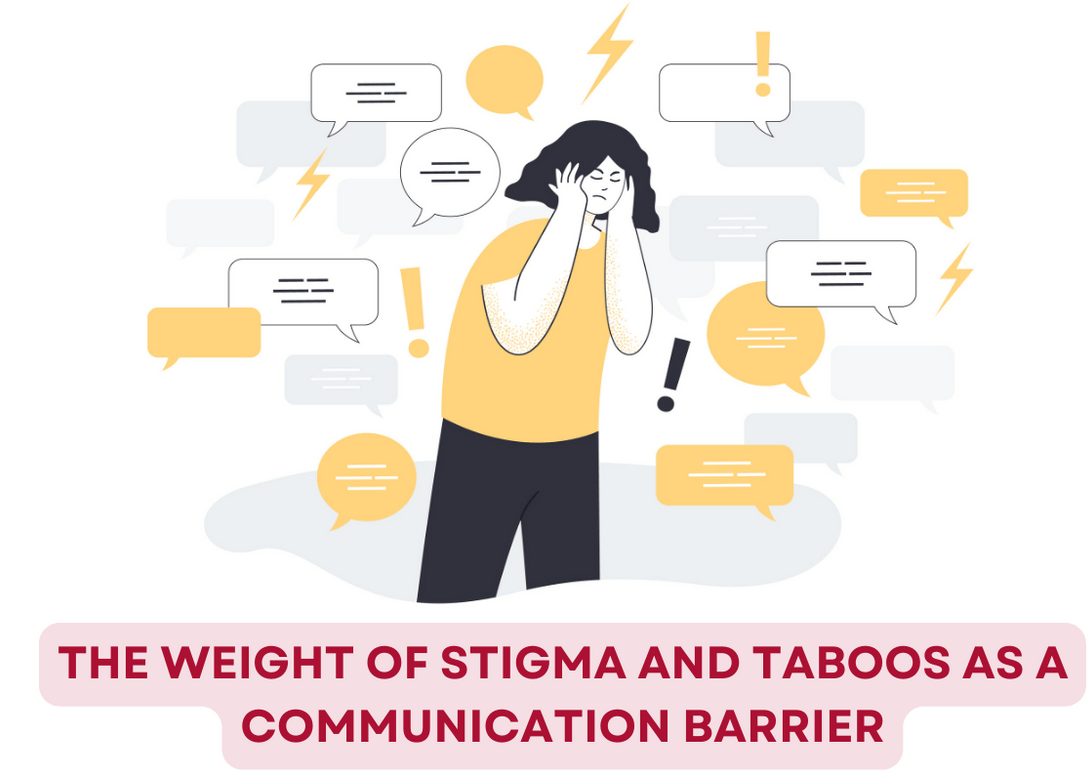 Ever felt like you're walking on eggshells when it comes to talking about mental health? You're not alone. Stigma acts like a big, glaring stop sign, telling us that certain subjects are "off-limits." Let's think of it as an invisible gag order imposed by society, one that stifles not just our voices but also our emotional growth. But here's the kicker: if we don't break these taboos, who will?
How Stigma Impacts Us
Stigma doesn't just hover around in the background; it gets under your skin. Ever catch yourself thinking, "I can't be depressed; I have a good life"? That's stigma talking, forcing you into denial. The result? Bottled-up emotions, escalating into potentially dangerous mental health conditions.
And remember, while you're busy adhering to society's "rules," someone else might be looking at you as a role model. Your silence could perpetuate their silence.
Breaking the Silence
Just like breaking a physical chain, challenging societal taboos requires effort. Whether it's correcting someone who uses mental health terms flippantly ("I'm so OCD about my desk").Also it can be to initiate a conversation about emotional well-being, every little action chips away at the barrier stigma creates. Small steps, big change, right?
Fear of Judgement: The Invisible Handcuffs
Imagine holding a key that could free someone from a mental maze, yet you hesitate because you fear what people will think of you. That's what the fear of judgement does—it paralyzes us.
Social Consequences and Peer Pressure
Picture this: you're sitting in a group, and someone starts discussing a recent breakdown they had. How would you react? Many of us worry that opening up could make us the subject of gossip or ridicule, which can feel like adding fuel to the already raging fire within. But let's flip the script—what if your honesty encouraged others to speak up, turning that ridicule into respect?
Your Story: A Gateway to Freedom for Someone Else
It's amazing how stories resonate. Think of your own experience as a roadmap for others navigating similar terrains. Sharing your story might bring you momentary vulnerability, but it could offer someone else a lifetime of change. Like they say, "Courage is contagious."
Letting Go of Fear
What's scarier: the fear of judgment or the cost of silence? Once you weigh the two, you'll find that living an authentic life, where you can openly discuss your struggles, far outweighs the momentary discomfort of someone's judgement.
To sum it up, overcoming these communication barriers involves courage and conscious efforts. And yes, while challenging the stigma and fear surrounding mental health discussions might not be an overnight affair, it's a critical step in the right direction. After all, aren't we all a work in progress? So why not help each other along the way?
Types of Communication: The Unsung Heroes of Mental Well-Being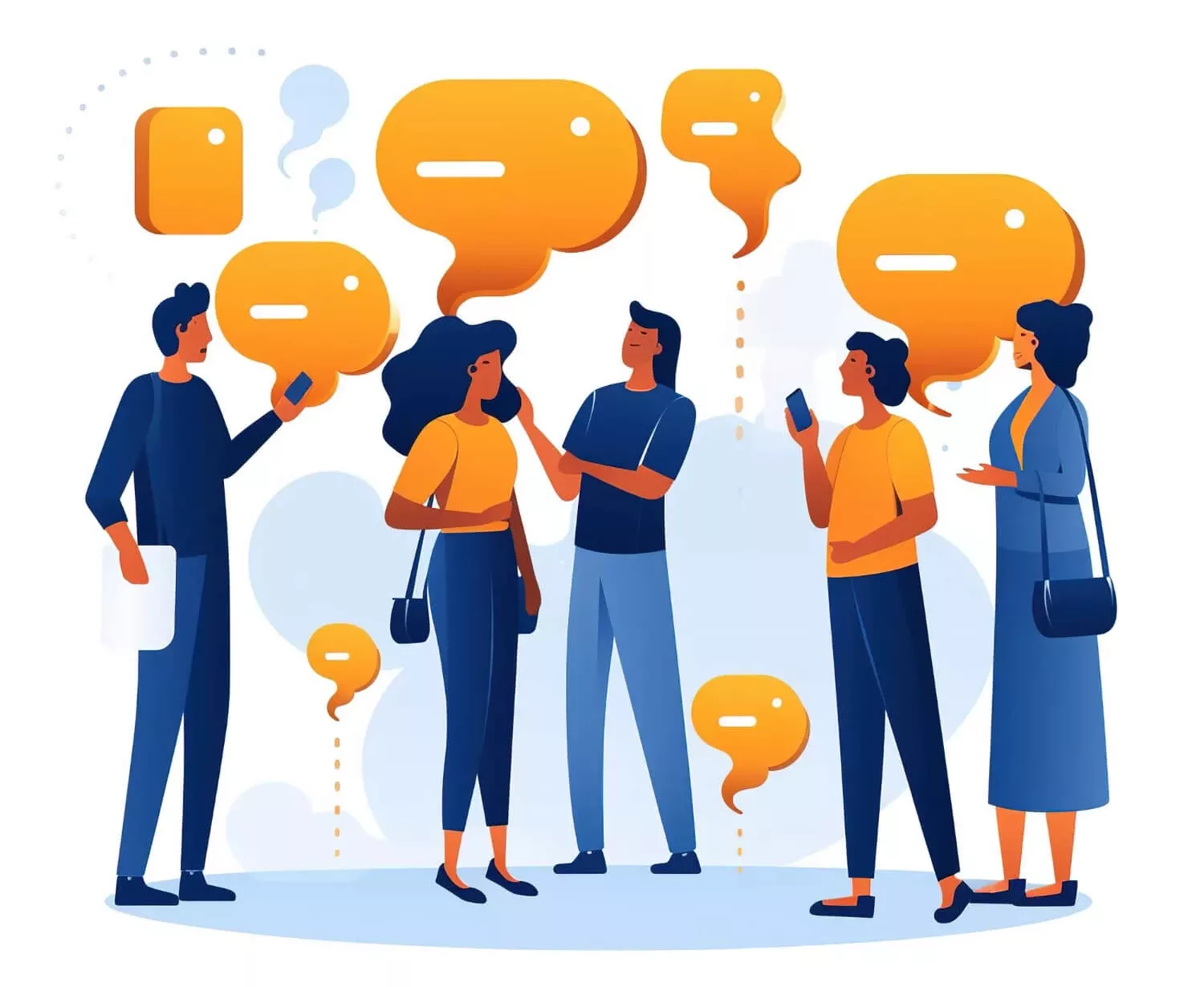 Communication isn't just about talking; it's an art form that involves multiple channels, both verbal and non-verbal. How we wield these forms of expression can have a profound impact on our mental health. Whether it's the words we choose, the tone we use, or even our body language, each component carries weight. And in this digitally charged age, even texts and social media play a role. Ready to dissect and know on how these modes of communication shape our emotional landscape? Let's dive in!
Verbal Communication: More Than Just Words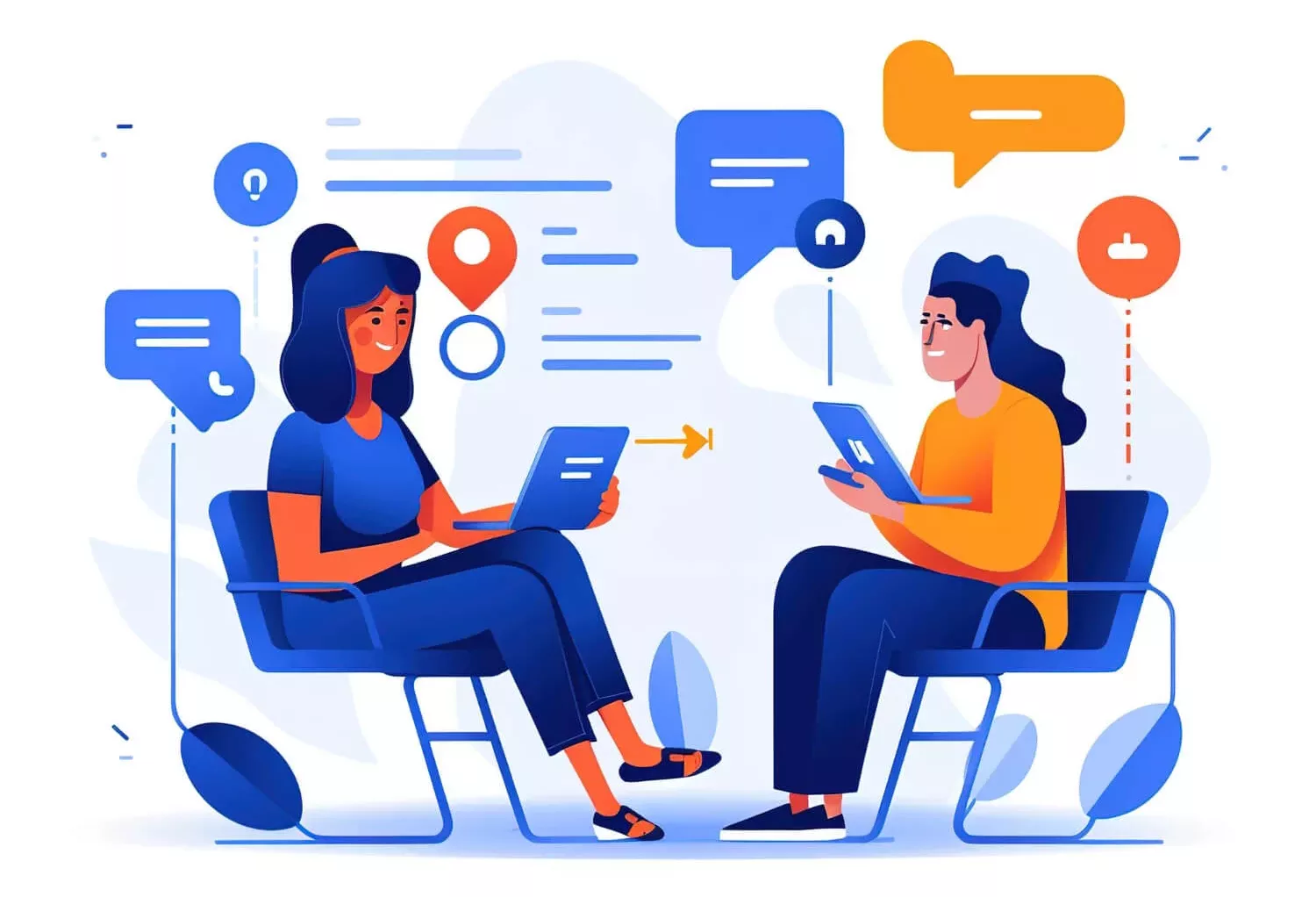 Verbal communication goes far beyond the dictionary definitions of words. It encompasses tone, volume, and even the speed at which we talk. You know how hearing a comforting voice can instantly lift your spirits? That's verbal communication in action.
The Importance of Tone
Ever told someone you're "fine" when you're clearly not? The word may say one thing, but the tone screams otherwise. Similarly, a reassuring tone can make all the difference when discussing sensitive subjects like mental health. It's like the difference between giving someone a reassuring hug or a cold shoulder.
Words as Emotional Labels
Words serve as labels for our emotions. Saying "I am stressed" can be a huge relief because you've just put a name to your feeling. It's like diagnosing a problem before seeking a solution. In the realm of mental health, being able to accurately describe your feelings is the first step toward effective coping strategies.
Non-Verbal Communication: The Unspoken Language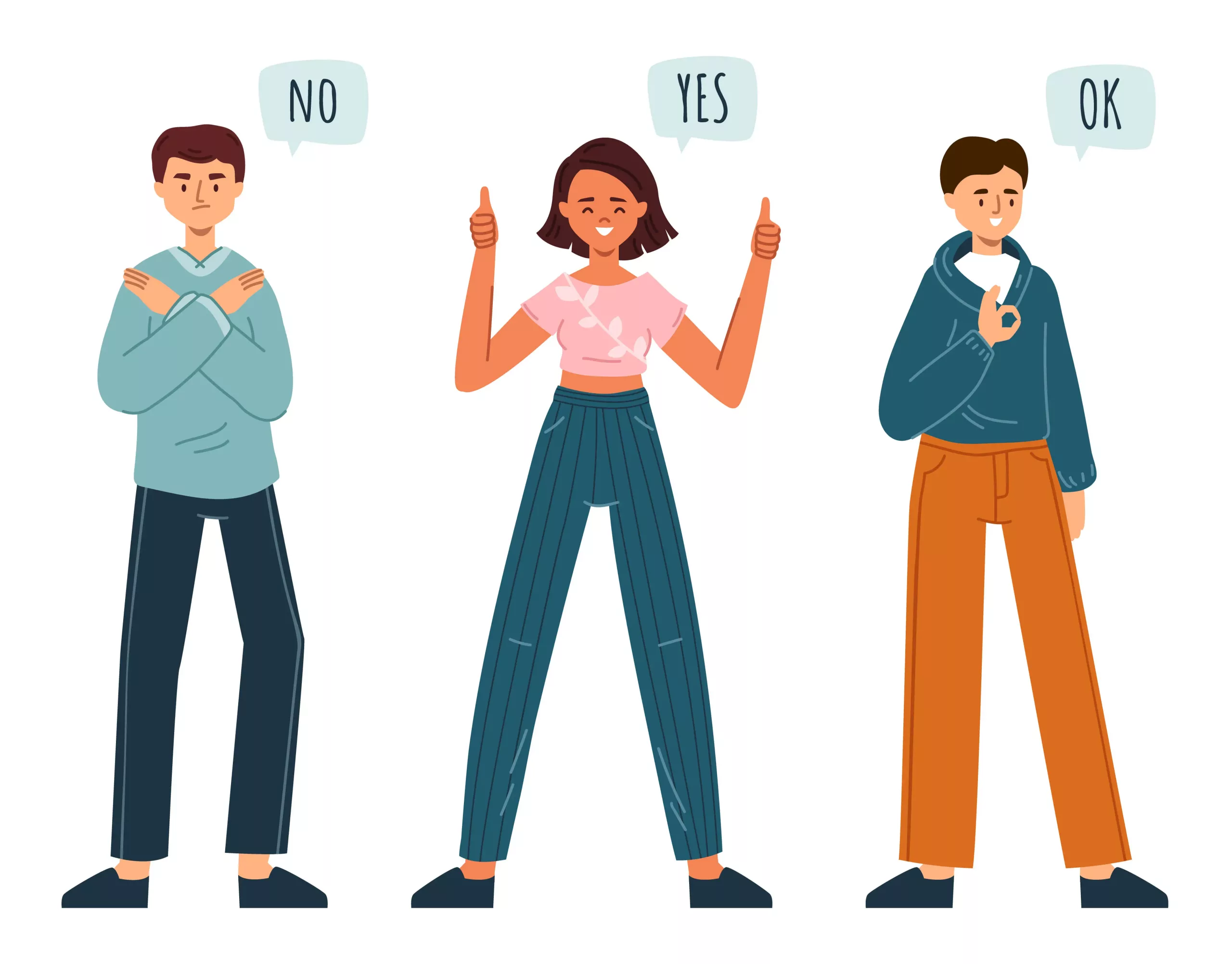 If words are the lyrics, non-verbal cues are the music. They set the mood and context, making the message either more meaningful or utterly confusing.
Body Language and Eye Contact
You've likely heard this before: most of our communication is non-verbal. It's in the way you slump your shoulders when you're sad or the eye contact you maintain when you're confident. Imagine you're sharing your struggles with someone and they keep checking their phone. That's a non-verbal cue that screams, "I'm not interested," making you less likely to open up in the future.
Breathing: A Subtle Signal
Yes, even the way you breathe communicates something. Ever notice how your breath quickens when you're anxious? Or how taking deep breaths can actually calm your mind? Breathing serves as a feedback loop between your body and brain, sending signals of either distress or well-being.
Communication Overload: Texts, Emails, and Social Media
We live in an age where digital communication is rampant. But how does this affect our mental health? Well, ever felt the pressure of seeing a text and thinking you have to respond immediately? Or feeling down because you didn't get "enough" likes on your recent post? This mode of communication can contribute to heightened stress levels or feelings of inadequacy.
Filtering the Noise
Setting boundaries is crucial here. Knowing when to switch off, disconnect, and genuinely communicate with our inner selves and those around us in a more meaningful way is vital for mental well-being.
In essence, both verbal and non-verbal types of communication play pivotal roles in shaping factors that impact our mental health. By mastering these forms of expression, we can better navigate the complexities of human emotion and mental well-being. So, are you ready to engage in a more enriching conversation with yourself and those around you?
The Power of Listening: The Unsung Half of Communication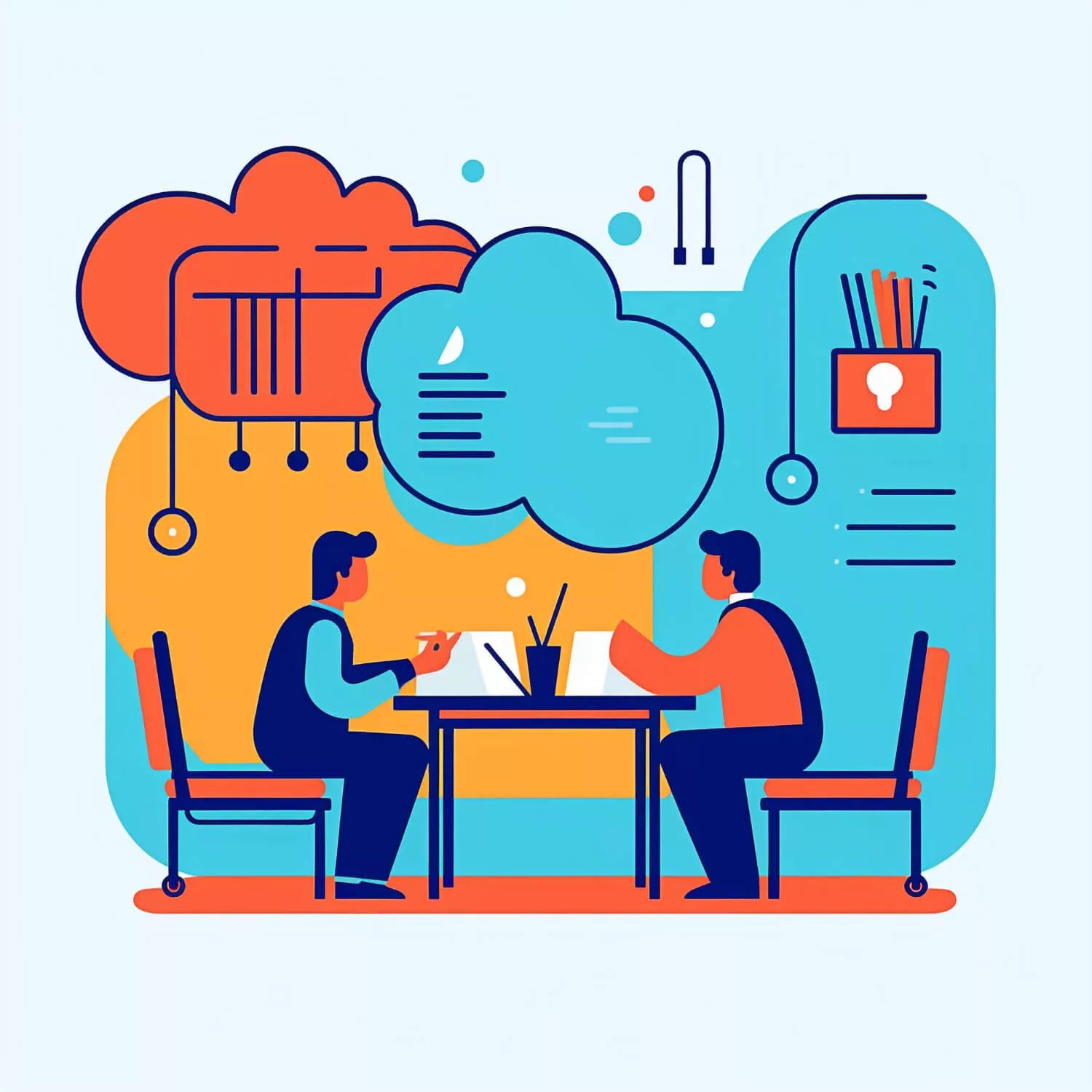 Communication isn't just a one-way street; it's a dialogue that involves both talking and listening. Often, we focus so much on what we want to say that we overlook the transformative power of listening. Let's delve into this underrated aspect of communication and see how it profoundly affects mental well-being.
Active Listening: Beyond The Words
Think of active listening as the Swiss Army knife of communication tools. Sure, you can just hear what someone is saying, but when you actively listen, you're engaging on a much deeper level. It's not just about keeping quiet while the other person talks; it's about fully immersing yourself in their words, their emotions, and their context. It's like the difference between watching a movie and feeling like you're living in it.
Why Active Listening Matters?
How many times have you caught yourself nodding while your mind drifts away to what's for dinner or how to solve a work problem? We've all been there. But here's the rub: when you're not fully engaged, you miss the nuances—the underlying feelings and hidden messages that often say more than the actual words. Active listening is a cornerstone of emotional support. By doing it right, you're not just absorbing words, but also creating a safe space for emotional vulnerability.
Emotional Validation: The Soul's Comfort Food
Imagine sharing something deeply personal and hearing, "I understand how you're feeling, and it's okay to feel this way." That's emotional validation for you. It's like your feelings just got a stamp of approval, a nod that says, "You're not alone, and it's okay to feel."
The Power of a Simple "I Understand"
Ever had those "Aha" moments when someone perfectly captures what you're feeling? It's like finding a piece of yourself in someone else's words. Emotional validation doesn't have to be elaborate. Simple acknowledgments like "I understand," "That sounds tough," or "You're not alone" can work wonders. They serve as emotional anchors, giving people a sense of stability and assurance.
How Listening and Validation Intersect
Active listening and emotional validation go hand-in-hand. Think of it this way: active listening is the act of catching a ball someone throws at you, while emotional validation is throwing it back in a manner that makes the other person feel understood and appreciated. When you combine these two, what you get is a fulfilling and enriching communication experience that can significantly uplift someone's mental state.
Wrap Up: Time to Be All Ears?
The act of listening, when done right, is anything but passive. It's an active, intentional, and compassionate act that holds the power to heal, support, and uplift. Whether it's lending an empathetic ear to a friend or validating your own emotions, listening could very well be the underdog hero in the realm of mental well-being. So, are you ready to switch from being just a hearer to an active listener? Because sometimes, silence can speak volumes.
Real Life Situation 1: Mary Finds Her Voice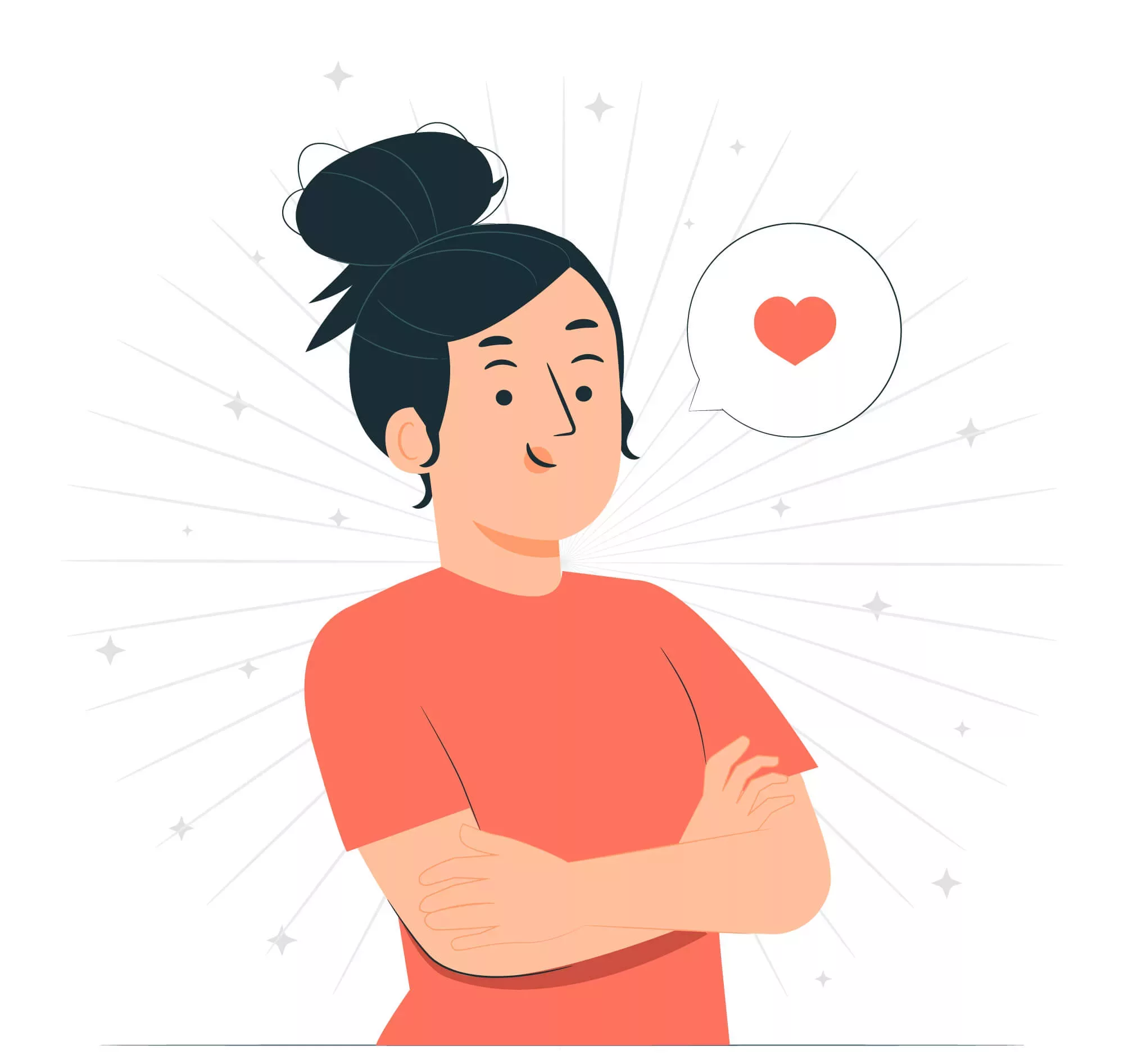 Mary, a 35-year-old teacher, struggled with depression for years. She decided to try group therapy and found a new sense of freedom in being able to express herself without judgment. Group therapy became her lighthouse in a sea of confusion.
The Family Dynamic
Parent-Child Relationships
Parents, listen up! Open dialogue with your kids is crucial for their mental well-being. It's like watering a young sapling; it needs care and nourishment.
Spousal Communication
In marriage, silence isn't golden; it's potentially hazardous. Open, honest communication can be the lifeline that saves a sinking relationship.
Talking to Friends: Support or Stress?
Friends can be an incredible support network, but sometimes they can also unintentionally add to our stress. Balance is key.
The Role of Technology
Online Support Groups
Platforms like Reddit and specialized forums offer safe spaces for anonymous dialogue.
Telehealth
In a post-pandemic world, telehealth has become a mainstream platform for mental health support.
Workplace Communication
Employee Mental Health Programs
Companies are finally realizing that happy employees are productive employees.
Stress Management
Learn how workplace communication can help you manage stress and even prevent burnout.
Real Life Situation 2: Jake's Journey from Silence to Openness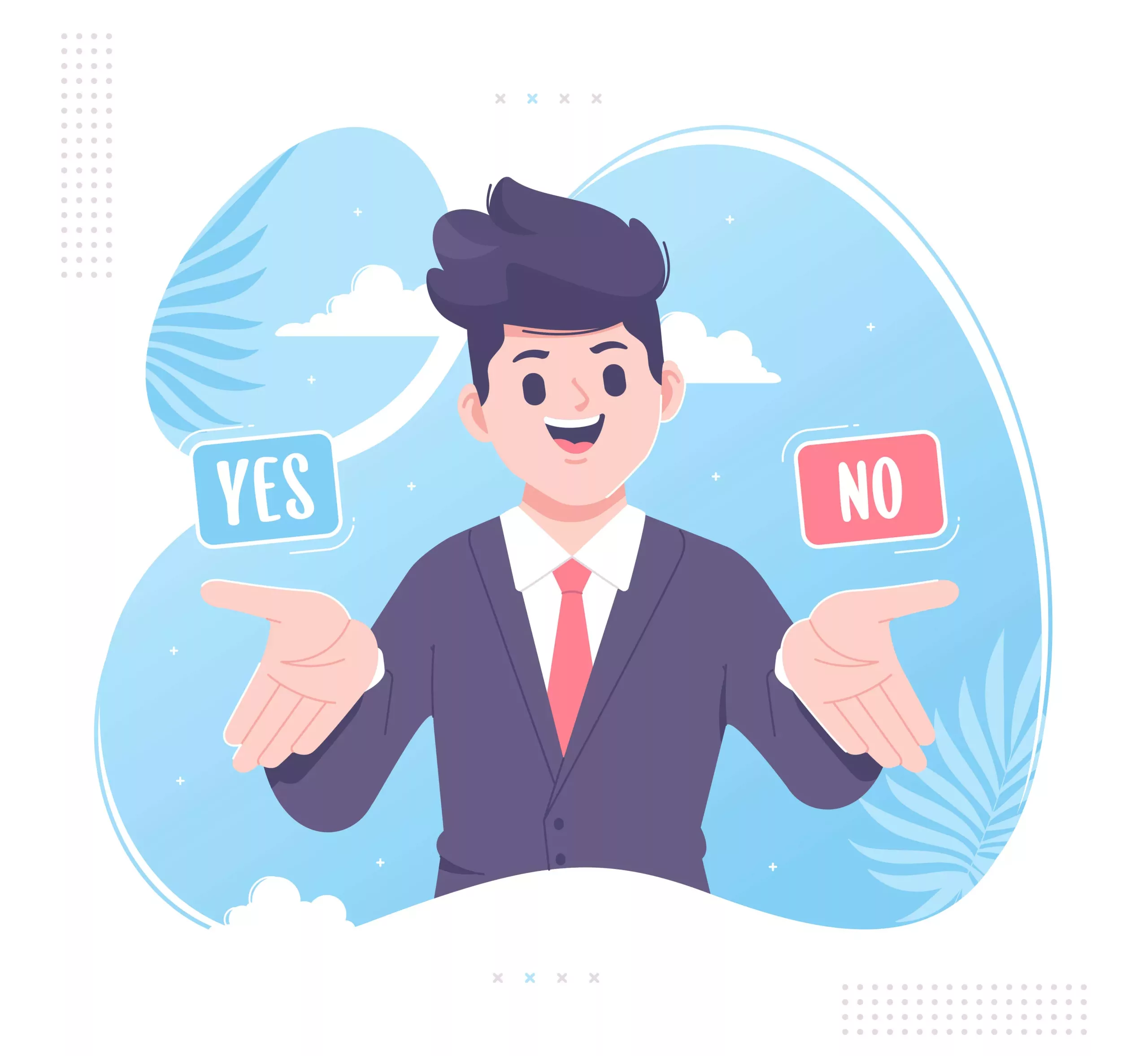 Jake, a 28-year-old software engineer, felt isolated at work. When his company introduced an employee wellness program, he learned effective ways to communicate his anxieties and manage stress. This turned his work-life balance around.
Community Involvement
Neighborhood Support
A supportive community can make a world of difference. Don't underestimate the power of a simple "hello."
Peer Counseling
Sometimes, advice from someone who's "been there, done that" can be incredibly healing.
Self-Talk: The Inner Dialogue
Positive Affirmations
Talking to yourself isn't weird; it's healthy, especially if you're saying the right things.
Mindfulness
Mindfulness techniques can teach you to become an observer of your own thoughts, almost like an internal dialogue.
Conclusion: The Takeaway – More Than Words, It's a Lifeline
At the end of the day, communication is not just about exchanging information; it's a lifeline for our emotional well-being. Think of it as the thread that stitches the fabric of our mental health, connecting disparate patches of feelings, thoughts, and experiences into a coherent tapestry. We've seen how the barriers of stigma and fear can disrupt this delicate weave, but also how breaking those barriers can liberate us and others.
Your communication doesn't just impact you; it impacts everyone around you. Your words could be the lifeboat someone needs in their sea of chaos, and your listening ear could be the sanctuary someone seeks in their storm of emotions.
Are you ready to unlock the transformative power of communication for a healthier, happier you? Because remember, when words fail, it's not the end; it's merely a chance to find a new way to express yourself. And in the quest for better mental health, that's a journey worth embarking upon.