Chronemics is a fascinating field that explores how people perceive and use time in various aspects of their lives. It delves into how time affects human behavior, interactions, and communication. In essence, chronemics examines the role of time in shaping the way people schedule, prioritize, and engage in various activities, both personally and professionally. This field of study considers cultural differences and perceptions of time urgency in understanding human communication and behavior. In this article, we'll explore Chronemics in Communication and Time Management. Its significance in the world of communication and how it influences time management.
When we think about technology, we often focus on gadgets, software, and innovations. However, the concept of chronemics is equally important in the tech world. We'll discuss why understanding chronemics matters in tech and how it can impact the design and usage of technology.
Definition of Chronemics – What is Chronemics?
Chronemics is the study of how individuals perceive and utilize time in their daily lives. It encompasses our cultural interpretations of time, personal preferences, and the impact of timing on our interactions and communication.
To understand chronemics better, we need to explore its relevance in various contexts, including the world of technology, communication, and time management.
Chronemics in Communication: Navigating the Temporal Realm of Interaction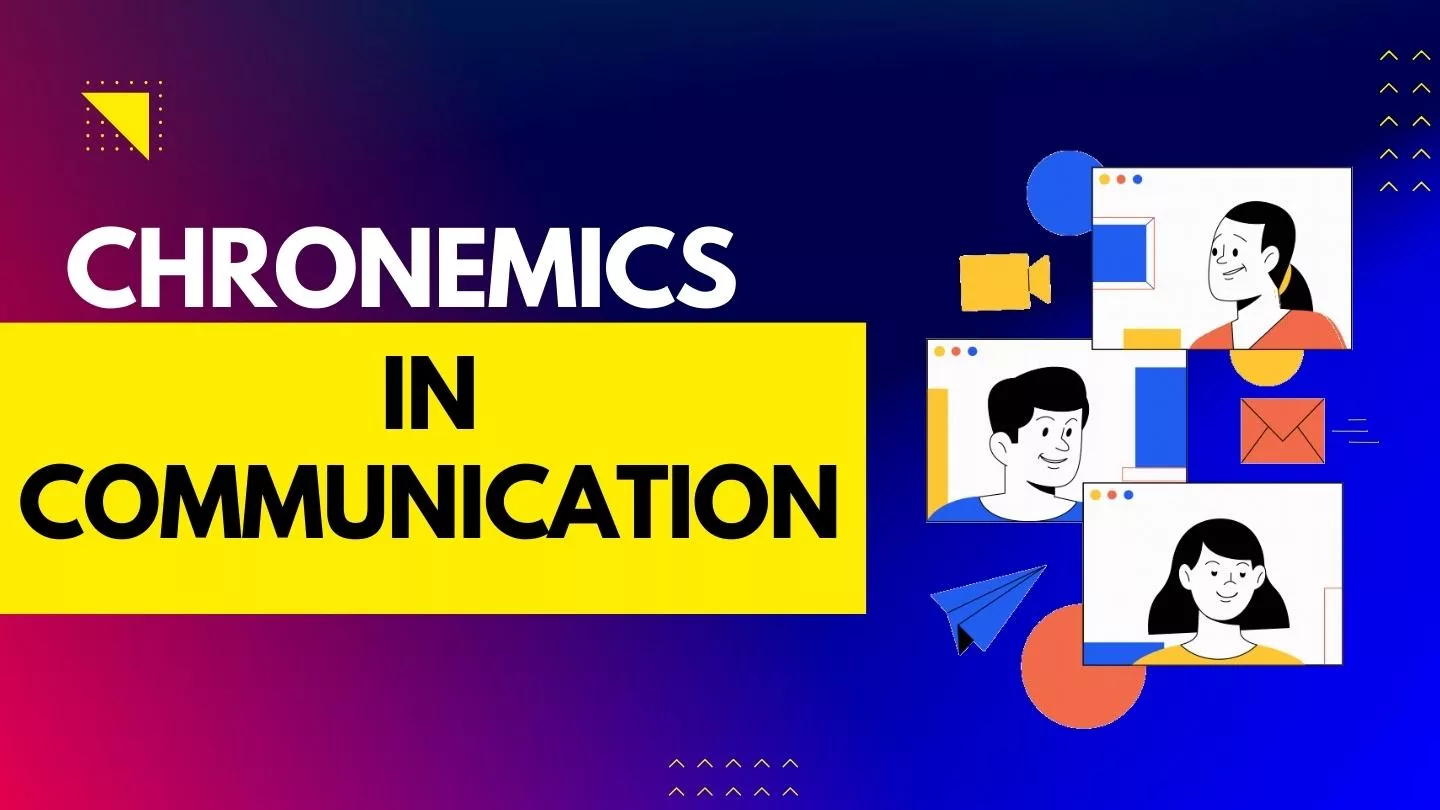 Communication is the lifeblood of human interaction. Every day, we engage in conversations, whether with family, friends, colleagues, or strangers. We exchange information, emotions, and ideas through spoken words, written text, body language, and more. But what often goes unnoticed, yet profoundly influences the course of these interactions, is time. This temporal dimension is what we delve into when we explore the captivating world of chronemics in communication.
The Essence of Chronemics in Communication
Chronemics, derived from the Greek word "chronos," meaning time, and "mimic," meaning to measure, is the study of how individuals perceive and utilize time in communication. It's about more than just punctuality; it encompasses various aspects of time and their impact on our daily interactions.
Imagine two scenarios: In the first, a friend rushes through a conversation, glancing at their watch frequently. In the second, a colleague takes their time, listening intently, and giving you their full attention. These scenarios illustrate how chronemics influences our perceptions, reactions, and feelings during communication.
The Role of Time Perception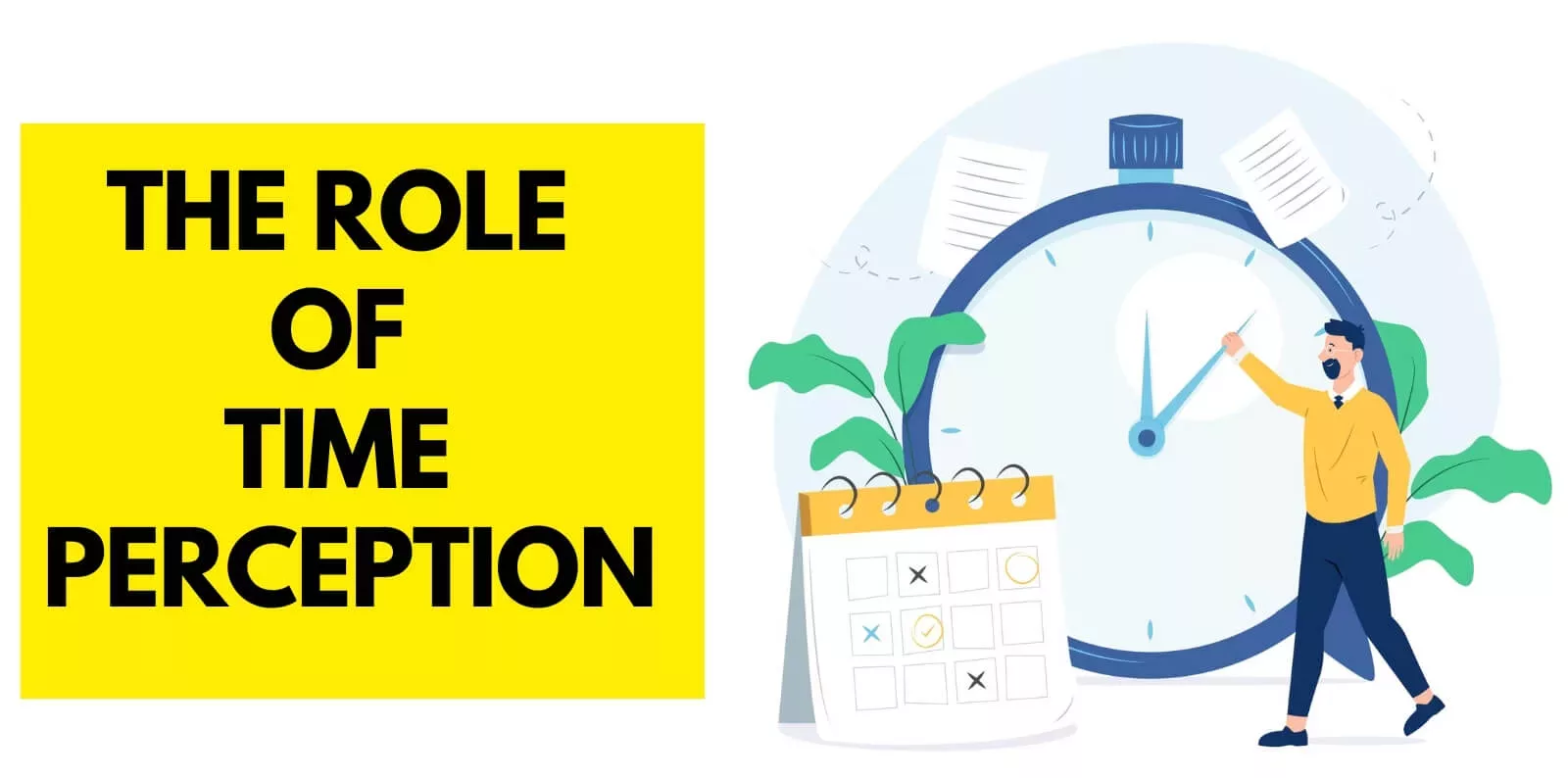 One of the fundamental aspects of chronemics in communication is the way individuals perceive time. This perception can vary significantly across cultures, personal backgrounds, and even situations. Understanding these differences can help us navigate the intricacies of cross-cultural communication.
For instance, some cultures prioritize punctuality above all else. Arriving on time for meetings or appointments is considered a sign of respect and professionalism. In contrast, other cultures may have a more relaxed attitude towards time, where flexibility and adaptability are valued over strict adherence to schedules.
Being aware of these variations in time perception can prevent misunderstandings and promote smoother interactions. It allows us to adjust our communication style to align with the cultural norms and expectations of our audience.
Waiting Times and Patience
Chronemics also comes into play when we consider waiting times in communication. Have you ever been left waiting for a response to a text message, wondering if the delay implies disinterest or a lack of importance? The timing of responses, or lack thereof, can send powerful messages in themselves.
For instance, in a business setting, responding promptly to emails or messages can convey professionalism and attentiveness. On the other hand, in a social context, immediate responses may be perceived as overly eager or intrusive. These nuances highlight how chronemics influences not only our communication but also our relationships and reputations.
Timing of Responses
The timing of responses goes beyond waiting times; it extends to the pace of conversation and the rhythm of interactions. It's about understanding when to speak, when to pause, and when to allow others to take the conversational lead.
In a group conversation, for example, the ability to gauge the right moment to contribute is a valuable skill. Talking over others or interrupting can disrupt the flow of communication and create a communication barrier. Chronemics helps us develop this sensitivity to the timing of our interactions, ensuring that our contributions are well-timed and respectful.
Chronemics and Time Management: The Art of Temporal Mastery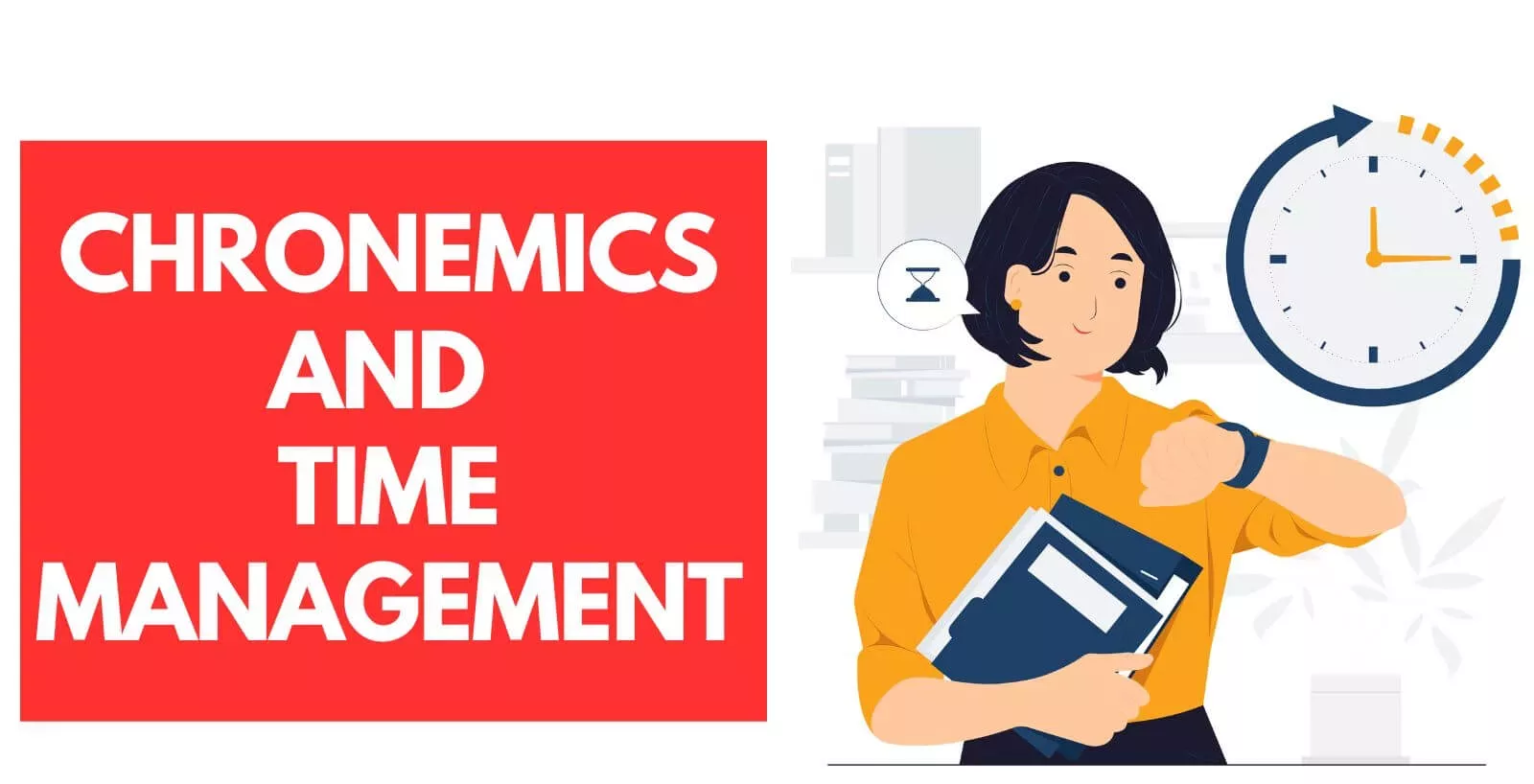 Time, as the saying goes, waits for no one. In a world where every second counts, mastering the art of effective time management is crucial for personal and professional success. Enter chronemics—the study of time and its influence on human behavior and communication.
While it may seem like an unlikely ally in the quest for better time management, chronemics offers valuable insights and strategies that can transform the way we allocate, prioritize, and utilize our most precious resource: time.
Understanding Chronemics in Time Management
To appreciate the role of chronemics in time management, we must first grasp the concept of time as a multifaceted element in our lives. Time is not merely a sequence of seconds, minutes, and hours on the clock; it carries social, cultural, and psychological significance.
Cultural Perspectives on Time: Different cultures have varying views on time. Some cultures place a high value on punctuality, while others embrace a more fluid approach. Recognizing these cultural differences is essential for effective global time management.
Perceptions of Urgency: The urgency of tasks and deadlines is not universal. What might be an urgent matter for one person could be a low-priority issue for another. Understanding the subjective nature of urgency allows for better prioritization.
Time as a Communication Tool: In communication, the timing of messages, responses, and body language can convey meaning. For example, responding promptly to an email may signal attentiveness, while taking one's time might imply careful consideration.
Now that we've established the significance of chronemics, let's explore how it can inform our time management strategies.
Strategies for Effective Time Management Informed by Chronemics
1. Cultural Sensitivity
If your personal or professional life involves interactions with people from diverse cultural communication styles. Take the time to understand their cultural perspectives on time. This knowledge can help you navigate scheduling, meetings, and deadlines more effectively.
2. Prioritization Based on Time Sensitivity
Not all tasks are equally time-sensitive. Consider the urgency of each task and prioritize accordingly. Use chronemics as a lens to assess the importance of time sensitivity in your decision-making.
3. Adaptive Communication
In the digital age, communication often occurs in real-time through various channels. Be mindful of the timing of your messages and responses, especially in professional contexts. Practice adaptive communication by tailoring your approach to the recipient's preferences.
4. Time Blocking
Dedicate specific time blocks to particular tasks or projects. Time blocking allows you to focus your energy and attention on one task at a time, minimizing distractions and maximizing productivity.
5. Interpersonal Relationships and Time
Recognize the importance of time in building and maintaining relationships. Whether it's allocating quality time for loved ones or respecting colleagues' schedules, valuing time fosters positive connections.
6. Flexibility and Adaptability
While time management is essential, it's equally crucial to remain flexible and adaptable. Unexpected events and disruptions are inevitable. Embrace the ability to adjust your plans when necessary.
7. Reflection and Self-Awareness
Regularly reflect on your time management practices. Are you allocating your time in alignment with your priorities and goals? Self-awareness can lead to meaningful adjustments.
Chronemics: Perception of Time in Nonverbal Communication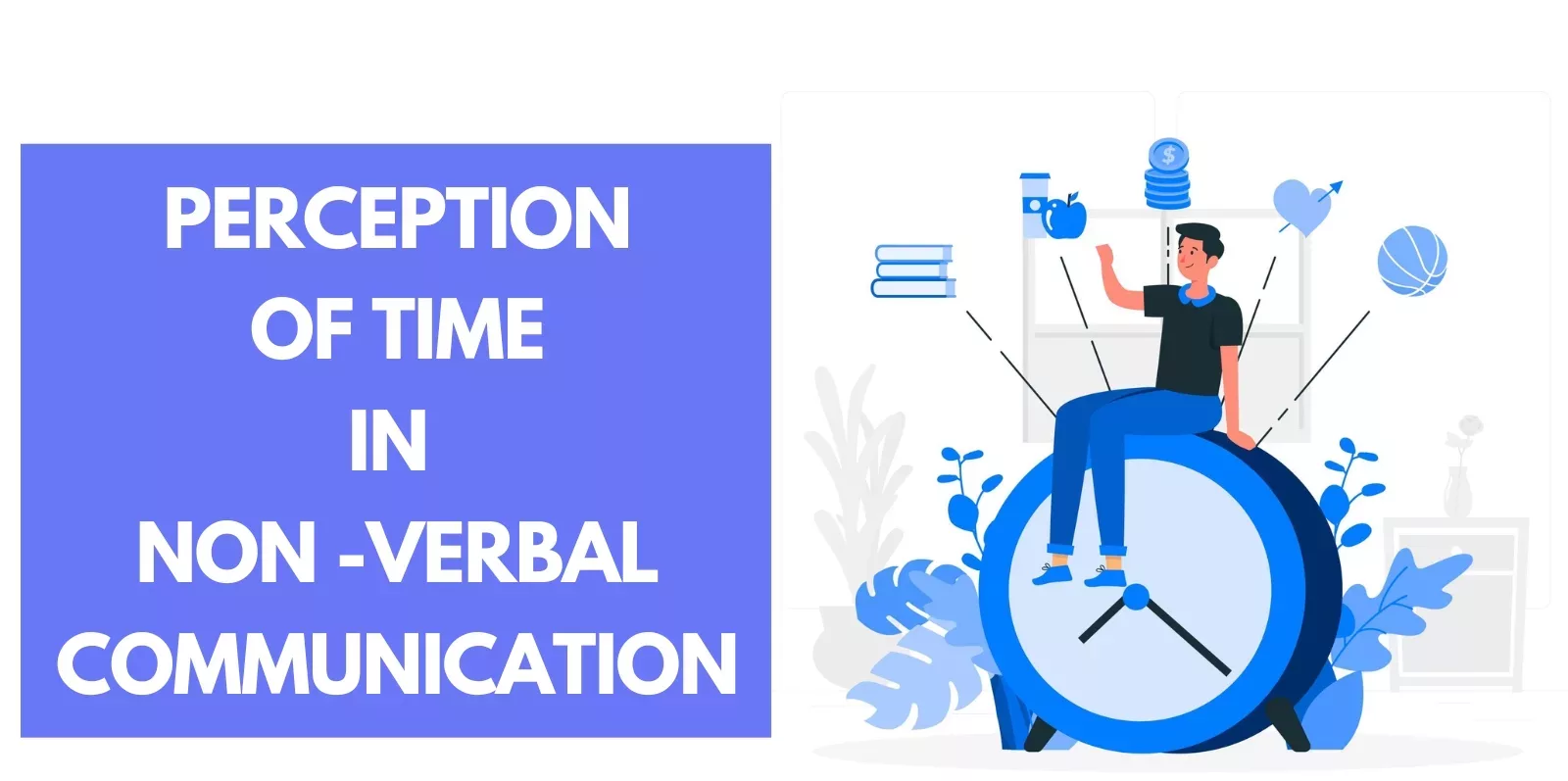 Nonverbal communication is a rich tapestry of cues that often speaks louder than words. Within this intricate realm, chronemics stands as a silent conductor, shaping the way we perceive, interpret, and respond to the timing-related cues that permeate our interactions.
In this exploration, we'll dissect three critical aspects of chronemics within nonverbal communication and understand how they influence our daily encounters.
1. Duration: Time as a Communicative Element
Duration, or the length of time we allocate to various activities, is a powerful communicator. It carries subtle messages about our priorities, interests, and intentions. However, the perception of appropriate duration can vary widely across cultures and situations.
Cultural Variations: Different cultures have distinct expectations regarding the duration of activities. In some cultures, efficiency and quick decision-making are valued, leading to shorter meetings or interactions. In contrast, other cultures may prioritize thoroughness and deliberation, resulting in longer discussions.
Situational Impact: The context in which an activity occurs also influences our perception of duration. For example, a brief and direct response to a critical question in a high-pressure meeting may convey decisiveness, while a lengthy response in a casual conversation may be seen as excessive.
Understanding the cultural and situational nuances of duration is essential for effective communication. Being mindful of these factors allows us to align our timing with the expectations of our audience, fostering smoother and more respectful interactions.
2. Punctuality: A Universal Sign of Respect
Punctuality is a universal symbol of respect and professionalism. Arriving on time for appointments, meetings, and commitments demonstrates reliability and an acknowledgment of others' time. However, the interpretation of punctuality can vary significantly across cultures.
Cultural Variations: Some cultures place an utmost emphasis on punctuality, viewing tardiness as a sign of disrespect or incompetence. In contrast, cultures with a more relaxed attitude towards time may perceive punctuality as unnecessary rigidity.
Being aware of these cultural differences is crucial, especially in a globalized world where interactions often transcend cultural boundaries. Adhering to punctuality norms appropriate to the situation and cultural context shows respect for others' time and builds positive impressions.
3. Activity: The Timing of Actions as Messages
The timing of our actions can send powerful messages in nonverbal communication. The pace of activities, the order in which they occur, and the timing of our responses can all shape the dynamics of our interactions.
Activity Pace: The speed at which we carry out tasks or activities conveys information about our urgency, engagement, and emotional state. A fast-paced conversation may indicate excitement, while a slow pace may signal thoughtfulness or hesitation.
Order of Activities: The sequence in which activities occur can also be meaningful. For example, in a business negotiation, the timing of concessions or offers can influence the perceived balance of power and negotiation outcomes.
Response Timing: In conversations, the timing of responses plays a significant role. A prompt response may convey attentiveness and interest, while delayed responses can be interpreted as disengagement or indifference.
Understanding the subtleties of activity timing allows us to tailor our communication to achieve specific objectives. Whether it's conveying enthusiasm, managing negotiations, or maintaining a balanced conversation, timing is a powerful tool.
Chronemics in nonverbal communication is a multifaceted dimension that often operates beneath our conscious awareness. By recognizing the influence of duration, punctuality, and activity timing, we gain a deeper understanding of the intricacies of human interaction.
Building Relationships Through Chronemics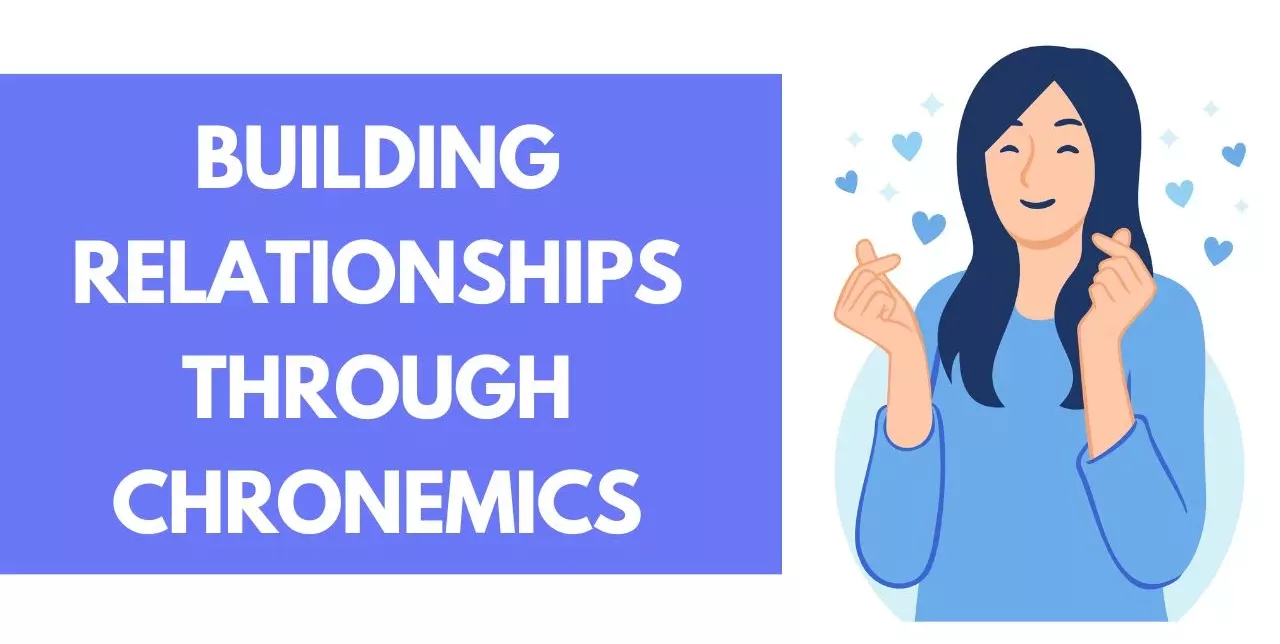 Effective communication is the cornerstone of building and maintaining relationships. By incorporating chronemics into our communication practices, we can foster stronger connections with others.
1. Building Trust
Being punctual and respectful of others' time can build trust and reliability. Trust is a crucial component of any healthy relationship.
2. Active Listening
Timing is essential in active listening. Giving someone your full attention and waiting for them to finish speaking before responding demonstrates respect and a willingness to understand their perspective.
3. Adapting to Context
Recognizing when to prioritize efficiency and when to allow more time for discussion depends on the context. In business, concise communication may be valued, while in personal relationships, taking the time to listen and empathize can be more important.
4. Cross-Cultural Communication
When interacting with individuals from different cultures, being sensitive to their time perceptions can prevent misunderstandings and strengthen connections.
Chronemics is a silent yet powerful force that shapes our communication experiences. It influences the way we perceive and respond to messages, the dynamics of our conversations, and ultimately, the relationships we build.
Conclusion
By honing our awareness of chronemics, we can become more effective communicators, fostering understanding, trust, and connection in our interactions with others. So, the next time you engage in a conversation, remember that time is not just a backdrop but an active participant in the dance of communication.
It reminds us that in communication, time is not just a backdrop; it's an active participant that shapes our messages and relationships. So, as you navigate the temporal landscape of nonverbal communication, consider the profound impact of chronemics and how it can enhance your ability to connect, understand, and communicate effectively with others.